Readers' Choices for Top 10 Posts in 2018
It's the last day of 2018 and I couldn't wait to see what, dear readers, your choices were for your favorite posts this year. This blog is not about just my passions and favorite things, but about what projects you love to read about, learn about, and what you enjoy. And guess what? We love the same things! Since top 10 lists are everyone's favorites, here my readers' choices for top 10 posts in 2018.
We just returned late Saturday from almost 5 days in New Orleans (If you follow me on Instagram, you might have seen some pics. If you don't, please do!)) I love our annual trip, but about day 4, I get real antsy, wanting to come home, pack away the Christmas decorations (which will take a couple of days), clean the house and redecorate the house for the first few months of the new year. (In between eating, walking and shopping, I did a ton of Pinterest searches on winter decor.)
So I was anxious to get home and search the blog analytics for your choices for top 10 posts in 2018. That list shows me what you like.What was interesting to me was that some posts were new this year and some were from a year or 2 years ago ~ which means they are popular topics that readers want to learn about. So should we play David Letterman and start with #10?
Readers' Choices for Top 10 Posts in 2018
Drum roll, please.
# 10 ~ How to Turn a Console Table into a Kitchen Island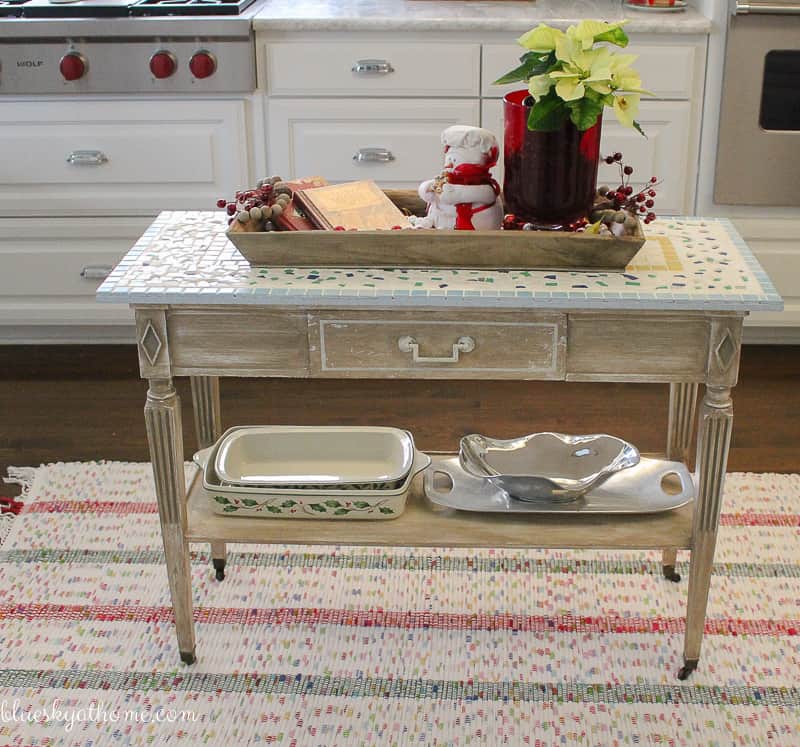 First of all, the picture above is not the after picture ~ it's the BEFORE. I'm really excited that you liked this post. Almost a year ago, I shared my plans to turn a vintage console table into a small kitchen island and asked for your help in choosing a style. Although it was a project that I didn't complete in 2018, it will be the first one I do this year. We have actually used the console table as an island, but not with the new look and functionality I want. At least, we know that having it in the middle of the kitchen works as intended.
#9 ~ 10 Christmas Vignettes for Festive decor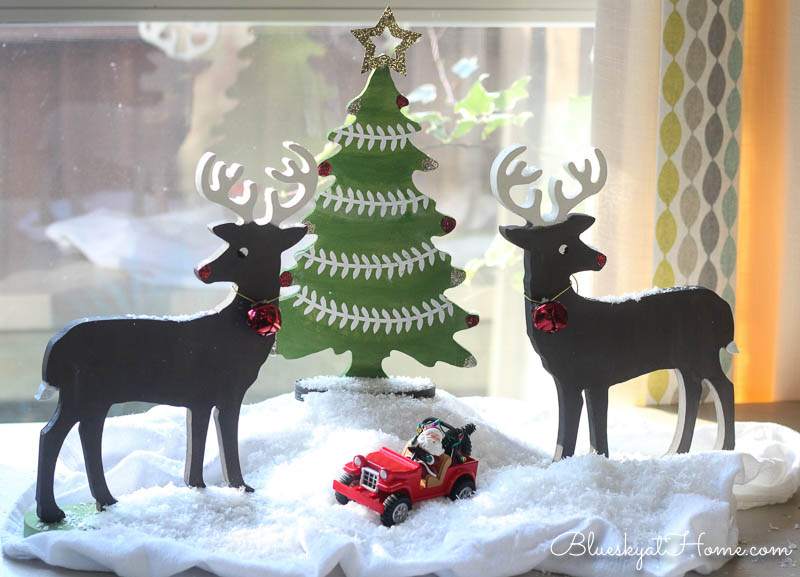 You obviously like posts about home decorating. Any vignette creates a special point of interest in our homes, and these 10 Christmas vignettes I hope gave you lots of great ideas. They gave us so much pleasure during the holidays.
#8 ~ The Best Way to Clean Grout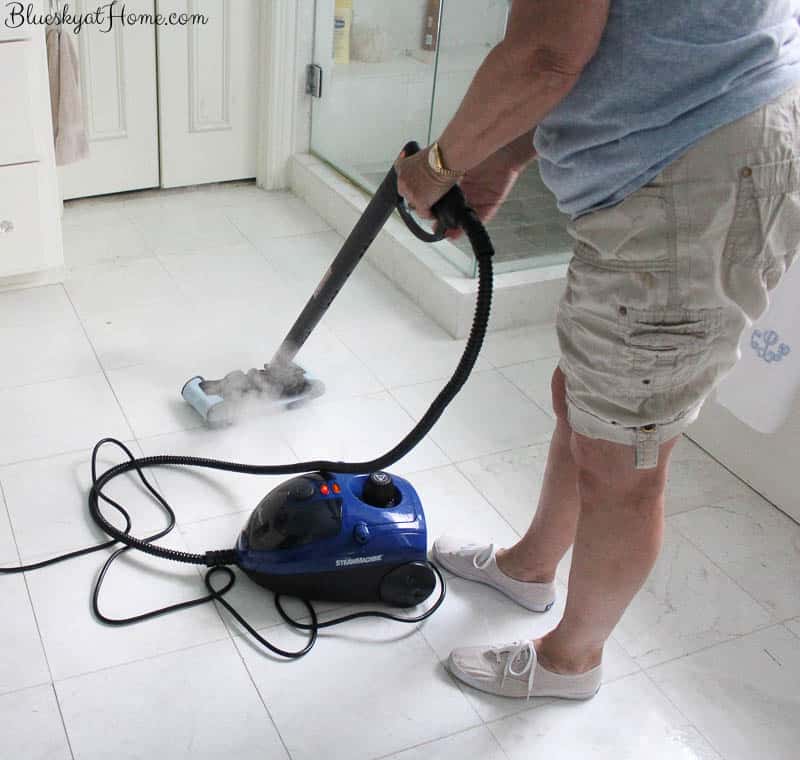 Who knew that cleaning grout in your bathroom would be so popular? I guess it's because we all that bathrooms, grout gets dirty, and we all hate to clean it! Just FYI, 7 months later, the bathroom floor still looks great, although I'm sure it could use a little touch~up.
#7 ~ How to Transform a Vintage Dining Room Table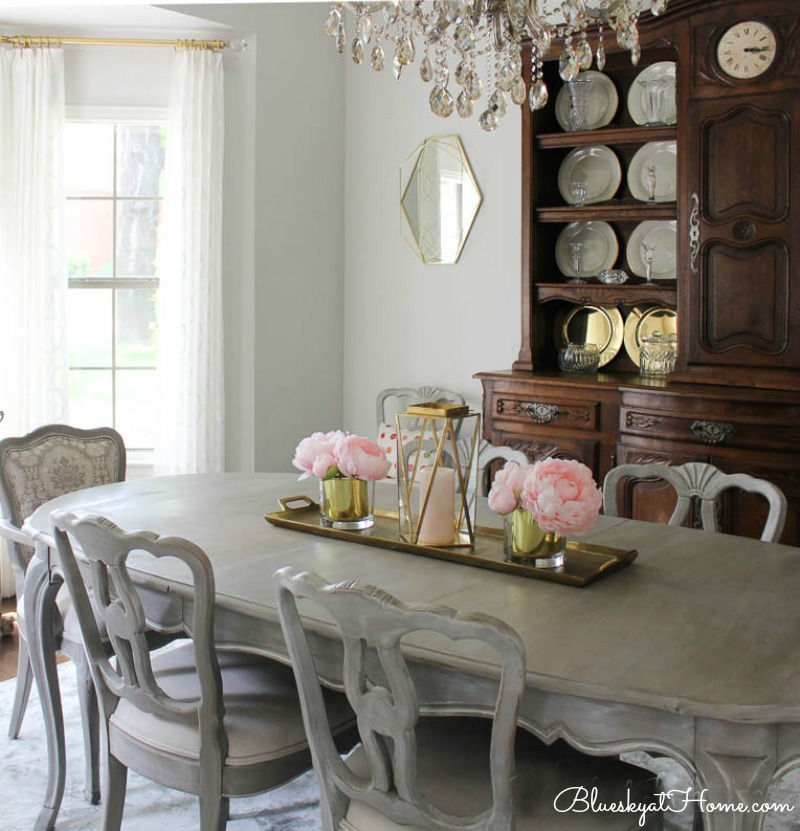 This post was originally of my first, but I reposted it as part of the One Room Challenge last May. I think its popularity stems from the fact that we all love to rescue an old piece of furniture and restore or change it into something that we can use and love. This is obviously, the AFTER. We still love this table and you've seen it in most of my tablescape posts. This thrift shop purchase was one of the best buys I've ever made and may be the best transformation project I've ever done.
#6 ~ How to Install a Laundry Room Counter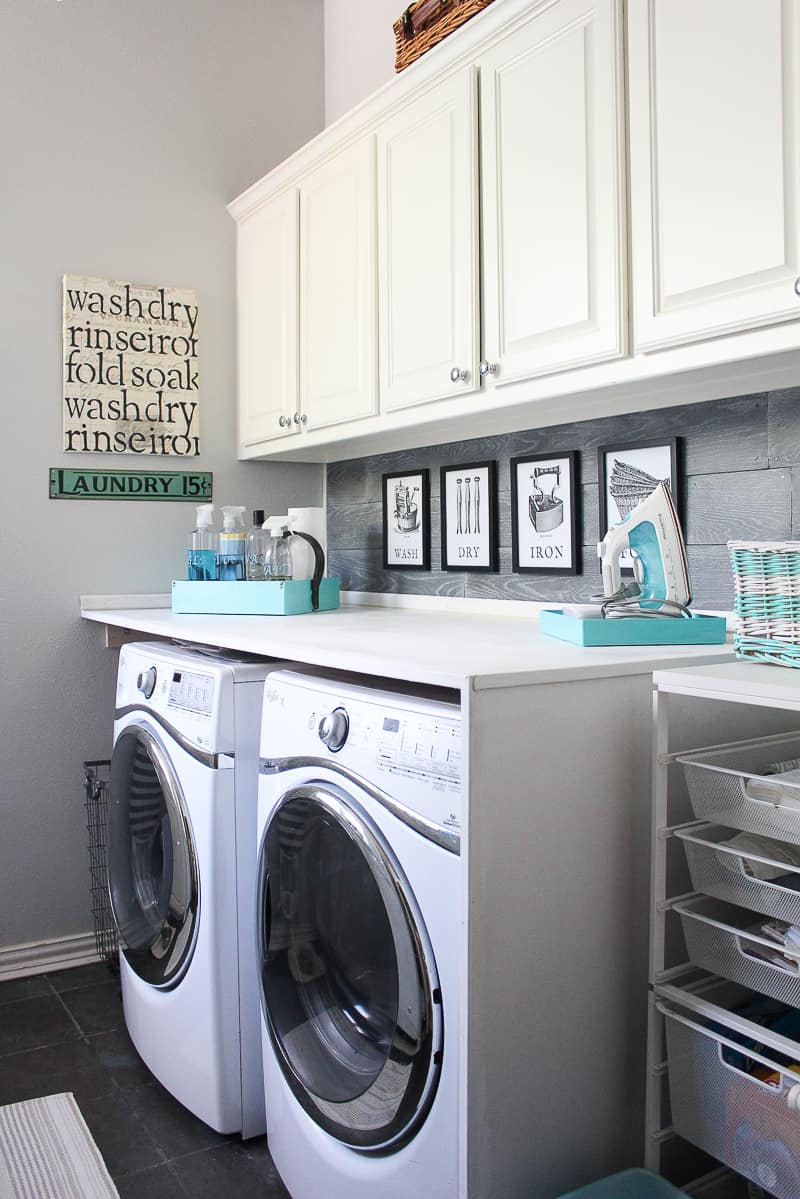 This was the biggest renovation project that Sweet Shark and I had ever tackled all by ourselves that required sawing, nailing, painting, caulking and a ton of measuring. In the end, adding a laundry room counter to our laundry room update is the gift that keeps on giving ~ every single day. We learned so much about what we were capable of.
#5 ~ Best Lemon IceBox Pie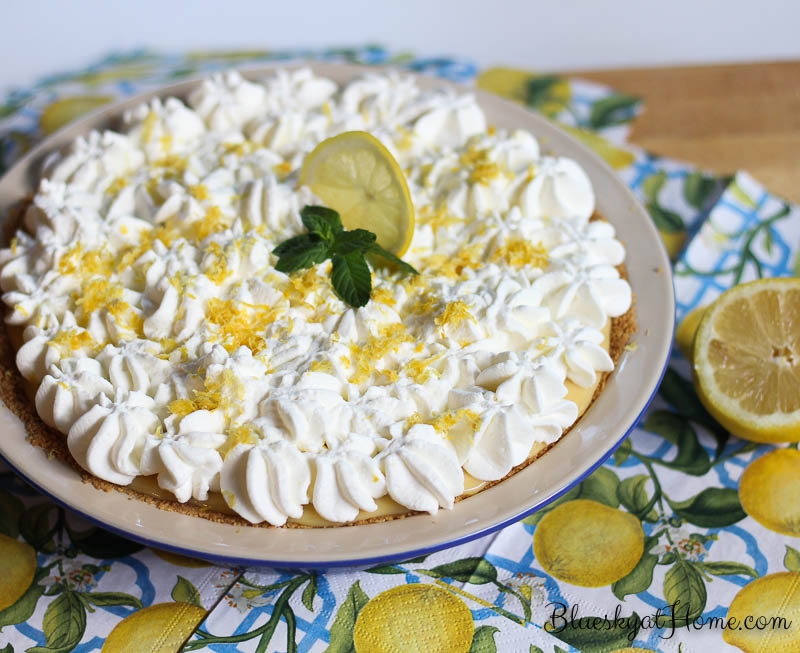 This was the lone recipe for 2018 in the top 10 list. It's definitely a winner. This past year, as I moved more toward home decor and DIY projects, I included fewer recipes on the blog. But every now and then one is just so darn good, I have to share it. This lemon icebox pie has always been popular.
#4 ~ 75 Awesome Ways to Use Vinyl Decals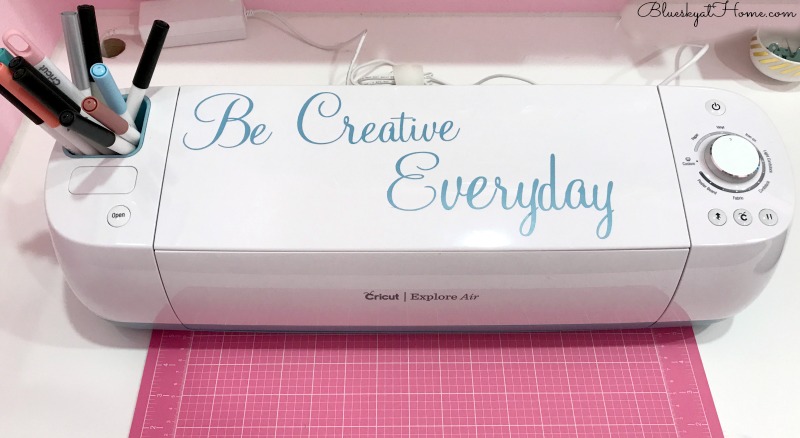 You loved this one ~ probably because we all love to put our monogram or words on anything that doesn't move. Vinyl decals made with a Cricut have so many uses and possibilities. I gathered as many ideas as I could for this post.
#3 ~ It's a Merry Red and Gold Christmas Tablescape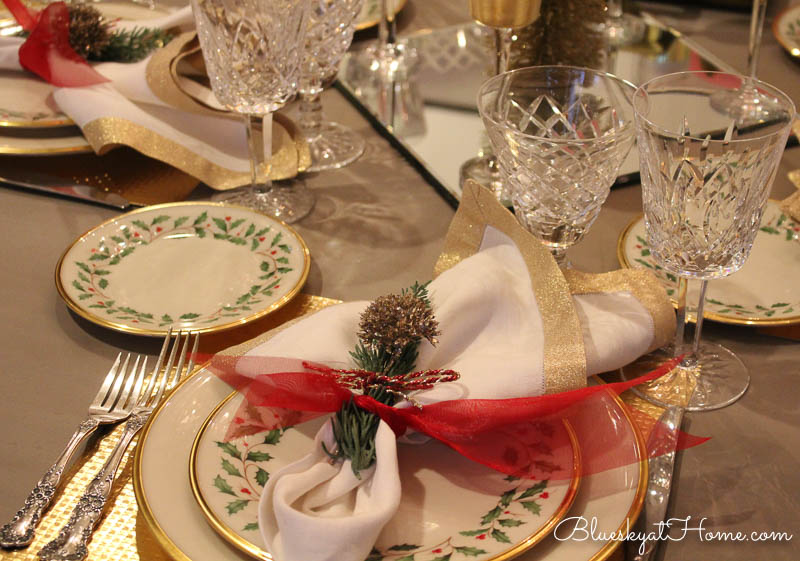 Of all the tablescapes that I created this year, this one was the most popular. A red and gold Christmas tablescape definitely resonated with many of you ~ it was one of my favorites too. I love creating tablescapes for holidays and seasonal parties. It stretches your creative mind.
#2 ~ DIY Fall Farmhouse Sign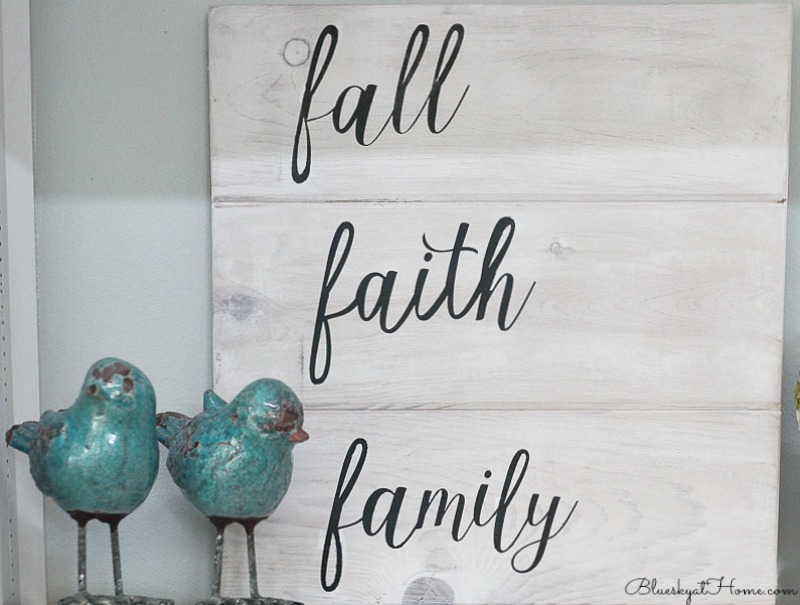 Farmhouse. Signs. Paint. Home Accessories. Put them all together and you have #2 on your favorite list. I loved making this sign in 2017 and used it again this year. It will never go out of style. Save this for next year and you can make a fall farmhouse sign too. I was always disappointed in the results with plastic stencils, and the stencils I made with the Cricut were much better. At the time, there were no A Maker's Studio stencils. Now I'm addicted to the quality and design of the AMS stencils. That's not to say, I wouldn't create another stencil with my Cricut ~ it was definitely better than plastic ~ if I needed a very specific stencil.
And at the top of the favorites list?
#1 ~ How to Make Vinyl Decals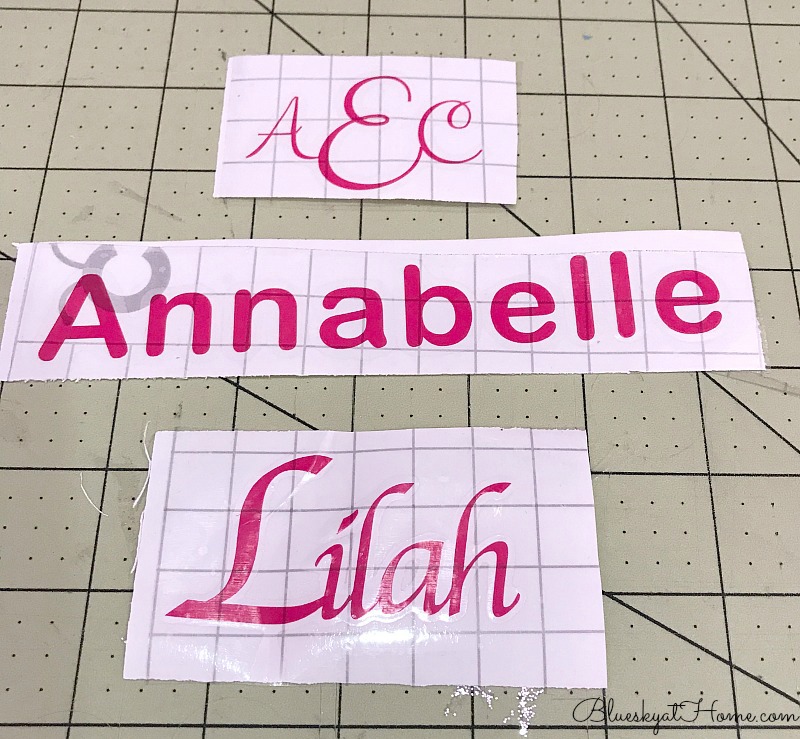 I was a little surprised that this post still keeps readers coming to Bluesky at Home. I first published this post in 2017 when I really got into using my Cricut. Making vinyl decals (and stencils ~ #2 above) is a topic that readers are interested in. This post, along with #2, will stay on the blog forever.
Please feel free (pretty please) to PIN this post or each individual post in your Pinterest Boards to share with your friends and provide you ideas for your own home decor or projects.
And speaking of posts, this is my last one for 2018.
I want to thank each and every one of you for visiting, reading, commenting, sharing and following Bluesky at Home. It means the world to me.
What I would love to know is what you would like to see in 2019? More DIY projects (and what kind?), more paint projects, party ideas, home decor, tablescapes? Blogging information? Tutorials? As I plan my projects and content for the coming year, you are my #1 priority. Just leave me a message in the comments (Love those too!)
Have a safe and Happy New Year. I'll see you in 2019.