A couple of weeks ago I showed you how to make vinyl decals and how to cut vinyl decals. So now let's talk about ways to use vinyl decals. I'm sure you've heard the saying, "if it doesn't move, monogram it"? (One of my favorite mottos that I adhere to as a good Southern girl; I think it's attributed to Reese Witherspoon, a good Southern girl if ever there was one.) Well, I think the same thing can be said about vinyl decals. If you have something that doesn't move (lazy old dogs and couch potatoes don't count), you can stick a vinyl decal on it.
The possibilities are endless. Even though I think I've mastered the technique, I've only scratched the surface in my use of vinyl decals. But I'm always on the lookout for inspiration and other ways to use vinyl decals. I thought you might be, too. So off to Pinterest I went to scout some ideas for me and you.
I brainstormed a list and then started searching Pinterest for more ideas. My little list of ways to use vinyl decals was a drop in the bucket. And the list grew and grew. And it's still growing.
75 Awesome Ways to Use Vinyl Decals
Disclaimer: When possible, I've made every effort to give you links to the original source of the vinyl decals. I am in no way affiliated with any of these links.
Iron~On Vinyl Decals
Tote Bags
These 2 bags show you just how cute a plain purchased tote bag can become with a little imagination. Your vinyl decal can be simple with 1 color or multidimensional with 2 colors.
Pillows
We all love pillows to decorate our homes. And pillows with writing and images that evoke the esthetic of our home is even better. Holidays especially lend themselves to using vinyl decals to decorate pillows. Whether it's a monogram, a word or a saying, vinyl decals are a super easy way to add personality to our personal space.

1    2    3
Clothes
What's cuter than a t~shirt or a onesie with a saying on it? Iron~on vinyl decals (sometimes called transfers) add so much individuality to a simple piece of clothing.
Regular Vinyl
The great thing about vinyl decals is that the vinyl paper comes in so many colors and finishes from matte to shiny to glittery. These uses can be practical, strictly decorative or both.
Vinyl Decals for Labels
Let's count the places
laundry room
kitchen pantry
playroom
office
garage
school
In the Laundry Room
individual laundry baskets
In the Kitchen
in the pantry for staples, such as flour, sugar, rice, pasta, nuts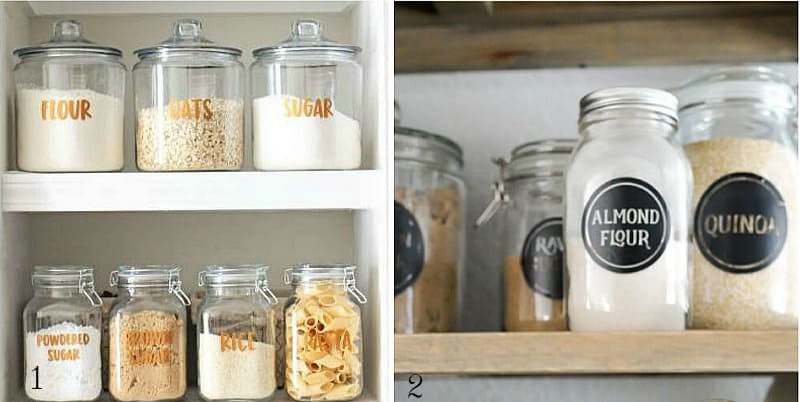 cutting boards
drawers
utensil holders
trash cans
mixer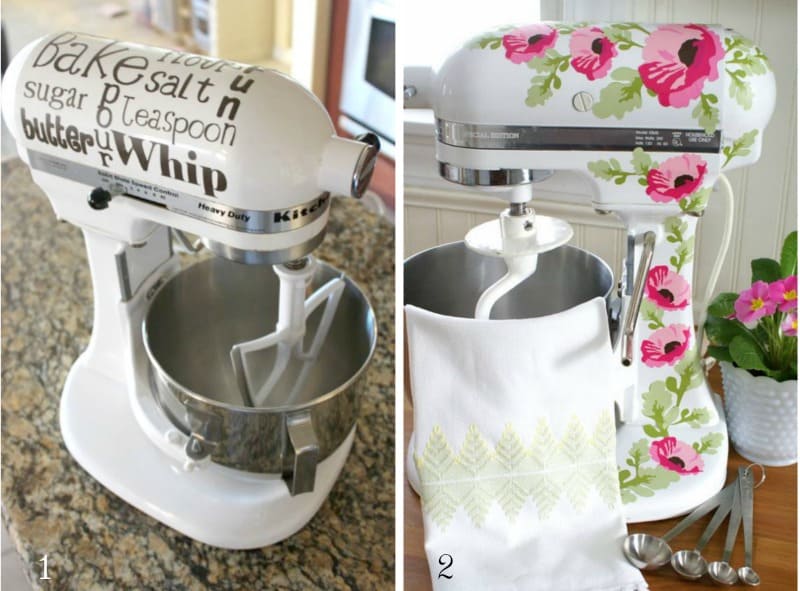 individual glasses, mugs, cups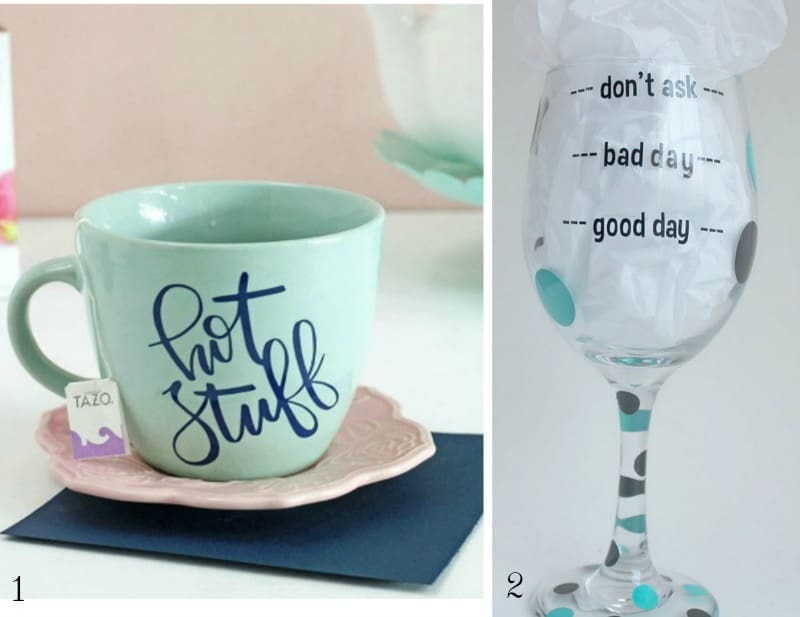 In the Office
filing drawers
supplies
paper storage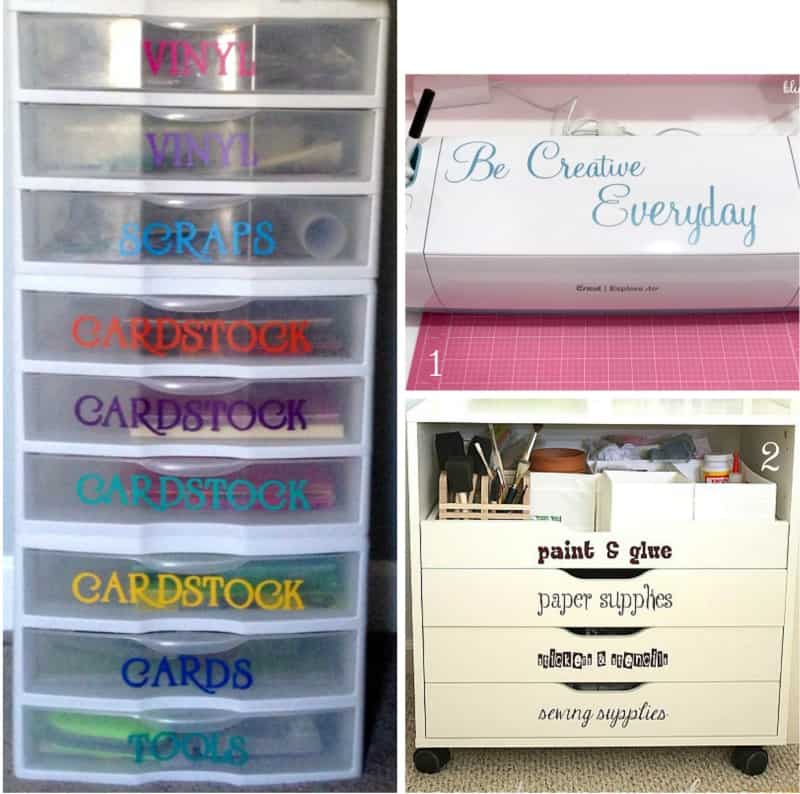 1      2
calendars
baskets
chargers, devices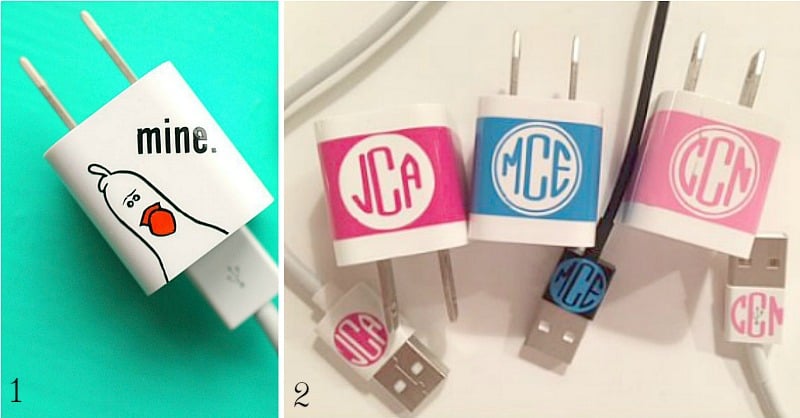 In the Craft or Sewing Room
fabric
thread
paint
pins
use to make stencils
In the Garage
tools
equipment
jars for screws, nuts, bolts, etc.
baskets
sports equipment
craft supplies
School Supplies
notebooks
zipper bags ~ here's the vinyl decal I made for my granddaughter's first grade zipper bag
In the Playroom
toys
puzzles
books
wall art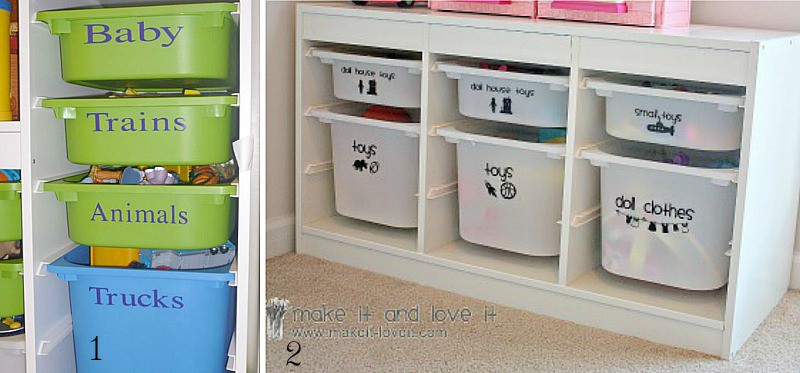 In the Bathroom

cleaning supplies
jewelry
In the Closet
shoes
scarves
belts
socks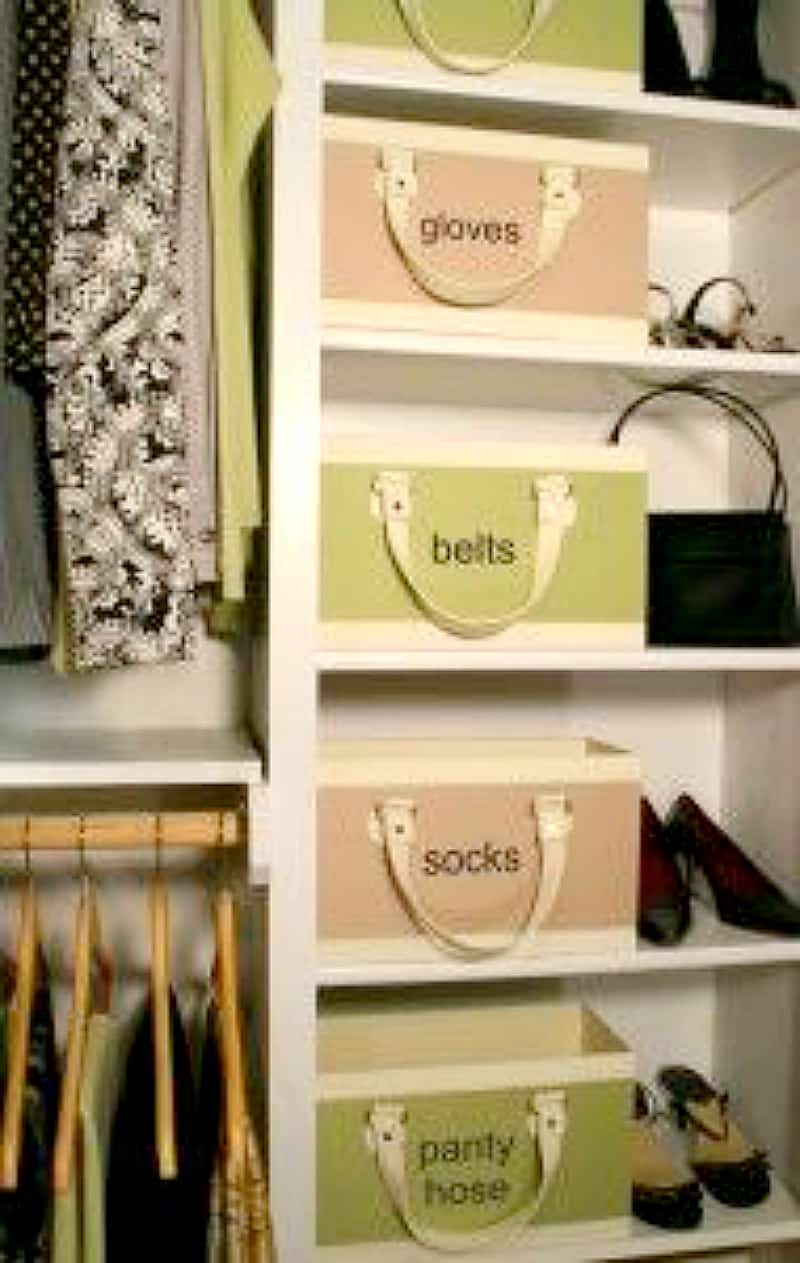 Ways to Use Vinyl Decals as Art
Vinyl decals are not just for practical applications. They can be purely decorative. We have such beautiful fonts on the market today that you can be as creative as you want with lettering. Images, such as animals, cartoon characters  and other pictures, can make a plain item look spectacular. Here's some places to apply a vinyl decal that will have you smiling.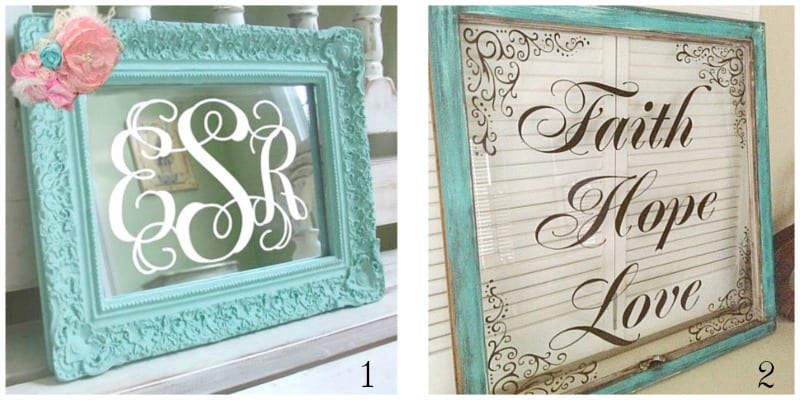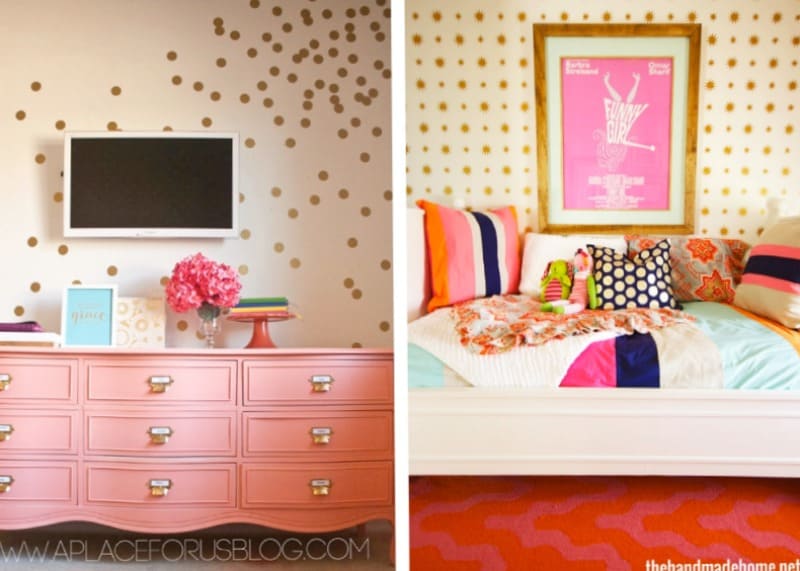 And these DIY how to use vinyl decals as wall art.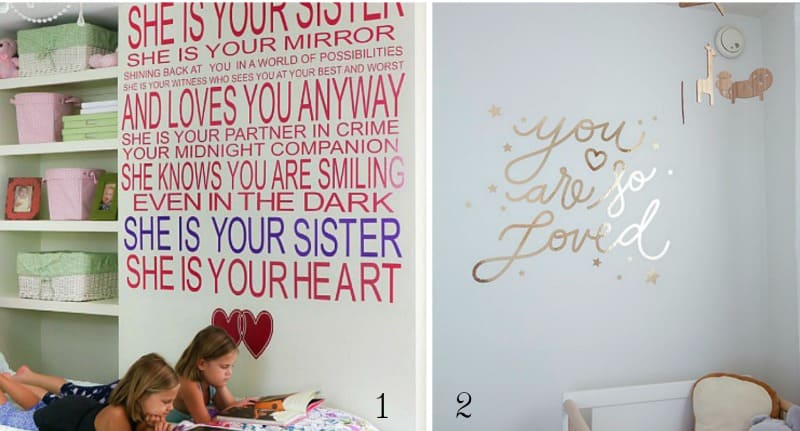 There are thousands of vinyl decals on the market that you can also purchase for huge wall art.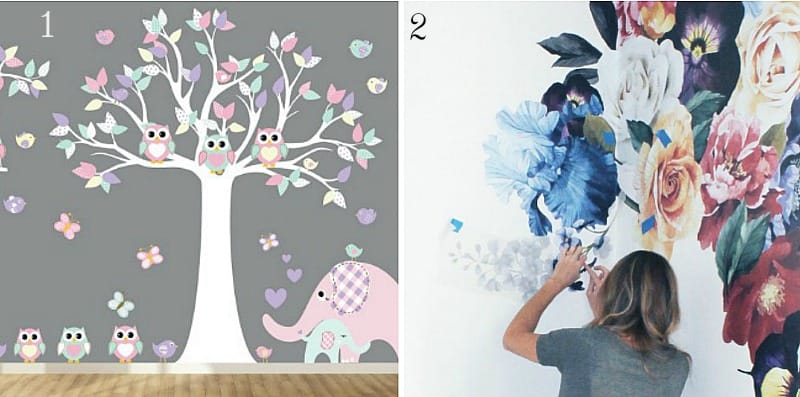 furniture
maps
books
plates
Vinyl Decals for Party Decorations
The possibilities are endless, but here are a few.

1                           2
place card tags
napkins
placemats
wine glasses
invitations
favors
banners
on gifts
candles
Holidays

1       2
pumpkins
decorative pails
wooden or paper mache letters
Christmas ornaments
Some Random Uses for Vinyl Decals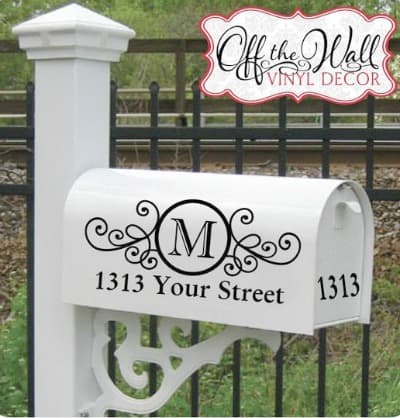 front doors
flower pots
yard art
stairs
teacher gifts
It kind of boggles the mind, how many ways there are to use vinyl decals. I'm not sure if I've even scratched the surface. But I hope I've given you some inspirations and ideas for how to use vinyl decals, especially as we go into the holiday season. When I started searching for ways to use vinyl decals, I had no idea that so many possibilities existed. If you don't have a Cricut cutting machine or you're not inclined to DIY vinyl decals, thousands of opportunities exist online to purchase them.  Either way, vinyl decals are a great way to add pizazz, personality and punch to any home decor, party, or holiday.