7 Top New Posts Published in 2019
Happy New Year, friends. I can't tell you how happy I am to be writing to you on the 2nd day of 2020. This is the time of year that we all look back to evaluate our accomplishments of 2019. We can't wait to see those numbers and statistics. I am always so interested in seeing what you, my friends, readers and fellow bloggers, like most of all the posts and projects that I shared. Want to see? You don't have to drumroll, but here are my 7 top new posts published in 2019.
First, I'm so happy to be writing you today because I've been in bed for almost 3 full days with a really bad achy cold, sore throat, and cough, a cough so bad that my ribs hurt. I'm rarely sick so this took me by surprise. I can usually work through just about any sniffle. This time, I was so tired that I couldn't even sit up to read or work. I tried going in my office, but 10 minutes later, I'd be back in bed. Thank goodness Sweet Shark is a good nurse and he kept me supplied with aspirin, Claritin, cough medicine, throat drops and Kleenex.
Finally late yesterday afternoon, I dragged myself into the office to finish this post, the outline of which I wrote before we left on Christmas Day for New Orleans. It was a relief to make it through until the end because I really wanted to see what my 2019 results were and I really, really wanted to visit with you. I feel sure I've turned the corner and I'll be back to snuff in a day or two. I'm very much wishing everyone health in 2020!
Secondly, in case, you were wondering about the title of this post, two words may stand out: "new" and "published". What do I mean by that? As I pulled up my top posts for 2019, something stood out clearly: at a glance, about 50% of my top posts for the year were old posts, published in 2017 or 2018. And they appeared multiple times. Is that a bad thing? I don't think so, and I'll explain why later.
For this post, I decided to focus on 7 top new posts that were brand new in 2019. Maybe you will remember them, but if you don't, please take a look and Pin them to your boards. I picked 7 because I thought 10 was too many and 5 was not enough. They are my lucky 7!
7 Top New Posts Published in 2019
These 7 are in reverse order, so the most popular is at the end. All the images are Pinnable, so Pin away!
How to Make a Cute and Inexpensive Valentine Gift
Most of us love Valentine's Day. What a fun excuse for making gifts for our friends and family. The inspiration for this project were inexpensive white mugs from Dollar Tree and stencils from A Makers' Studio. It turned out so cute, I wish I could have made them for everyone. Making these cute Valentine gifts was easy and quick. It took longer to eat the candy!
Cotton Stem Spring Wreath
I loved this spring DIY project: not just because the result was a beautiful wreath for our front door, but because of the story behind it. This cotton stem spring wreath gave us and our neighbors weeks of pleasure and I imagine that it gave you, dear readers, lots of inspiration.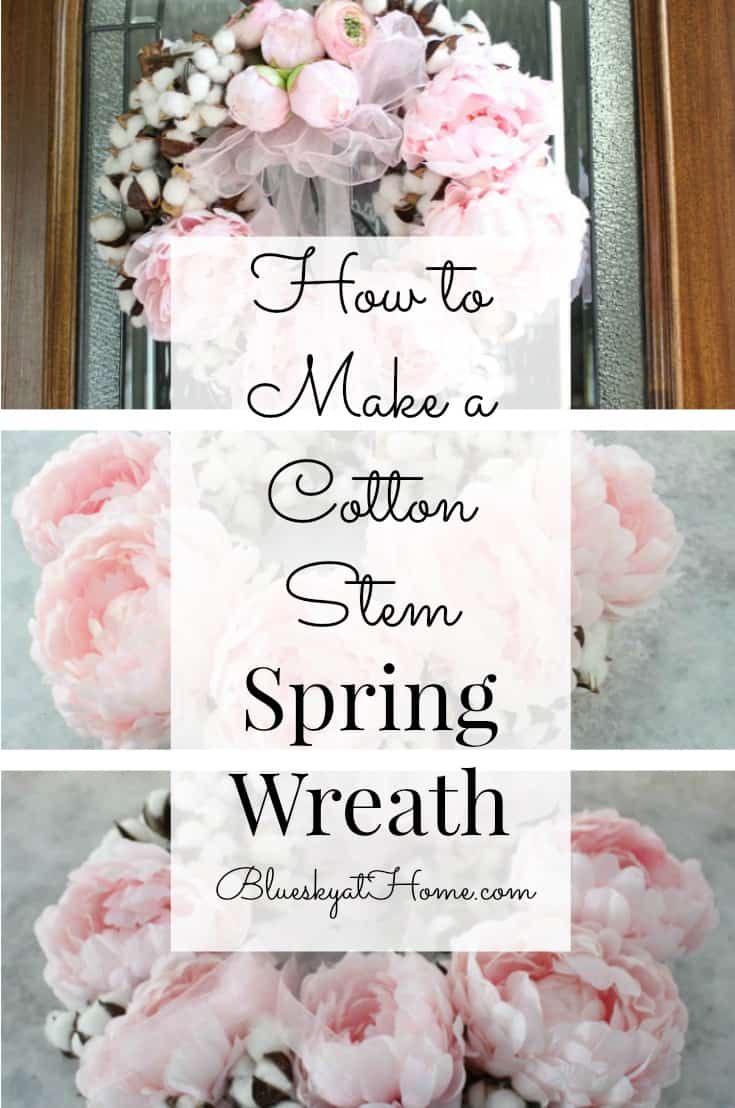 How to Update your Backyard for Summer
Getting your backyard ready for the outdoor season can be a job, requiring physical labor and some decorating know~how. Everyone, it seems, wants to have their patios ready for relaxing and entertaining in the warmer months. Updating your backyard for summer must have been on everyone's mind back in June.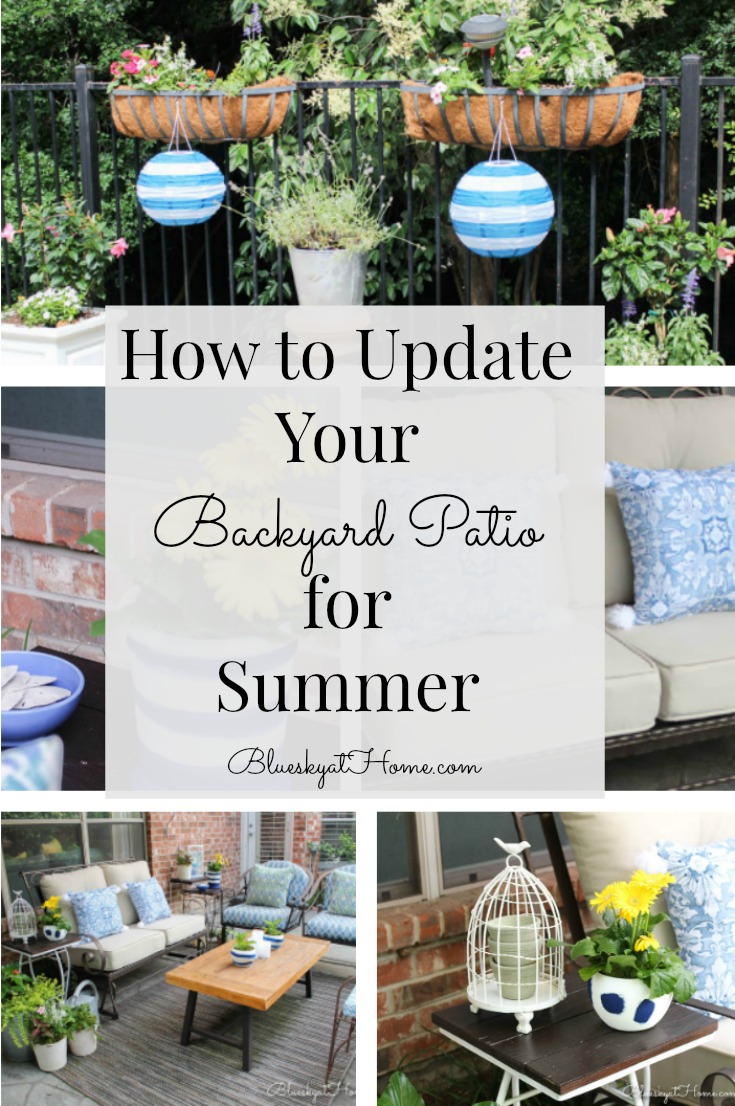 4th of July Tablescape
One of my favorite things is creating tablescapes. Whether it's for an actual occasion or just a creative exercise to participate in a blog hop, tablescapes really force you to put on your designer/hostess hat. Don't you love the creative process? This 4th of July Tablescape was especially fun because we had a new patio table to use in our backyard styling.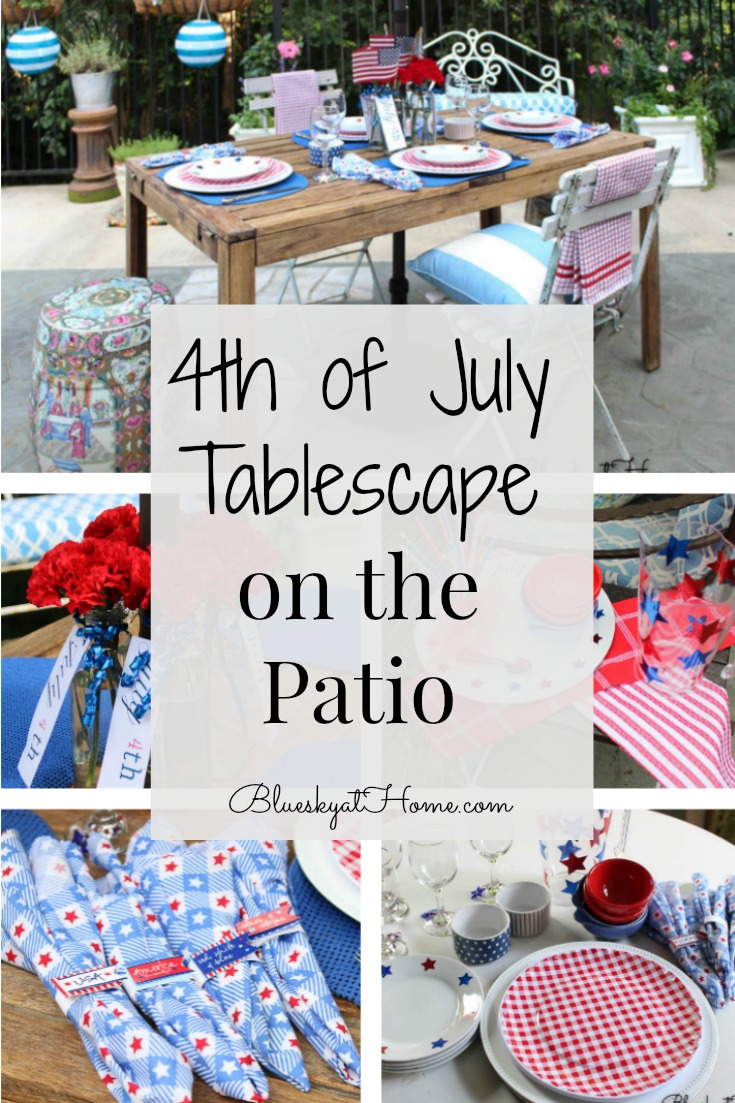 Making a Flea Market Find into a Flower Container
Nothing makes me happier than finding a treasure at a flea market and embellishing it to fit your needs. This old galvanized can fit the bill for our August Ten on the 10th under $10 challenge. Turning it from an unused can to a flower container was fun and easy. Just FYI, for the past several months, we've been using the can to hold Layla's poop bags. Maybe I should put a new stencil on it.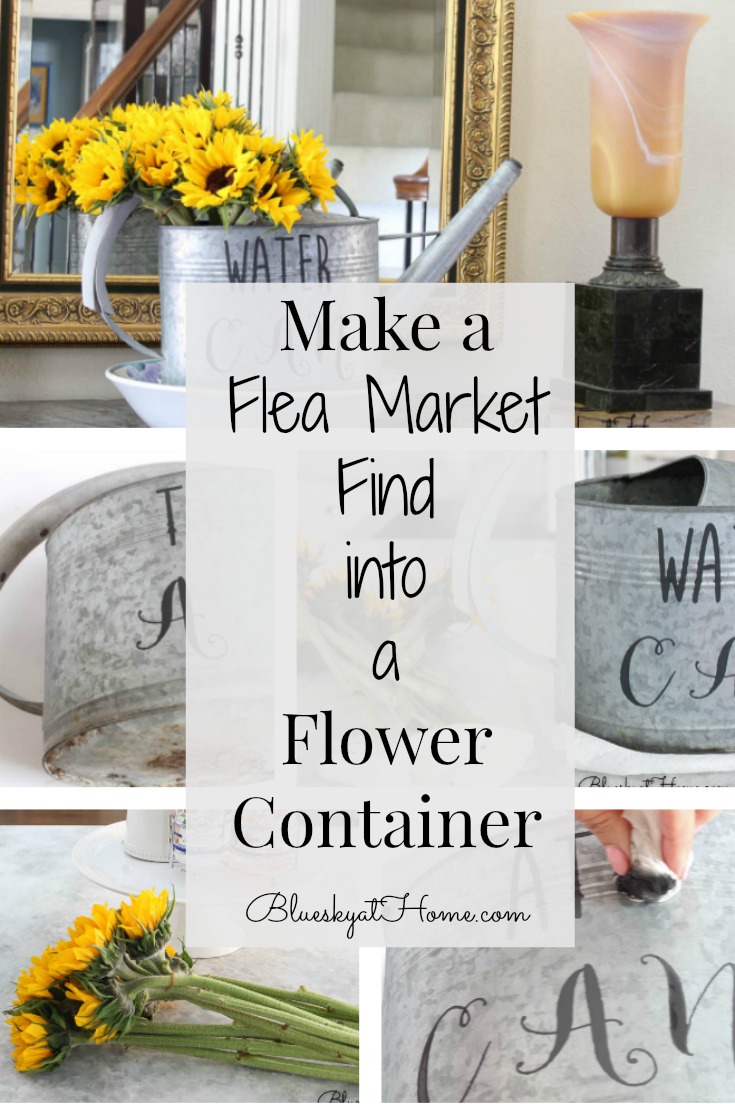 Winter Decor Decorating in the Master Bedroom.
Winter is time to cozy up and cuddle down, especially in our bedrooms. I love to read in bed at night and in the mornings, just not for 3 straight days in bed sick. I loved our master bedroom last winter and you obviously did too.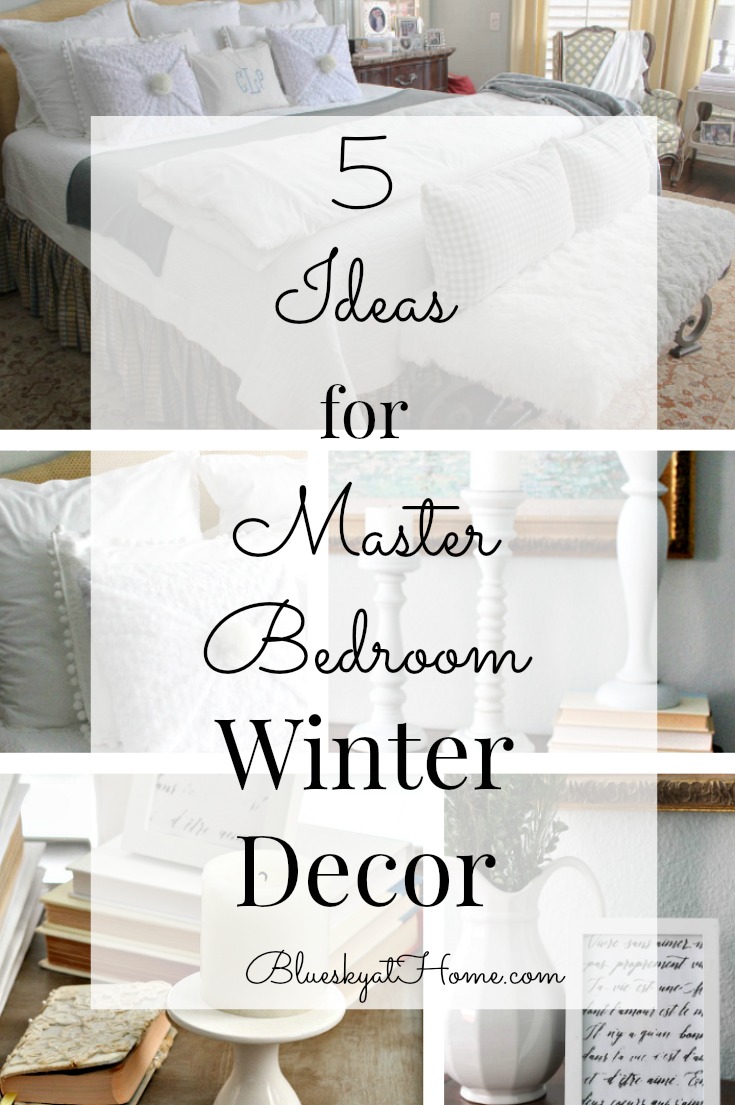 Winter Decorating Ideas
How ironic that almost at the top of the list for 2019 was almost exactly one year ago. As we transitioned from Christmas decor to winter decor, these winter decorating ideas attracted everyone's attention. As I revisited this post, I fell in love with our winter home decor from last year all over again. Since I had never gone all out like I did in 2019, I am so pleased that you loved this winter style, too. I will definitely be using my own winter decor from last year as a guide for this year's winter style.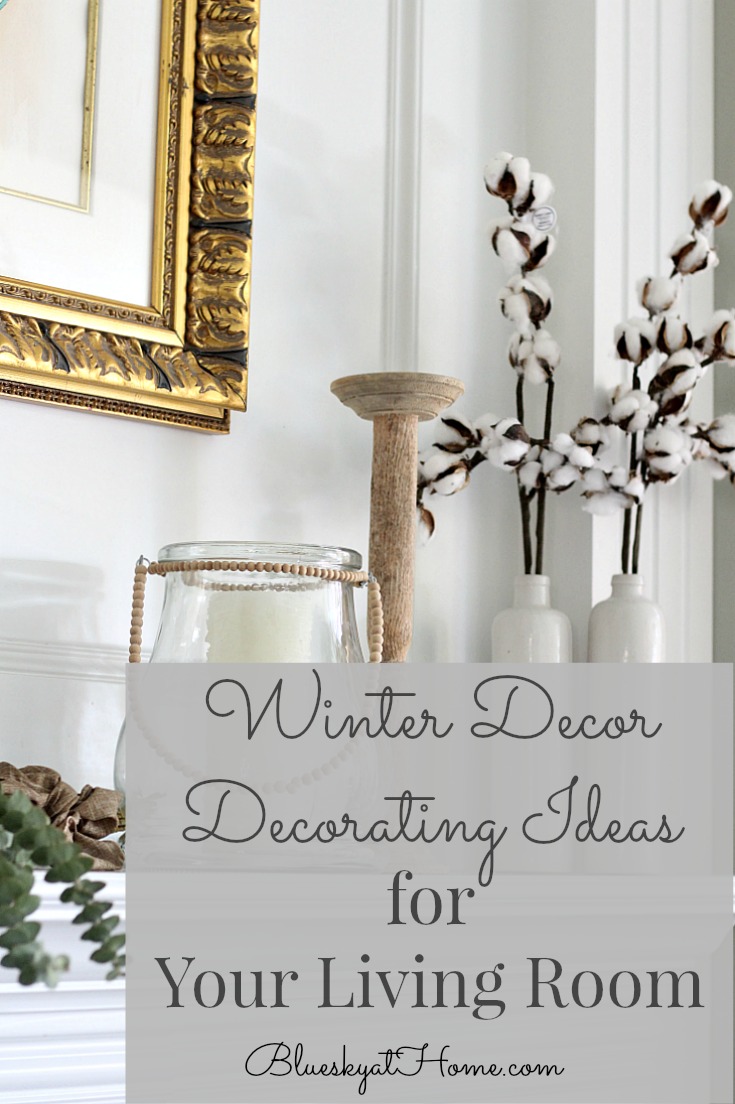 Easter Tablescape for Spring 2019
And, you can drum roll and clap if you want, this Easter Tablescape was one of my very favorite tablescapes ever, the most popular brand new post. I was part of an annual blog hop and was able to combine a few DIY projects and tablescape skills. Since Easter is the middle of April this year, you have plenty of time to use these ideas for inspiration.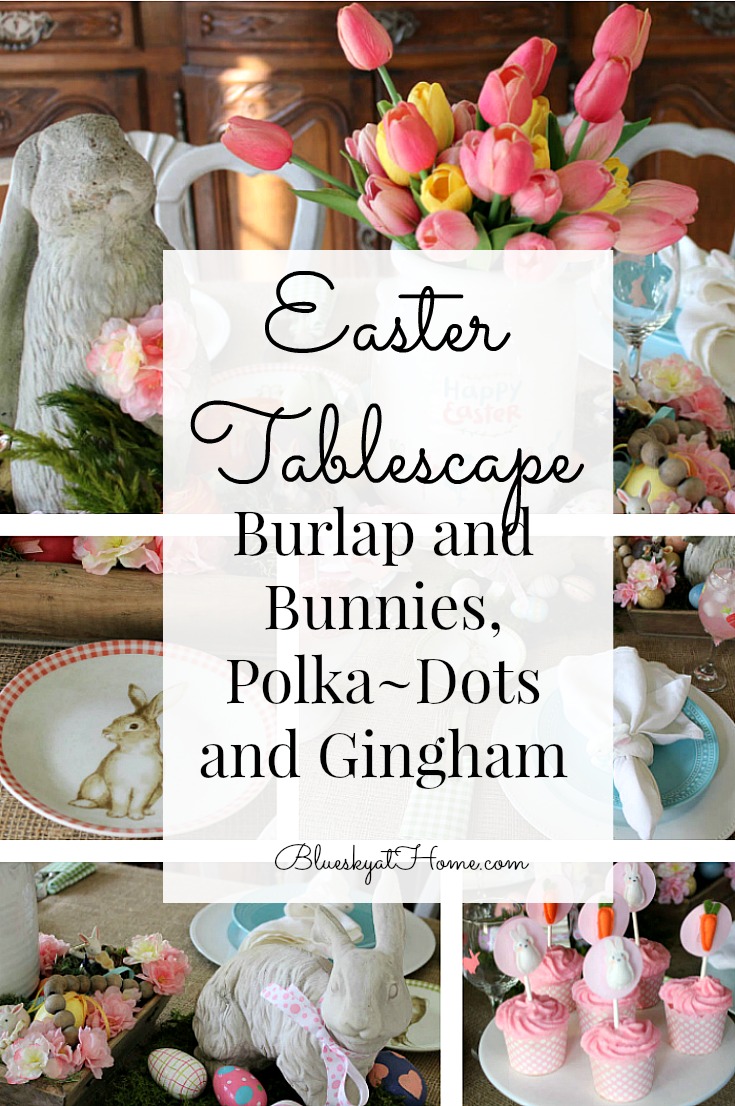 Thank you for sharing this stroll down memory lane with me as I showed you my 7 top new posts for 2019. I'm excited to be rePinning these posts to my Pinterest boards and I hope that you will too. As we begin a new year, I know that we all have goals and aspirations, strategies and tactics, for 2020. I hope that every one of us reach them and savor the journey.