How to Stencil a Grateful Thanksgiving Wood Sign
Would you like an easy way to add Thanksgiving decor to your home? I'm going to show you how to stencil a grateful Thanksgiving sign.
I know Halloween is coming up soon. Decorating for turkey time is on its heels and coming up fast.
Are you turning toward Thanksgiving? This will be a year of happy celebrations.
Thanksgiving is about being thankful (duh!) and grateful for our blessings. That's what the original Thanksgiving was about: thanking God for the blessing of the harvest and surviving a year of challenge and adversity.
Does this year sound like we could be Pilgrims? We've survived a very challenging year.
We can be grateful for things large and small. What are you grateful for?
I created this grateful Thanksgiving wood sign to highlight some of the little things that I'm thankful for.
I'm especially grateful for my fellow bloggers and you, my readers. We all love to be creative and make our homes places of comfort and beauty.
This month's DIY Creative Craft blog hop is again hosted by Sara of Birdz of a Feather. Are you visiting from Jenna of The Painted Apron? Isn't her little red truck project so cute?
I'm so glad you are here. I love sharing easy DIY projects with you.
How to Stencil a Grateful Thanksgiving Wood Sign

This post contains links to products used in this project. If you should order any product from this site, I may receive compensation, but you do not pay a penny more.
IDEA FOR THE GRATFUL THANKSGIVING WOOD SIGN
Any project always starts with an idea, an inspiration or a vision. My idea for a Thanksgiving project was to do a sign. The vision for the sign started with a trip to the garage. That's where I keep pieces of leftover or collected wood.
Where do you get ideas for projects? I hope that Bluesky at Home is one place you find ideas. (Also, try shopping in your garage!)
As I scrounged through a pile of wood, I found eight wood slats leftover from the wine crates I found on the curb last spring. You may remember I transformed them into great storage drawers for my office.
I also found a piece of 1 X 4 that was 11.5 inches long. It was leftover from when we created a new closet upstairs for Sweet Shark.
Surely, I could use these pieces of wood to make a sign.
Why not use a stencil of fall sayings that I had already used? With that decision made, I was on my way to stenciling a grateful Thanksgiving wood sign.
SUPPLIES FOR THE GRATEFUL THANKSGIVING WOOD SIGN
Fortunately, I had every single supply that I needed for this stenciled wood sign. You can change the look of the Thanksgiving sign, depending on the size and number of wood slats that you have.
Here is what you need:
wood slats of your choice ~ the slats I had were 10.5 inches long and 1.5 inches wide; I had eight, but used six of them.
stencils of your choice
ChalkArt paint for applying stencils
Chalk Paint or acrylic paint
scissors, painters' tape, small paint brushes, sandpaper
PREPARING THE WOOD SLATS
Step 1 ~ The wood slats were a little rough, so I sanded them lightly.
Step 2 ~ The wood needs to be painted before you can stencil it. I used Rescue Restore Chalk Paint from A Makers' Studio in Biscuits & Gravy. I had just enough left in the small size jar to finish this project.
After painting the front side and letting it dry, I turned the wood pieces over and painted the edges. Unfortunately, the wet edges stuck to the craft paper and stuck in a few places.
I decided to leave it as~is for a rustic look.
STENCILING THE WOOD SLATS
I found a "GRATEFUL" stencil in my stencil stash. I'll use the "FOR" to go with "GRATEFUL" for the Thanksgiving sign title.
For this project, I'm using ChalkArt Paint in Mind Your Manners, a true orange.
I used the large 1 X 4 wood piece as my title. As you can see, I switched the "grateful" stencil to a different font.
Step 1 ~ Remove the stencil from the paper backing and set it aside. Place the stencil on your piece of wood and press down to adhere.
Step 2 ~ Use a plastic scraper to apply the ChalkArt to the Stencil in a scraping motion, pushing the paint into the stencil. Scrape away excess ChalkArt.
Step 3 ~ Carefully remove the stencil and allow the ChalkArt to dry (about 20 minutes).
CLEANING THE STENCIL: Place the stencil in a bowl of water or in the sink. While the ChalkArt on the sign is drying, wash the ChalkArt off the stencil. Place adhesive side up on a paper towel.
Step 4 ~ Once the first stencil is dry (about 20 minutes), add the "FOR" stencil.
Step 5 ~ I picked six sayings from the Fall is My Favorite Season stencil to use. I removed the stencil from the paper backing.
Next, I lined up the six wood slats, spreading them out to allow for the lines of the stencil. I pressed the stencils down to adhere to the wood.
Step 6 ~ To make sure that I don't get excess ChalkArt on the wood slats, I placed Painters' Table across the other stencils.
Step 7 ~ Apply the ChalkArt as I previously explained. This way, I was able to paint three stencils at once.
Step 8 ~ Adjust the stencil to apply ChalkArt to the remaining three wood slats.
I now had my title wood slat and the things I'm grateful for.
ADDING THE JUTE TWINE HANGER
In order to connect the wood slats and hang my grateful Thanksgiving wood signs, I first turned the slats over. Then I used a staple gun to attach jute twine to the backs.
Sweet Shark helped me use the staple gun. I knotted the ends of the jute twine for interest.
HANGING THE GRATEFUL THANKSGIVING WOOD SIGN
To be honest, I had a hard time finding the right place in our home for the wood sign. I finally found a good place: in our butler's pantry. I removed an old framed dish towel (yes, a dish towel). This will be a nice sign to see when we come in the house.
I hung the sign on the existing picture hook. To hide the picture hook and give the sign more color and punch, I found a piece of plaid orange ribbon. I think the bow really finished off the gratitude sign.
Here are some more stencil projects you will really like:
What do you think of this Thanksgiving wood sign project? It was so easy, took just a couple of hours (including drying time), and used supplies I already had. The perfect combination for a DIY project.
This is our first Thanksgiving decoration of the season. There is lots more to come. I hope this little gratitude project gives your inspiration for your own projects.
I would be grateful if you would PIN it.
Below is the list of ladies sharing on today's DIY Creative Craft Blog Hop. Say hello to Terrie of Decorate and More with Tip and her Halloween candlebra project.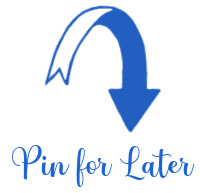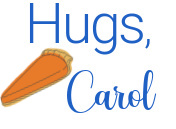 Repurposed Copper Birdcage Lanterns
DIY Sparkling Beads and Pearls Pumpkin
How to Stencil a Grateful Thanksgiving Sign
Dollar Tree Halloween Candelabra Tutorial