10 Fabulous DIY Christmas Tree Projects
Are you ready to start decorating for Christmas? You want to be ready as soon as the turkey and leftovers are put away. Here are 10 fabulous DIY Christmas tree projects to get you and your home ready for the holidays.
Can you believe that two weeks from today Thanksgiving will be behind us? I bet millions of us will be ready to decorate our homes for Christmas. By then, the Christmas tree may already be up at your home.
I want to be ready with a few DIY Christmas decorations to place in our home. My fingers are itching to get out my glue gun and scissors.
Today is the first of many posts focused on Christmas decor, recipes, and entertaining. I hope that you will join me for inspiration, ideas, and projects.
Are you ready to see some fabulous DIY Christmas decorations? I have 10 super cute DIY Christmas tree decorations you will want to make.
I couldn't wait to scroll through Pinterest for fun and easy projects we would all love to make and display in our homes.
Welcome to 10 Fabulous Finds at Bluesky Browsing #63.
Think of 10 Fabulous Finds as a home decor/DIY/Craft/recipe Readers' Digest.
In case you are new to Bluesky at Home, what fabulous finds do I share at Bluesky Browsing?
ideas to help you in your home decor efforts
fun holiday decoration ideas
ideas for better organization and efficiency
a yummy recipe or cocktail
fun DIY projects
the latest trends in home decor
a quirky new find or two
Focusing on finding new projects, resources, tips, new ideas, and inspiration for you is my main task. I'm constantly discovering fabulous finds to inspire us. My goal is to help you find ideas for your home decor, your crafting, your home organization, and anything about home.
Are you a new or intermediate blogger? Every week I share valuable blogging resources and tips. If you would like to receive The Blogger Bulletin, please join the Blogger Bulletin. It's just once a week and is a quick read.
This post contains affiliate links to products used in the creation of this project. If you should order any item from this site, I may receive compensation, but you do not pay a penny more. Your purchase is greatly appreciated as it helps support the continued publication of this site.
ON THE HOME FRONT
Thanksgiving came to our home last week. We unpacked 6 boxes of Thanksgiving decorations. I culled through the boxes and decorated our home with turkeys, pilgrims and woodland animals. I'm ready to start planning for our Thanksgiving meal.
I've also been ordering DIY supplies from Amazon for making Christmas decorations. I think we've had a package delivered daily this week. I love this time of year.
I listened to two masterclasses through Pin Potential (The Pinterest membership I joined a few weeks ago.). One was on ideas for making your blog more user-friendly. The other was on creating digital products. Both were excellent and I took lots of notes. My Pinterest Mastermind group met and we talked about changes to Pinterest and how to adjust to them.
A friend in my Bible study highly recommended a new devotional book to me. I ordered it and I've been reading it every morning for a month. I really like it so I thought I would share it: You are the Beloved: Daily Meditations for Spiritual Living by Henri J.M. Nouwen. Take a look and Nouwen's biography – he was a fascinating person and author.
This week, the blog was about preparing for Thanksgiving and Pumpkin recipes: 21 Steps to Get Ready to Host Thanksgiving (with a helpful Printable list) and 7 Delicious Pumpkin Recipes.
Christmas Tree DIY Projects: 10 Fabulous Finds
Here we go with Bluesky Browsing #63.
This is the first new Christmas post of the season. I'm excited to share these oh-so-cute ideas with you.
To be honest, I started my search on Pinterest by looking for DIY Christmas projects in general. The more I searched, the more I was attracted to Christmas tree crafts. So I decided to focus on that decoration.
For these DIY Christmas trees, I looked for ideas that were pretty, easy, and could be adapted to whatever Christmas color scheme you chose.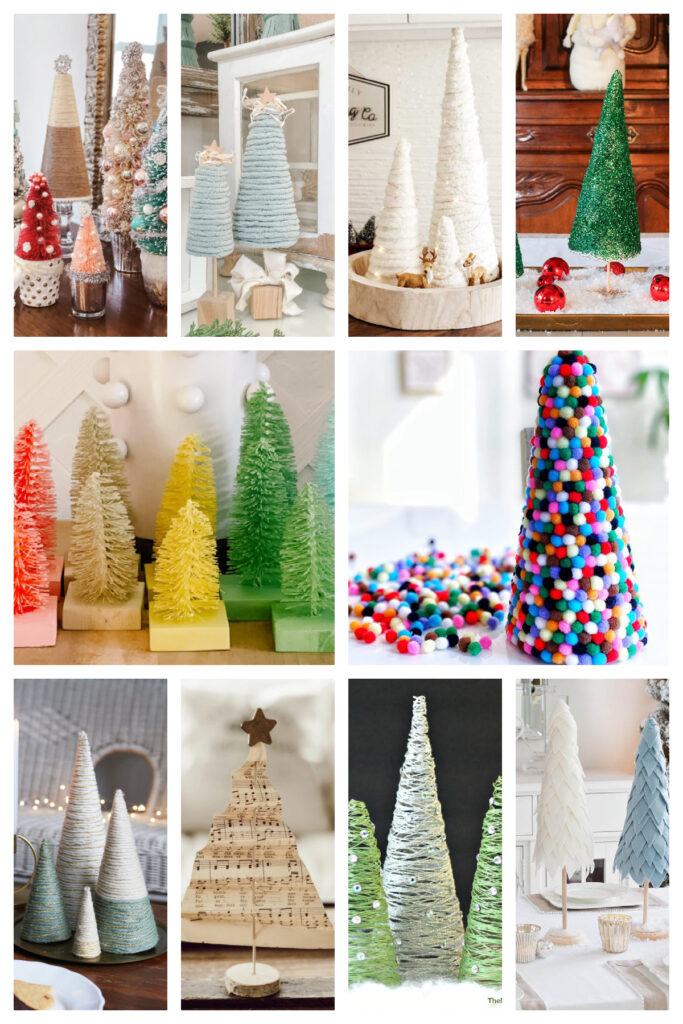 I also looked for DIY Christmas tree projects that had great tutorials – clear, concise and with great photography. Know that every pretty picture has a "show and tell" behind it.
Enjoy them all.
DIY Christmas Tree Projects for You to Try
This post uses a plugin from WP Tasty called Tasty Roundups. It is so easy to use and I love how it looks. I think it will be easy for you to read and link to the original resources.
Let me know what you think of these DIY Christmas trees. Which ones were your favorites? I could try them all. I do already have styrofoam cones, felt balls, small ornaments, and twinkle lights on hand.
Amazon is coming every day to my house!
Christmas DIY Decorating Supplies
I'm looking for supplies that can be used to make and decorate DIY Christmas trees. I've ordered several of these items:
Visit these Christmas Pinterest Boards full of inspiration and ideas. I would love for you to FOLLOW one or all of these boards.
I hope you PIN this post, visit each selection, and PIN each one.
What do you think of this new roundup format? From a creator's standpoint, I love it. Here you find out more about Tasty Roundups.
I'd love to know what subjects you are most curious about. Let me know in the comments and I'll search browse for them. Be sure to PIN to keep these ideas handy.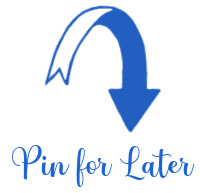 I'll be browsing away between writing posts, listening to podcasts, reading, doing various blogging tasks, playing tennis, and walking Nola.