Have you ever painted glass? Let me show you how to how to paint glass with ceramic paint for your home.
Ceramic paint can be used on plates, glasses, vases, platters, or tiles. It's designed to be a permanent way to add pattern, quotes, sayings, and designs to accessories in your home decor.
Affordable glass items from Dollar Tree are perfect for adding decorative surfaces. This easy tutorial will teach you how to paint glass with ceramic paint.
How to Paint Glass with Ceramic Paint
This post contains affiliate links to products used in this project. If you should order anything from this site, I may receive compensation, but you will not pay a penny more.
Today is Makerthon Saturday on Facebook. I'm thrilled to be a part of this event. Starting at 9:45 am CDT, Makers, including myself, will share a few dozen DIY projects that you can make yourself.
Just hop over to the A Makers' Studio Facebook page between 9:45 am and 5:00. There will be GIVEAWAYS at 5:00.
My project ~ How to Paint Glass with Ceramic Paint ~ will go live at 2:00 pm. I hope you will join me.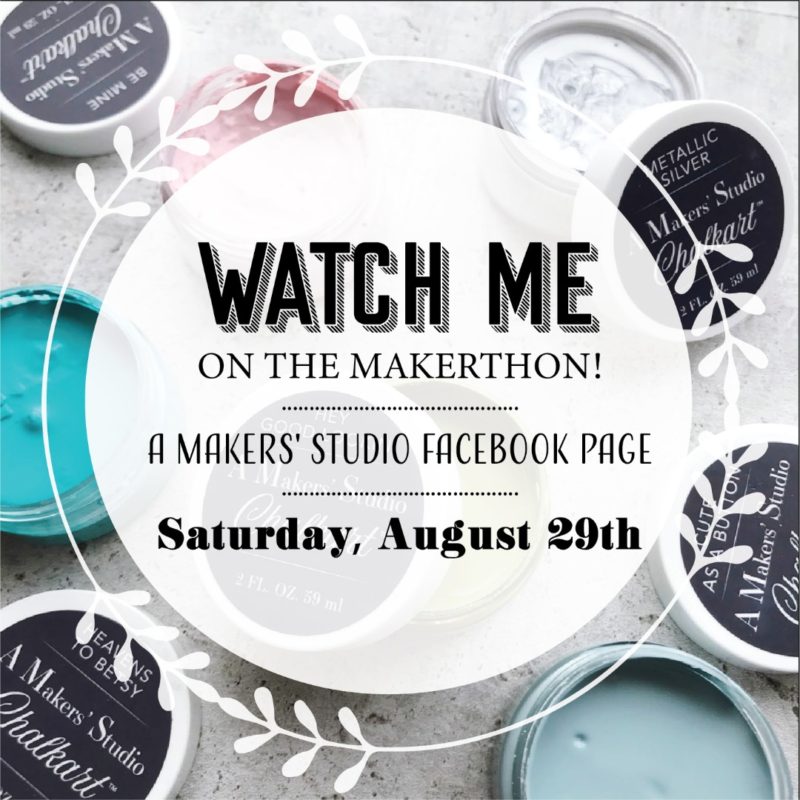 Items for Painting with Ceramic Paint
I don't want to give away too much of this project to paint glass with ceramic paint. I encourage you to check out the full tutorial on A Makers' Studio Facebook page.
For this project, I used clear glass 7.5 inch salad plates from Dollar Tree. Beside glass salad plates, you can also use:
dinner plates
white plates
water, juice, wine glasses
vases
platters
trays
mirrors
glass in frames
A Quick Look at Painting with Ceramic Paint
Of course, you will need Ceramic Paint. This paint comes in 9 rich colors. I chose to use Black.
A Makers' Studio No Bake Ceramic paint lays a rich, permanent color on ceramic and glass surfaces and it's food safe!
What you'll love:
Create your own custom dishes, vases, and glasses with vibrant pops of color (best on ceramic, porcelain or fine china).
It's so easy! Just apply it to your surface with your favorite A Makers' Studio stencils!
This medium is food safe and microwave safe.  For best results hand wash only.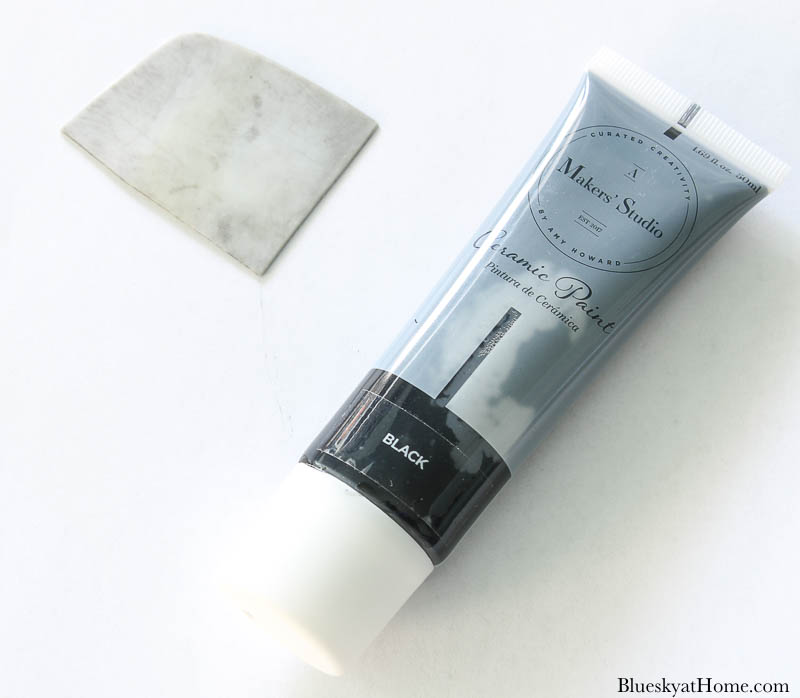 Choosing Your Stencil Designs
In addition to your glass surface, you will also need the stencils of your choice. A Makers' Studio has hundreds of tri~mesh stencils for you to choose from.
I chose to use 5 different stencil designs to demonstrate how versatile the stencils are.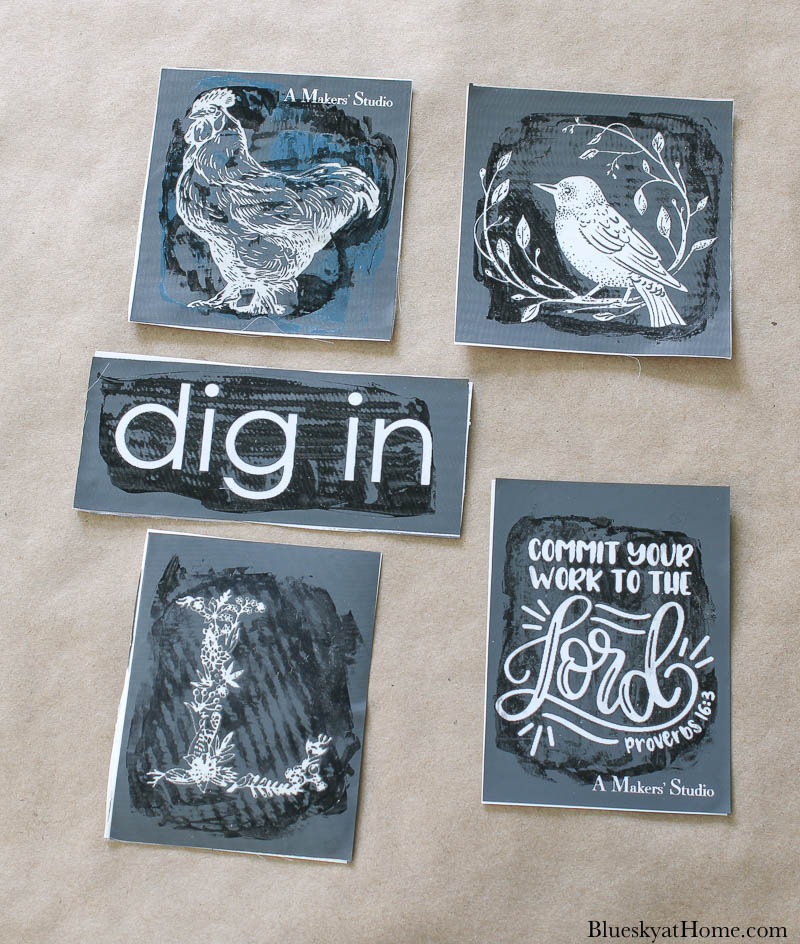 These designs are from 5 different stencil packages, each having multiple designs:
My Finished Stencils with Ceramic Paint
The ceramic paint is applied to the stencils just like our ChalkArt and GelArt Ink. All you have to do is let the ceramic painted designs sit for 12 hours. Then they are ready to use.
Here are my completed Dollar Tree salad plates with the ceramic~painted stencil design.
Aren't these plates the cutest? So easy to do with stencils and ceramic paint. You can use them in your plate settings because they are food safe and microwave safe. They will also make darling display items in your home decor.
Just be sure to hand wash them.
For more ideas for using ceramic paint, take a look at these projects:
Just think of the awesome projects you can make using our new fall stencils, such as our Fresh Farm Pumpkins. I just used this stencil to make a yard art sign.
Are you ready for some super cute holiday stencils? We have them.
Be my guest to the Makerthon event today. You will be amazed at the fabulous projects to inspire you.
Can you see how easy it is to paint glass with ceramic. paint? Be sure to PIN this creative project.