How to Paint a Flower Pot with Ceramic Paint
Flower pots come in all colors. Unfortunately, sometimes they come in a color that doesn't fit your style or esthetic. What to do? I'm going to show you how to paint a flower pot with ceramic paint.
Ceramic flower pots can be found at the big box stores, the dollar stores, garage sales, and flea markets. They come in all sizes and shapes. And colors. That's where this project comes in ~ changing the color of that flower pot by painting it with ceramic paint.
I was lucky last year when a friend brought us a beautiful orchid in a ceramic pot. The orchid was gorgeous, but the color of the pot was not my favorite.
The orchid quickly found a home in our bedroom for several months. The bloom is now in remission as Sweet Shark babies it back to blooming.
Now is the time to change the color of the ceramic flower pot. Come along on this project.
How to Paint a Flower Pot with Ceramic Paint
Good timing for this ceramic flower pot paint project. Today is the last Thursday of the month and Andrea of Design Morsels is hosting our Creative Craft Blog Hop.
If your are joining me from Gail of Purple Hues and Me, then welcome. I am so glad you are here.
SUPPLIES YOU WILL NEED TO PAINT A CERAMIC FLOWER POT
Have you ever painted a ceramic flower pot? I haven't. Painting this ceramic flower pot was so easy. But now I will not let the wrong color hold me back.
I have stenciled with ceramic paint, but I have not painted a flower pot or anything with ceramic paint. What supplies will you need?
A ceramic pot of your choice
Paint that is created for painting specifically on ceramics; that means porcelain, glass, and ceramics. My go~to is No Bake Ceramic Paint from A Makers' Studio. You should read all about this awesome paint option. It comes in 14 vibrant permament colors, is hand washable, microwaveable, and food safe.
A paint brush
PAINTING THE FLOWER POT
Step 1 ~ Choose your pot. As I said, mine was a gift. Make sure that the flower pot is clean and free of dirt, grease, oil, etc. If you read Bluesky at Home often, your know my favorite colors are blue and pink. Mauve isn't on the top 50.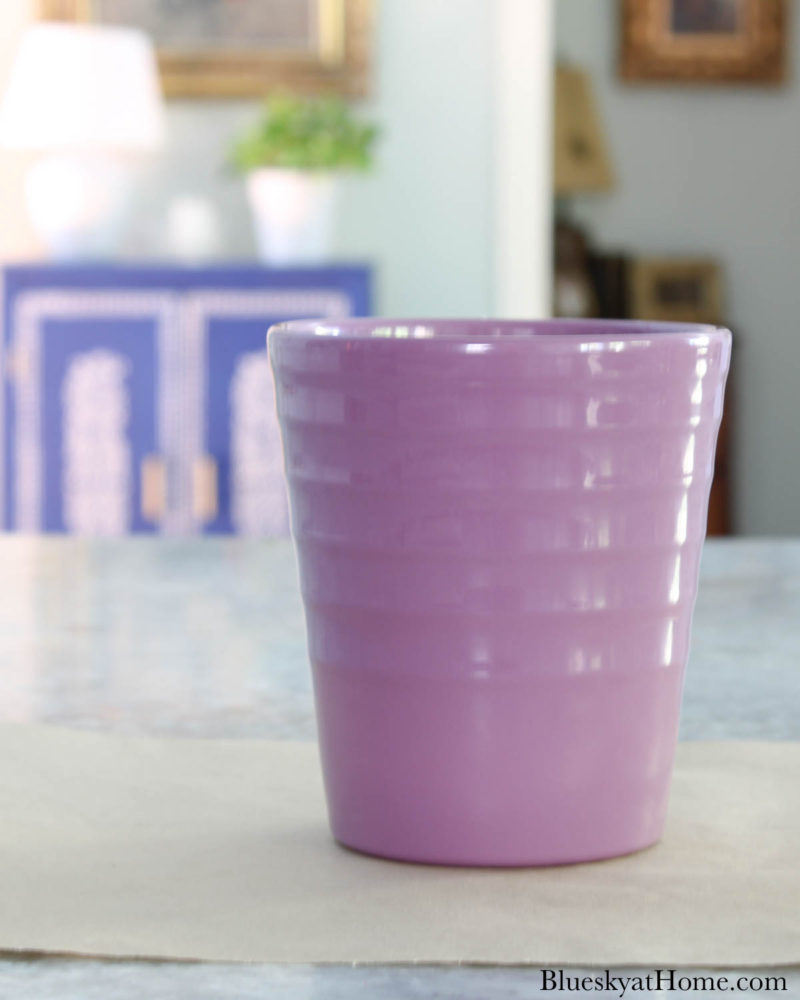 Step 2 ~ Choose your ceramic paint color. I already had a pretty blue ~ You're the Water to My Ocean ~ that I have used for other stencil projects.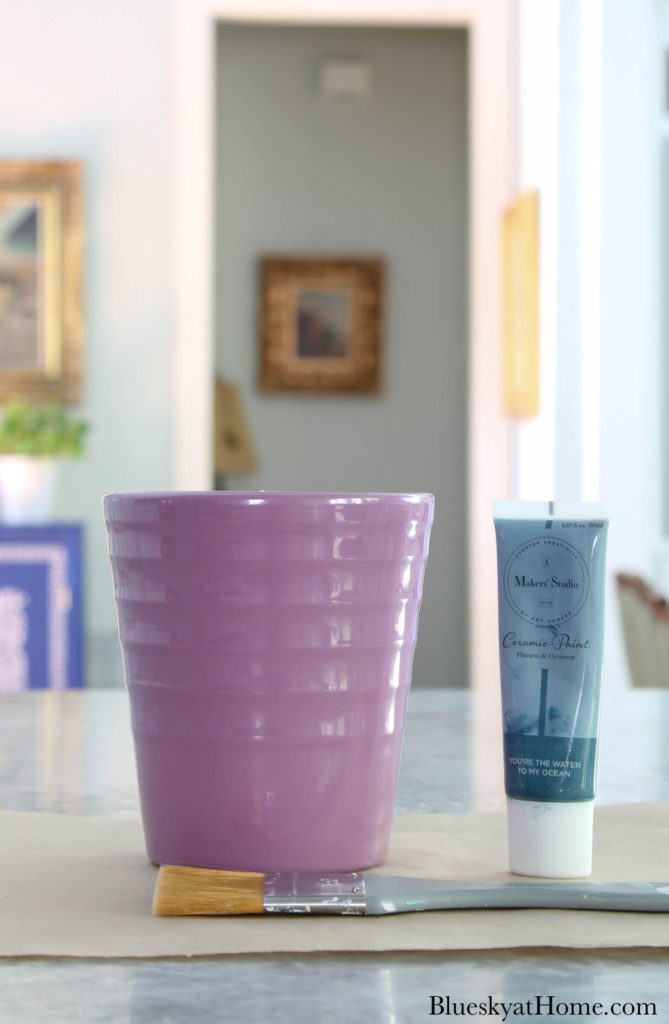 Step 3 ~ Turn your flower pot upside down. This makes it easier to paint the bottom of the pot first. I put my flower pot on a candle to hold it off your work surface.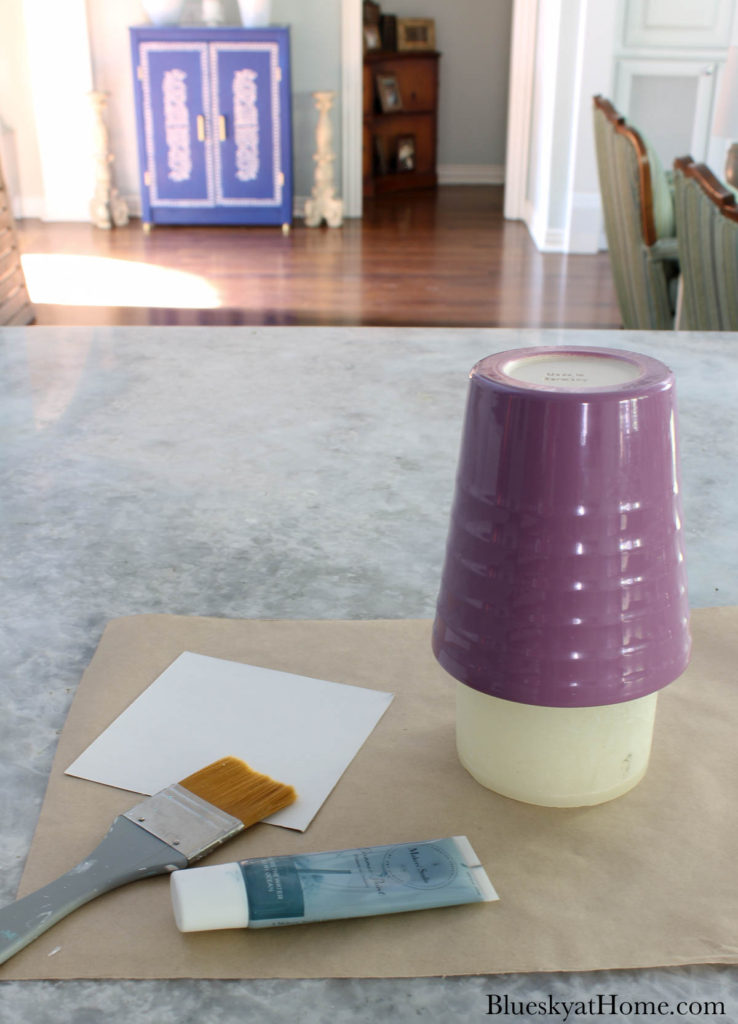 Step 4 ~ Squeeze a dollop of the No Bake Ceramic Paint on a piece of cardboard, paper plate, or glass plate.
NOTE: That amount of Ceramic Paint covered the entire flower pot. A little goes a long way.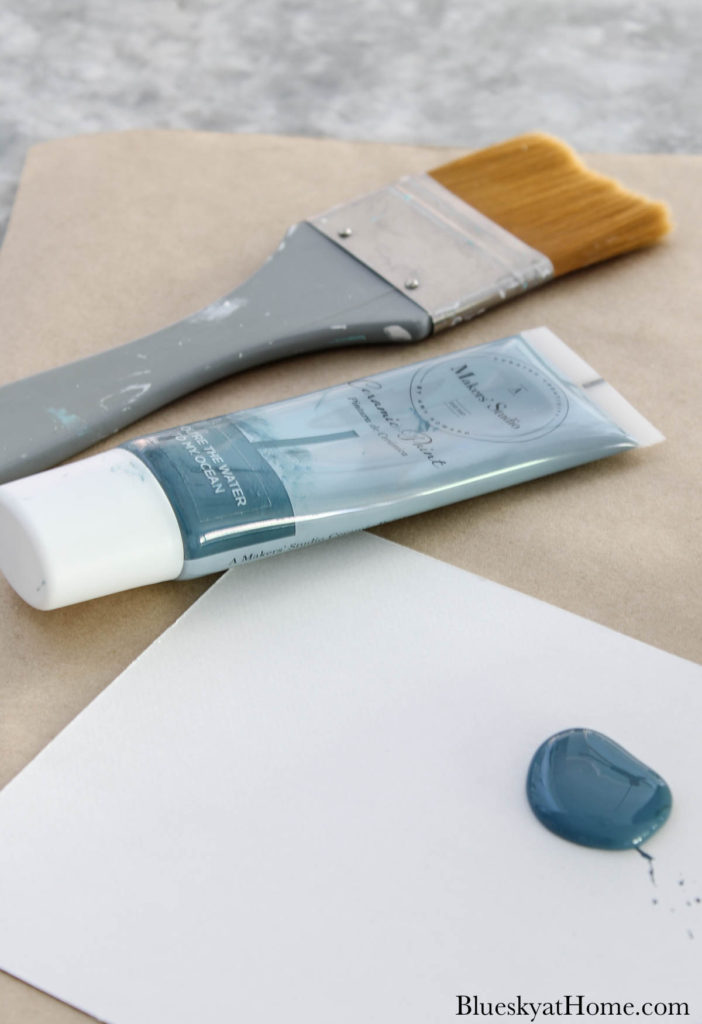 Step 5 ~ Use your paint brush to apply the No Bake Ceramic Paint to the flower pot. I painted one coat and let it dry for several hours and then added a second coat.
Step 6 ~ Turn the flower pot over and paint the rim and the inside for an inch or two. Then let the flower pot dry overnight.
You are done with painting your flower pot ~ or any plain glass vase or dish or platter. The feel and finish of your ceramic piece will be smooth and slightly shiny.
Was I done with my flower pot painted with ceramic paint? NO! I wanted to add more design to my now pretty blue flower pot.
ADDING A STENCIL DESIGN TO MY CERAMIC PAINTED FLOWER POT
A few weeks ago I ordered a new stencil from A Makers' Studio. I love French~inspired designs and Le Fleur has 8 different designs you can use on just about any surface.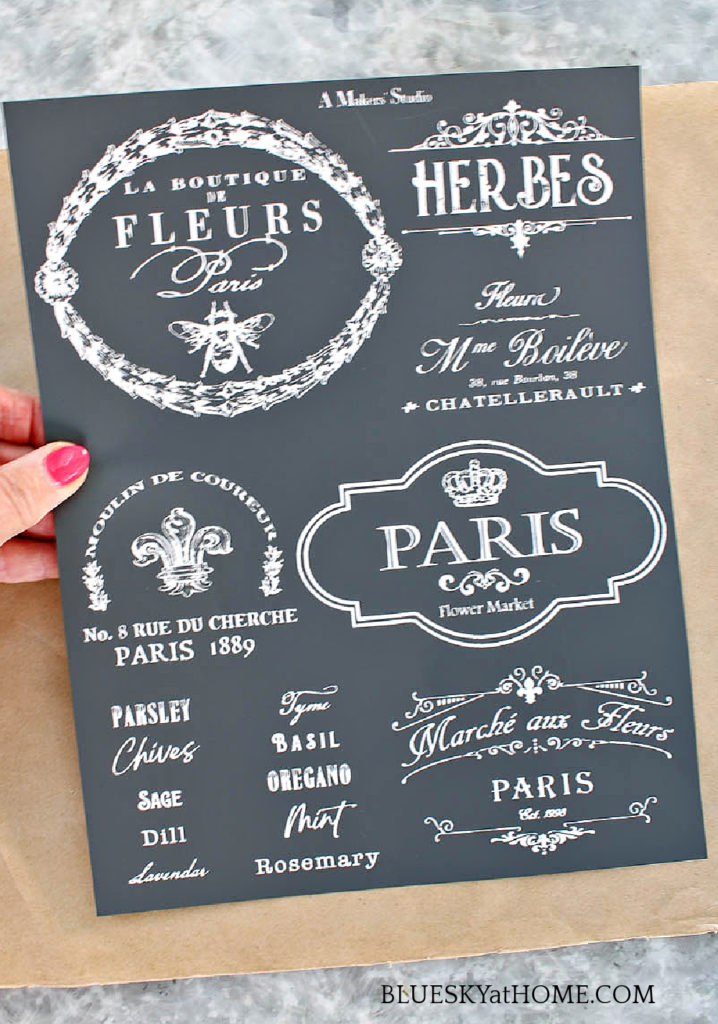 You can stencil with Ceramic Paint, GelArt Ink or ChalkArt. Since ChalkArt is removeable, I chose it for this project. I used Peace & Joy, a bright white. I always keep this color on hand.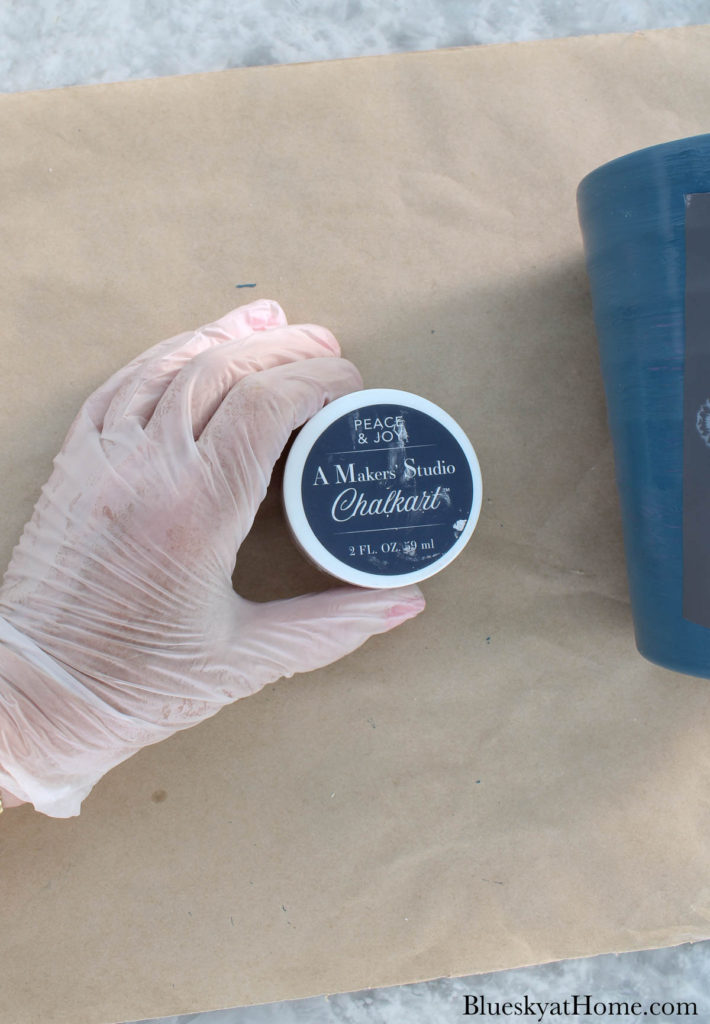 Step 1 ~ After choosing your stencil and your paint color, cut out the stencil that you want to use. Remove the stencil from the paper backing and adhere the tri~mesh stencil to the surface. Smooth down to remove any bubbles.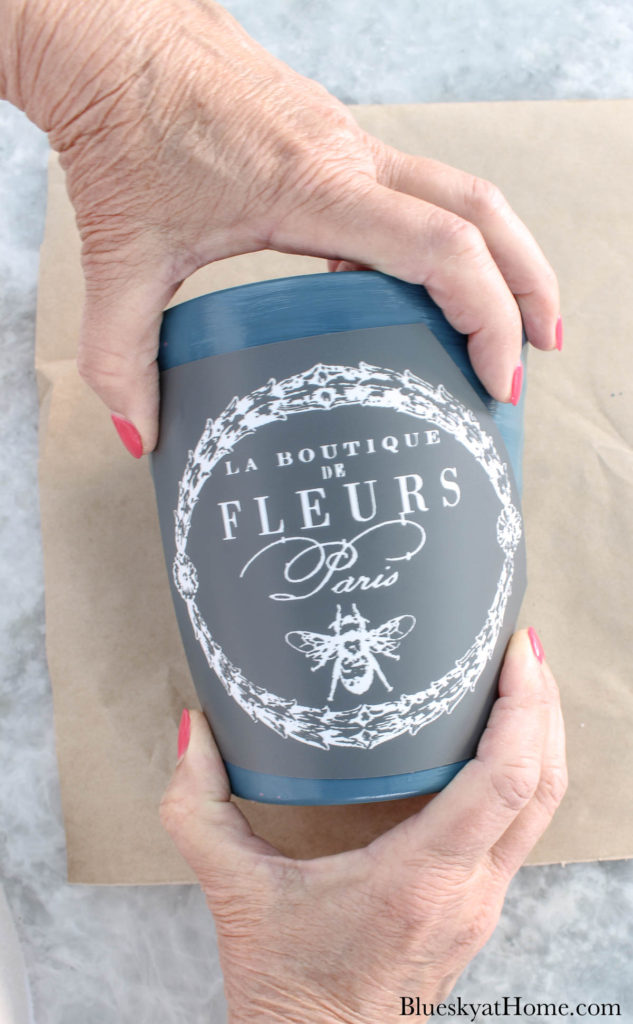 Step 2 ~ Normally, you use a plastic scraper to apply the ChalfArt. Since my flower pot had a ridge in the surface and the sides are not straight, I find it easier to apply the ChalkArt with my finger while wearing a plastic glove.
Step 3 ~ With you finger, rub the Chalk Art over the stencil design. Be sure to cover it completely.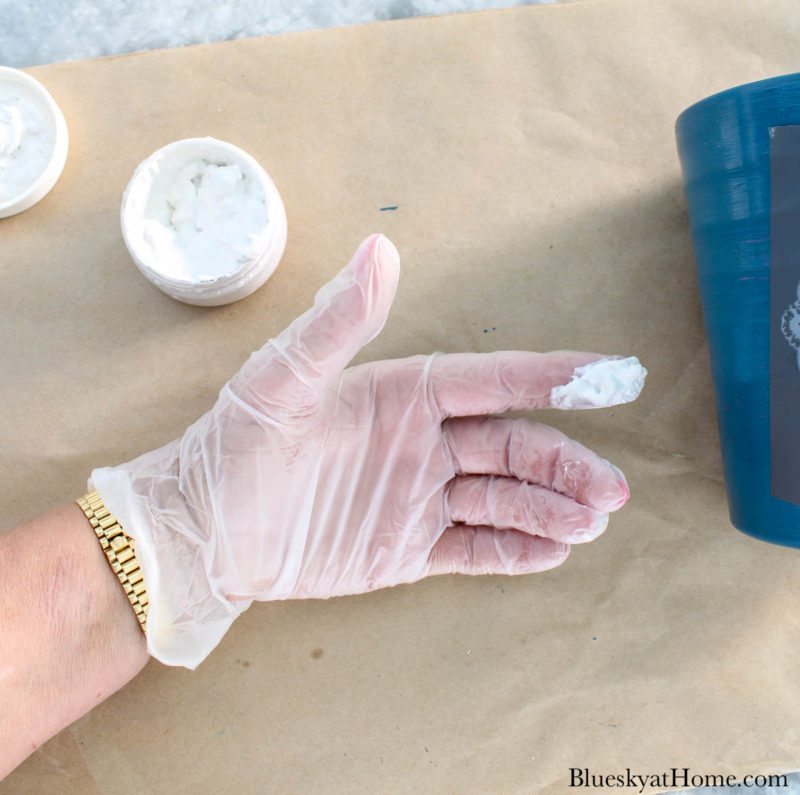 Step 4 ~ Carefully pick up a corner of the stencil and gently pull it back to reveal your stencil design. Place the stencil in a container of water or in the sink and rub off all the ChalkArt. Place the stencil design~side down on a paper towel to dry.
Allow your ChalkArt deisgn to dry for about 30 minutes.
FILLING THE CERAMIC PAINTED FLOWER POT WITH FLOWERS
With my mauve flower pot now painted with ceramic paint and finished with a pretty French flower stencil, I was ready to fill it with flowers.
I picked up two bunches of white hydrangeas at my local Trader Joe's. I cut off part of the stem and let them soak in a container in the sink while I was painting and stenciling the ceramic flower pot.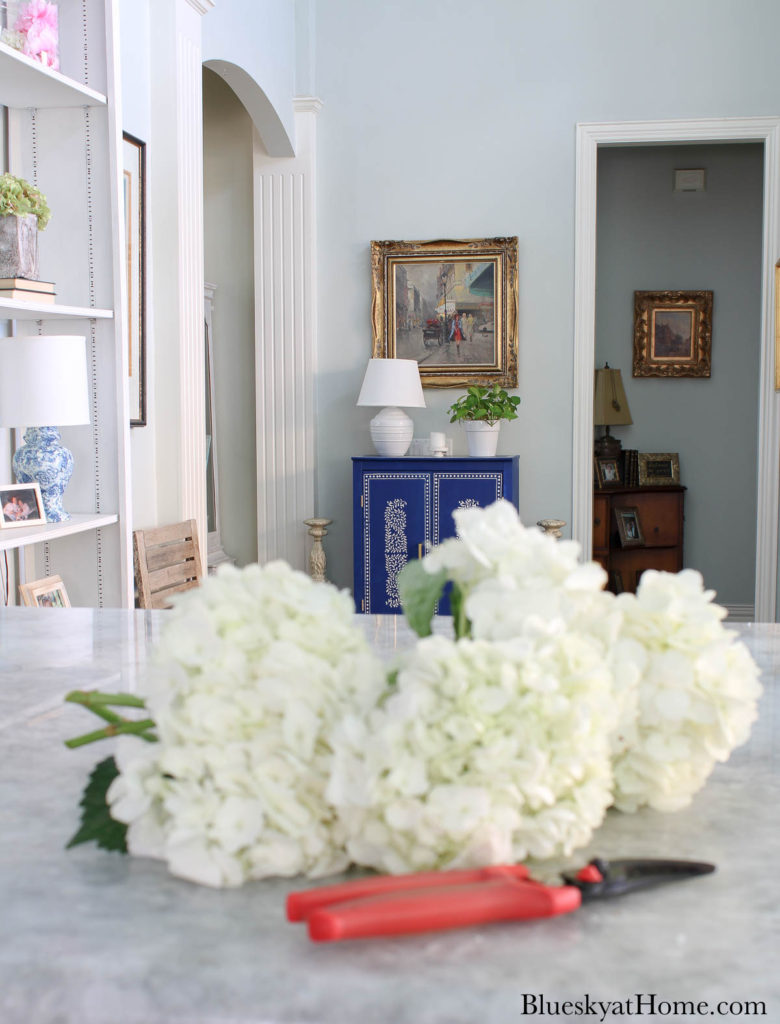 I used three stems in my flower pot.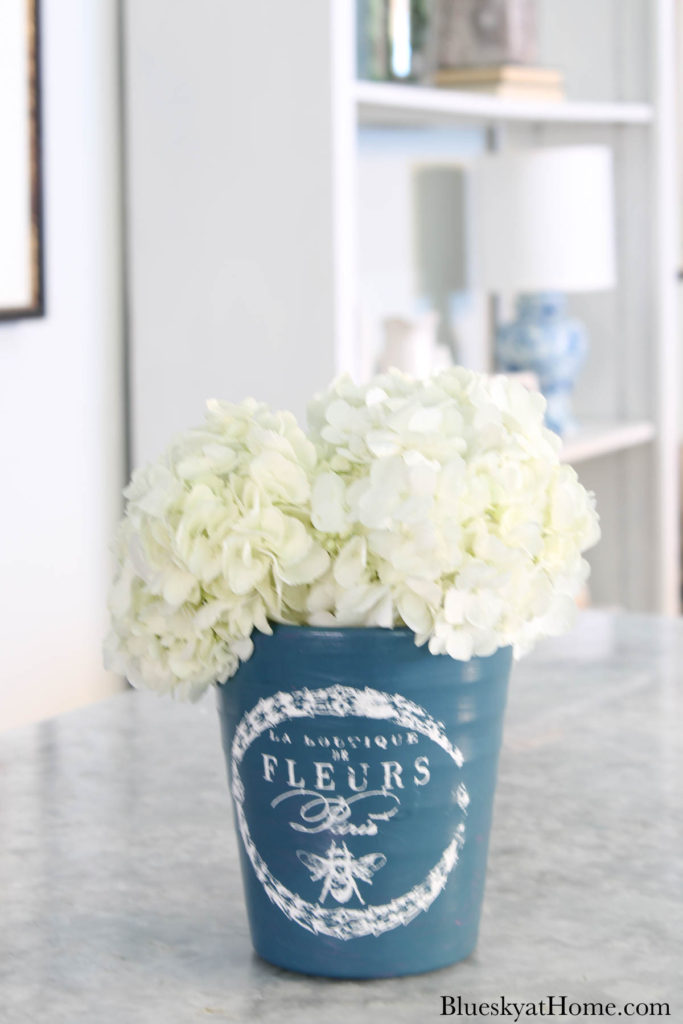 It doesn't get any better than a blue flower pot filled with white hydrangeas. I placed the flower pot on a side table in our living room. In this spot, we could enjoy from the entry, the living room, and the ktichen.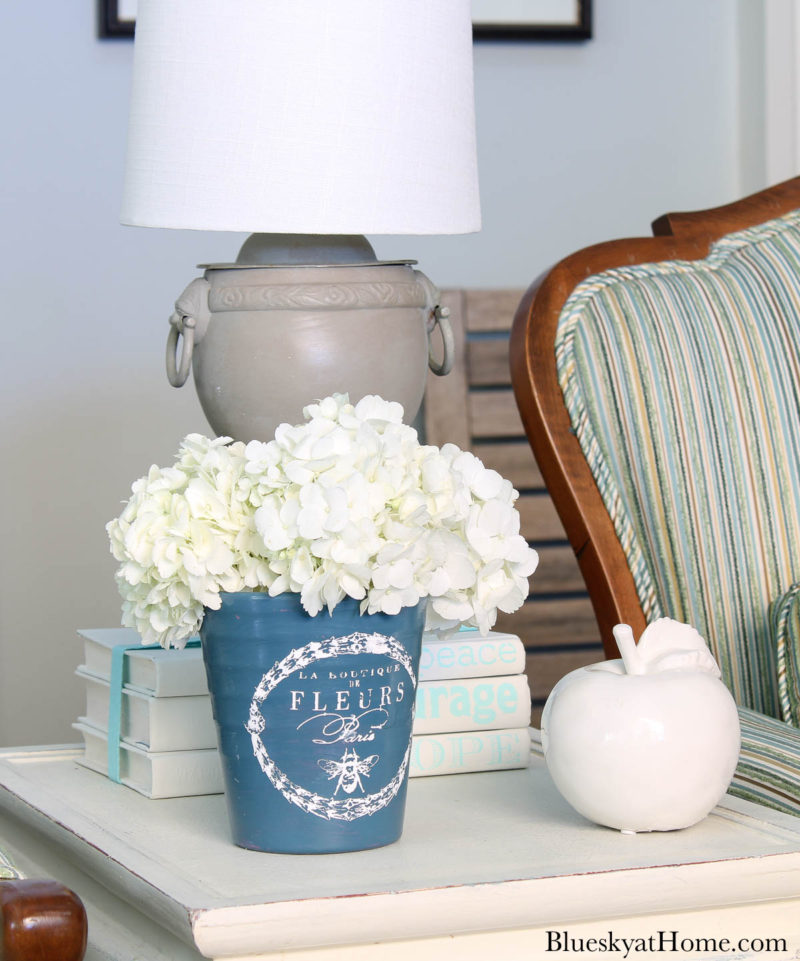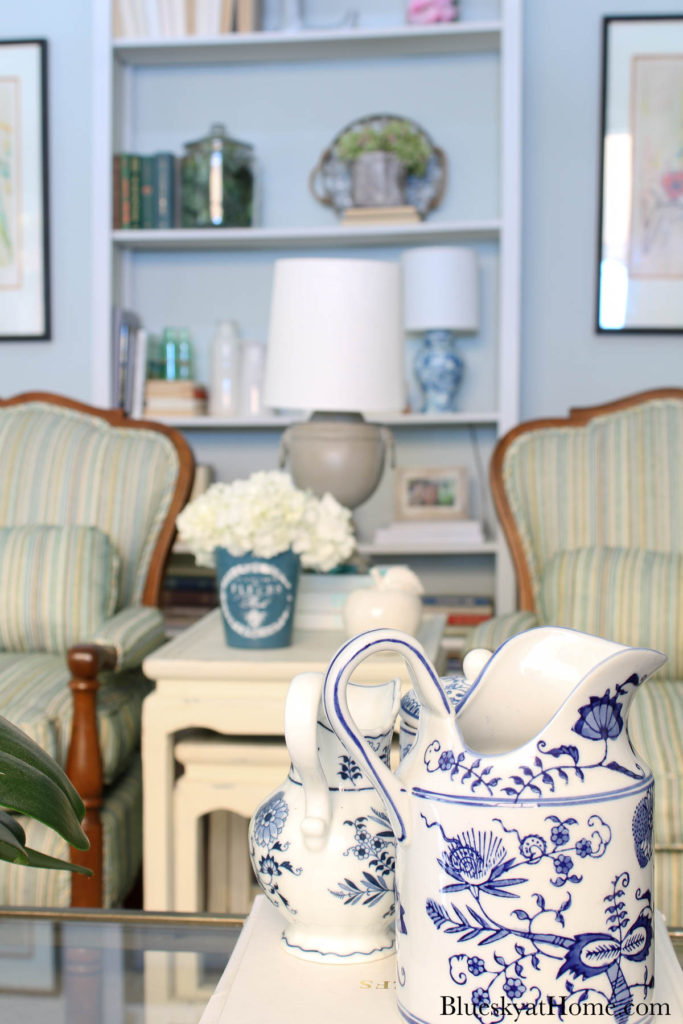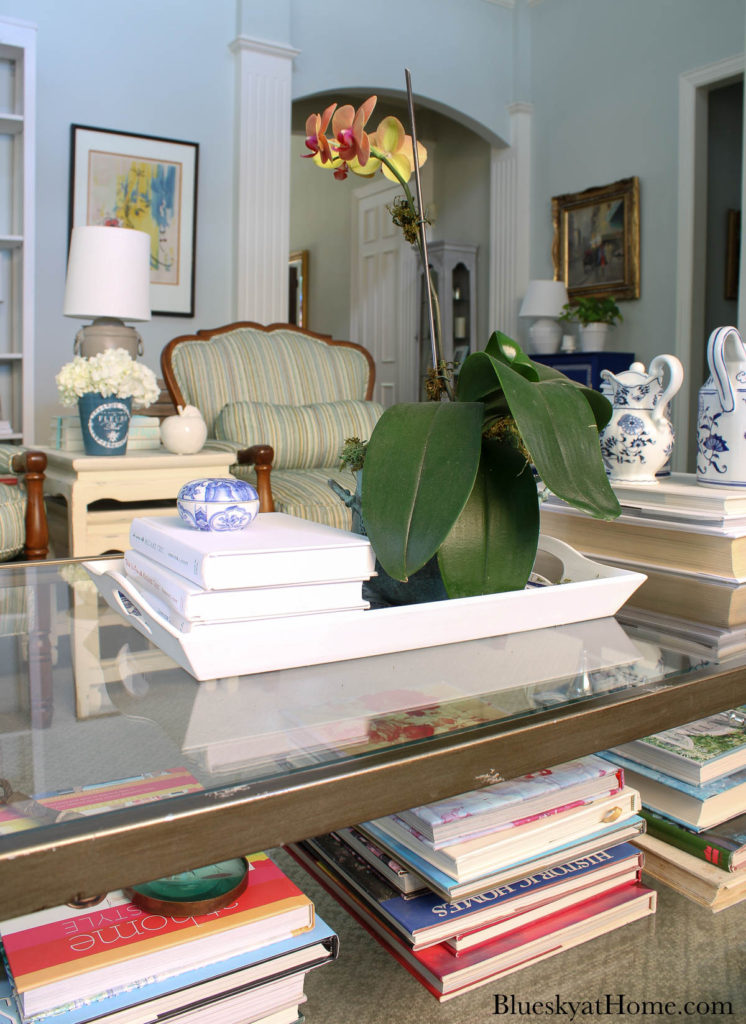 I hope that I've shown you how easy it is to change the color of a ceramic or glass container by painting them with ceramic paint. Here's some other ways that I've used ceramic paint for stencil projects:
Ready for some more awesome craft projects? Next on the list is Cecilia at My Thrift Store Addiction.
First, please PIN this project to your Pinterest ideas for future reference. Thank you in advance.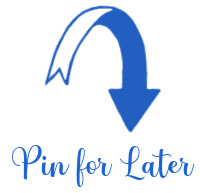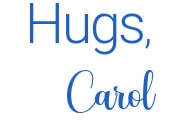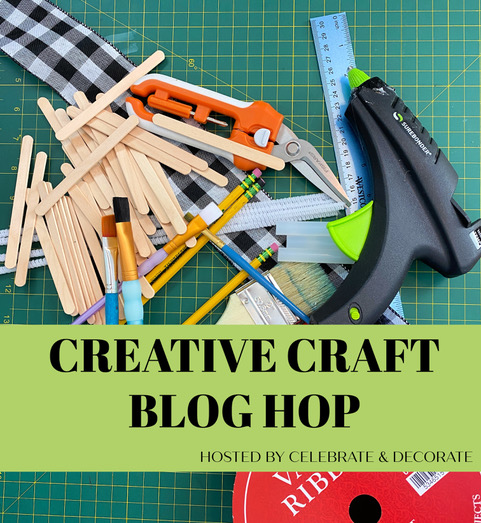 How to Make a Patriotic Door Wreath from Dollar Tree
A Simple Outdoor Lantern Change
How I Made a Very Starry Patriotic Wreath
How to Paint a Flower Pot with Ceramic Paint