15 Proven Holiday Entertaining Shortcuts
Holiday entertaining can be so fun, but also very stressful. This is especially true if you are hosting a holiday party. Do you wish that you could find some cooking shortcuts for holiday preparation? I have 15 proven holiday entertaining shortcuts.
The first thing to remember is that you don't have to make everything yourself. Cut yourself a break! You don't have to make everything from scratch.
For years, I always wanted to make everything from scratch when Sweet Shark and I entertained. After all, as a culinary school honor graduate and cooking instructor, I had a reputation to maintain!
Sweet Shark begged me not to make everything from scratch. A few years ago, I finally consented to use a few store-bought items. I immediately felt less stressed.
Since then, I've continued to use more and more store-bought items in our party menus. I knew how to enhance them or dress them up to look like homemade and taste like homemade.
And, you know what? Our friends still loved the food. I was less stressed, Sweet Shark was happy because I was less stressed and our guests were still happy.
With the holidays about to begin, I want to share with you some of my favorite proven shortcuts to use for holiday entertaining.
Welcome to 10 Fabulous Finds at Bluesky Browsing #113.
In case you are new to Bluesky at Home, what fabulous finds do I share at Bluesky Browsing?
ideas to help you in your home decor efforts
fun holiday decoration ideas
ideas for better organization and efficiency
a yummy recipe or cocktail
fun DIY projects
the latest trends in home decor
a quirky new find or two
Focusing on finding new projects, resources, tips, new ideas, and inspiration for you is my main task. I'm constantly discovering fabulous finds to inspire us. My goal is to help you find ideas for your home decor, your crafting, your home organization, and anything about home.
When it comes to deciding to host a holiday party, there are many things you can do to make your life much easier. The mantra for a simple, yet perfect, holiday party, is to think ahead and plan ahead.
As the host, you should be mingling and interacting with your guests as much as possible. They don't want to see you stuck in the kitchen or frazzled with kitchen chores.
​How to Lighten the Load of the Hostess
Whether you are hosting a Thanksgiving or a Christmas party, these steps will help get you off to a great start.
You've decided on what kind of party you are having – either a cocktail party, a buffet or a sit-down dinner. You've sent out invitations to your guest list. Paperless Post is my go-to resource for customizing invitations and keeping track of who is coming or not.
TIP: The holiday season is the busiest time of year for entertaining, so send your invitations out as early as possible.
Now what?
Every party needs flowers. Rather than spending time buying and arranging flowers, use the floral department at your local grocery store to make a floral arrangement in one of your own containers that fits the color scheme and theme of your event. Arrange to pick it up on the day you do your last grocery store buying.
If you are going to hire professional help (bartender, servers), do it as soon as possible. Good help will get booked early.
Write out your menu in detail, based on the type of party and the number of people you expect.
NOTE: I love cocktail parties, but they are the most labor-intensive as far as food preparation.
4. Gather your recipes and make a grocery list. I like to organize my lists by frozen, dairy, produce, pantry, etc.
TIP: Although I don't recommend including a new recipe in a party menu, if you are using a new recipe, I highly recommend testing it before the party. You need to make sure it's good, the preparation time, and the best way to serve it.
5. Purchase any food items that can be bought and stored in the freezer or pantry.
6. Get out all your serving pieces – utensils, plates, napkins, barware, and glasses- that you will need for the party. Wash any that need cleaning. Set them aside and cover them with a large towel or sheet to keep them clean and dust-free until party time.
7. If you need to purchase any additional serving pieces, do it now to get exactly what you want at a good price.
8. Set your dinner table if your event is a sit-down dinner or buffet.
TIP: Decide ahead if you are going to accept guests' offer to bring something to share. I think it's best to either host a pot-luck so everyone brings something or not have guests bring anything. Those who don't offer may feel "funny" when they see other guests bringing items.
Food Preparation Party Shortcuts
Now let's talk about those cooking/baking shortcuts that will help your holiday party be a much more enjoyable experience.
Short of catering the entire party (a wonderful idea if you can afford it!), using store-bought items in thoughtful and constructive ways will greatly enhance the fun factor for you and your guests. The purpose of the party is for everyone to have a good time.
These shortcuts and specific food items are proven ones and will help you so much in your party planning and food preparation. They just might save your mental health at holiday time!
How to Have a Stress-free Holiday Party: 15 Proven Holiday Entertaining Shortcuts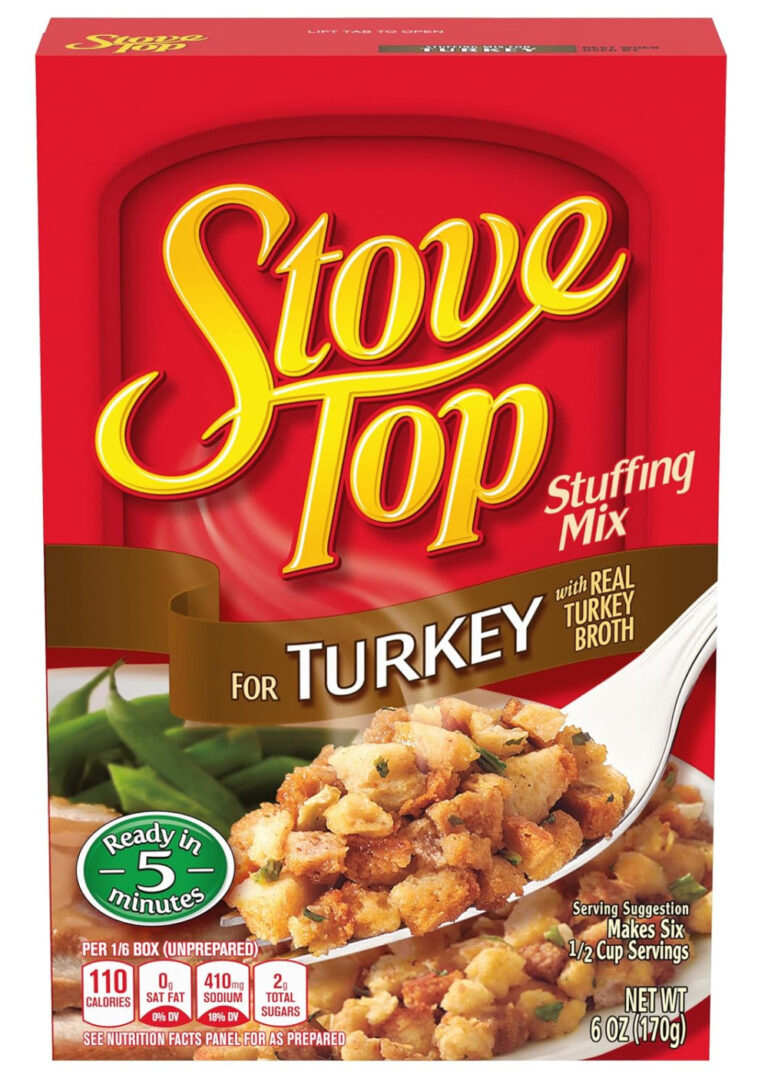 Shortcut for Dressing/Stuffing
If homemade dressing/stuffing is on your Thanksgiving menu (of course, it would be!), making cornbread and toasting bread can be very time-consuming. Start with a stuffing mix to shorten the labor.
TIP: Add sautéd celery and onion to add a homemade taste and look. Add some fresh herbs like sage, parsley or thyme. Taste for salt.
Stove Top* is America's Test Kitchen (Cook's Illustrated) top stuffing mix.
Best Pie Crust Shortcut
Pies are a standard on Thanksgiving tables. Shorten your prep time by using Pillsbury Pie Crusts*. I don't mind making homemade pie crusts but when rushed or for a party, I have no problem using pre-made pie crusts. Pillsbury is always my first choice. America's Test Kitchen agrees.
TIP: Use one of the pie crusts to make a lattice top for a real homemade look.
Canned Whole Berry Cranberry Sauce

As a kid, my brother and I loved the jelled cranberry sauce out of a can. Then I grew up and learned how to make whole berry sauce (actually, it's more like a relish) like my mom did. That's what my kids grew up on and insist on. When America's Test Kitchen endorsed Ocean Spray Whole Berry Cranberry Sauce*, I thought why not?
TIP: Add a cinnamon stick and simmer for a few minutes for an authentic look and taste. Add grated orange before serving. I hope my kids don't notice!
Graham Cracker Pie Crust
If a graham cracker crust is called for in your recipe, skip crushing the graham crackers and mixing them with butter. I love the Keebler Graham Cracker Crusts* for cheesecakes and ice box pies.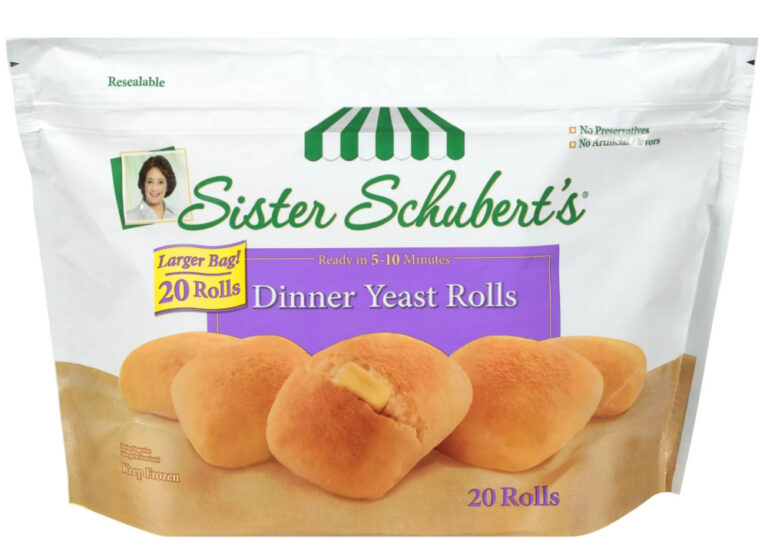 Dinner Rolls
I'll admit that I'm not a dinner roll maker, although I'm pretty good at it. I'd rather spend my time with guests. This Sister Schubert's Dinner Rolls* has always been my favorite. They are great with some salted butter.
TIP: Place your dinner rolls in the freezer until the day of your party. Baked goods freeze beautifully. These can also be used for mini-sandwiches. Slice them in half and let your guests fill with thinly sliced roast beef, pork tenderloin, or baked ham.
Flaky Biscuits
If flaky biscuits are more your style for brunch or at dinner, then this brand should be your choice.
America's Test Kitchen's winner: "Immaculate Organic Flaky Biscuits(from a can!) beat the competition earning the coveted "highly recommended" status—impressive for a convenience product. They were deliciously buttery and had distinct layers we could pull apart one by one (without the work!)."
I can't wait to try these. They would make great sandwiches for baked ham with a little chutney.
Voted Best Chicken Stock
I love making homemade chicken or turkey stock and freezing it. But that process takes hours which you may not have. I always keep cartons of chicken and beef stock in the pantry for sauces and braising. I was definitely surprised when the winner of America's Test Kitchen's best stock was this brand, Good & Gather* from Target. I love that it's made from free-range chicken, is organic, and has no salt. And it's very inexpensive.
Best White Cake Mix

Homemade cake is a time-honored tradition, but sometimes it's just not feasible to make a cake from scratch. Boxed cake mixes have come a long way in improving the taste (no cardboard) and moistness.
My favorite has always been Duncan Hines Cake. Cake layers can be baked, wrapped up, and frozen. They are a lot easier to handle and frost when they are cold and firm.
TIP: Bake the entire cake batter in a rectangular baking pan lined with foil. (You may need to adjust your baking time.) After cooling, remove from pan – the foil makes this easy. Wrap in plastic wrap and foil and place in the freezer. When ready to serve, remove from freezer and allow to set for 10-15 minutes. Using a serrated bread knife, cut into small squares of 2 inches. Frost the mini-cakes to look like petit fours. Makes an easy dessert for cocktail parties. One of my favorite tricks.
Phyllo Cups for Appetizers and Desserts
Phyllo shells are a hostess' best friend. Fill them with either savory or sweet fillings to wow your company. During holiday season, I keep several boxes on hand – they go fast at the grocery store.
Take them out of the freezer and fill with with a variety of both appetizer and dessert fillings. They are so impressive on a platter and easy for guests to take a bite of delicious fillings.
Gingerbread Cookie Dough
Roll out the cookie dough. Then use cookie cutters to make gingerbread cookies. Decorate the baked gingerbread cookie dough with sprinkles or royal icing.
TIP: Bake ahead and let the kids decorate them while you visit with the adults.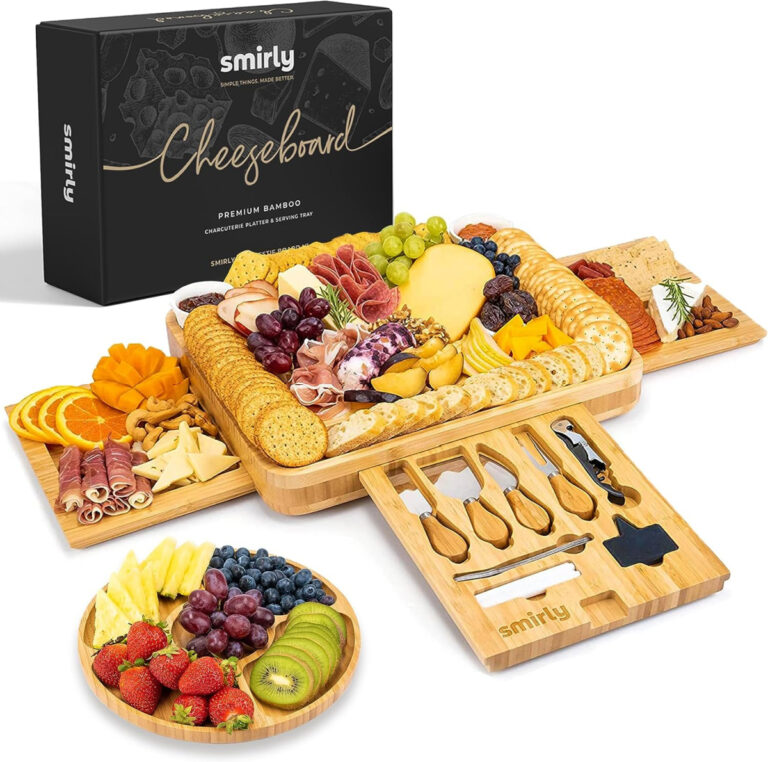 Buy Cut-Up Fruit, Cheese and Vegetables for a Charcuterie Board
Everyone loves a charcuterie board. Buy fruit and cheese that has already been washed, cut, sliced, or cubed. Purchase packages of sliced mushrooms, broccoli, carrots, and other veggies. Add sliced prosciutto, ham or turkey for a meal in itself.
I love this charcuterie board set. It has everything you need. It's also a great gift item for those who love to entertain.
Grocery Store Brownies and Bar Desserts
Buy premade baked brownies and lemon bars. Place them in the freezer to chill. Then slice them into squares. Dress up the brownies with a little whipped cream (use a piping bag and piping tip) and sprinkles.
Garnish the lemon bars with a mint leaf and the brownies with a sugared raspberry. Talk about impressive.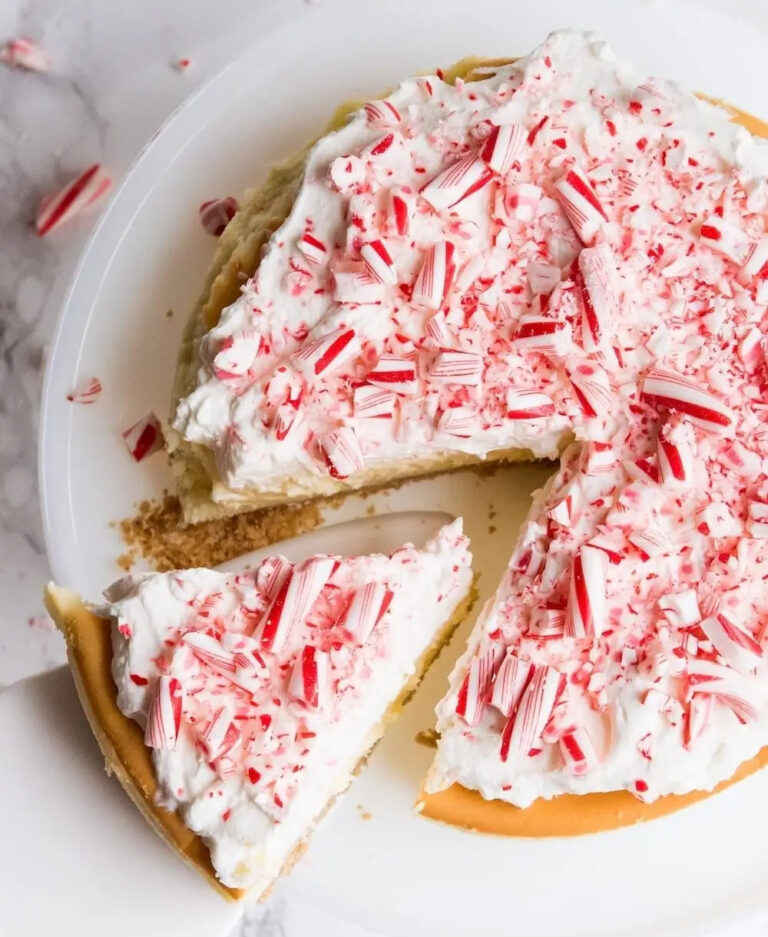 Turn a Plain Cheesecake into a Holiday Specialty
Buy a plain grocery store cheesecake. Dress it up with whipped cream (heavy cream, powdered sugar, and vanilla extract). Decorate the top by crushing a few candy canes in a plastic bag, then sprinkle the smashed pieces on top of the cream.
TIPS: Drizzle warmed chocolate sauce or spoon over canned cherry pie filling (one of my favorites).
Let me know what you think of these ideas for Holiday entertaining shortcuts. Do you have other ways to make holiday entertaining less stressful and time-consuming?
my Favorite
Christmas Home Decor Posts
Want more Christmas ideas? Check out these Pinterest Boards:
I'd love to know what subjects you are most curious about. Let me know in the comments and I'll search browse for them. Be sure to PIN to keep these ideas handy.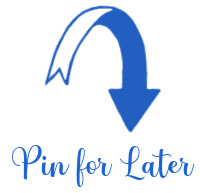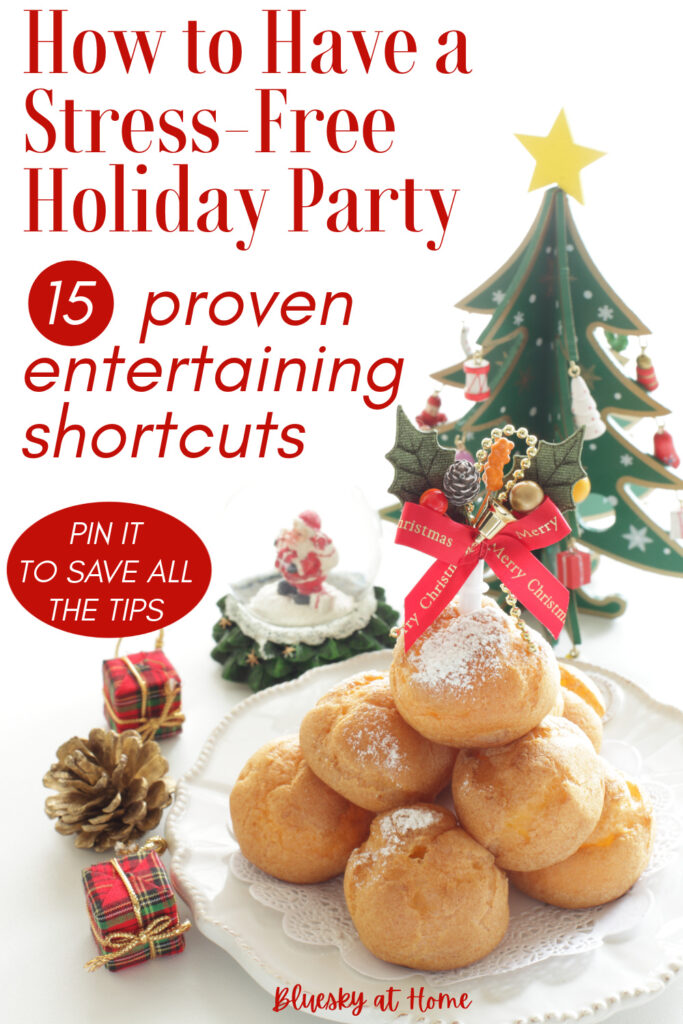 Between writing posts, listening to podcasts, reading, doing various blogging tasks, and walking Nola, I'll be browsing away.