10 Beautiful Ideas for Christmas Home Decor
Are you already searching for Christmas decorating ideas. Then, you'll love the 10 beautiful ideas for Christmas home decor that I found. Welcome to 10 Fabulous Finds at Bluesky Browsing #47.
Today is the final day of Christmas in July. This is Day 6 ~ that's so many Christmas ideas that they may not all fit in Santa's bag.
I've never published 6 posts in one week. I've been busier than Santa's elves. It's been fun sharing all these Christmas ideas with you.
Think of 10 Fabulous Finds as a home decor/DIY/Craft/recipe Readers' Digest.
In case you are new to Bluesky at Home, what fabulous finds do I share at Bluesky Browsing?
ideas to help you in your home decor efforts
ideas for better organization and efficiency.
a yummy recipe or cocktail
fun DIY projects
the latest trends in home decor
a quirky new find or two
Focusing on finding new projects, resources, tips, new ideas, and inspiration for you is my main task. I'm constantly discovering fabulous finds to inspire us. My goal is to help you find ideas for your home decor, your crafting, your home organization, and anything about home.
This post contains affiliate links to products and resources you may love to have. If you should order anything from this site, I may be compensated, but you don't pay a penny more.
Are you a new or intermediate blogger? Every week I share valuable blogging resources and tips. If you would like to receive The Blogger Bulletin, please join the Blogger Bulletin. It's just once a week and is a quick read.
ON THE HOME FRONT
I've been in Atlanta since Wednesday. Since Thursday, I've been having fun at Haven Conference visiting with blogger friends, old and new. Attending classes and having a grand time. I'll share more about that next week.
This week on the blog was about Christmas in July. Here are all the goodies I shared: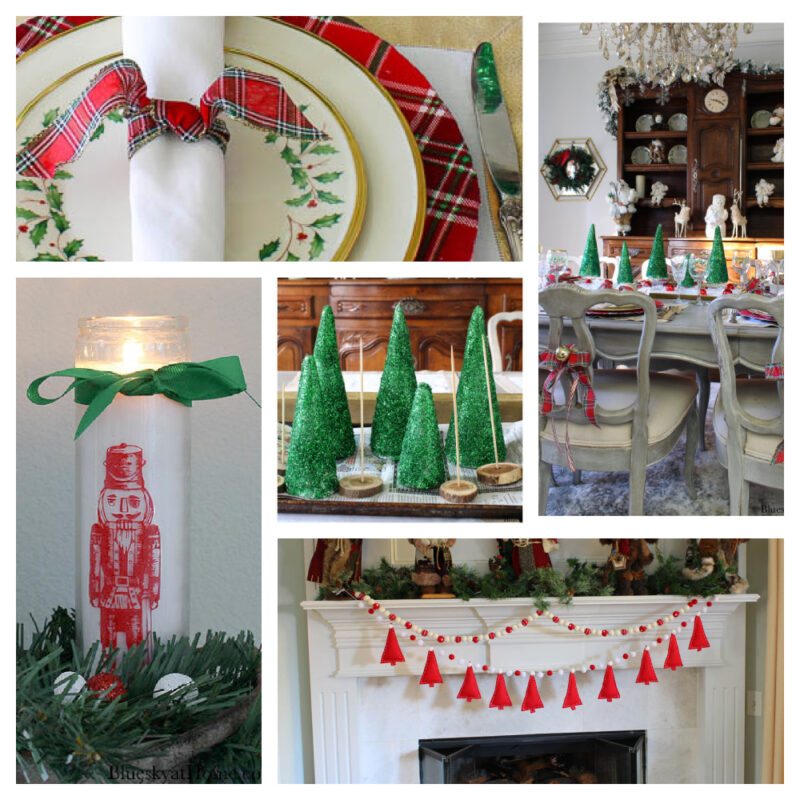 Beautiful Christmas Home Decor: 10 Fabulous Finds
Here we go with Bluesky Browsing #47.
It never is too early to plan for a big holiday like Christmas. We decorate our homes for Christmas more than any other. It helps to have a lot of ideas to choose from. It also helps to plan months ahead.
Waiting until December to think about how we are going to decorate our homes for Christmas is not the best plan. We will be more stressed. Decorations we want may be sold out or not available.
Spending some time right now will save us from stressed days in a few months. That's why I decided to do some searching for fabulous Christmas home decor.
To find these 10 Fabulous Christmas home Tours for you, I searched through Pinterest. I probably looked at 30 ~ 40 posts and honed in on these 10. They are all different and offer a variety of styles and ideas for Christmas home decor.
Awesome Finds for the Home
I love simple Christmas decorations as well as traditional designs. This home tour from Chrisy at Chrissy Marie Blog combines simple greenery with lovely details and patterns.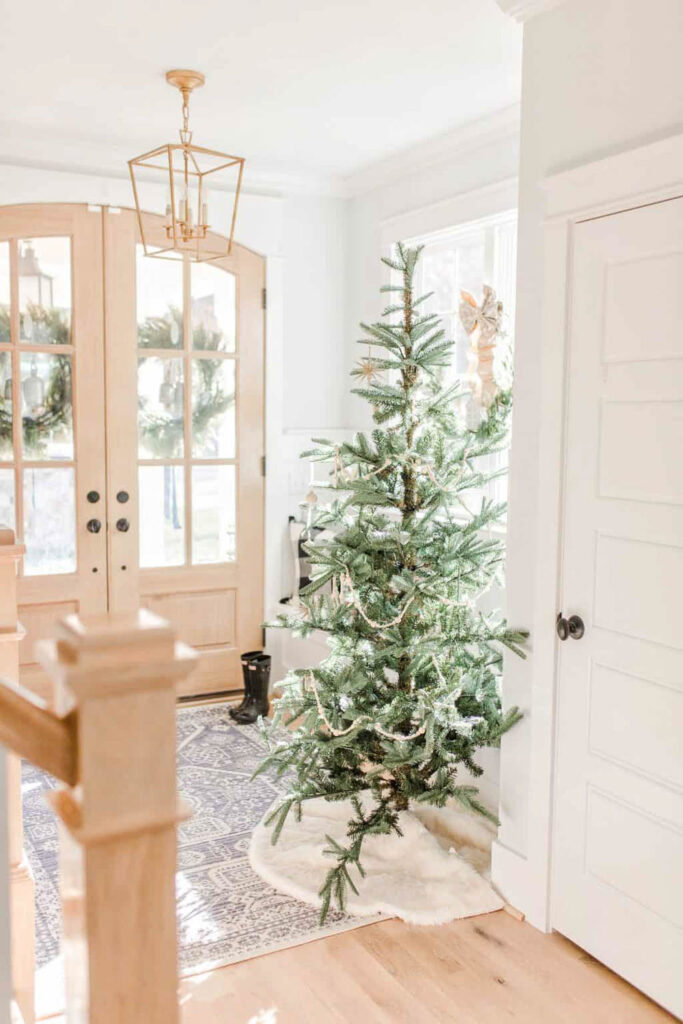 2. In most 2~story homes, your staircase is in the entry. Nothing is more conducive for Christmas decorating that the banister. Let Kelly of Blue Gray Gal show you some tricks and tips for creating a stunning Christmas staircase.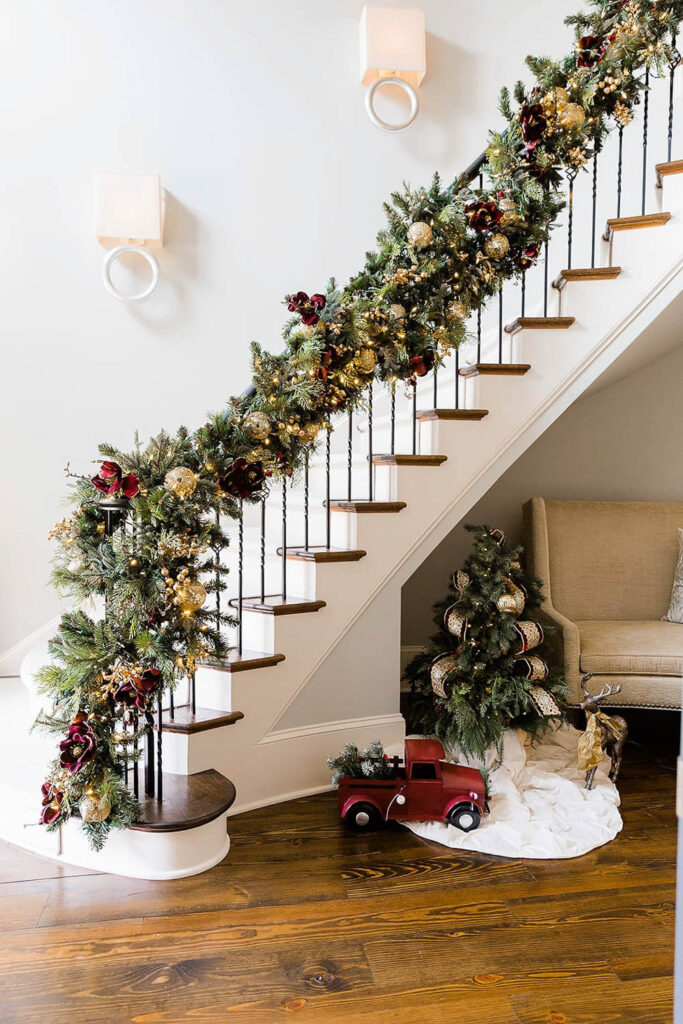 3. Do Christmas trees always have to be huge? No, and Kayla of Live Oak Nest shares how to make and decorate some of the prettiest little mini Christmas trees.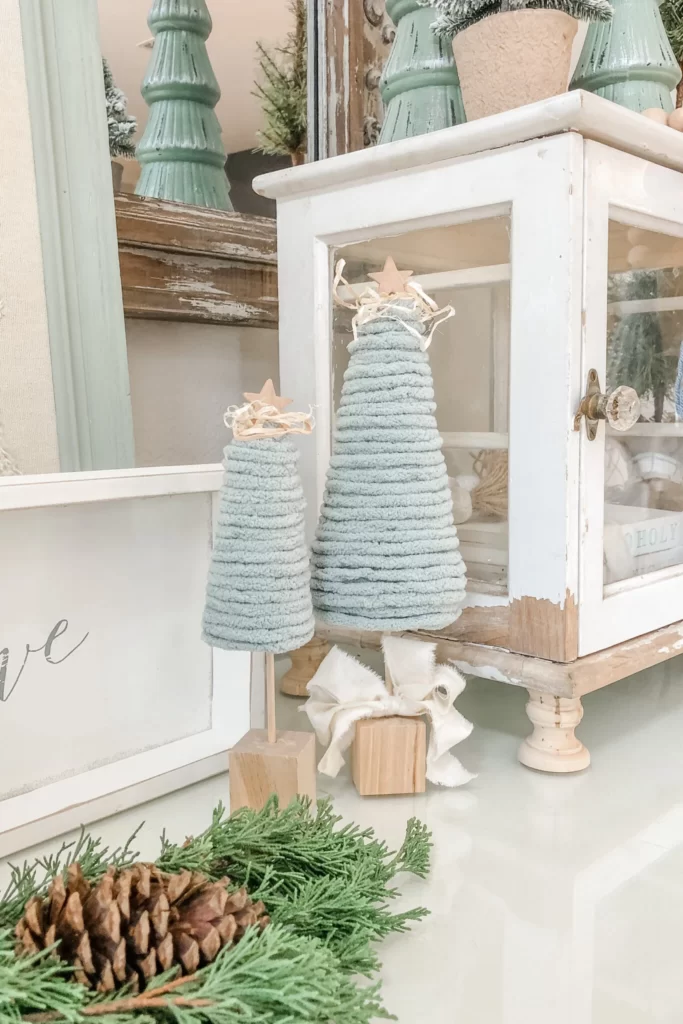 4. I love pink and when I saw this pink~theme Christmas decor from Janine of Happy Happy Nester, I swooned. From the beautiful flower arrangements to the gorgeous outdoor Christmas table at night, this home decor will have you wishing that Christmas was around the corner.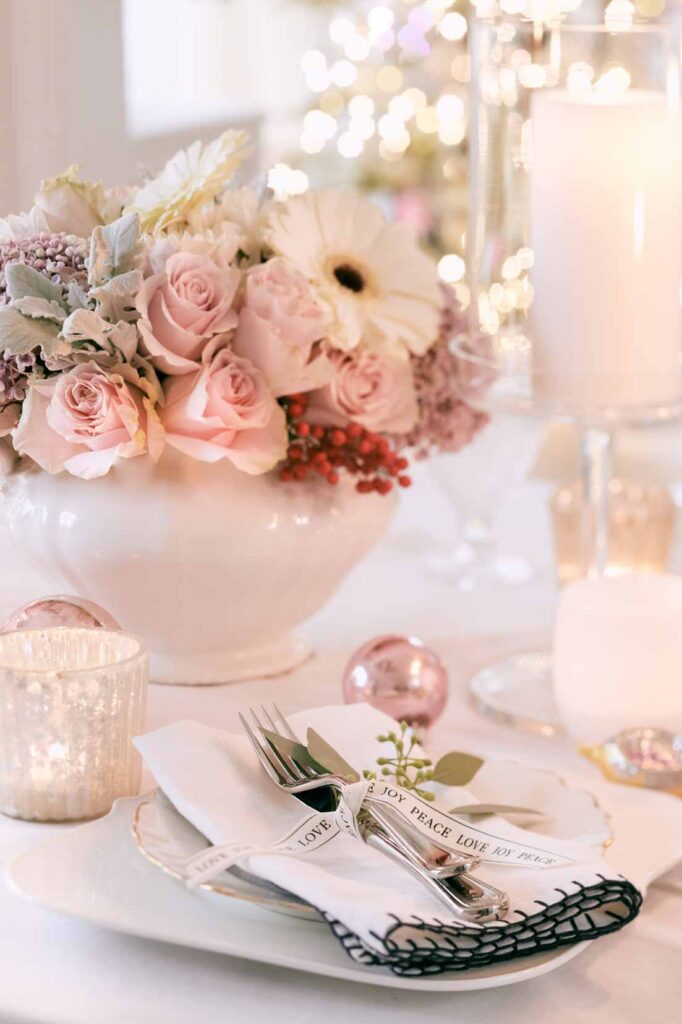 5. Christmas home decor can be beautiful with just a touch of color. White, silver and pops of green can be soothing and calm. If that is a color palette you love, then see the farmhouse style that Jenn of Clean and Scentsible created.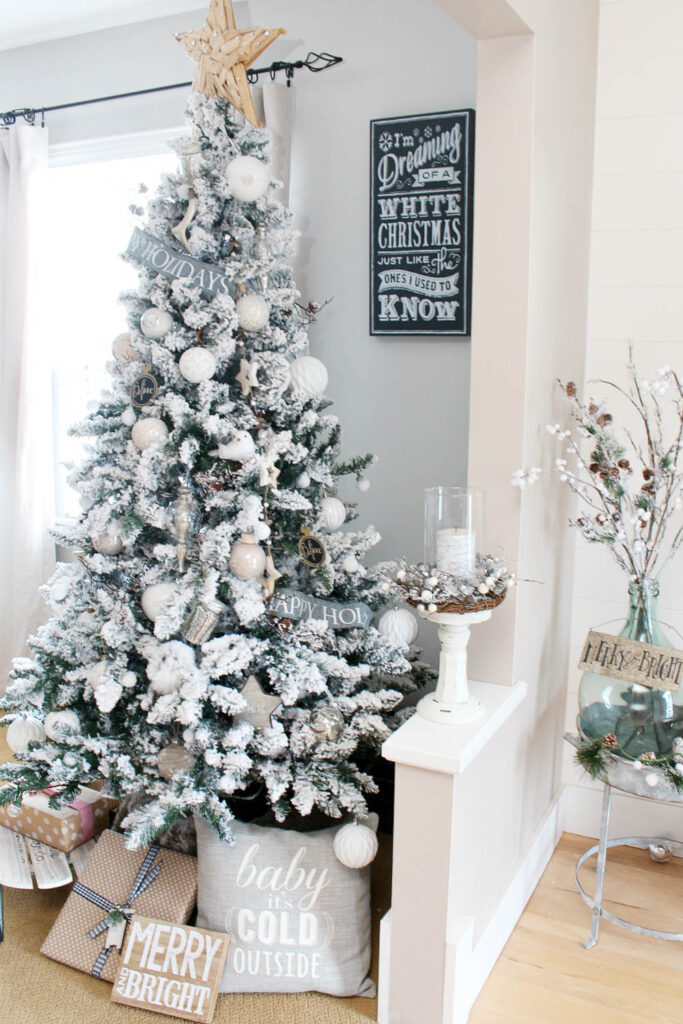 6. How would you like an interior designer to come in and decorate your home for Christmas? That's what Kim of The TomKat Studio did for a client. The result is a traditional and colorful theme you will love.
7. Warm and cozy is a description that we often use at Christmas time ~ the feeling that we want to evoke in our Christmas home decor. That's the style that Karen of Sanctuary Home Decor created. You will want to snuggle up in front of the fire.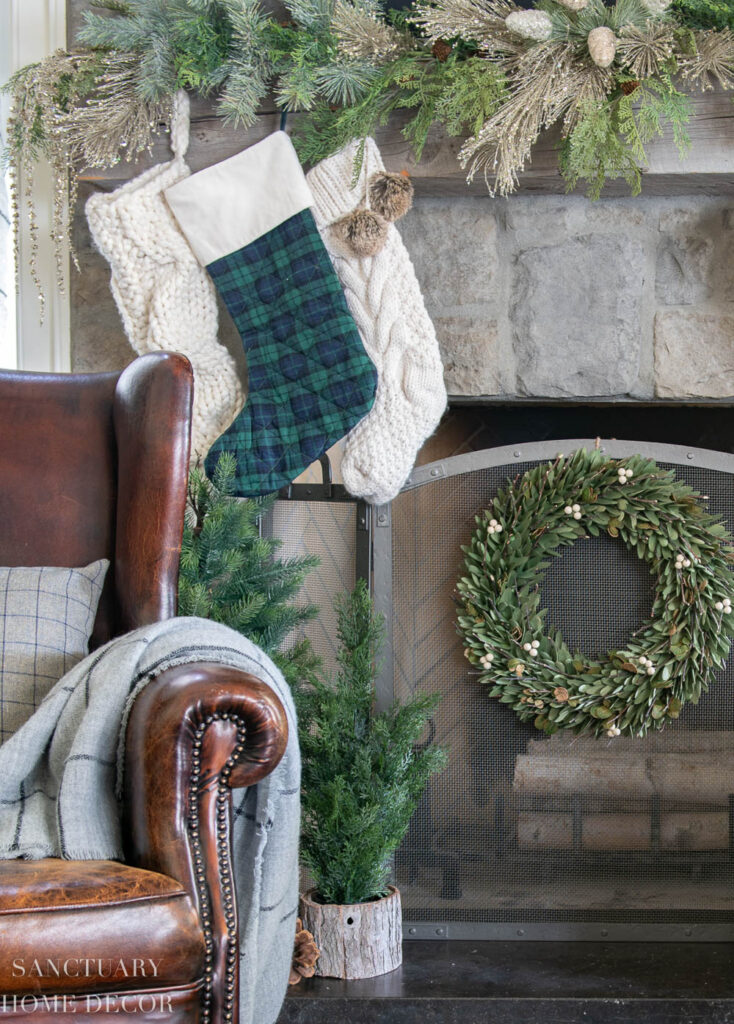 8. Want to create a Christmas scene reminiscent of Santa's workshop? That's what Randi of Randi Garrett Design did in her kitchen and dining area. It's full of whimsy and playfulness that any elf would love.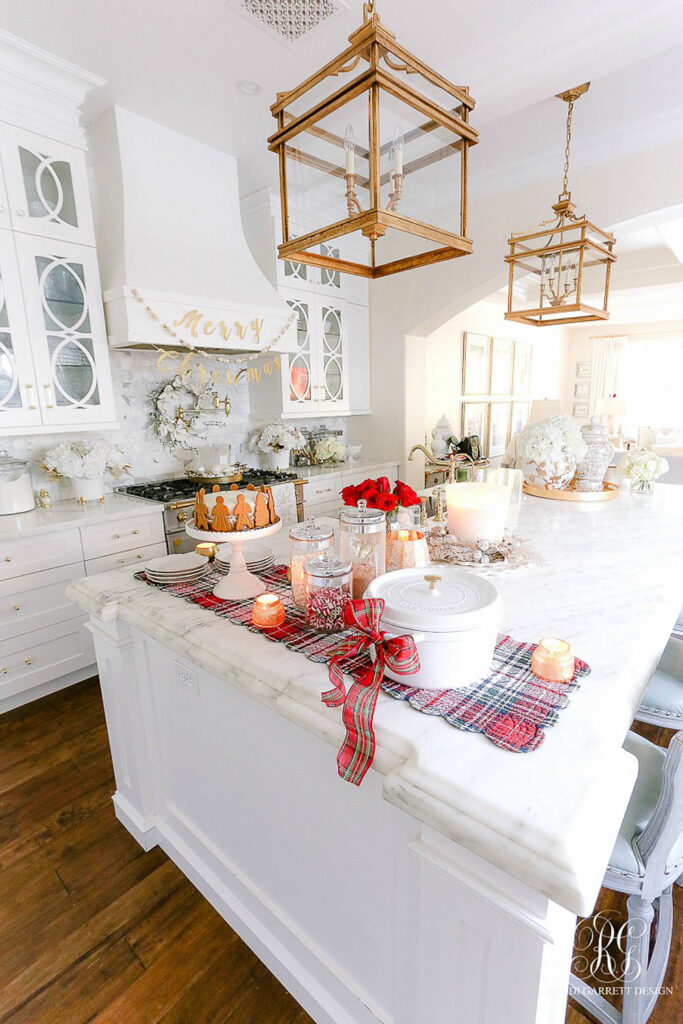 9. This Christmas setting with lots of white and green is one you will want to snuggle into. Michaela of Michaela Diane Designs shows us how to use snowy touches in our Christmas decor.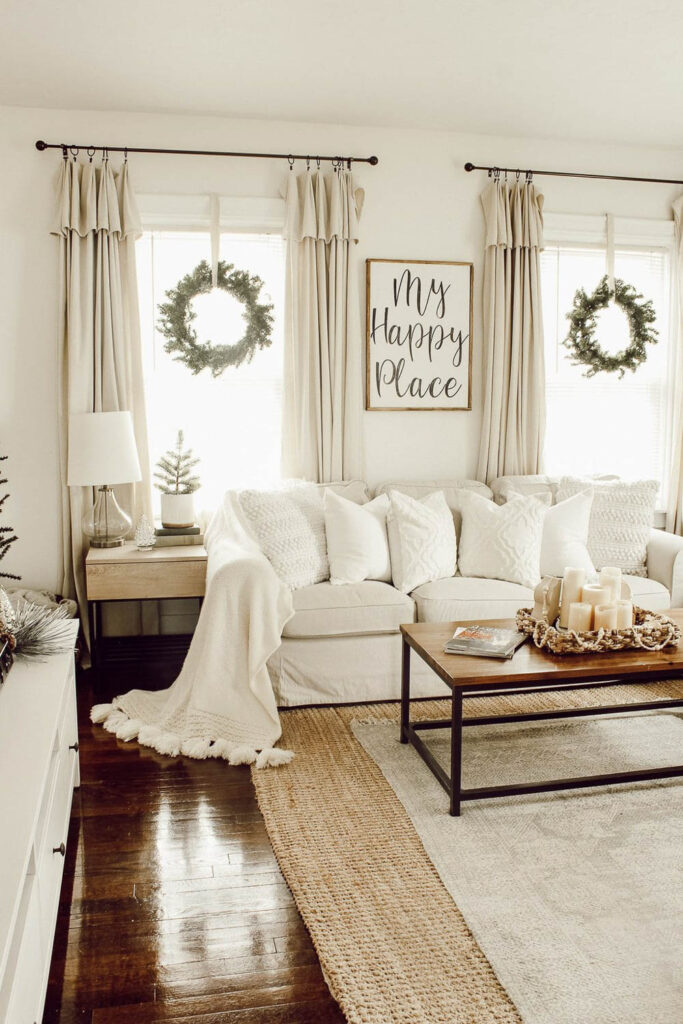 10. Let's end these Christmas home tours at the front door. Jennifer of Dimples and Tangles shares her stunning front door area all decked out for the holidays. It's colorful and welcoming.
I had to share just a couple of my previous Christmas home decor.
That wraps up this week's Bluesky Browsing #47. I hope that you enjoyed the Amazon Prime Day deals that I shared and found something you like for yourself.
I'd love to know what subjects you are most curious about. Let me know in the comments and I'll search browse for them. Be sure to PIN to keep these ideas handy.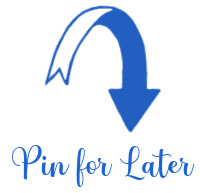 In between writing posts, listening to podcasts, reading, doing various blogging tasks, walking Nola, and playing tennis, I'll be browsing away.