10 Ideas for Decorating with Picture Frames
Picture frames are one of the best accessories you can use in your home. You can buy new frames or use old ones. Here are 10 ideas for decorating with picture frames in your home.
Have you ever seen a piece of art and noticed the frame more than the artwork? I've always read that a frame should not overpower a piece of art. A frame should compliment the art not overwhelm it. But frames can stand alone, too.
Frames can be found everywhere in all styles, sizes, and materials. I recently repurposed some old frames in a new way. That project started me thinking about other ways to use frames and how to decorate with frames in our homes.
I started searching for inspiration and the ideas I found for decorating with frames are the focus of this week's 10 Fabulous Finds.
Welcome to 10 Fabulous Finds at Bluesky Browsing #49.
Think of 10 Fabulous Finds as a home decor/DIY/Craft/recipe Readers' Digest.
In case you are new to Bluesky at Home, what fabulous finds do I share at Bluesky Browsing?
ideas to help you in your home decor efforts
ideas for better organization and efficiency.
a yummy recipe or cocktail
fun DIY projects
the latest trends in home decor
a quirky new find or two
Focusing on finding new projects, resources, tips, new ideas, and inspiration for you is my main task. I'm constantly discovering fabulous finds to inspire us. My goal is to help you find ideas for your home decor, your crafting, your home organization, and anything about home.
This post contains affiliate links to products and resources you may love to have. If you should order anything from this site, I may be compensated, but you don't pay a penny more.
Are you a new or intermediate blogger? Every week I share valuable blogging resources and tips. If you would like to receive The Blogger Bulletin, please join the Blogger Bulletin. It's just once a week and is a quick read.
ON THE HOME FRONT
I didn't mention it last week, but several bloggers (I don't know the exact number) who attended Haven came down with Covid. Even my roomie, Linda. The Sunday morning that Haven ended, I could tell my voice was raspy when I said goodbye to some blogger friends. I chalked it up to the above~level amount of talking in very loud rooms. Then I spend two days with my older daughter's family. My only discomfort was the growing sore throat. Covid didn't enter my mind. It wasn't until I received an email at the Atlanta airport informing attendees that several bloggers reported that they had tested positive that I became a little worried. As soon as we arrived home in Dallas, Sweet Shark gave me an at~home Covid test.
The result? I was negative! To be safe, I slept upstairs for the next week and stayed home (I had plenty of work to keep me busy.) To this day, I haven't had any of the usual Covid symptoms. Just what feels like a summer cold with congestion. The sore throat is gone. Sweet Shark has tested negative. I guess I dodged a bullet.
I started the Cricut course that I bought from Jennifer Maker. Jennifer is known as an expert in the Cricut universe. Although I've been using my Cricut sporadically for almost 6 years, I want to learn more tips and tricks and start using it again on a more regular basis. Look for more projects in the coming months.
It may be August, but fall decorating and projects are on the horizon. Starting next week, I'll be sharing Autumn in August projects. After August, it's officially holiday season.
This week on the blog was all about recipes: How to Make the Best Peach Ice Cream and How to Repurpose Old Picture Frames.
Decorating with Picture Frames in Your Home: 10 Fabulous Finds
Here we go with Bluesky Browsing #49.
These ideas using picture frames are a mix of DIY projects, suggestions, and examples of picture~frame decorating.
You also might enjoy How to Repurpose Old Picture Frames, the inspiration for this week's Fab Finds.
Here is another great resource I found for decorating with picture frames. Are you wondering where should you put picture frames in your house? The answer is anywhere!
Let's start with some beautiful ways to use art with frames. At first glance, this collection of vintage art may seem disjointed. The similarity of the frames is the unifying element.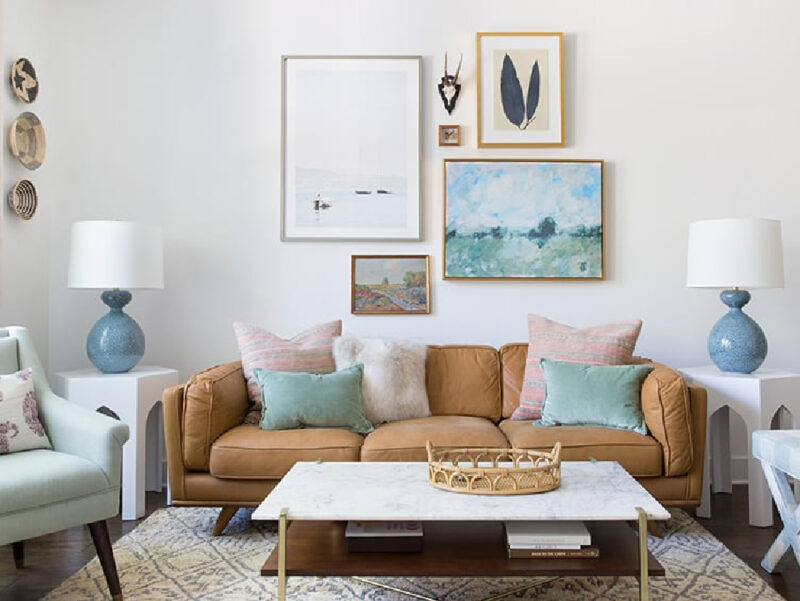 2. Here are some great inspiration images. It's often the arrangement that makes multiple pieces of artwork together. Look at all the different ways to configure picture frames, including this large staircase. It works because the frames are mostly larger and similar in finishes of gold and black.
3. Frames can be decorative items all by themselves. Here are several ways to use empty frames from Anderson + Grant.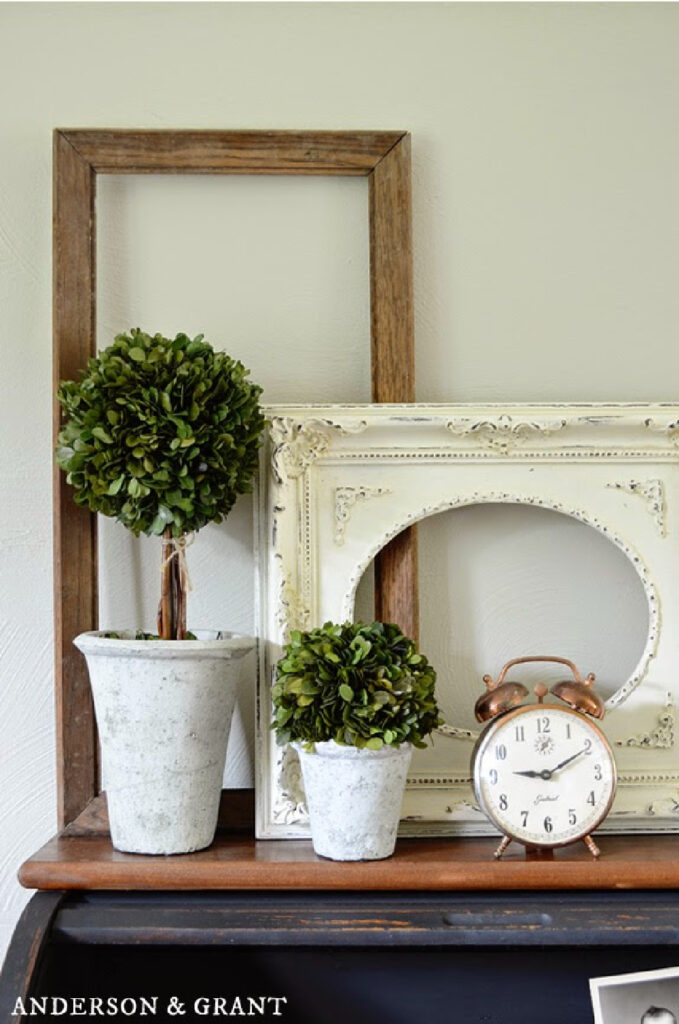 4. When is a flea market frame not a frame? When you transform it into something else ~ like a pretty tray. See this DIY project from Thirty & Chic.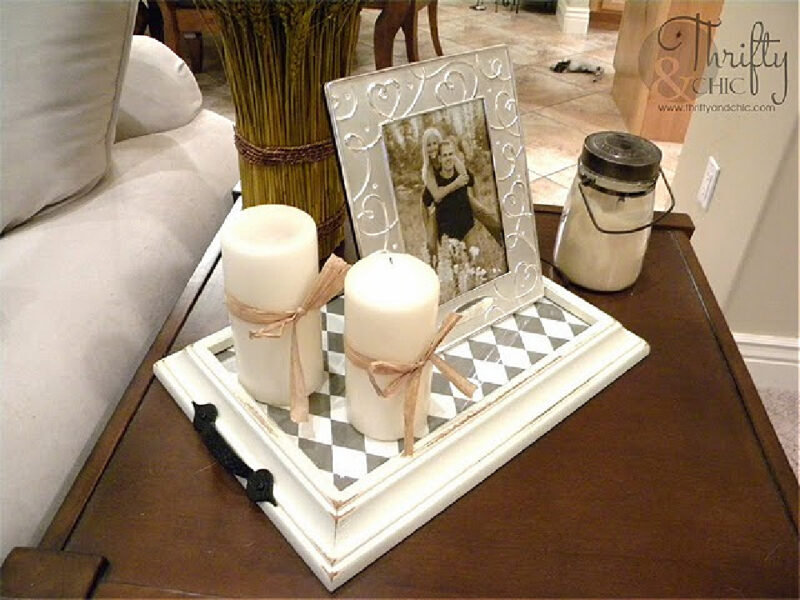 5. One simple empty frame can become something useful, like this office organizer from The Wishful Tinker.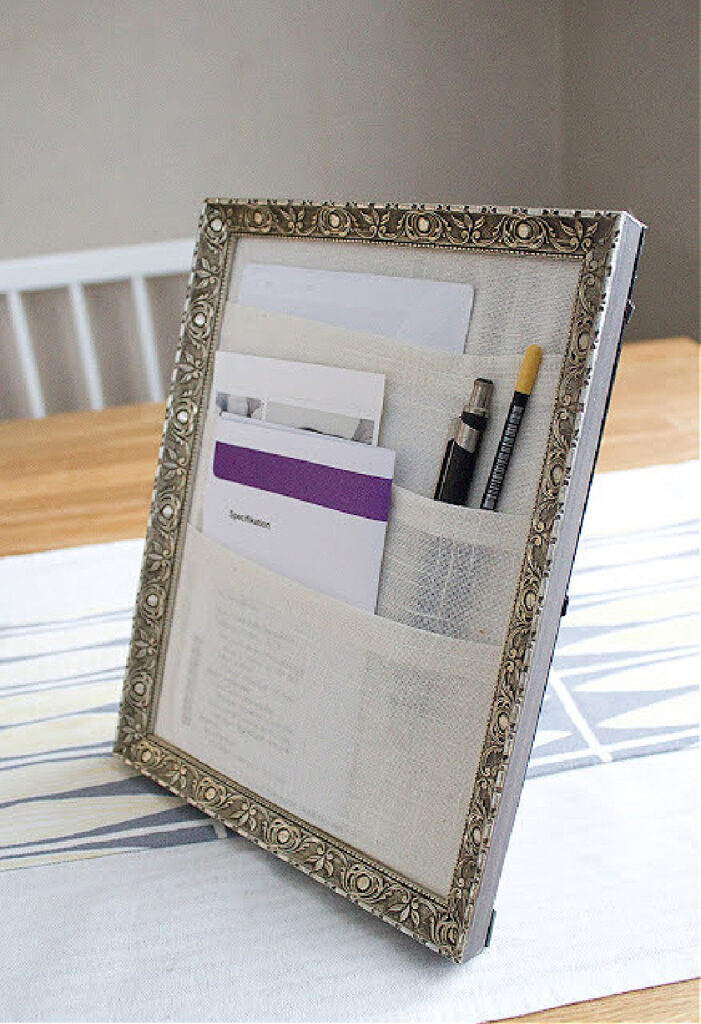 6. Flea markets are prime places to find old picture frames. Dabbling and Decorating uses flea market frames in several ways to create a beautiful arrangement. Another example of why you should never pass up a good vintage frame.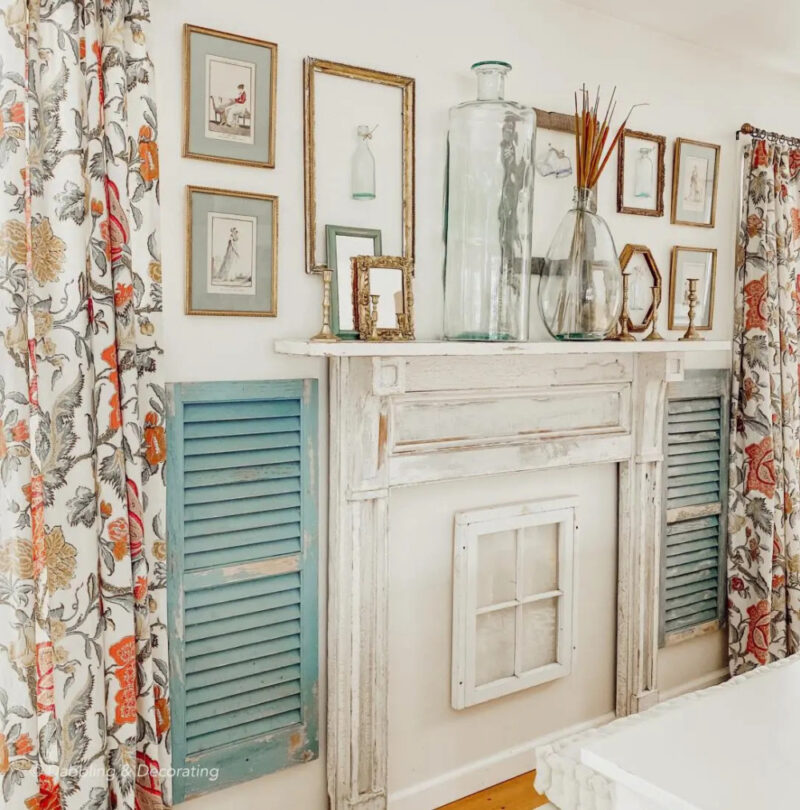 7. These repurposed old picture frames come to life again with the addition of a DIY mercury glass insert and gold leaf. (Years ago before my blogging days I bought two old picture frame shelves and added a piece of glass that I gave the mercury glass treatment; it's really easy.)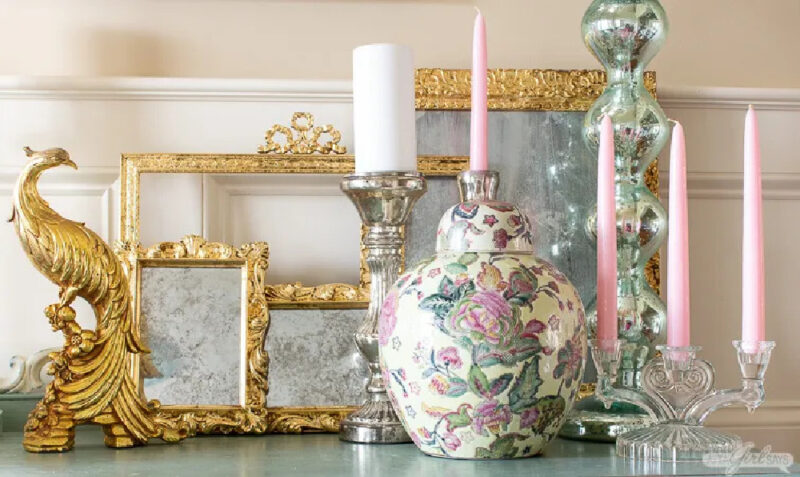 8. Art is very personal. If you love coastal design, then use simple frames painted in a soft grey. Fill them with shells and other coastal objects. You can use this same idea but customized to your style and likes.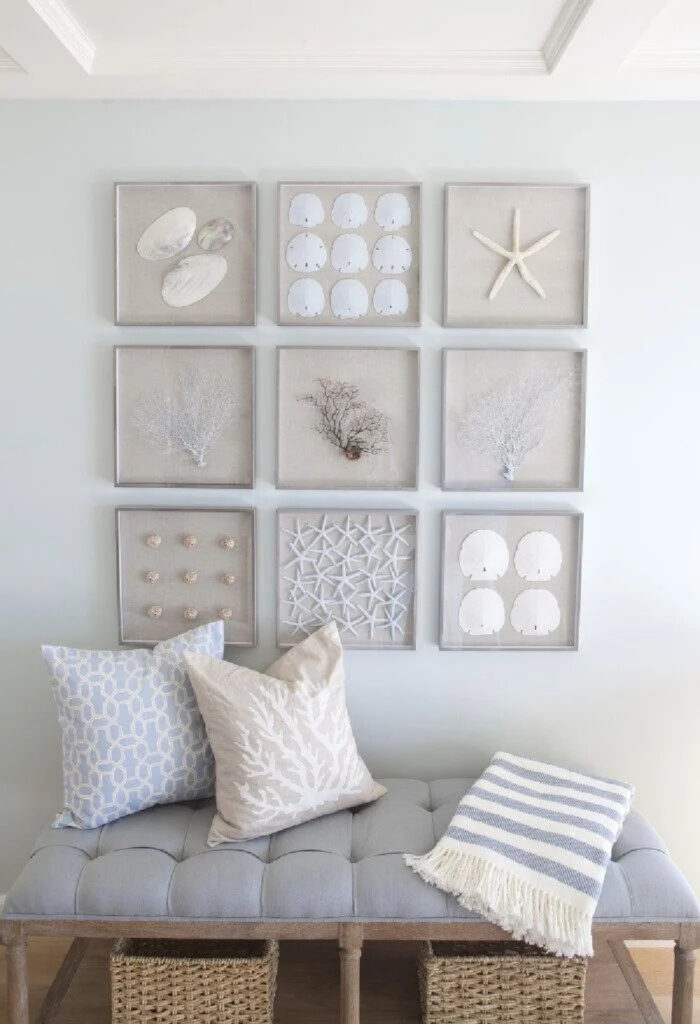 9. If farmhouse style is more your cup of tea, then use this combination of an old frame paired with shiplap, a sign, and a wreath to create that look. This idea was created by my friend Do of DoDodsonDesigns.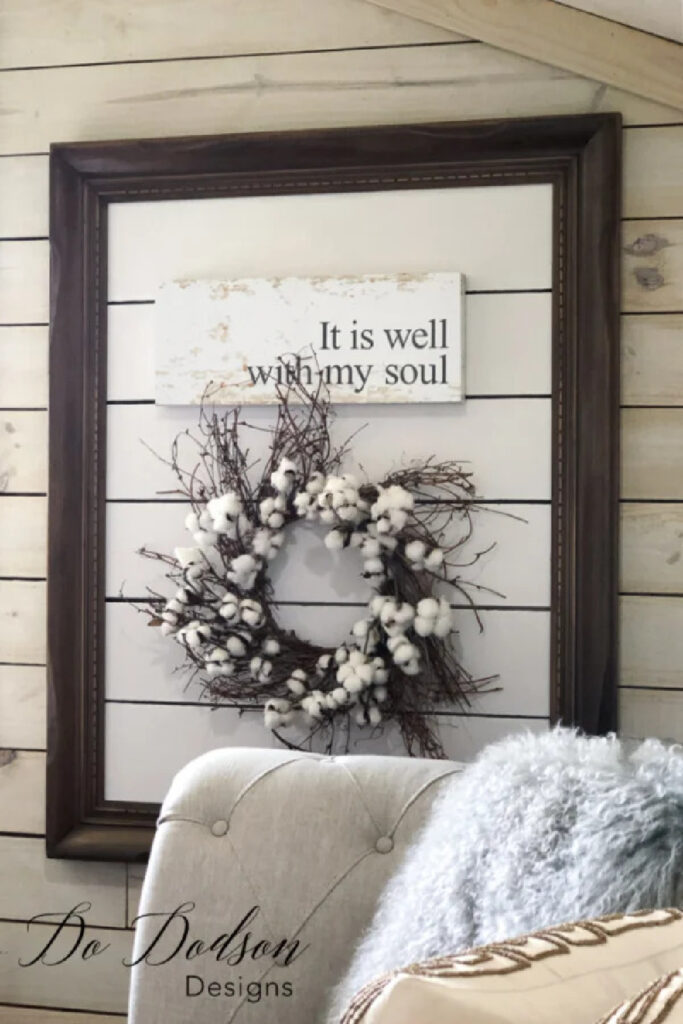 10. I couldn't resist sharing more ideas for using empty frames. Here is a gorgeous collection of ideas that will inspire you. You don't have to feel like every frame needs a piece of art to make it work.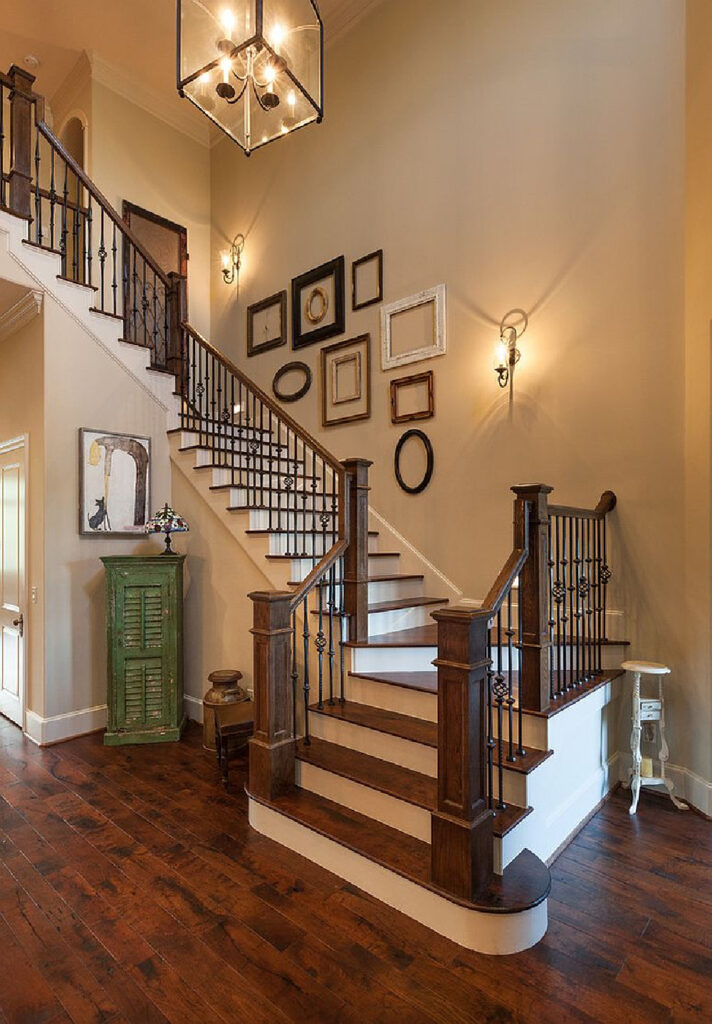 That wraps up this week's Bluesky Browsing #49. Let me know if these ideas for decorating with picture frames were helpful to you. I know I found several ideas I'd like to use in our home.
I'd love to know what subjects you are most curious about. Let me know in the comments and I'll search browse for them. Be sure to PIN to keep these ideas handy.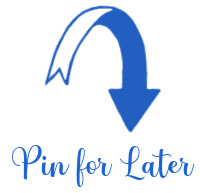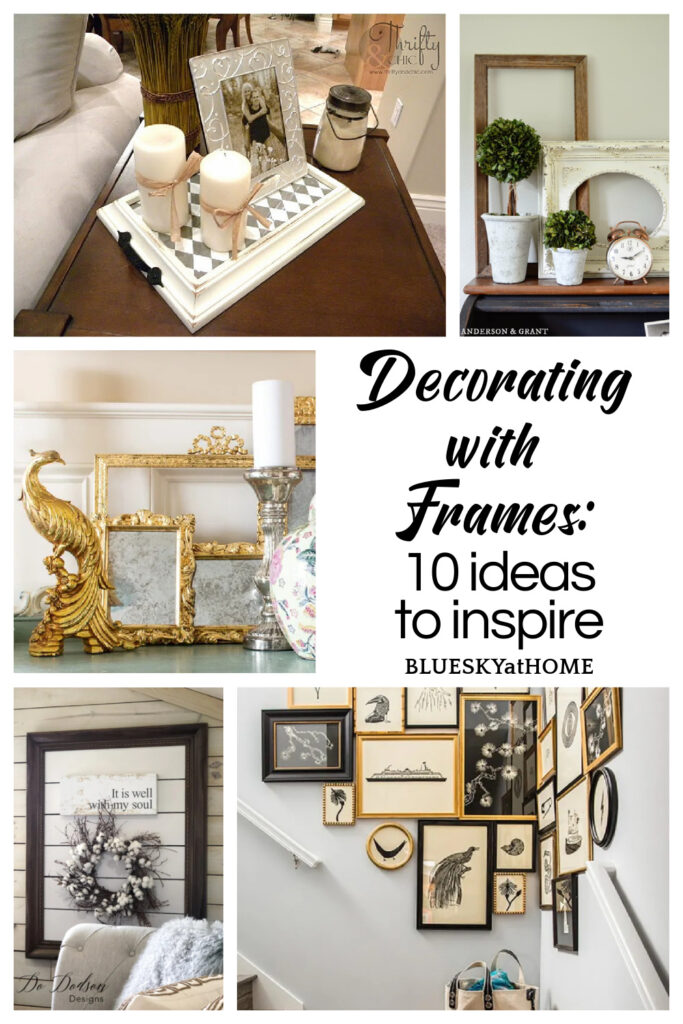 In between writing posts, listening to podcasts, reading, doing various blogging tasks, walking Nola, and playing tennis, I'll be browsing away.