17 Best Easter Recipes to Celebrate
Easter weekend is just two weeks away. Will you be hosting Easter brunch or lunch? Or maybe you will be going to a friend or family member's home and need a dish to take. I've gathered 17 best Easter recipes that you will love for this very special celebration.
I love finding, reading, and saving recipes. I have the cookbook collections and recipe binders to prove it. As a culinary school graduate and former cooking instructor, food, recipes, and party planning are my jam.
First, I think planning menus for entertaining, especially for significant events, is serious business. Like most of us, I have my favorite traditional ingredients and cooking methods.
Second, when I want to find a new twist on a favorite food, I start researching in my favorite cookbooks or one of my thousands of hardcopy recipes.
Third, when I want to see what other people have created in their kitchens, I go to Pinterest for ideas. That's where I found these 17 best Easter recipes.
You can trust that I have scoured Pinterest, read dozens of recipes for interesting new approaches, and looked closely at ingredients and well-written instructions. Sometimes great recipes just aren't clear or accurate. Those missed the cut.
Are you ready to get some delicious Easter recipes? From appetizers to desserts? Cocktails to veggies? It's never too early to plan an Easter dinner.
What are my Favorite Dishes for Easter?
What foods speak of Easter and spring to you? Here are the foods that evoke the most blessed of celebrations to me:
deviled eggs
ham
lamb
asparagus
peas and mint
roasted potatoes
light, fluffy rolls
a cocktail to toast
a beautiful cake
fun cupcakes
Let's jump in and see all the delicious Easter recipes that you should share with family and friends.
Spend a few hours this weekend reading through these yummy recipes. Decide on your menu. Make your grocery list. Get ready early so you can enjoy Holy Week, prepare the recipes, and enjoy hosting your Easter dinner.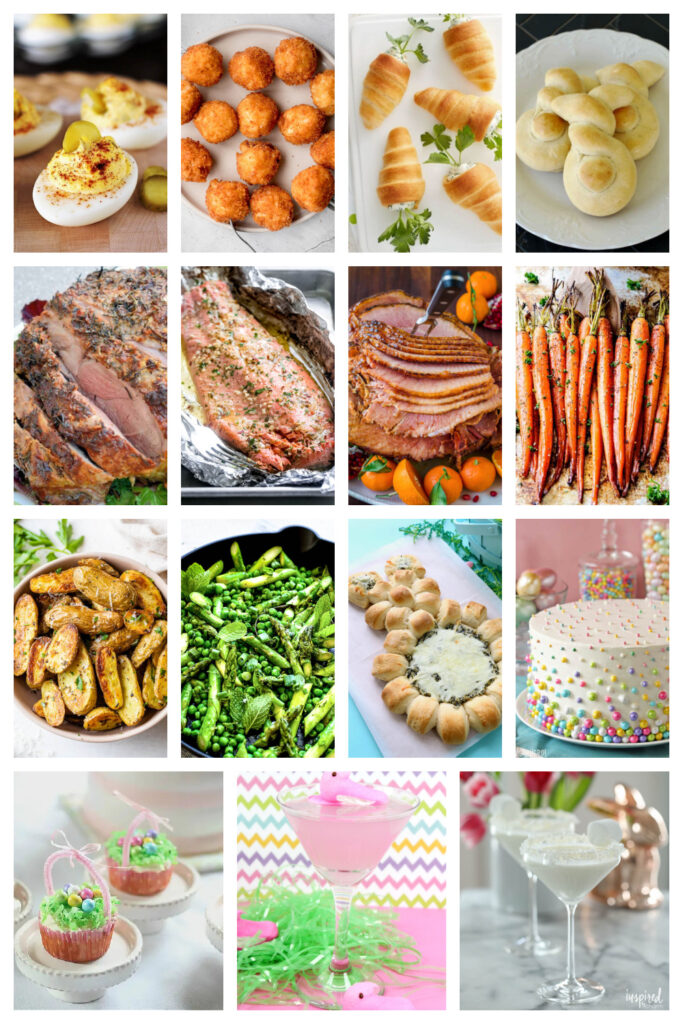 Welcome to 10 or More Fabulous Finds at Bluesky Browsing #80.
Think of Fabulous Finds as a home decor/DIY/Craft/recipe Readers' Digest.
If you are new to Bluesky at Home, what fabulous finds do I share at Bluesky Browsing?
ideas to help you in your home decor efforts
fun holiday decoration ideas
ideas for better organization and efficiency
a yummy recipe or cocktail
fun DIY projects
the latest trends in home decor
a quirky new find or two
This post contains affiliate links to products used in the creation of this project. If you should order any item from this site, I may receive compensation, but you do not pay a penny more. Your purchase is greatly appreciated as it helps support the continued publication of this site.
Easter Recipes: 17 Menu Ideas from Appetizers to Desserts
Focusing on finding new projects, resources, tips, new ideas, and inspiration for you is my main task. I'm constantly discovering fabulous finds to inspire us. My goal is to help you find ideas for your home decor, your crafting, your home organization, and anything about home.
Now, let me share the suggestions that I found. Pretend you are sitting down with your favorite spring recipe magazine.
Let's start with appetizers that guests can nibble as they arrive, visit, and sip your drink of the day (at the end of this list) while you put the finishing touches on your Easter meal.
Then we'll look at main dishes, side dishes, desserts, and cocktails. Of course, I have to have a delicious (and cute) dinner roll.
Easter Recipe Supplies to Check Out
Need some supplies to help you make these recipes and host an Easter meal? Here are just what you need:
Did you learn something new from these 17 best Easter Recipes? There is a lot to cover so be sure to PIN this post for reference.
I'd love to know what subjects you are most curious about. Let me know in the comments and I'll search browse for them. Be sure to PIN to keep these ideas handy.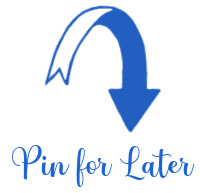 I'll be browsing away between writing posts, listening to podcasts, reading, doing various blogging tasks, playing tennis, and walking Nola.
Are you a new or intermediate blogger? Every week I share valuable blogging resources and tips. If you would like to receive The Blogger Bulletin, please join the Blogger Bulletin. It's just once a week and is a quick read.