The Best Father's Day Cake Recipe You Will Ever Make
I have a recipe for you. A cake recipe. Not just any cake recipe. The best Father's Day cake recipe you will ever make or taste.
You should make this cake for Father's Day. Heck, I think you should make it tomorrow to celebrate tomorrow and cakes and life.
You just have to have one small slice to nod your head and close your eyes and yum~yum a few times and agree that this is the best cake you have ever tasted. If you make this cake for Father's Day, you will be the queen of your castle.
Father's Day is June 19th this year. It's not too early to think about how to treat dad to a special dessert.
I am not kidding you when I say this is the best Father's Day cake recipe in forever. And, this is the thing that got me about the cake ~ it doesn't have any chocolate: not one single ounce.
Now before you jump up and down thinking this cake might not have sugar or calories, I'm sorry to disappoint you.
It still has flour and butter and sugar, Crisco and sour cream. This is not a diet cake; it's not gluten~free or Paleo or vegan or lactose~free. There's not a "non" or "un" or points of any sort in this cake. It's just plain amazing.
The Best Cake Recipe for Father's Day
The first time, the first bite, I had of this cake was several years ago. I almost swooned. I love cake, just about any kind of cake. And I closed my eyes and made an "mmmm" sound and thought I had died and gone to cake heaven.
I said to Sweet Shark, "This is the best cake I have ever tasted. You have got to have a bite."

Now, Sweet Shark is not the cake lover that I am. (He's a Lemon Ice Box Pie kind of guy.) But he did take a bite and said that it was an amazing cake. And he asked for a big slice. So there you have a bonafide testimonial.
Every Father's Day Cake Has a Story – Chapter 1
You've heard me mention that I'm in a woman's charity organization that every year puts on a big luncheon. There's a silent auction and games and bingo, a plant sale, and a bake sale.
All the members bake. And your cakes, cookies, pies, or cupcakes have to be presented on a pretty platter or container. Everything is wrapped in heavy clear plastic and has bows in that year's theme colors.
To be honest, I never buy anything at the bake sale. (I buy plants and bid on the silent auction.)
But this year, one cake on the prettiest square cake stand with a ruffled edge (this is the closest version I could find) caught my eye. The cake was very well decorated, but I wanted the cake stand. The cake was just along for the ride.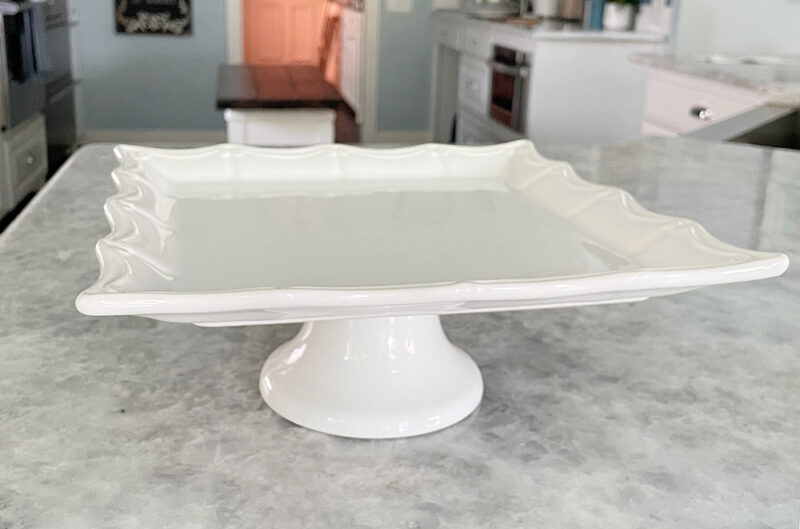 After the luncheon was over, as I was walking out with my cake stand that just happened to have a pretty cake on it, one of the bake sale chairmen told me that Marie made the cake and that she thought it was just the best cake.
Marie had done a wonderful job of frosting the cake and piping fluffy poofs on top and around the base. It was really pretty.
I carefully put it in the back of my car in a big cardboard box. My plan was to unwrap it as soon as I got home and take pictures.
When I opened the back of my SUV, I looked in the box and the cake stand had tipped over just enough to smush one side of the cake. I had to push it back up straight, which just smooshed it more. So I didn't get any pretty pictures.
That didn't affect the taste. As soon as Sweet Shark got home, I couldn't wait any longer to taste the cake.

And that's when the swooning and eye-rolling started. We each had a piece. Then we had another piece after going out to dinner that night. I have to confess that we had another piece the next day and another piece that night.
If we kept this up that whole cake would be gone in a few days and I might have gained 10 pounds. Fortunately, I was leaving the next day for a week in Atlanta.

Sweet Shark told me not to leave the cake out or he would eat it all. So I carefully wrapped the cake in plastic wrap, covered it tightly in foil, and put the rest of the cake in the freezer.
TIP: Cake freezes beautifully. Wrap it in plastic wrap and then tightly in foil. Be sure to label it
Eating the Rest of the Cake – Chapter 2
A week later, I'm back home and the first thing I did was take the cake out of the freezer. That night and the next night and the next night, we each had a piece of cake until it was all gone. And Sweet Shark looked at me and asked, "Would you make this cake?"
The next week, I saw Marie. I told her how delicious the cake was and asked if she would share the recipe. I thought maybe it was a secret family recipe passed down from generations of mothers and grandmothers.

Guess where she found the recipe? On Pinterest. Marie found the cake on Cookies and Cups. This is Shelly's version.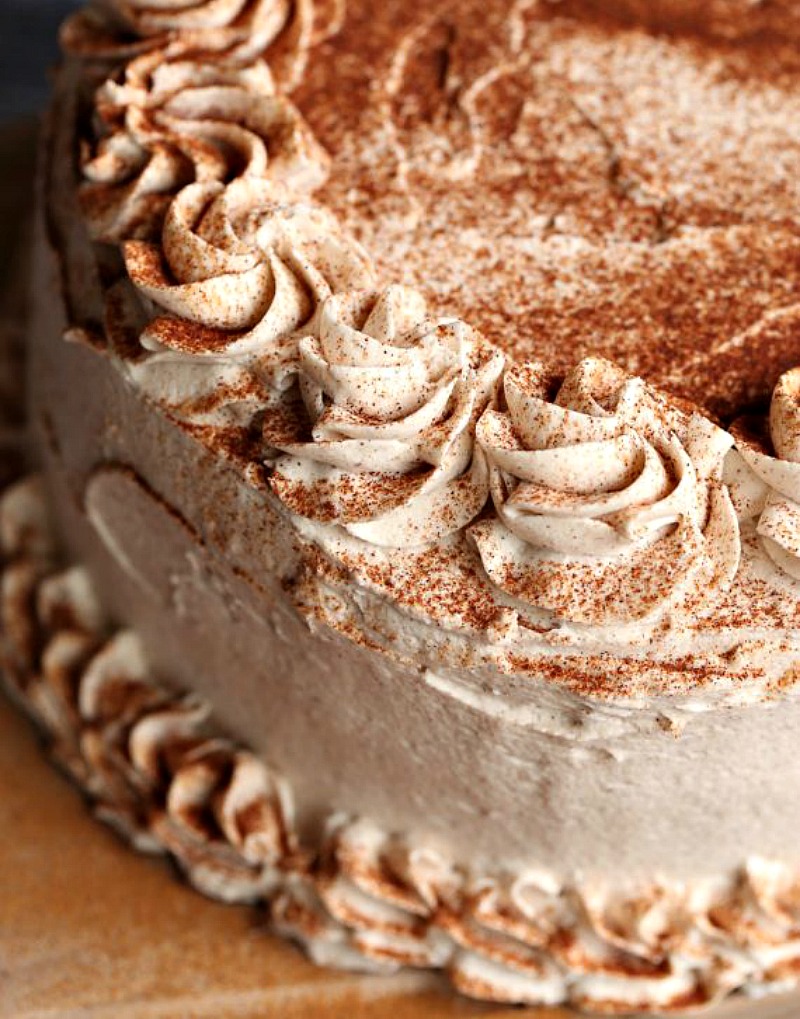 And Shelly found the recipe in the cookbook Simply Beautiful Homemade Cakes by Lindsay Conchar of  Life, Love and Sugar.  For this version, Lindsay added cinnamon icing to run down the sides of the cake.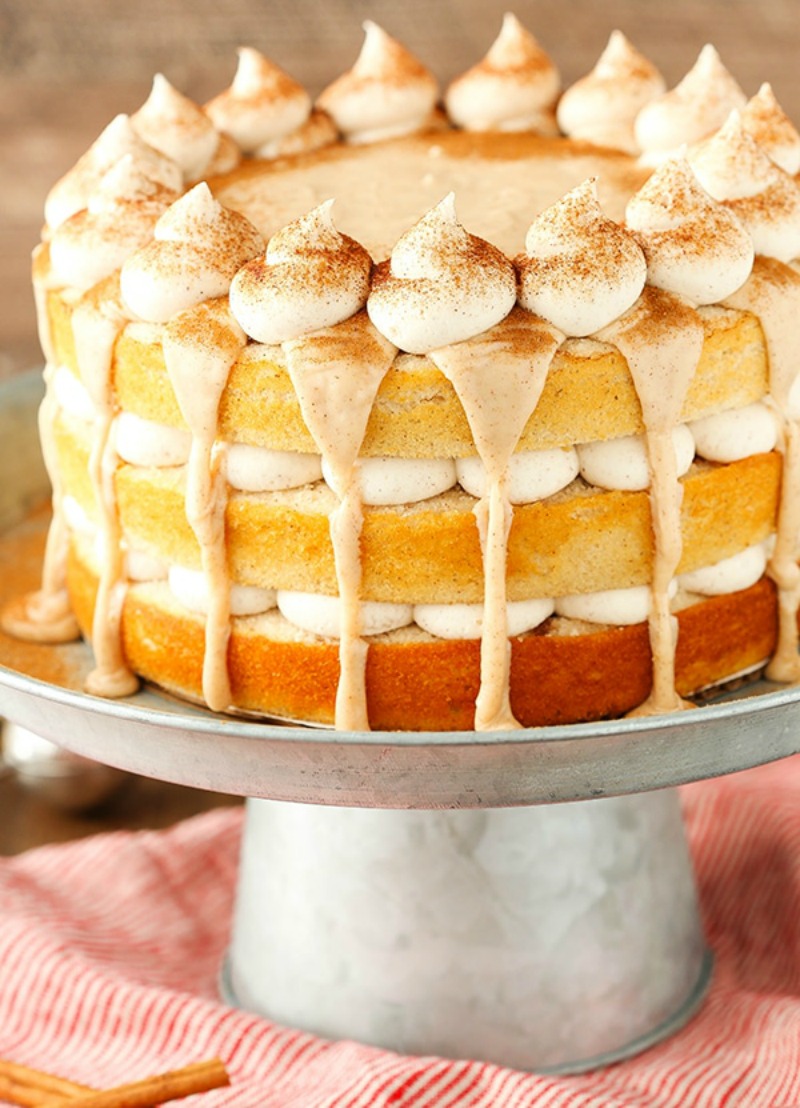 Which version do you think is prettier?
I decided that the cake would be perfect at my next cooking class (I was still teaching cooking classes at this time.) which was the week before Father's Day.
I wanted to make it myself and get more opinions. Were Sweet Shark and I the only people who thought this was the best cake recipe we'd ever had?

As I suspected we were not. Everyone at the cooking class did the same thing I did: they closed their eyes and murmured "mmmmm" and said this was, indeed, the best cake recipe ever And it would be the perfect cake for Father's Day.
The Best Part of the Story: Making the Cake
This post contains affiliate links to products used in the creation of this project. If you should order any item from this site, I may receive compensation, but you do not pay a penny more. Your purchase is greatly appreciated as it helps support the continued publication of this site.
FYI: I was taking pictures as I was making the cake and 3 other dishes in the cooking class so I didn't get as many pictures as I would have liked.
I bet you're ready to see how to bake the best cake ever for Father's Day and get the recipe. OK, let's get started.
Did I ever tell you the name of the cake? It was originally called Cinnamon Rolled Layer Cake. I'm not sure why the word "rolled" is in there, so I just call it Cinnamon Layer Cake (alias, the best Father's Day cake recipe ever).
The secret ingredient in this cake is ground cinnamon. Cinnamon can be very strong in baked goods and usually, you might have a recipe call for just a teaspoon.
Trust me: don't skimp on the cinnamon. Marie suggested using more than the original called for and I wasn't going to mess with her suggestion.
There are three parts to this cake recipe: the cake batter, the glaze, and the frosting. All 3 contain cinnamon. That's one reason that it's so good. The sour cream makes the cake layers moister and gives them a slight tang.
TIP: As you measure your dry ingredients, add them to 1 bowl: flour, baking powder, salt, and cinnamon.
Aren't the eggs pretty? They are from the chickens that my friend Wende raises.
TIP: The recipe didn't say this, but trust me on this one: use the freshest cinnamon you can. If your cinnamon has been in the spice rack since 1999, 2009, or even 2020, throw it out.
You want fresh cinnamon that really smells like cinnamon. Do not buy your spices in large containers at Costco or Sam's. It's already been on the shelf or in a warehouse for a year plus.

If possible, buy your spices by the ounce. King Arthur is a great source for ordering spices. This Vietnamese Cinnamon is my very favorite. You can also find good cinnamon at Sur La Table and Williams-Sonoma.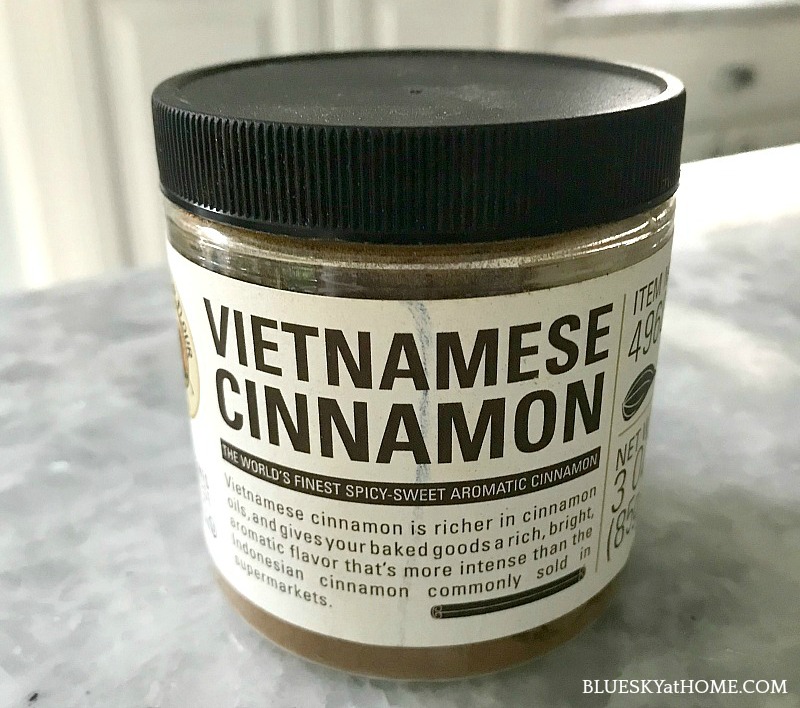 The same is true for vanilla extract. Use only pure vanilla extract, but not the cheap stuff. Nielsen-Massey is the best brand.
This is a 3-layer cake so use 8 – or 9-inch cake pans. I used 9-inch cake pans.
The recipe doesn't tell you this, but I always grease my pans and insert a round of parchment paper and then grease again. (Here's how to make cake paper rounds – and another delicious cake recipe – Pistachio Carrot Cake.)
That's the way it's done in bakeshops and you can thank me for saving you $35,000 to learn that in culinary school. You can also use precut cake pan rounds,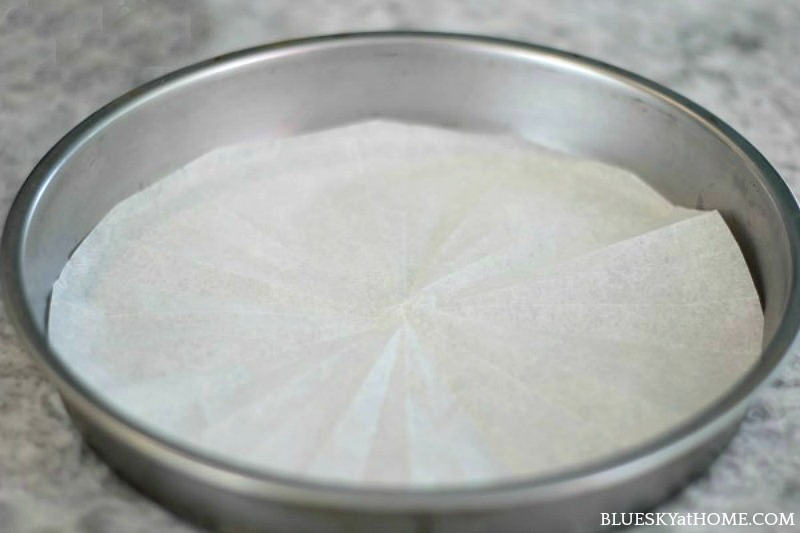 Preheat the oven and make your cake batter.
My mixer of choice is my Kitchen Aid 5-quart mixer that I've had for over 20 years. I also have the juicer attachment. I absolutely love it and wouldn't consider another brand. Mine is white, but if I were buying a new one, I'd get the cornflower blue.
NOTE: The batter uses only egg whites, NOT whole eggs.
While the cake is baking, make the glaze and the frosting. The glaze soaks into the baked cake layers and helps to keep it moist and adds that 2nd dose of cinnamon flavor. Just spread it over the cake layers while they are still warm.
NOTE: The original recipe calls for using a serrated knife to cut off the "domes" that can happen to cake layers. My cakes didn't have any domes so I didn't need that step.
The frosting is rich and thick and full of more cinnamon flavor. Butter and Crisco also make it super rich.
8 cups of powdered sugar is a ton of powdered sugar. Checking back to the original recipes, Lindsay used 6 1/2 cups and Shelly used 12 cups. I decided to sort of split the difference.
Frosting this cake is fun because you can be creative. Here's my cake. After frosting between the layers, I made a smooth coat of frosting on the top and sides. Then I piped around the base of the cake with an open star tip.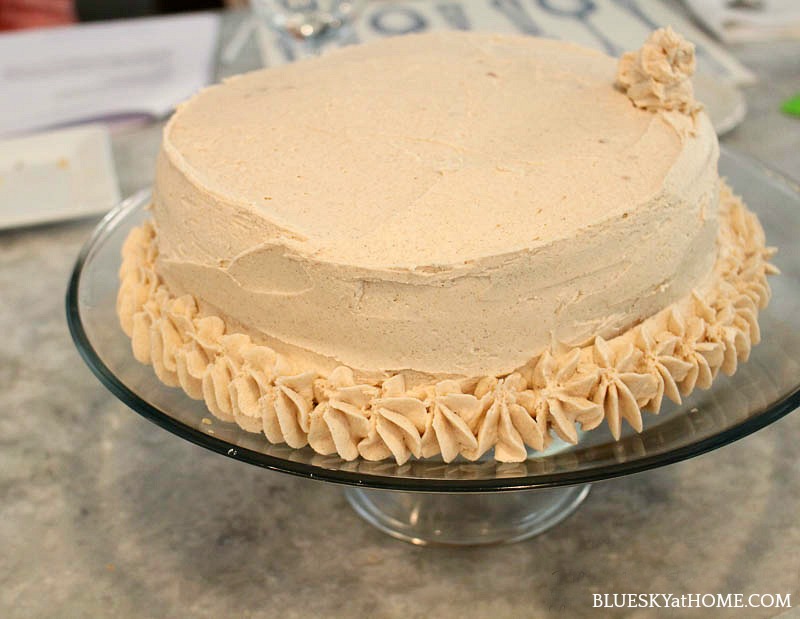 Then I added "dollops" of stars around the rim and center of the cake.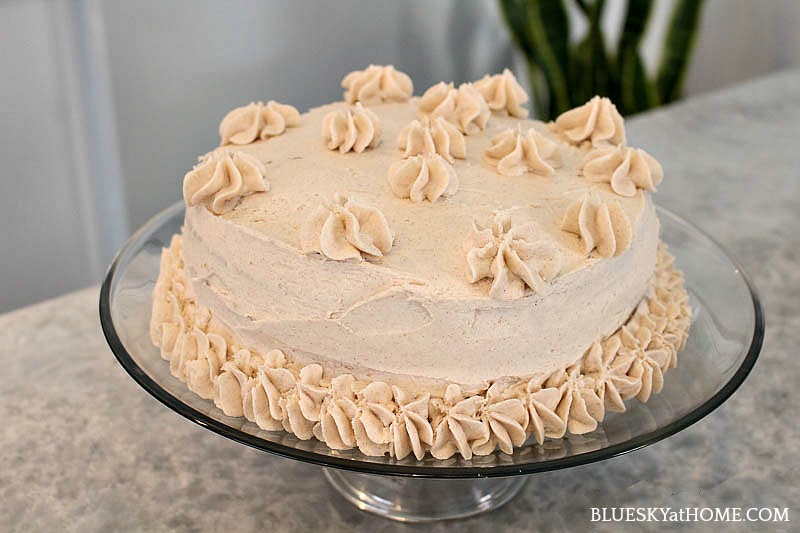 I forgot to sprinkle just a slight amount of cinnamon on top of the cake which I think adds a nice finishing touch. I don't know why I didn't use my square cake stand this time. This clear glass cake stand is 13-inches.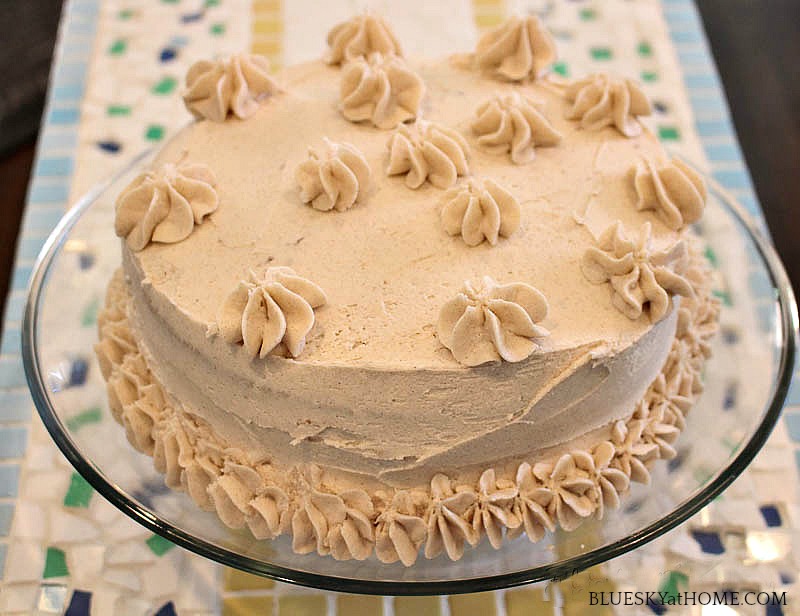 Here's the best part: a big slice of cinnamon deliciousness.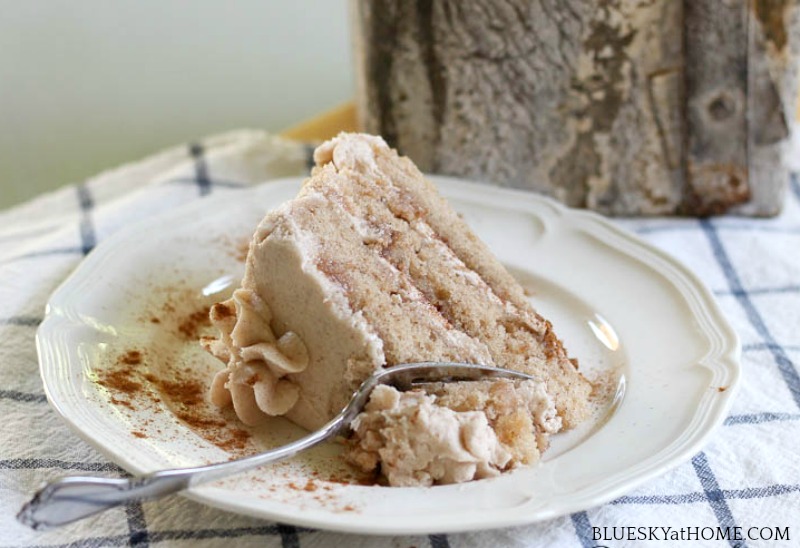 Here's the best Father's Day cake recipe you will ever make.

It's a wonderful choice for any occasion, but I think it's perfect for Father's Day. Dad will appreciate it. This cake was featured on Parade Magazine's website as one of 33 Best Father's Day Cake Recipes. Yippee!!
Cinnamon Layer Cake
Delicious 3~layer cake full of cinnamon flavor. Very moist and pretty cake for special occasions.
Equipment
3 8" or 9" round cake pans

parchment paper

electric mixing bowl

spatula

measuring cups

measuring spoons

cooling rack

cake stand
Ingredients  
For the Cinnamon Cake
3/4

cup

unsalted butter

room temperature

1 1/2

cups

granulated sugar

3/4

cup

sour cream

room temperature

2

teaspoons

vanilla extract

6

large

egg whites

room temperature

2 1/2

cups

all~purpose flour

4

teaspoons

baking powder

2

teaspoons

ground cinnamon

1/2

teaspoon

salt

3/4

cup

milk

room temperature

1/4

cup

water

room temperature
For the Cinnamon Frosting
1

cup

salted butter

room temperature

1

cup

shortening

8

cups

powdered sugar

sifted

1

teaspoon

vanilla extract

2

teaspoons

ground cinnamon

2~3

tablespoons

water or milk
For the Cinnamon Sugar Glaze
7

tablespoons

powdered sugar

3

tablespoons

light brown sugar

loosely packed

1

tablespoon

ground cinnamon

3

tablespoons

water or more

make it a bit runny
Instructions 
For the Cinnamon Cake
Prepare three cake pans with parchment paper circles in the bottom of the pans and grease the sides. Preheat the oven to 350˚F.

In a large mixing bowl of an electric mixer on medium speed, cream the butter and sugar together until light in color and fluffy. Do not skimp on the creaming time.

Add the sour cream and vanilla extract and mix until well combined.

Add egg whites in two batches, mixing until well combined after each. Scrape down the sides of the bowl as needed to be sure all the ingredients are incorporated.

Combine dry ingredients in a separate bowl, then combine the milk and water in a small measuring cup.

Add half the dry ingredients to the batter and mix until well combined. Add the milk mixture and mix until combined. Add the remaining dry ingredients and mix until well combined. Scrape down the sides of the bowl as needed to be sure all the ingredients are incorporated.

Divide the batter evenly among the 3 cake pans. Bake for about 20 ~ 25 minutes, or until a toothpick in the center of the cake comes out with a few crumbs.

Remove the cake pans from the oven and allow to cool for about 2 ~ 3 minutes. Then remove from the pans and place on cooling racks to cool completely.
For the Cinnamon Frosting
In an electric mixer, beat the butter and shortening together on medium speed until smooth.

On low speed, slowly add half of the powdered sugar and mix until smooth

Add the vanilla extract, ground cinnamon and water or milk and mix until smooth.

Slowly add the remaining powdered sugar and mix until smooth. Set aside.
For the Cinnamon Glaze
Add the powdered sugar, brown sugar and cinnamon to a small bowl and whisk to combine.

Add the water and whisk until smooth. Set aside.
Assemble the Cake
Use a large serrated knife to remove any domes from the cake layers so they are flat. Place the first cake layer on a cake stand or serving plate or a cardboard cake round.

Spread 2 1/2 tablespoons of cinnamon sugar glaze over the cake layer. Allow it to soak into the cake.

Spread 1 cup of frosting in an even layer on top of the cake.

Repeat the process with the second layer of cake, glaze and frosting, then add the 3rd layer of cake on top. Add more frosting and frost the sides and top of the cake.

Place the remaining frosting in a piping bag with your tip of choice. Pipe frosting around the top edge of the cake. Dust with ground cinnamon through a strainer or sieve.
Notes
NOTE:

Store the cake at room temperature in an airtight container. Cake layers make be made ahead and frozen individually in plastic wrap and foil until ready to assemble the cake. 
What You Need to Make the Best Father's Day Cake
I know you will love this cake. Don't let the length of the recipe scare you off. It's really the best cake recipe you could make for Father's Day. Be sure to PIN it for every future Father's Day celebration – or for any special occasion.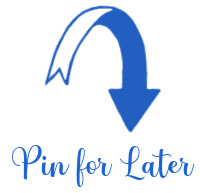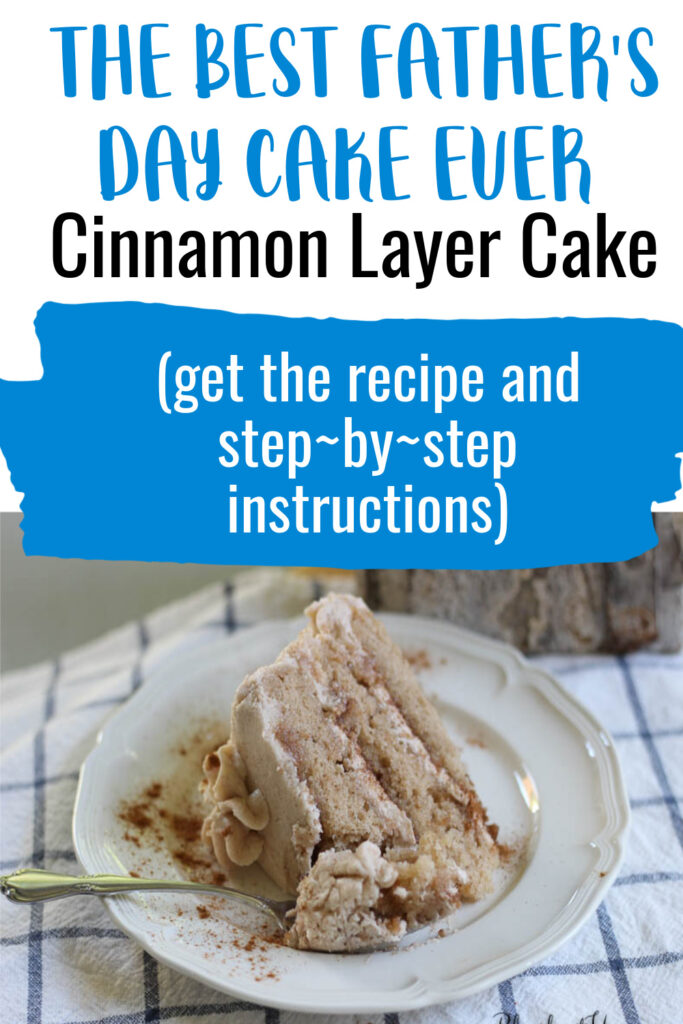 Happy Father's Day to all the dads everywhere.