December Recipe Wrap~Up Ends a Delicious a Year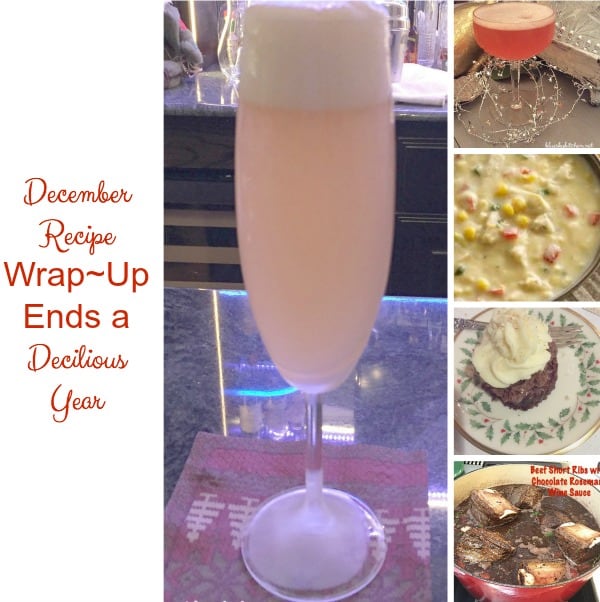 Not only is this an end~of~the~month recipe wrap~up. This December recipe wrap~up ends a delicious year. I've shared appetizers, soups, salads, main dishes, vegetables, desserts and lots of cocktails on the blog and even more at my weekly newsletter, The Bulletin. I hope that you've enjoyed them all and think that they are yummy, delicious, mouth~watering, and that you've made many of them. And I hope that you've learned a thing or two about cooking and baking along the way. I plan to continue the schedule of one recipe each week in 2017. If you missed any recipes, you can always use the drop~down menu or the search box.
New Year's is just a few short days away. Whether you are entertaining on New Year's Eve or New Year's Day ~ watching bowl games or just celebrating the passage of one year to the next ~ I hope that you have a fun and festive time. If you are going to a party, be safe. And if you are cozying up at home with just the family, then I hope you enjoy the quiet reflection of times well spent with those you love.
So here are this month's recipes ~ some great cocktails, a comforting and hearty chowder, an awesome main dish and a super sweet dessert time 3. And just in time, 5 wonderful champagne drinks for New Year's Eve.
December 9th ~ 5 Christmas Cocktails for Party Entertaining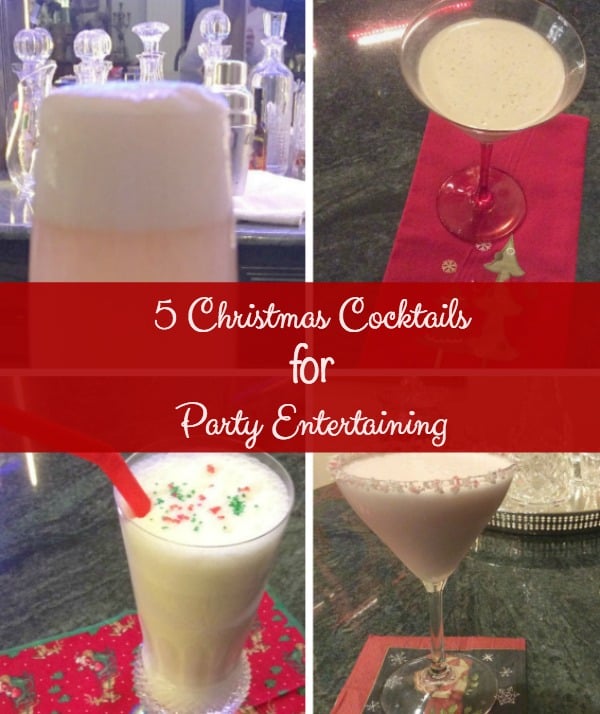 December 16th ~ Beef Short Ribs with Chocolate Rosemary Wine Sauce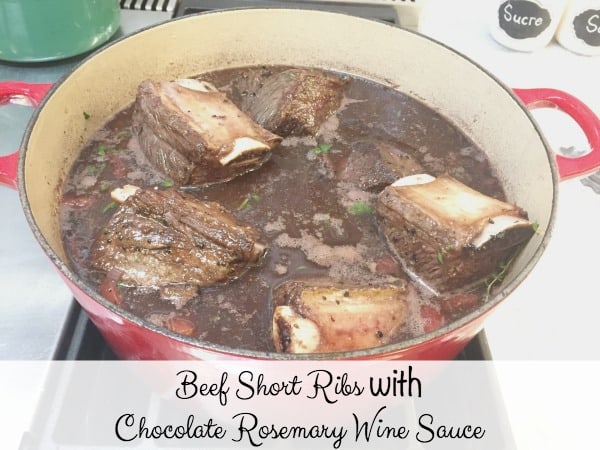 December 21st ~How to Make 3 Desserts from 1 Fudgy Brownie Recipe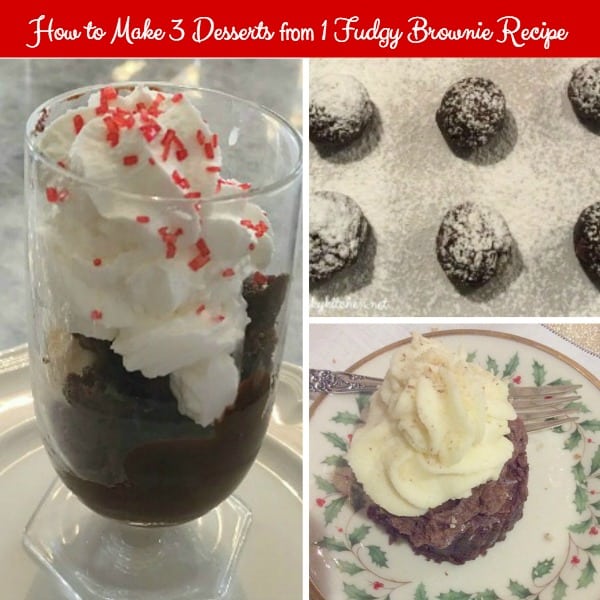 December 23rd ~ Cheesy Potato Corn Chowder is Perfect for Christmas Eve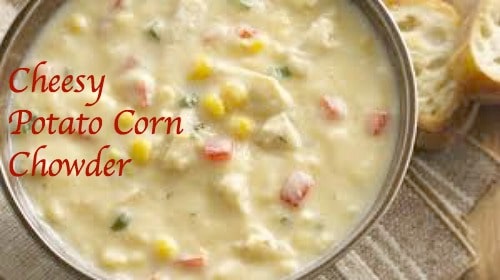 December 26th ~ 5 Champagne Cocktails for New Year's Eve
I hope you have a new year of good things to eat, drink with great friends and family.