13 Best Winter Recipes: from Salad to Cocktails
What meals do you like in winter? Do you need winter dinner ideas that speak to a chilly night or a frosty day? I have found some of the best winter recipes for you to try.
What do you think of when you think of winter recipes? In the colder months, I think of comfort food, tummy-warming, hearty, and delicious.
I've gathered 13 best winter recipes that use winter ingredients and winter cooking methods.
All these comforting recipes are easy dinner recipes.
I've included a delicious salad, warming soups, yummy casseroles, hearty entrées, luscious desserts, and a couple of winter cocktails for good measure.
Welcome to 10 Fabulous Finds at Bluesky Browsing #73.
Think of Fabulous Finds as a home decor/DIY/Craft/recipe Readers' Digest.
In case you are new to Bluesky at Home, what fabulous finds do I share at Bluesky Browsing?
ideas to help you in your home decor efforts
fun holiday decoration ideas
ideas for better organization and efficiency
a yummy recipe or cocktail
fun DIY projects
the latest trends in home decor
a quirky new find or two
Focusing on finding new projects, resources, tips, new ideas, and inspiration for you is my main task. I'm constantly discovering fabulous finds to inspire us. My goal is to help you find ideas for your home decor, your crafting, your home organization, and anything about home.
Best Winter Recipes: 13 Fabulous Dishes to Love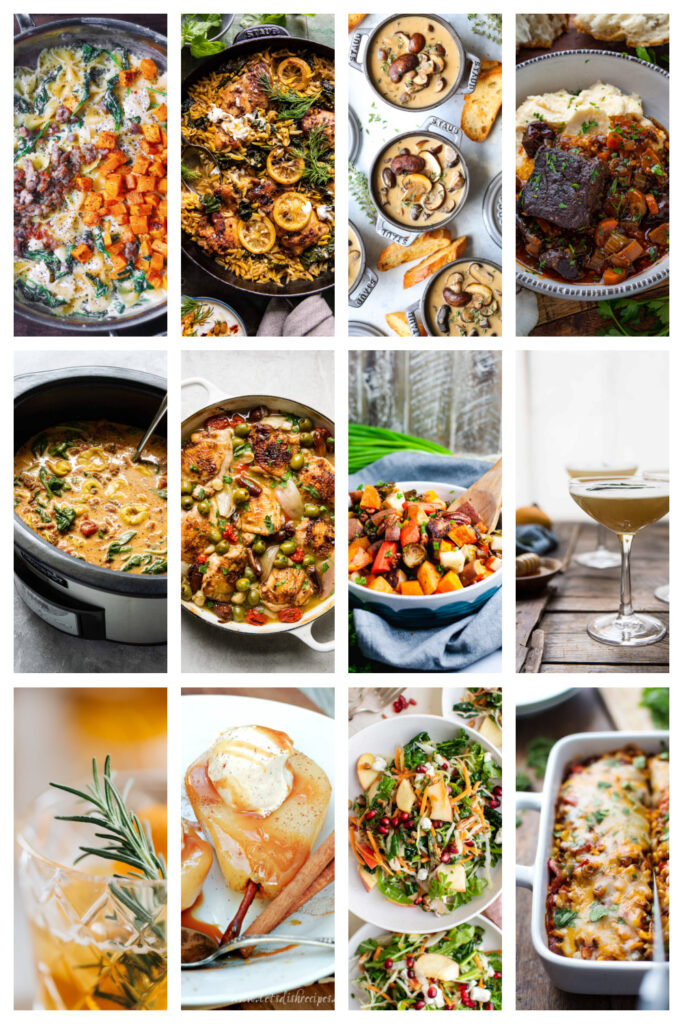 What Ingredients are Best in Winter?
Many foods are seasonal. All food groups have foods that shine in winter.
Here are my favorite seasonal ingredients to showcase in winter:
citrus fruits – (lemons, clementines, blood oranges, and grapefruit) come in season in the winter and add lots of bright flavor to any dish
apples and pears
pomegranates
heartier greens, such as kale
root vegetables: butternut and acorn squashes, carrots, parsnips, potatoes, especially sweet potato, Brussels sprouts, broccoli, turnips, rutabaga, beets
tougher types of meat: pot roast, short ribs, veal or lamb shanks, brisket; chicken thighs
walnuts
beans, such as navy beans and cannellini beans
herbs, such as fresh rosemary, fresh thyme or fresh sage
These winter ingredients are not only perfect to eat on a cold winter day, but they are good for you. They contain fiber, antioxidants, and a variety of vitamins, like K and C, and B6. They contain minerals, such as folate, manganese, and potassium.
Don't forget flavor enhancers in the onion family. In winter, I love to use fennel and leeks.
What Cooking Methods are Best in Winter?
There's a reason we don't grill outside in winter. Yes, it's cold outside, but it also has to do with the food we cook in winter.
In spring and summer, we cook fast and high-fast cooking and high heat. (Except for smoking meats like ribs and brisket.) The meats that we eat in the warmer months are more tender and moist. They benefit from high heat and fast cooking. Same for vegetables, like summer squashes and asparagus.
In fall and winter, we cook low and slow – slow cooking and low heat. The cuts of meat we typically use are tougher cuts of meats. In order for them to become moist, and fork-tender, these cuts of meat need to be cooked in some amount of liquid.
Winter vegetables also need to cook longer and use some form of liquid – usually oil.
These two cooking methods are called braising and stewing:
braising – food is first browned in fat, then cooked, tightly covered, in a small amount of liquid at low heat for a lengthy period of time. Braising can be done on the stovetop or in the oven. Think pot roast, osso buco, short ribs, and chicken thighs.
stewing – is similar to braising, but the pieces of meat or vegetables are smaller. Think beef stew, chili or hearty soups.
I love braising and stewing. Once all the ingredients are in your pot, you can forget about watching the dish for a hour or two.
Roasting is another great winter cooking method, especially for hearty veggies. Although roasting uses high heat, it's perfect for turning winter vegetables into tender veggies. I love that you can combine tons of veggies into one sheet pan for a delicious side dish.
These cooking methods create great flavors in any dish.
And we can't forget how delicious winter soups and a hearty casserole dish are on cold nights. They are always crowd favorites for a cozy dinner.
Now that we understand what ingredients are best for winter recipes and what cooking methods to use, I'm going to share the 13 best winter recipes that I collected. I created a new Pinterest Board – Best Winter Recipes Pinterest Board – to make it easy to find these recipes and more when I find them. Of course, I'll PIN this post on it.
We'll start with a delicious winter salad, then go to soups and casseroles, then main dishes, and vegetables. Then, we'll finish with desserts and cocktails.
I hope you PIN this post, visit each selection, and PIN each one. I've printed all these 13 best winter recipes and plan to make as many as I can before spring. I've already given Sweet Shark the cocktail recipes.
I'd love to know what subjects you are most curious about. Let me know in the comments and I'll search browse for them. Be sure to PIN to keep these ideas handy.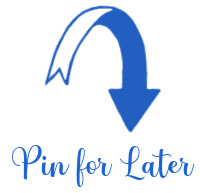 I'll be browsing away between writing posts, listening to podcasts, reading, doing various blogging tasks, playing tennis, and walking Nola.
Are you a new or intermediate blogger? Every week I share valuable blogging resources and tips. If you would like to receive The Blogger Bulletin, please join the Blogger Bulletin. It's just once a week and is a quick read.