St. Patrick's Day Cocktail to Make Irish Eyes Smile
After Valentine's Day, what is the next holiday on the calendar? St. Patrick's Day. A St. Patrick's Day cocktail is almost required on March 17th. Green beer may flow in some areas, but that's not my way to celebrate.
I wanted to give you a heads-up on an old-fashioned drink that is the perfect St. Patrick's Day cocktail.
Do you believe in a pot of gold at the end of the rainbow? Need some luck of the Irish? Have some leprechauns at your house? I think any leprechaun worth his pot of gold would love this drink.  You can treat your favorite leprechaun to a St. Patrick's Day cocktail to make Irish eyes smile.
With St. Patrick's Day coming up soon, I can't think of a better cocktail to toast the Irish than this one. I've shared this St. Patrick's cocktail several times and I wanted to share it again for new readers.
The Grasshopper has been around for a long time, and it never fails to please. It's the perfect St. Patrick's Day Cocktail. A creamy, super tasty, green drink.
Whether you are Irish or not, you should have one to toast the Irish. Not too many green drinks can be found that are as yummy as this one. Sweet Shark made this one to please every leprechaun you know and make those Irish eyes smile.
Today is our February Celebrate the Holiday Blog Hop. Our featured holiday this month is obviously St. Patrick's Day. We want to give you plenty of time to savor, save, and create any of the drinks, treats and projects we have to share.
I love hosting these blog hops that focus on upcoming holidays. Are you visiting from Renae of Peacock Ridge Farm? Didn't you love Renae's St. Patrick's Day charcuterie platter?
The complete list and links to all my blog hop participants are at the end of this post.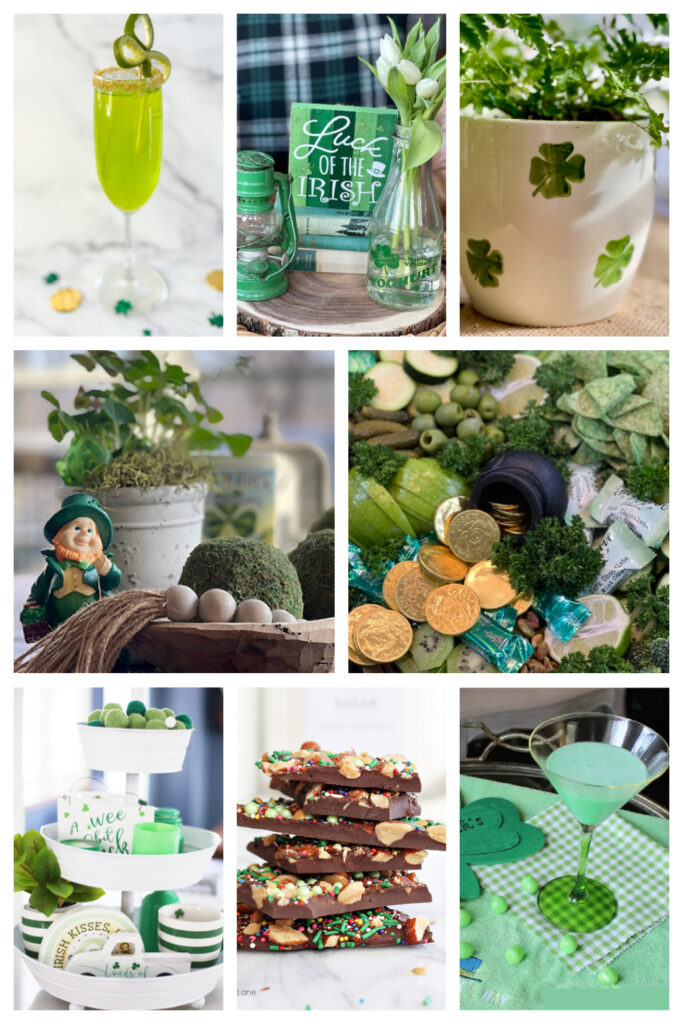 Make Irish Eyes Smile with this St. Patrick's Day Cocktail
Legend has it that the Grasshopper was born at Tujague's (pronounced 2-jacks), the second oldest restaurant in New Orleans. Opened over 162 years ago, it had been closed down for years but reopened in 2013.
And as another piece of history, there are rumored to be ghosts at Tujague's.
Although Sweet Shark and I have never eaten in Tujaque's, we have dropped in for an afternoon glass of wine.  It is on our list of restaurants to try.
I have two versions of the Grasshopper for you. Either one will be the perfect St. Patrick's Day cocktail.
Version 1 – 3 Simple Ingredients
This first recipe is the easiest.
Green crème de menthe gives the Grasshopper its green color and adds to its distinctive taste.
White crème de cacao adds more flavor and smoothness.
Half and half creates that creamy texture.
If you want a thicker, richer drink, use heavy whipping cream instead of half and half.
If you want to get really decadent and attract a leprechaun or two, then use vanilla ice cream, which is my all-time favorite. That version becomes not just a St. Patrick's cocktail, but a St. Patrick's dessert.
Place the white crème de cacao and green crème de menthe in a blender with a couple of scoops of softened vanilla ice cream and process until blended. Oh so yummy.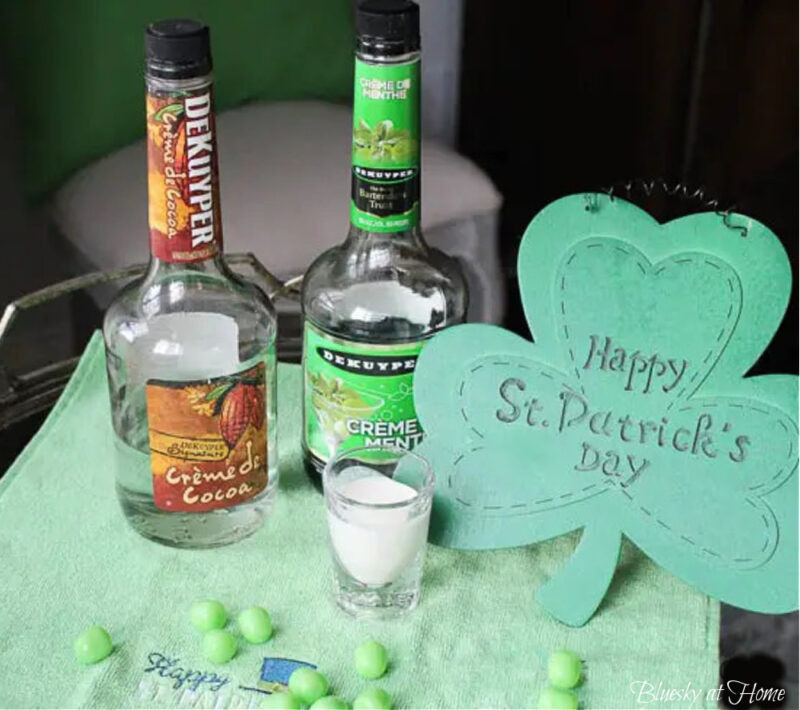 These green-stemmed cocktail glasses came from Crate and Barrel a million years ago. This drink tastes delicious in any glass.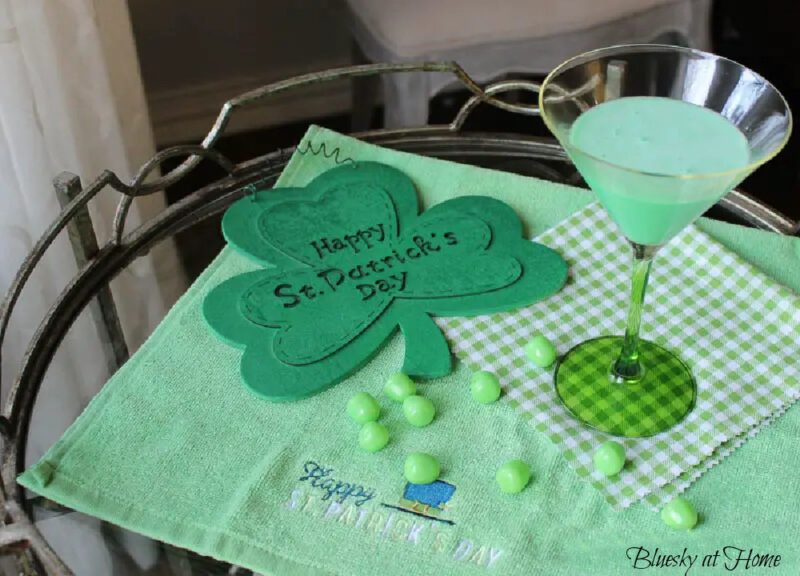 For an extra special serving idea, rim your glass with green food sparkles and sugar.
Mix the grasshopper in your cocktail shaker and pour it into your garnished martini glass.
Then serve cold. Yummy!!
The Grasshopper
A delicious cocktail that can become a dessert drink with the addition of vanilla ice cream. The perfect cocktail for St. Patrick's Day.
Ingredients  
1

ounce

creme de menthe (green)

1

ounce

creme de cacao (preferably clear)

1

ounce

cream or half~and~half
Instructions 
Fill cocktail shaker with ice.

Add all the ingredients and shake until cold.

Strain drink in drink glass of choice.
Version 2 – Bump It Up with Brandy
Now, if you really want to go upscale with your Grasshopper, try this version from Tujague's. It's a little bit richer than the previous recipe.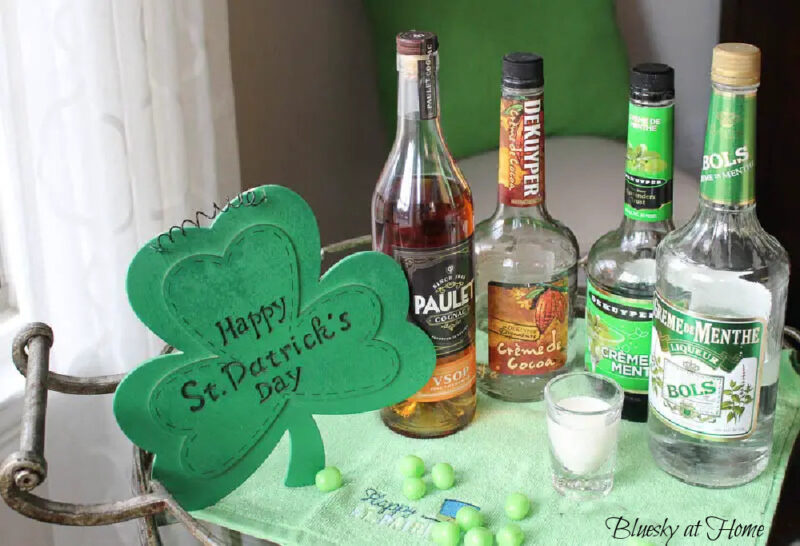 We love using our coupe glasses for special drinks.
Top this version off with a little brandy for an extra splash of sophistication. Thanks to Sweet Shark for doing the honors. Guess who made both drinks?
Tujague's Grasshopper
The iconic green cocktail from the historic Tujague's Restaurant in New Orleans.
Equipment
cocktail shaker

bar measuring cup

martini or coupe glass
Ingredients  
3/4

ounce

green creme de menthe

3/4

ounce

creme de cacao

3/4

ounce

white creme de menthe

1/2

ounce

brandy

3/4

ounce

heavy cream

3/4

ounce

whole milk
Instructions 
Combine all ingredients in a cocktail shaker filled with ice.

Shake vigorously and strain into a champagne coupe.

Top with 1/2 teaspoon of brandy for a floater.
Bar Essential Tools
What bar tools do you need to make the grasshopper? Here's waht Sweet Shark recommends for making these St. Patrick's Day cocktails.
If you want a sweet treat for St. Patrick's Day, take a look at these sweet Shamrock Cookies.
These St. Patrick's Day cocktails would be wonderful served on a green and white springtime tablescape.
You have plenty of time to practice making this St. Patrick's Day cocktail before the big day. Remember to wear your green!
Don't forget to Pin these cookies and the St. Patrick's Day cocktail to your Pinterest boards!
Now you can hop over and see Regina of Saved from Salvage and her ideas for St. Patrick's Day decor.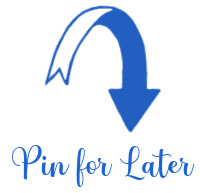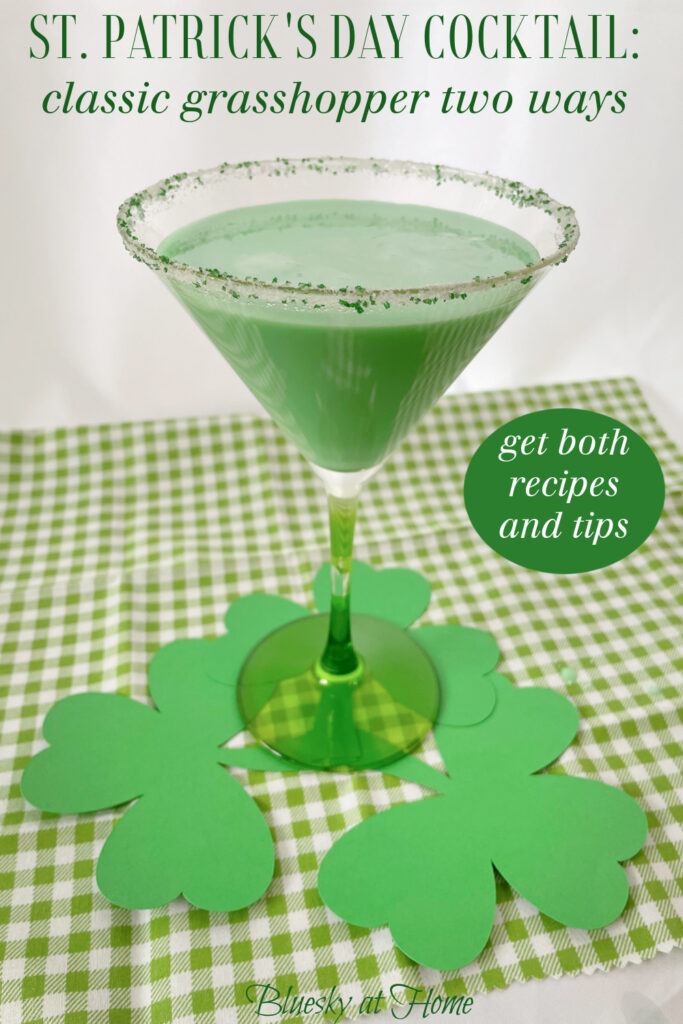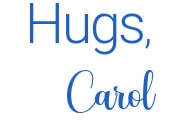 Enjoy all these festive St. Patrick's Day ideas. Be sure to visit and PIN each one.