13 Best Ways to Choose a Rug
Do you have rugs in your home? Rugs have become essential home decor accessories. Do you know all the best ways to choose a rug for your home? I finished searching for how to select a rug. I found 13 best ways to choose a rug for your living room.
Why am I so interested in the best ways to choose a rug for your living room? Because we are ready to replace our current living room rug with a new one.
In December, our new sofa and two swivel chairs were delivered. We rearranged the living room furniture a bit. Now is the time to really focus on completing our living room arrangement.
To do that we will need several new accessories. The first and most important is a new rug.
Choosing a new rug for the living room will be a big purchase, in time and money. A living room rug is a major investment in money and the impact it will have on the look of your main living space. I want to get it right the first time – fingers crossed.
Several years ago when I was redoing our dining room, I chose and sent back 2 or 3 rugs (Thank goodness that Wayfair has a generous return policy.) Because I was on a deadline, I rushed to HomeGoods and found a rug I loved. That rug lasted for almost 9 years. We replaced it last year. (After we were certain that Nola was housetrained.)
TIP: My one piece of advice is to make sure that the rug can be returned if the size, color, or shape doesn't work out in your space.
Before we started shopping for new furniture last year, I had an interior home stylist that a friend recommended over to take a look at our living room (which is an open floor plan with our kitchen and breakfast room). I had ideas and I wanted fresh (and professional) eyes to tell me if I was on the right track.
Fortunately, she confirmed my ideas and gave me suggestions. Even though we planned to get a much smaller sofa and get rid of one large chair, she advised that we needed a bigger rug. I didn't see that coming.
Now that we have the new furniture, I can see that she is probably right about the size issue. Still . . . .
If you know me, I do a ton of research before I make a big purchase.
I went to Pinterest and Google to gather some valuable information. I found 13 of the best ways to choose a rug for your living room.
Welcome to 10 Fabulous Finds at Bluesky Browsing #74.
Think of Fabulous Finds as a home decor/DIY/Craft/recipe Readers' Digest.
In case you are new to Bluesky at Home, what fabulous finds do I share at Bluesky Browsing?
ideas to help you in your home decor efforts
fun holiday decoration ideas
ideas for better organization and efficiency
a yummy recipe or cocktail
fun DIY projects
the latest trends in home decor
a quirky new find or two
Focusing on finding new projects, resources, tips, new ideas, and inspiration for you is my main task. I'm constantly discovering fabulous finds to inspire us. My goal is to help you find ideas for your home decor, your crafting, your home organization, and anything about home.
How to Choose a Rug for Your Living Room: 13 Best Ways
As you read these articles, you'll notice some overlap in what is recommended. I find that reassuring. It means there is consensus on the hows, whys, and whats of the best ways to choose rugs for your living room.
Many of these articles also have links to their favorite rug brands and specific rugs. I decided this was a good time to also get some shopping research done. There were resources I wasn't familiar with. You might want to make note of them.
I actually found a few rugs I liked and saved them to my new "Favorite Rugs" list. Let the fun begin.
A few months ago, I shared information on my weekly newsletter, the Monday Memo, about where to spend your home decor dollars and where you can save. Fortunately, one of the best places to save on home decor items is rugs. They are now so affordable.
NOTE: Every week on the Monday Memo, I share valuable home decor tips. Join the list (here on any post) to receive all the good stuff.
FYI: Some of the images below are directly from the sites I share and some are stock photography.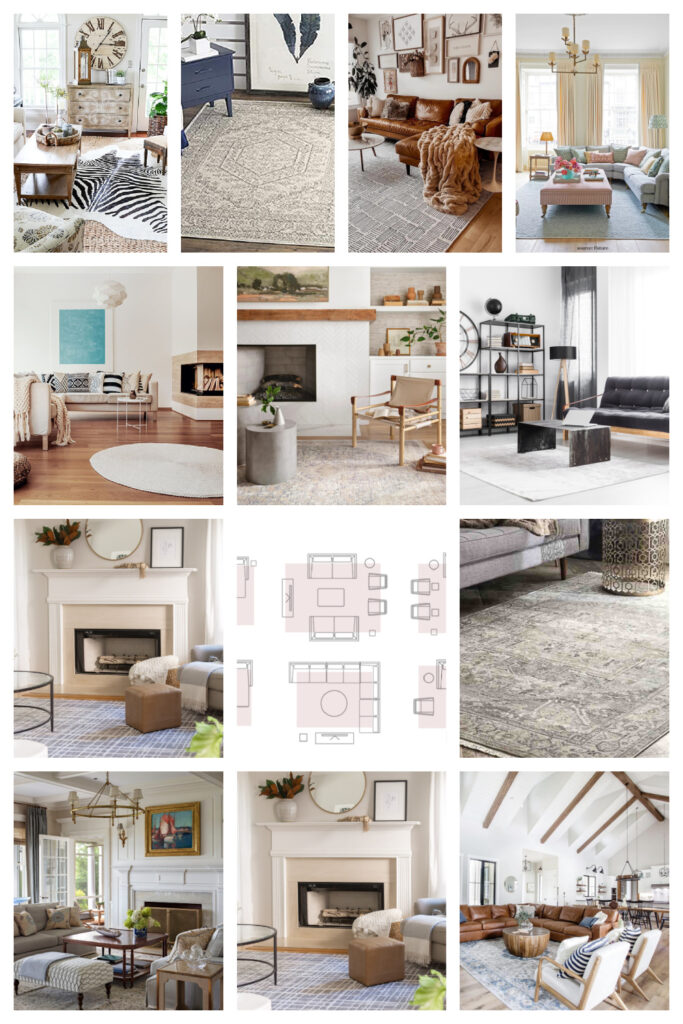 I hope you PIN this post, visit each selection, and PIN each one. I've PINNED most of these 13 best ways to choose a rug to my HOME DECOR Pinterest Board.
I'd love to know what subjects you are most curious about. Let me know in the comments and I'll search browse for them. Be sure to PIN to keep these ideas handy.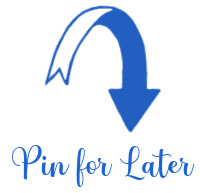 I'll be browsing away between writing posts, listening to podcasts, reading, doing various blogging tasks, playing tennis, and walking Nola.
Are you a new or intermediate blogger? Every week I share valuable blogging resources and tips. If you would like to receive The Blogger Bulletin, please join the Blogger Bulletin. It's just once a week and is a quick read.