10 Stunning Summer Home Decor Ideas
Welcome to 10 Fabulous Finds at Bluesky Browsing #40. This week I'm sharing 10 stunning summer home decor ideas ~ because we can never have too many.
Do you love browsing through magazines for design ideas? Magazines and Pinterest are my favorite resources for all things home decor. I found 10 summer home decor ideas I know you will love.
Changing colors and accessories can give your home a lighter look and feel. These summer home decor ideas will help you give your home a breath of fresh air.
Summer is the time to lighten up your spaces. How do you do that for your summer home decor?
First, let's start with inspiration. I've picked out some great ideas from a few of my favorite magazines. Then I searched Pinterest for a few more ideas.
Not to overwhelm you, I narrowed the summer home decor ideas to just ten.
In case you missed last week's 10 Fabulous Finds, here is Bluesky Browsing #39.
Because right now, I'm sailing through Glazier Bay in Alaska, this 10 Fabulous Finds is a streamlined version. Hope that's OK with you.
SUMMER HOME DECOR: 10 STUNNING IDEAS TO INSPIRE YOU
I get excited when a new issue of one of my home decor magazines arrives. Especially when it's a new season with new ideas. These summer home decor ideas will definitely get you thinking about how to make your home more ~summer~friendly. Let's start with some of my favorite magazines.
SOUTHERN HOME ~ OUTDOOR SPACES
As a Southern girl, I gravitate toward magazines with a southern state of mind. Southern Home never disappoints.
This collection of ideas for summer home decor focuses on creating a welcoming and comfortable seating for your outdoor spaces. I can't resist this pool space with blue and white cushions ~ summer couldn't get more fun and attractive.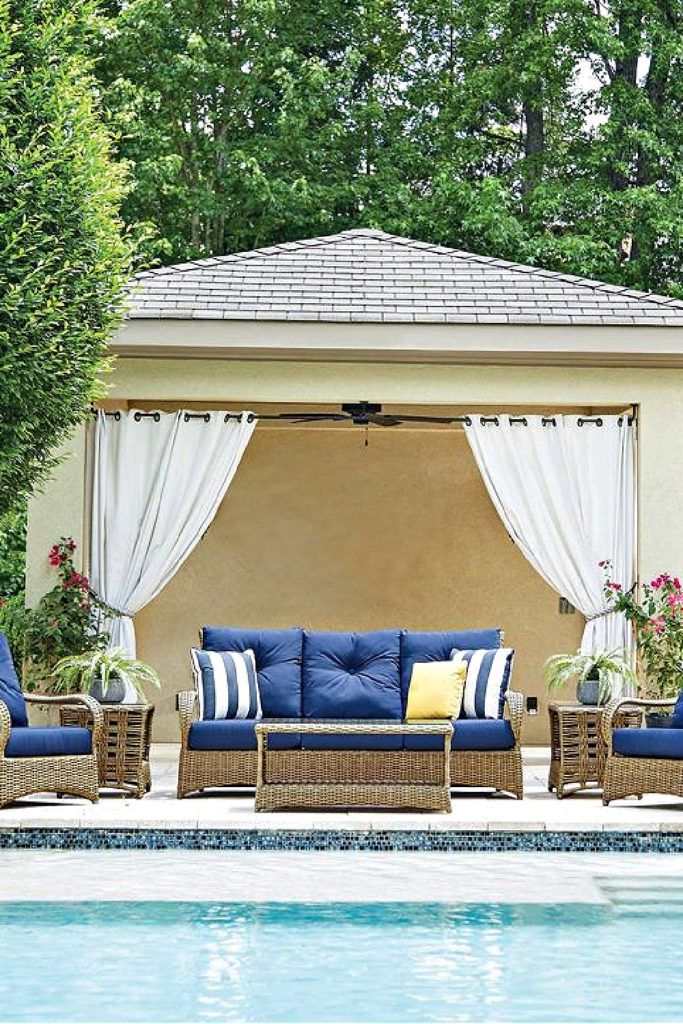 HGTV MAGAZINE SHARES SUMMER DECOR TIPS
Summer style can fill every room in our homes. HGTV Magazine shares all sorts of specific tips for summer~ify your home decor. Changing colors, adding accessories, adding furniture or taking it away ~ these 10 ideas can add the summer vibe we all love.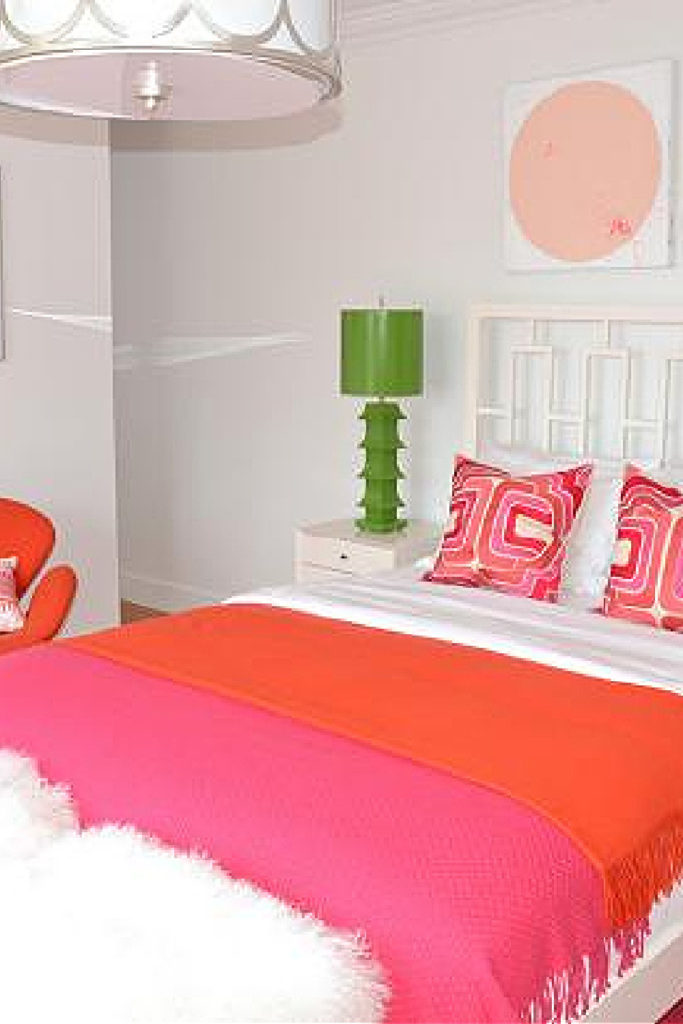 VERANDA SPOTLIGHTS STUNNING SUMMER DESIGN
Veranda Magazine is known for its over~the~top design. I love when my issue arrives and I just dream away. If you love to swoon over fabulous design, you will want to browse through these 30 homes that are perfect for a summer getaway.
I decided to feature this particular sunroom because it's in Dallas. Can you imagine having a summer party in this beautiful room?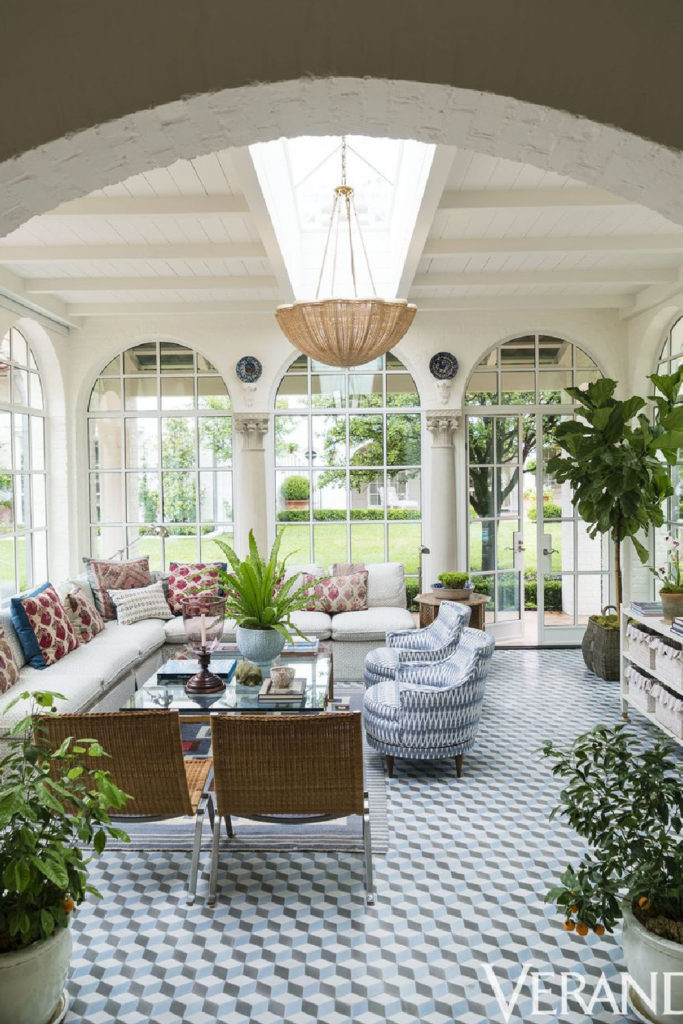 SUMMER DECORATING IDEAS FROM HOUSE BEAUTIFUL
What a happy, bright room. It screams "summer". The pop of colors and the floral motifs in the painting and the pillows grab your eye. The bold colors on the pillows, sofa, and rug feel like you are in a tropical garden.
This scene is just one of 30 easy summer decorating ideas ~ you will not run out of great inspiration.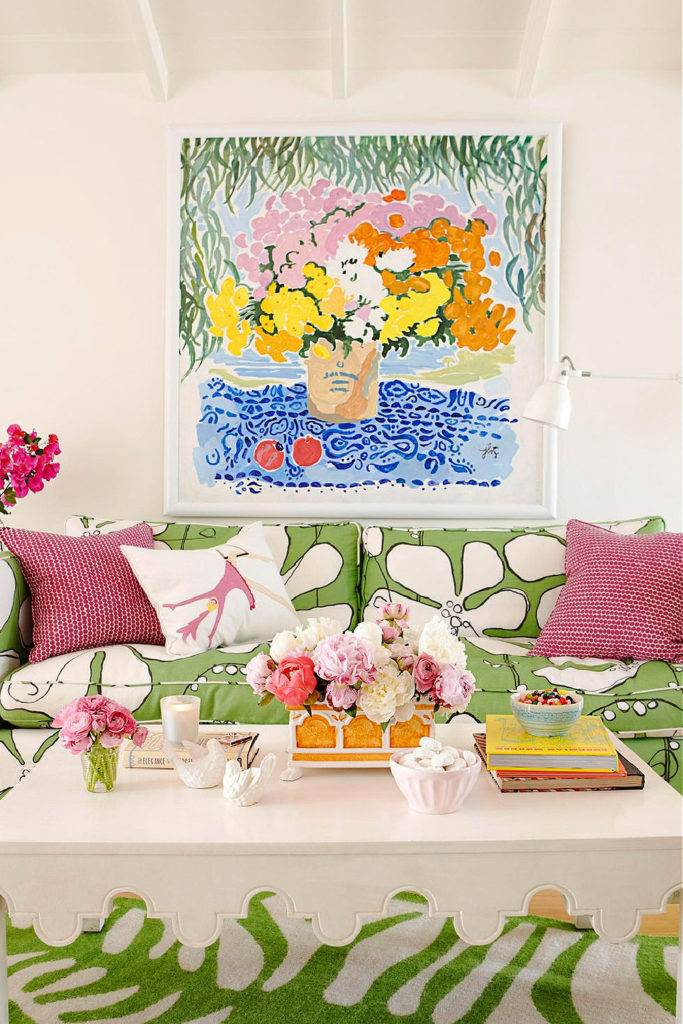 SUMMER HOME DECOR IDEAS FROM REAL PEOPLE
Magazine design features from professionals are wonderful, but I love seeing what real people are doing in their own homes. That's why I browse Pinterest to see what other bloggers are doing.
SUMMER STARTS AT THE FRONT DOOR
Summer home decor can start at the front door, continue into the entry and flow through the entire home. This complete summer home tour from Brendt at She Gave It a Go features a soft and light vibe throughout the home.
Pops of patriotic color add a fun vibe to all the spaces. Natural textures convey a casual, laid~back sensibility.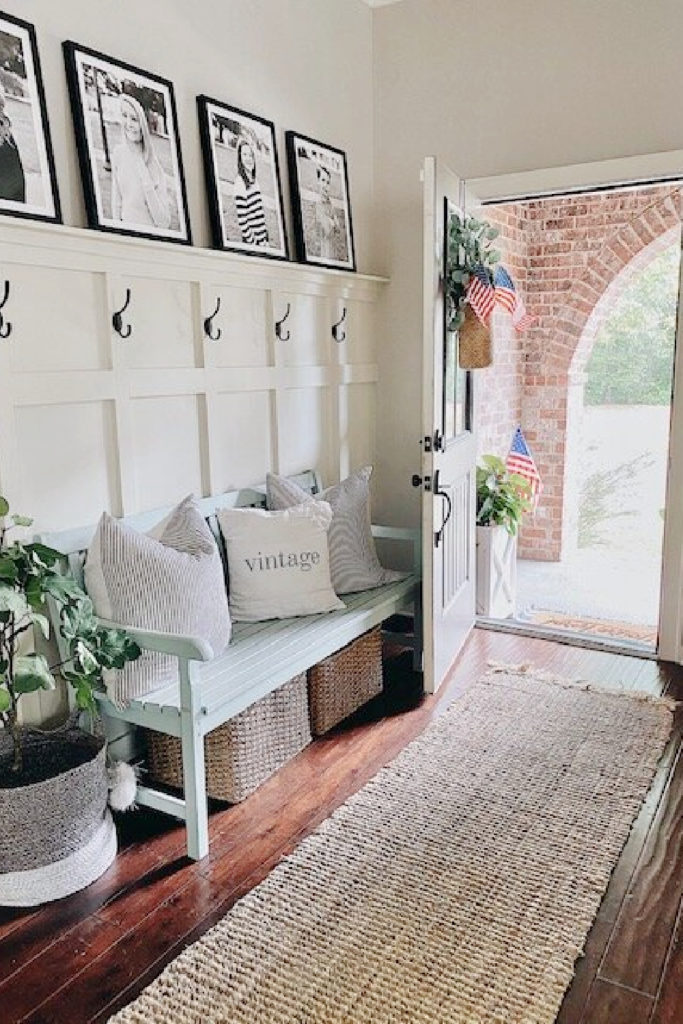 POPS OF COLOR DEFINE THIS SUMMER REFRESH
Summer design can be soft and neutral with natural textures. It can also be jam~packed with color. Jack of Crazy Life with Littles gave her home a summer refresh with lots of tips and suggestions.
I love her use of green on the patio with palms. The planter with metallic legs is a great contrast with the woven basket that holds pool towels.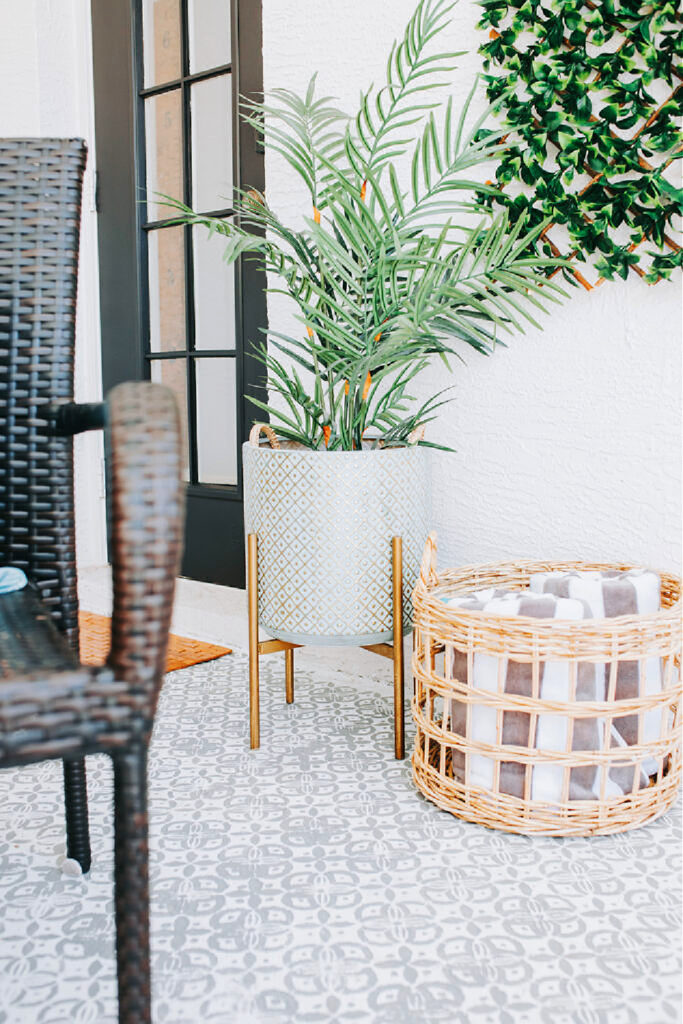 BLUE AND WHITE SUMMER PALETTE
Finally, Jane of Jane at Home shares her preference for blue and white in summer decorating. Are you surprised that I fell in love with her style? It's such a fresh, clean style. I'm in love with the blue and white stripe rug in the living room.
You will see lots of woven textures in baskets, rugs, seating and even tables.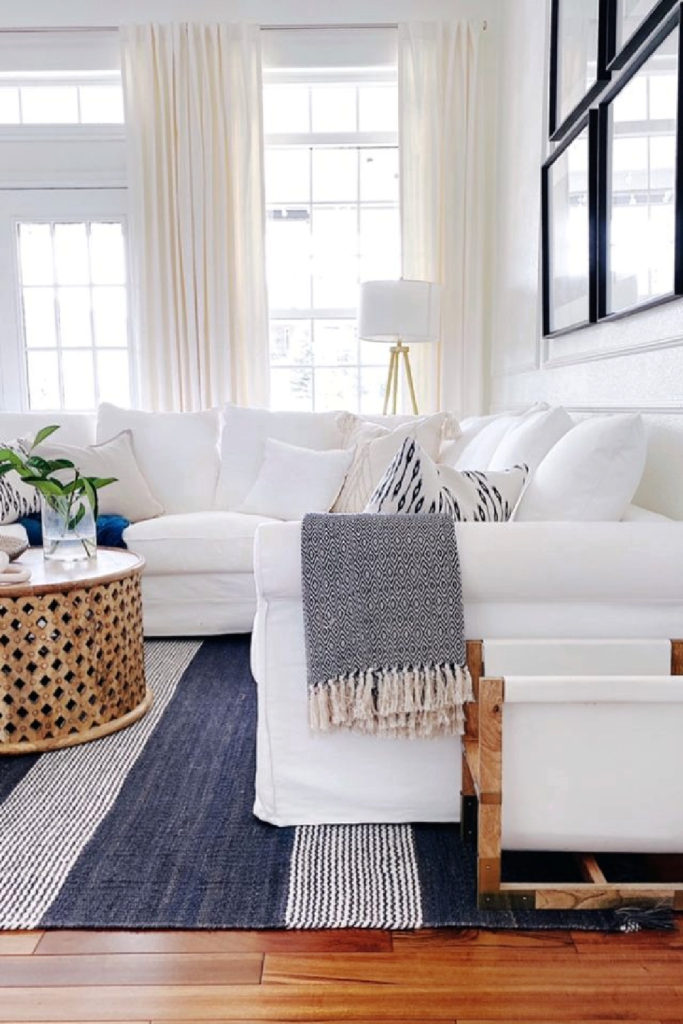 SUMMER TRENDS TO INSPIRE YOU
Label It Lauren shared some interesting ideas for the coming summer updates. One trend? An emphasis on using travel decor in your summer rooms.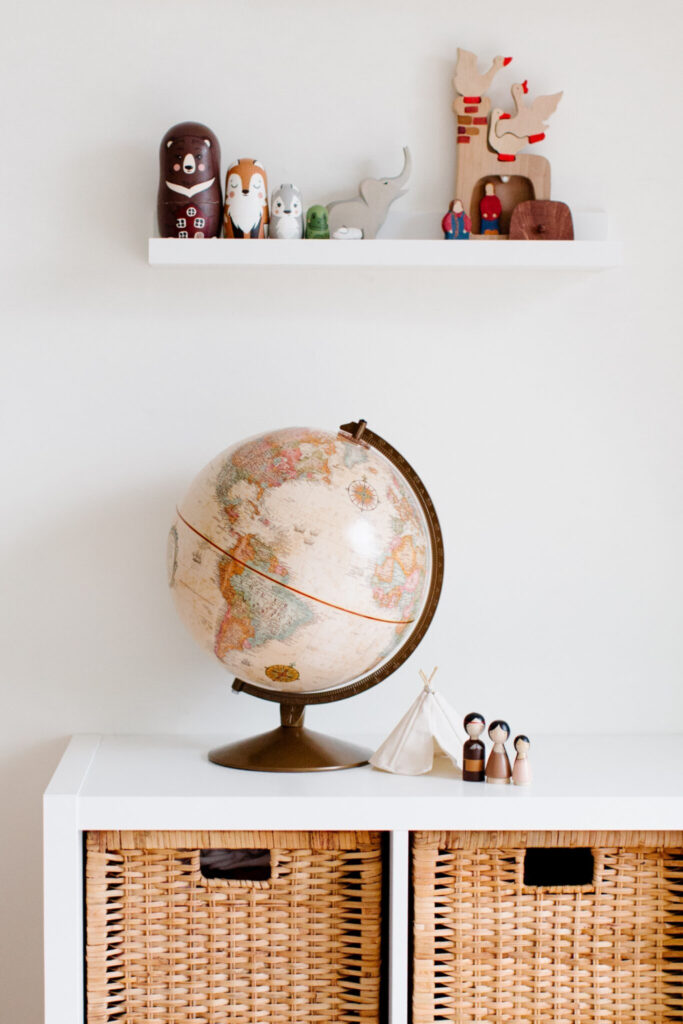 SUMMER MANTEL IN FRESH BLUE AND WHITE
In the cooler months, we tend to fill our mantels and other spaces with more accessories. In summer, it's time to have a more minimal approach. That's what Modern Glam did with her clean, spare mantel. The crisp white shiplap is a perfect background for the few blue accessories and large mirror. A few green plants bring the summer inside.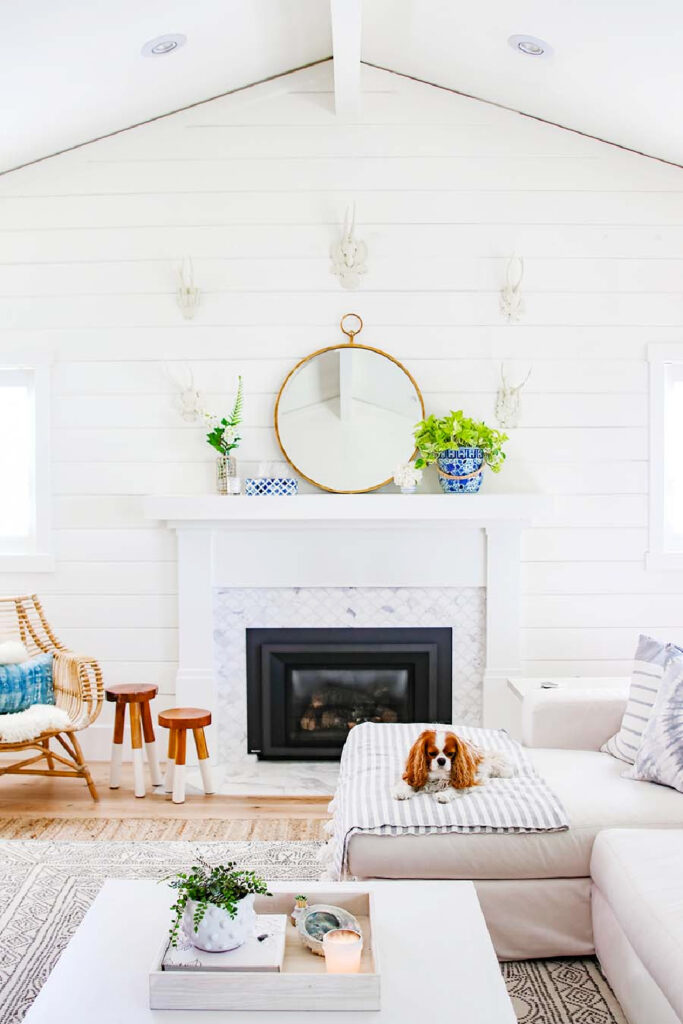 DECOR TRENDS CONTINUING INTO SUMMER 2022
I can always depend on my friend Yvonne to come up with a deep dive into home decor. The trends she discusses for 2022 will give you well~thought~out insights into what you want to do in your home this summer and going forward.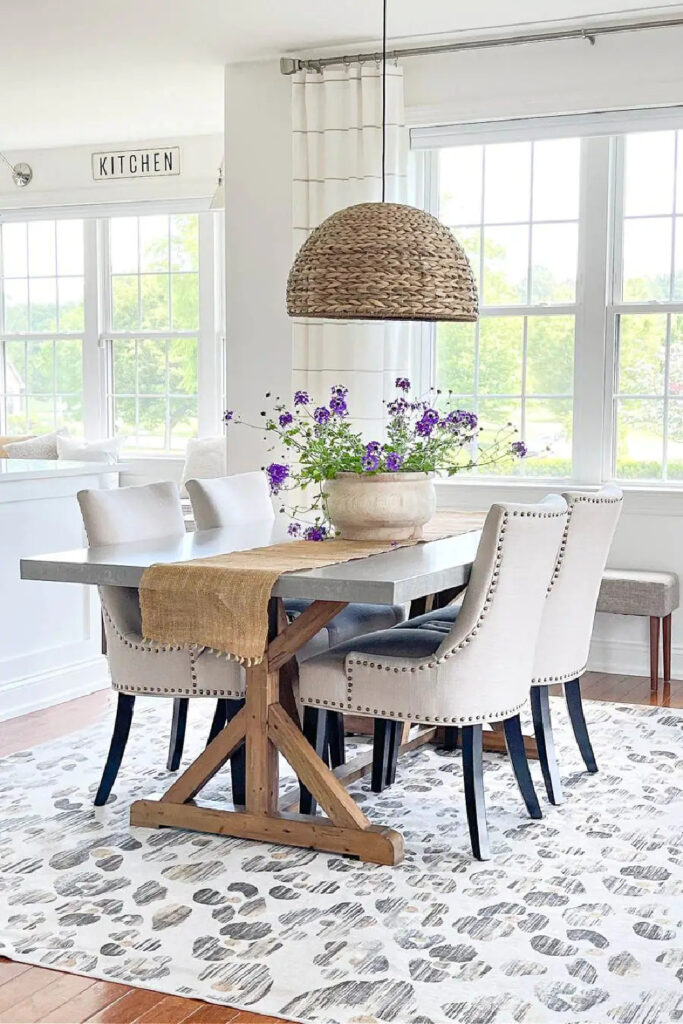 I have board ~ Summer Home Decor Ideas Pinterest Board ~ that you should really follow.
In case you need one more idea, here is our Summer Blue and White Bedroom from a couple of summers ago
What ideas were your favorites? Did you get some new summer home decor ideas?
I've been doing some summer home decor tweaks here and I'll show them off soon.
In the meantime, I hope that you will PIN this post so you have these ideas at your fingertips.