10 Fun Decorations to Celebrate the 4th of July
What are you going to do to celebrate the 4th of July this year? I have 10 fun decorations to celebrate the 4th of July to help you make the 4th festive.
Attending or marching in a parade? Making a trip to the beach, the lake, or a park? Watching a fireworks display? Attending a baseball game or hosting a backyard barbecue? You'll need these fun decorations to celebrate the 4th of July.
Whatever your plans, I hope you will have fun wishing our nation a happy birthday.
I've gathered some DIY projects, recipes, and decorations that pay tribute to the red, white, and blue. These fun ways to celebrate the 4th of July are always good, so I hope that you will PIN them for next year. You'll have a head start on the 4th of July celebrations.
These 10 decorations will help you celebrate the 4th of July with creativity and a patriotic imagination. I'm always amazed at the wonderful DIY projects, tablescape ideas, and dessert treats that people come up with ~ all in red, white, and blue.
Whether you are decorating your home for a party or need a couple of dessert ideas to take with you to a friend's backyard or just enjoy seeing what others have created, these holiday ideas will make you smile and give you inspiration for our next patriotic holiday ~ Labor Day.
CELEBRATE THE 4TH OF JULY WITH THESE 10 FUN DECORATIONS
Who doesn't love creating uses for mason jars? Susan at Organizing 31 made these precious patriotic party jars with a little red, white, and blue paint.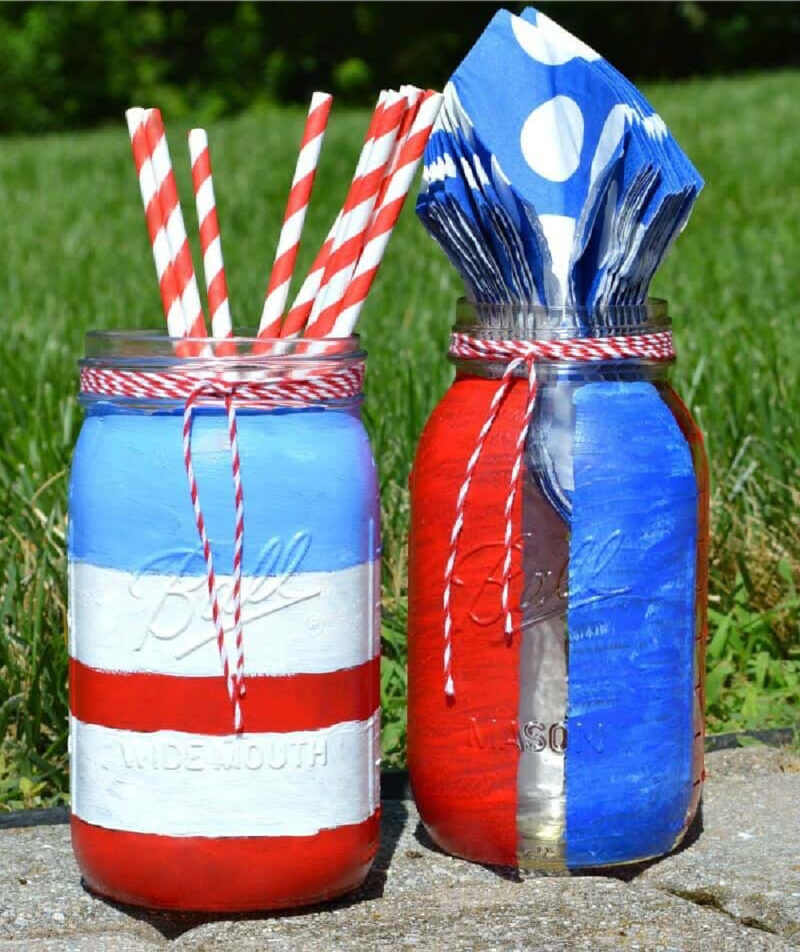 I'm from Texas and we love our bandanas. Angie from the Country Chic Cottage must love them, too, because she used them to make this country~themed bandana wreath.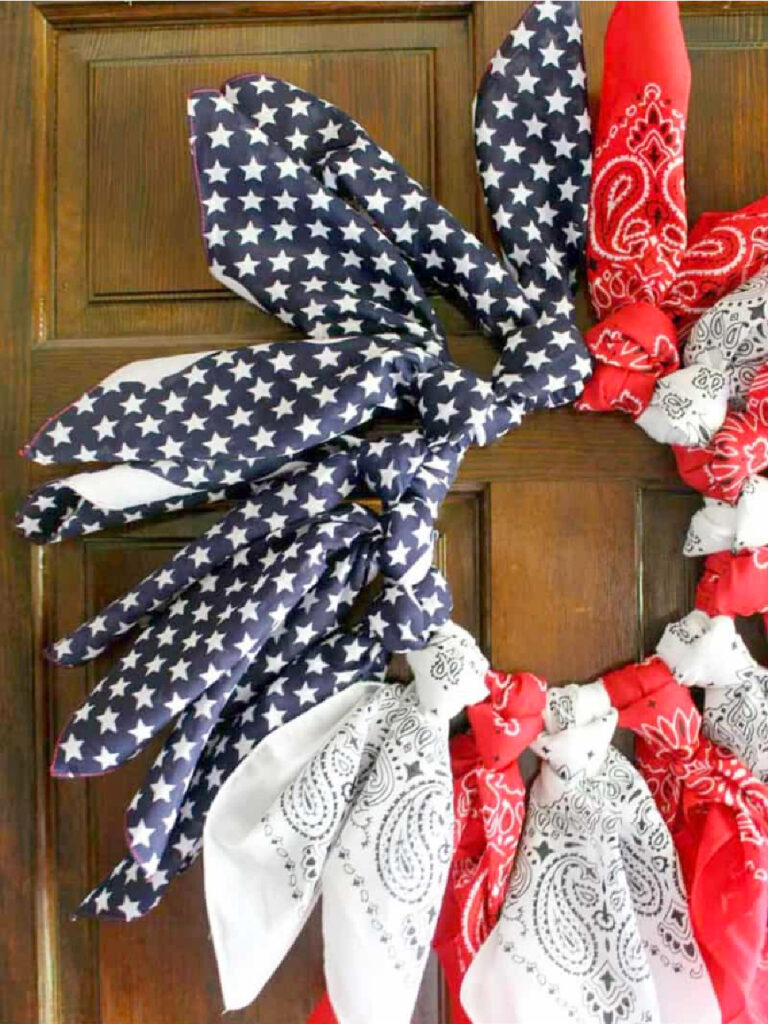 Jen at 100 Directions took the bandana theme and ran with it. She created these great printables to make a patriotic bandana banner.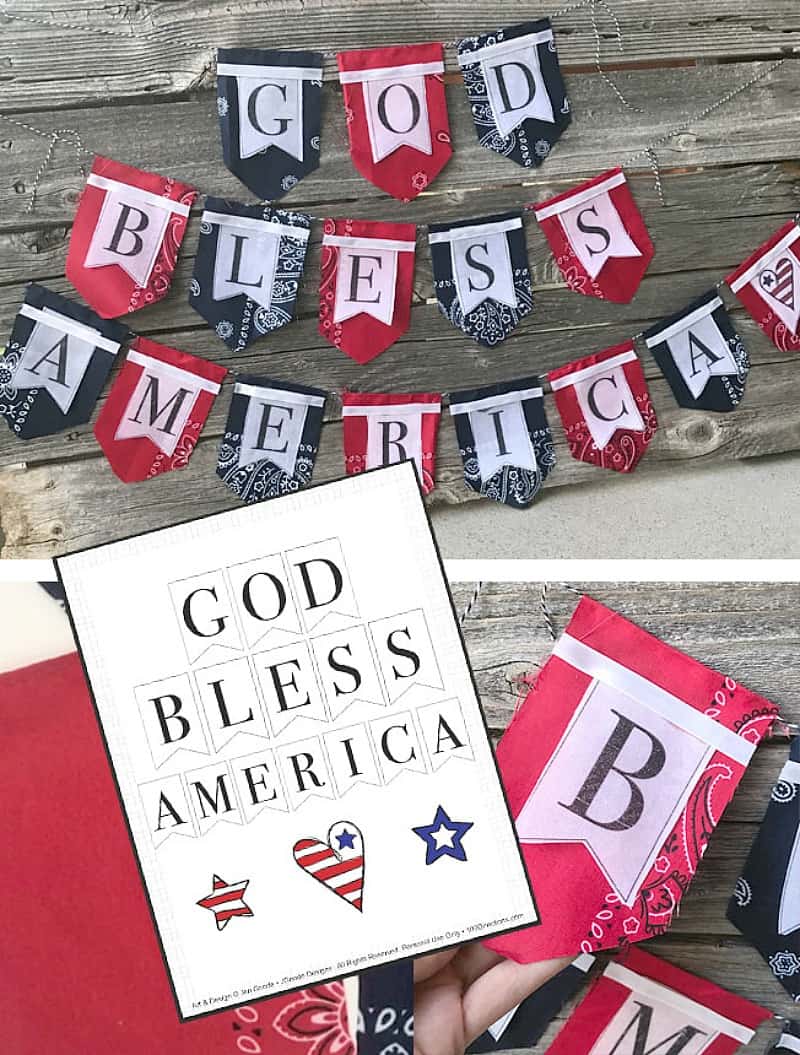 I love the simplicity of this super easy, no~sew bandana pillow from Lisa @ The Purple Hydrangea. You could use any red, white, and blue fabric to make a festive 4th of July pillow in a jiffy.
You gotta eat on the 4th of July and setting a pretty table makes celebrating more fun. Patina and Paint created these precious placemats with a patriotic theme. Super creative.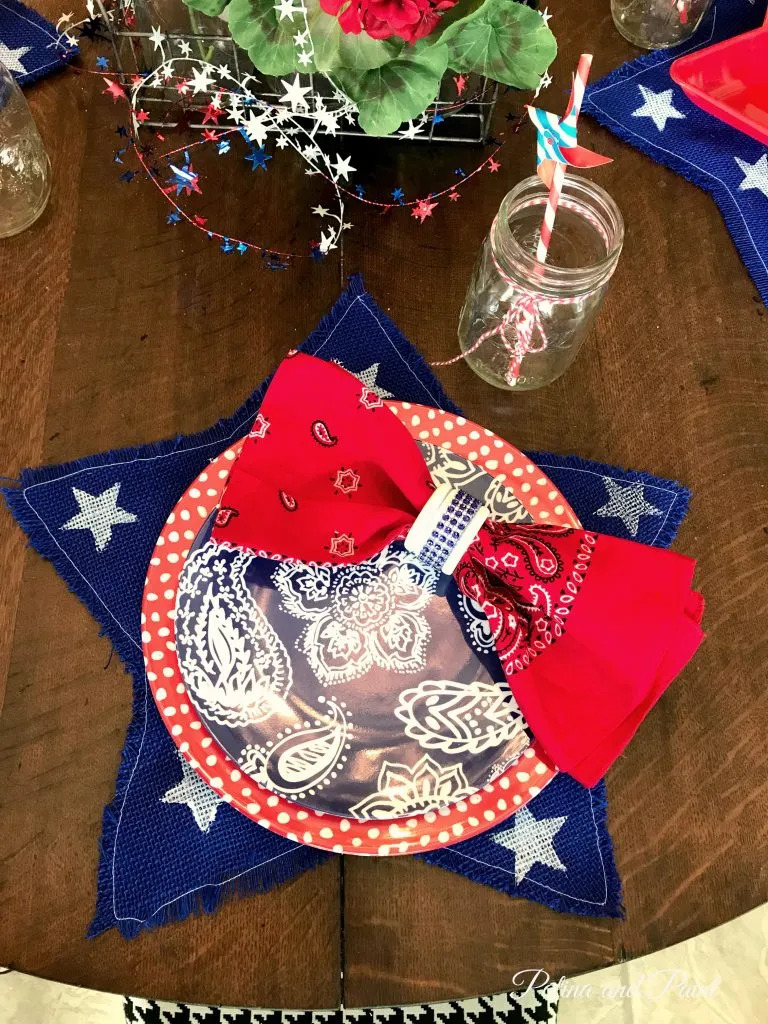 Speaking of eating ~ oh, let's ~ Tasting Table has declared that Strawberry Shortcake is an all~American summer dessert. This is a yummy recipe that has some kick with the addition of cognac ~ not your mama's strawberry shortcake!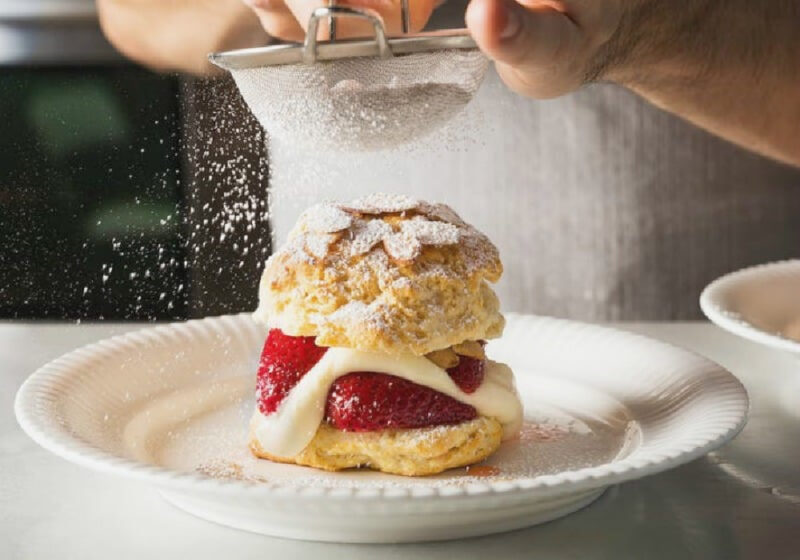 If cupcakes are more your cup of tea, then these sweet ones garnished with strawberries and blueberries from Buttercream Blondie are the perfect choice for a 4th of July dessert. Such a classic with a yummy sweet cream cheese icing.
Here's another look at my new DIY wreath and banner that I made this year.
Here's an easy red, white and blue vignette that I made for Memorial Day, but will, of course, work for the 4th of July as well.
Banners are always a great 4th of July decoration. Here is another free patriotic banner printable project from I Should be Mopping the Floor.
I hope these fun decorations to celebrate the 4th of July have inspired you. PIN this post so you have all these ideas handy. I hope you have a festive, safe, happy 4th of July. God Bless America.