10 Fabulous Finds at Bluesky Browsing #11
Is it time to think about Thanksgiving? I love Thanksgiving. If you are here to see this week's 10 fabulous finds for your home, inspiration for making crafts, and resources to inspire, entertain or inform you, I have you covered.
Sharing these 10 fabulous finds each week at Bluesky Browsing is one of my favorite things to do. I get excited about telling you about these nuggets of information.
The Cowboys won another game last Sunday. We are on a roll. Just had to share that tidbit.
I have 10 new fabulous finds for you this week. I'm sharing some Thanksgiving ideas and another Book of the Week.
My list of great ideas doesn't get shorter. For every idea I share with you, I add 3 or 4 or 5 to the list.
I'm constantly discovering fabulous finds to inspire us. My goal is to help you find ideas for your home decor, your crafting, your home organization, and anything about home. I'll throw in some good blogging information that I think will be beneficial to you.
Ready to see this week's fab finds?
10 Fabulous Finds at Bluesky Browsing #11
This post contains affiliate links to products and resources you may love to have. If you should purchase anything from this site, I may be compensated, but you don't pay a penny more.
ON THE BLOG FRONT
It was a great week on the blog. I shared a Thanksgiving project (it's not too early!) and an awesome Thanksgiving tablescape.
I watched/listened to seven webinars this week; the topcs covered more changes to Pinterest (what's new?), best SEO practices, how to improve ad revenue with Ezoic, how to improve your website health, and getting organized with Trello. My head is spinning. Most were really good but one was way over my head.
I watched Next Level SEO with Mike Futia of Stupid Simple SEO (affiliate link). This was a Q & A with Mike, so the topics were all over the place.
After watching a webinar on organization, I updated some of my Trello boards. I need to focus on using them more.
Have you heard? Pinterest announced some major changes to the platform at their Creator Festival on Wednesday. (You can watch the replay on YouTube.) The titles of certain tabs have changed and there is a new feature on Idea Pins. The biggest buzz of all? Paypal offered a zillion $$ to buy Pinterest. What would that mean for the platform? Who knows. This is part of the on~going saga of Pinterest changes. As Pinterest guru Amy LeBlanc shared: "as long as the platform gets traffic from Google (it's largest referrer of traffic, kind of a big deal), I'm not worried, and I don't think you should be either! Resist the panic."
It was a really busy week on the blog last week. I shared 3 great posts: How to Style an Outdoor Thanksgiving Table Outdoors, How to Make a Grateful Thanksgiving Wood Sign, and 10 Fabulous Finds #10.

ON THE HOME FRONT
Sweet Shark and I continue to watch NCIS Hawaii, La Brea, and Big Sky. We saw a commercial that Black List starts up soon ~ yippee. I finished watching Episode 5 of The Morning Show. Oh, wow. Did Reese Witherspoon/Bradley throw you a big shocker? Not sure what I think about that story line.
I had my second cataract surgery on Monday on my right eye. It's my reading eye. It went great. For the first couple of days, reading on my phone or the printed page was a little blurry. Working on my computer was awesome ~ crystal clear and bright. I finally remembered what the eye doctor told me: with my improved near vision, I don't have to hold my phone or reading material so close. By increasing the distance between my eye and the reading material by 4 ~ 6 inches, I could see clearly. It's a habit I'll have to work on. Bottom line, I can see to read without a problem.
Sweet Shark finished planting our front beds with pansies and mums and mulch. They look so pretty with fall color.
In exciting news: Our 24th anniversary is this coming Monday. Hard to believe it's been that long. I'm grateful for meeting this amazing guy at church. He is so supportive of me. And he likes to dance in the kitchen on Saturday night.
In really exciting news: on Tuesday, we fly to Savannah, one of our favorite cities. Our friends Valerie and Bill will pick us up at the airport and we'll go to their condo on Hilton Head. We have never been to that part of South Carolina. After three days in HH, Val and Bill will take us back to Savannah. We will spend two more days there before flying home on Halloween. This is our first real vacation in almost two years.
10 FABULOUS FINDS FOR THE HOME, CRAFTS AND RESOURCES TO SHARE
This post contains affiliate links to products recommended here. If you should order anything from this site, I may receive compensation, but you don't pay a penny more.
Here we go with Bluesky Browsing #11. I think this is a really great list for anyone.
It is not too early to plan your Thanksgiving table. Repeat that. It is not too early to plan your Thanksgiving table. Vicki and Jenn of 2 Bees in a Pod have some great ideas ~ 14, in fact.
2. We know that using internal links (links to other posts or pages on your own site) in blog posts is important for building trust and authority. But can you include too many internal links in a post? This article shares what Google (the ultimate authority) recommends.
3. I couldn't let this episode of Bluesky Browsing go by without sharing another delicious cocktail. When fall comes, our taste buds crave warmer flavors of cinammon, nutmeg, cider and pumpkin. This Apple Cider Martini from A Couple Cooks sounds yummy for a cozy evening by the fire.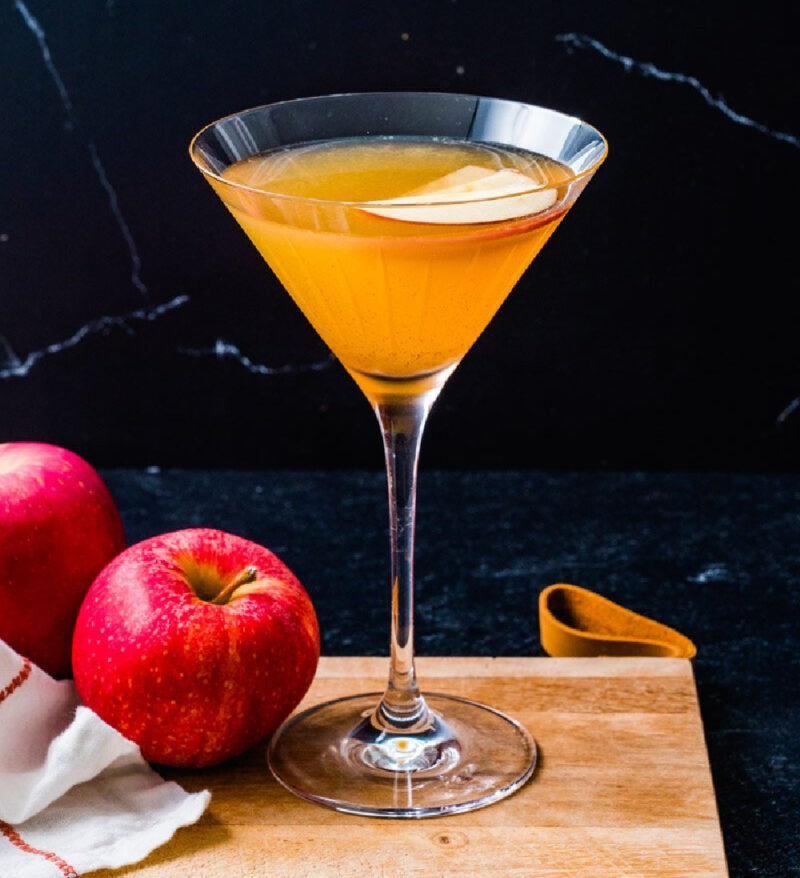 4. This week we had to replace all four of our outdoor coach lights, two in the front and two in the back. In each one, only one socket worked. We had an electrician look at them, and he determined that they were history.
So the search began. We wanted a similar style and size, but something just a bit different. There was no easy way to clean the glass on the current ones so I wanted something that was more cleaner~friendly. I found the ones we really liked. They were installed this week and now we love them. Plus the glass is so clean!
5. Last week I shared Marlene of Glitz and Grammar's ways to begin a blog post. Today I'm sharing her ideas for 6 Ways to End a Blog Post. Put the two ideas together for better post~creation.
6. With Thanksgiving about a month away, are you thinking about hosting family and friends? I've been collecting some items to help with entertaining. From trays to cake stands to bar carts to extra plates, let's get ready to celebrate the holiday season.

7. Are you planning to have young people over for Thanksgiving? From toddlers to middle school age, having interesting table decorations will make the day more enjoyable for everyone. Annemarie of Make Every Day an Event shares how to create such a tablescape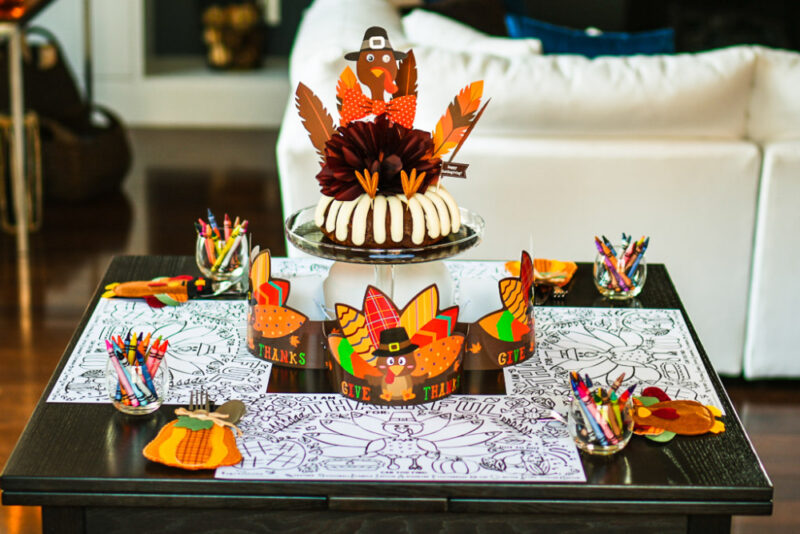 8. We all love before and afters, right? From redecorating a room to repurposing a flea market find, we all enjoy transformations. One of my favorites for ideas is organizational befores and afters. I found this collection of before and after organization makeovers at Country Living.
9. If you have been reading Bluesky at Home for a while, you know I absolutely love products from A Makers' Studio. The Fall in Love Maker Box is now no longer available. You have everything you need to make several projects.
10. BOOK OF THE WEEK: As I shared last week, I am an avid reader. My friends will tell you that I am never without a book. I keep a running list of books I read. I checked and I now have 796 on the list.
My favorite genre is historical fiction. As a history minor, I love history ~ duh! When history is mixed with characters and situations that could have taken place, I'm all in. Detailed research into the time, the circumstances, the culture is so interesting to me. We learn how to deal with the present and how to handle the future by studying the people and happenings of the past.
I also love biographies, especially of women. If you watched The Crown, you noticed the importance that Winston Churchill's wife played in his life, both public and private. When I saw the book Lady Clementine by Marie Benedict (her pen name), I knew it had to be on my reading list. I read this book last spring.
This is the fourth "fictionalized account" of a historical woman that I have read by Marie Benedict. I loved this book's deep dive into the life of Clementine Churchill, spanning the first 3/4 of the 20th century. Marie Benedict's extensive research into Lady Churchill's life forms the backdrop for events from WWI, WWII, the abdication of a king and the crowning of a young queen. Covering the marriage to the most important British figure of the 20th century, Clementine's own struggles with her identity and place in history is captivating.
I highly recommend and intend to read Benedict's most recent book about Agatha Christie.
That wraps up the 11th edition of Bluesky Browsing. What did you think of this week's 11 favorite finds? Which was your favorite?
What are your favorite topics? I'd love to know what topics you are curious about. Let me know in the comments and I'll search browse for them. Be sure to PIN to keep these ideas handy.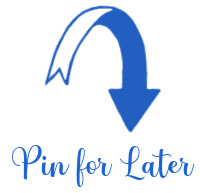 In between writing posts, taking courses, reading, and doing various blogging tasks, and walking Nola, I'll be browsing away.
Have a great weekend.