10 Fabulous Finds at Bluesky Browsing #10
Are you here to see this week's 10 fabulous finds for your home, inspiration for making crafts, and resources to inspire, entertain or inform you?
I can't believe that we are already at Bluesky Browsing #10. That sounds like a little milestone.
After an amazing weekend of college football and another great Cowboys' win, we're getting ready for Halloween and Thanksgiving.
Sweet Shark's birthday was this week and we celebrated with a lovely dinner at one of our favorite steak houses. I love birthdays, don't you?
I have 10 new fabulous finds for you this week. I'm sharing more Halloween ideas, a cute Halloween party idea for the kids, and another Book of the Week.
If you could see my Notes (That's where I keep ideas and links to possibilities for Bluesky Browsing.), you would see a very long list.
I'm constantly discovering fabulous finds to inspire us. My goal is to help you find ideas for your home decor, your crafting, your home organization, and anything about home. I'll throw in some good blogging information that I think will be beneficial to you.
Where do I find these ideas? Everywhere! New and wonderful ideas pop up in so many places. So let's get started.
10 Fabulous Finds at Bluesky Browsing #10
This post contains affiliate links to products and resources you may love to have. If you should purchase anything from this site, I may be compensated, but you don't pay a penny more.
ON THE BLOG FRONT
It was a great week on the blog. I shared some Halloween projects (it's not too early!), a fantastic Halloween cupcake recipe, and a new Halloween tablescape.
ON THE HOME FRONT
Sweet Shark and I watched have a new TV show: NCIS Hawaii (It almost takes the place of Hawaii 5~0.); we decided to continue with La Brea; yea, BIg Sky started up again.
I had my one~week check up with the cataract doctor. She was really pleased with the healing progress and inflamation is down. I went to tennis drills on Tuesday and could really tell a difference. I can see the ball and faces on the opposite side of the court. She says my distance vision will continue to improve for a couple more weeks. This coming Monday is the surgery on my right eye. It's my reading eye; I can read without correction, but she tells me that things will be brighter and not grey. Can't wait.
We have fine tuned our plans for Christmas. We are still flying to Atlanta for Christmas. Instead of driving to Charleston after Christmas, our son~in~law came up with a new plan. We (Sweet Shark, me, older daughter, SIL, and two granddaughters will drive to the Alabama coast for 4 days at two different resorts. Then SS and I will rent a car and drive to New Orleans on the 30th for a flight home to Dallas. SS and I have never been to this part of Alabama so it will be a new adventure.
I'm done decorating for Halloween. Now we can just enjoy the spookiness. Nola does not like the bat that shrieks, the witch that crackles or the broom that sings.
Finally, we got rain for a couple of hours one evening. Of course, that brought in the humidity, but beggars can't be choosers. It's actually much cooler today.
10 FABULOUS FINDS FOR THE HOME, CRAFTS AND RESOURCES TO SHARE
This post contains affiliate links to products recommended here. If you should order anything from this site, I may receive compensation, but you don't pay a penny more.
Here we go with Bluesky Browsing #10. I think this is a really great list for anyone.
I love creating fun tablescapes for holidays and events. My friend Rebecca of The Zucchini Sisters shared one of the most creative Halloween tablescapes I've ever seen.
2. When you were writing an essay in high school, did you have trouble starting your paper? The same can be said of a blog post. Marlene Srdic of Glitz & Grammar shares come specific ways to get that post off the ground with a great introduction.
3. With the weather getting cooler, a great fall cocktail sounds yummy. I found this delicious one at How Sweet Eats ~ Brown Sugar Bourbon Smash. I've already printed off the recipe and given it to Sweet Shark.
4. The leaves of our Japanese Maple have definitely been falling in our backyard. They have been piling up on our new stone patio. We have a gas~powered leaf blower that Sweet Shark uses, but it's very heavy. I wanted a smaller version leaf blower that I could use. I found the perfect one on Amazon. It is light~weight and uses a battery charger.
I used it Thursday before the rain came. I loved it; Nola not so much. This is mama's new toy.
5. I am not one to make recipes that look like blood and guts, but I do love a super cute cookie or dessert for Halloween. I found this cute Halloween Spider cookie from Chrysa at Thrifty Jinxy.
6. I've been thinking about giving our daughters Christmas decorations for their homes as Christmas presents this year. What better Christmas decoration than pillows? So I've been browsing and found nine possibilities. The hard part will be choosing which one for which daughter ~ and me. Which ones are your favorites?

7. If you need a cool snack for Halloween for the kiddos, then take a look at what Kristen of Ballgown with a Coffee Stain created. Kids will love all the bright colors.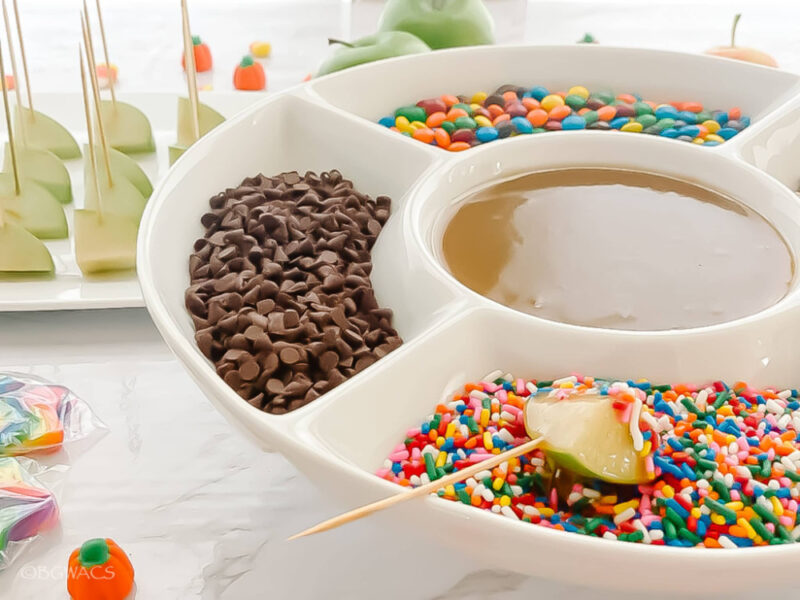 8. If you are not a big fan of super scary Halloween decorations, but want to get in the spirit of the holiday, you might like to try making these DIY Halloween book stacks from 2 Bees in a Pod.
9. If you have been reading Bluesky at Home for a while, you know I absolutely love stencils from A Makers' Studio. If you have used them or have been waiting for a great opportunity to try them, now is a great time. All Halloween stencils are on sale now through Monday morning at 9:00 CT. Check them out, pick one (Don't forget to order your paint of choice!), and make yourself a super cute Halloween decoration.
10. BOOK OF THE WEEK: As I shared last week, I am an avid reader. My friends will tell you that I am never without a book. I keep a running list of books I read. I checked and I now have 796 on the list.
My favorite genre is historical fiction. As a history minor, I love history ~ duh! When history is mixed with characters and situations that could have taken place, I'm all in. Detailed research into the time, the circumstances, the culture is so interesting to me. We learn how to deal with the present and how to handle the future by studying the people and happenings of the past.
One of the most interesting times in recent history is World War II. It's a time that still affects our world today. I especially enjoy historical fiction that centers on women of that time and how they survived. The Girl from the Channel Islands is the story of Hedy Becu, an Austrian Jewish girl who escaped Vienna and landed on the British Channel Islands. Did you know that the Germans occupied this spot of British territory during WWWII? It's not a well~known fact.
During a cruise from Amsterdam (where we toured Anne Frank's house) to Rome in 2005, we stopped on Guernsey in the Channel Islands. We learned about the German occupation and how the British coped. We even toured the German bunkers and gun turrets. It was chilling and still frightening. That's one reason I was attracted to this first novel by Jenny Lecoat, who grew up in the Channel Islands.
If you like history, but more importantly, stories of people overcoming adversity, especially "an unforgettable tale of resilience and bravery", then this is a story you should read.
That wraps up the 10th edition of Bluesky Browsing. What did you think of this week's 10 favorite finds? Which was your favorite?
What are your favorite topics? I'd love to know what topics you are curious about. Let me know in the comments and I'll search browse for them. Be sure to PIN to keep these ideas handy.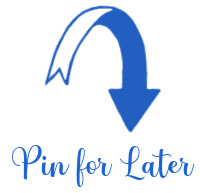 In between writing posts, taking courses, reading, and doing various blogging tasks, and walking Nola, I'll be browsing away.
P.S. I'm saving the cupcake recipe and the cupcake topper in the picture for next week.
Have a great weekend.