10 Fabulous Finds at Bluesky Browsing #9
Are you here to see this week's 10 fabulous finds for your home, inspiration for making crafts, and resources to inspire, entertain or inform you?
Welcome to October, where, even here in Texas, the leaves are starting to fall.
The holiday season has begun and it's Texas-OU weekend. Nothing says fall like a great football rivalry and the State Fair. We're getting ready for Halloween.
I have 10 new fabulous finds for you this week. Of course, they are new. I'm sharing more Halloween ideas, a fall recipe, a simple fall mantel, and another Book of the Week.
10 Fabulous Finds at Bluesky Browsing #9 is here. I have a long list of things to share, but, as always, 10 is the magic number.
I've discovered some fabulous finds to inspire us. My goal is to help you find ideas for your home decor, your crafting, your home organization, and anything about home. I'll throw in some good blogging information that I think will be beneficial to you.
Where do I find these ideas? Everywhere! New and wonderful ideas pop up in so many places. So let's get going.
10 Fabulous Finds at Bluesky Browsing #9
This post contains affiliate links to products and resources you may love to have. If you should purchase anything from this site, I may be compensated, but you don't pay a penny more.
ON THE BLOG FRONT
It was a great week on the blog. I shared some DIY Halloween projects (it's not too early!) and some pumpkin DIY projects.
I'm so happy to say that I started working on Debbie Gartner's Journey to the Center of Amazon course again. It's a simple course, a combination of text and video. I've learned so much about how to use Amazon ~ all of which I didn't know before.
You've heard me mention Stupid Simple SEO ~ one of the best SEO courses around. Well, now Mike Futia (alias Pearson) has created a new membership called Next Level SEO; he describes it as "THE place for serious bloggers to stay tapped in, collaborate with hundreds of other serious bloggers, get ongoing support from my team, AND get exclusive members-only discounts on the tools and software you need to help you scale your blog FASTER and EASIER." I decided to join ~ the price was so reasonable. Unfortunately, the membership sign up was only open from Monday to Friday and is now closed. Next time, I'll give you more heads up.
I watched a workshop on creating the best Pinnable images for Pinterest taught by Kristin of Applecart Lane. Kristin is a graphic design expert. I took pages and pages of notes, do's and don'ts.
I also signed up for Jennifer Maker's FREE Love List E~Book.
Here are the posts that I shared last week: How to Style a Halloween Entry, Simple DIY Fall Wood Sign, and 10 Fabulous Finds #8.

ON THE HOME FRONT
Sweet Shark and I watched An Affair to Remember with Deborah Kerr and Cary Grant. It took us two nights. It's known as one of the most romantic movie of all time. I start crying everytime Cary/Nick remembers the description of the lady who was given his painting. He turns around from the door. Deborah/Terry realizes he knows her secret. It's the most touching 3 minutes in movieland.
My cataract surgery on my left (bad distance) eye was Monday. I couldn't believe how easy it was ~ no pain, no discomfert. The best part was Tuesday morning when the bandage was removed and I looked around and could see ~ clearly, without blurriness, for the first time in a few years. On the way home (Sweet Shark was driving), colors were bright and clear, I could read street signs, I could see depth. It was like someone adjusted the camera lens from yellow and grey to white balance. It really is amazing. If you are told you have cataracts and it's time for surgery, sign on the dotted line as fast as you can. I am still adjusting in a good way to this new beautiful, clear, and colorful world. Thank God for the miracle of modern medicine.
We are making travel plans for Christmas. Our trip to Atlanta and Charleston last year was cancelled, of course. We are hoping that it's back on track. Are you making plans for Christmas?
We brought out more Halloween decorations from the garage. I love setting out our witches and scarecrows and goblins.
Did you see Nola and me after she was groomed? She is so cute. (FYI, I had just come from playig tennis, therefore no makeup and a lttle hot and sweaty.)
10 FABULOUS FINDS FOR THE HOME, CRAFTS AND RESOURCES TO SHARE
This post contains affiliate links to products recommended here. If you should order anything from this site, I may receive compensation, but you don't pay a penny more.
Here we go with Bluesky Browsing #9. I think this is a really great list for anyone.
I love simple, seasonal recipes, don't you? My friend Mel of Flour on my Fingers shared this 3-ingredient apple dip. Oh so fall.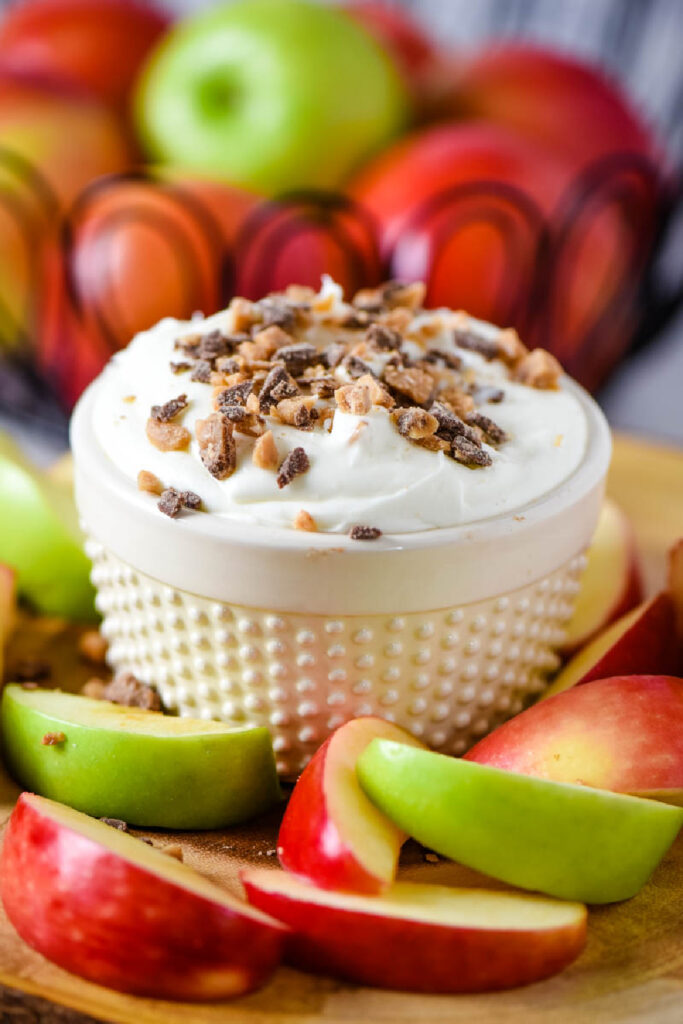 2. With cooler weather coming our way, we all want to sit with a mug of hot chocolate or a glass of wine, shawl wrapped around our shoulders, and enjoy a beautiful fireplace. Here are 12 fireplace designs for inspiration.
3. Do you know what E-A-T means? It stands for Expertise, Authority, and Trustworthiness. Google really loves these three things on a website. This article from Link-Assistant.com explains in detail how you can achieve it on your site.
4. Do you have a puppy/dog? Our Nola is now 8 1/2 months old and is quite the handful. Last week when I picked her up at the groomer, I could tell she was really thirsty. I had my water container with me, but no way to get her the water other than pouring some into my hand, which didn't work well.
That night, I told Sweet Shark we both needed doggie water bowls to keep in our cars. I found the perfect ones on Amazon. They are collapsible and have a little hook to attach to the car or your belt. You can even choose your colors. I have the pink one in my car.
5. Do you use Pinterest to share your blog posts and grow your traffic? Most bloggers do. I'm on Pinterest every day, sharing my stuff and searching for new ideas and information. Pinterest has a community that creators can access for information and hear directly from Pinterest. It's the Pinterest Business Community. I'm finding great support there. I encourage you to check it out.
6. Have you heard of Designrr? It's a program designed to help you easily transform blog posts and PDFs into ebooks. I just signed up for Designrr. I'm excited about this. The price is amazingly low for what you get. Now I just have to figure out how to use the program! There are lots of tutorials and walk~throughts for help.
7. Are you still thinking about decorating your mantel for the fall season? My friend Linda of Life on Summerhill shares some simple ways to use baskets and candles. This mantel would be easy to transition to a Halloween one.
9. If you are needing to get supplies for your Halloween decorations, then Dollar Tree is the place to go.
10. BOOK OF THE WEEK: As I shared last week, I am an avid reader. My friends will tell you that I am never without a book. I keep a running list of books I read. I checked and I now have 795 on the list.
This week's book is one that I haven't been able to get out of my head since I finished it last summer. It's Resistance Women by Jennifer Chiaverini. Named One of BookBub's best historical novels of the year and Oprah magazine's buzziest books of the month, it's based on the true story of women and men during the beginning of the Nazi takeover of Germany through the end of the war. The main character is an American professor, Mildred Fish Harnack, who marries a German professor and moves to Germany in the mid~1930's. They, along with many of their friends form a secret German resistance, trying to undermind the Nazi takeover of Germany. It's a story that hasn't been told. (You can Google the names of the characters to get more information.)
Although you are drawn to the personal dangers and sacrifices that these people make to save Germany from Fascism, what struck me was how the Nazis were slowly able to suck people into believing the propaganda and deceit put out by the government. By pitting citizens against each other, they created a world where former friends and neighbors mistrusted each other. It's a true story that has frightening implications for our country today.
That wraps up the 9th edition of Bluesky Browsing. What did you think of this week's 10 favorite finds? Which was your favorite?
What are your favorite topics? I'd love to know what topics you are curious about. Let me know in the comments and I'll search browse for them. Be sure to PIN to keep these ideas handy.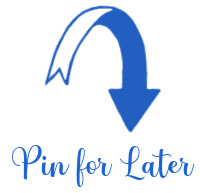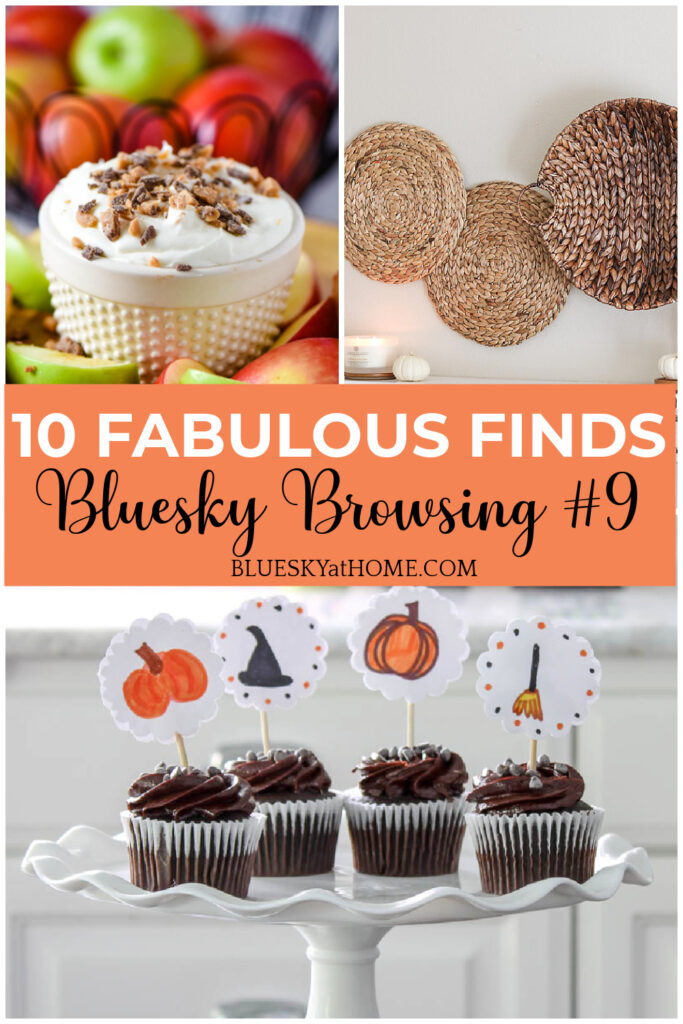 In between writing posts, taking courses, reading, and doing various blogging tasks, and walking Nola, I'll be browsing away.
P.S. I'm saving the cupcake recipe and the cupcake topper in the picture for next week.
Have a great weekend.