10 Fabulous Finds at Bluesky Browsing #8
Are you here to see this week's 10 fabulous finds for your home, inspiration for making crafts, and resources to inspire, entertain or inform you?
Welcome to October, the most fall of fall months. It's the beginning of the 4th quarter, the holiday season, deep into football, sweaters, and lit fireplaces. Oh, and Halloween.
I have 10 new fabulous finds for you this week. Of course, they are new. I'm sharing more Halloween ideas, a Halloween cocktail, and a new feature ~ Book of the Week.
10 Fabulous Finds at Bluesky Browsing #8 is here. I have a long list of things to share, but, as always, 10 is the magic number.
I've discovered some fabulous finds to inspire us. My goal is to help you find ideas for your home decor, your crafting, your home organization, and anything about home. I'll throw in some good blogging information that I think will be beneficial to you.
Where do I find these ideas? Everywhere! New and wonderful ideas pop up in so many places. So let's get going.
10 Fabulous Finds at Bluesky Browsing #8
This post contains affiliate links to products and resources you may love to have. If you should purchase anything from this site, I may be compensated, but you don't pay a penny more.
ON THE BLOG FRONT
It was a great week on the blog. I shared some DIY Halloween projects (it's not too early!) and some pumpkin DIY projects.
Did I tell you that a couple of weeks ago I was accepted to rewardStyle/LTK.it ~ on my first try, no less! I am still navigating through setting up my shop on the app. I did add a Boutique Shop about baskets to a post. If you would like to follow me on LTK, I would be honored. There are no shops there yet, but you will see them when I post them. If you have the LTK app on your phone, search LIKEtoKNOW.it in the search bar. When a list comes up, click on Bluesky at Home. In the next screen click on INFLUENCERS. You will see my picture and Bluesky at Home. Click on the FOLLOWING BUTTON.
Every week, I try to take advantage of a few of the classes and webinars available to bloggers. I am a member of KariAnne Wood's Thistlewood FB Mastermind. Monday we had a rousing Q & A session. On Tuesday, I listened to a webinar from Yoast SEO. (I'll share some tips on my Monday newsletter.) On Wednesday, my little 3~person PInterest strategy group met and the main topic was Idea Pins. So much information, so little time!
This coming week is DIY Challenge on Wednesday. The theme is creating something with wood. I have my wood and supplies so stay tuned. NOTE: my first cataract surgery is Monday. I hope to be able to see sufficently to work on the computer.
BIG QUESTION: if you are a blogger, do you struggle with proofreading your posts. Do you find a lot of grammar, punctuation, or typos in your posts AFTER you have published? How do you fix them? Would you hire someone to proofread your posts. Just asking.
Here are the posts that I shared last week: Blue and Gold Fall Bedroom, How to Use Vintage Style in Fall Decor, and 10 Fabulous Finds #7.
ON THE HOME FRONT
No time for The Morning Show or Bridgerton last week. Sweet Shark and I did watch the first episode of the new show La Brea; it's a little cheesy, but we tend to like disaster shows. We'll give it another week and see if it's worth sticking with.
I've had to go to the AT&T store twice in the past week to figure some things on my new phone. My new cover arrived and I love it. For one thing, the SQUARE option in camera is hidden. Why did they do that?
This coming Monday is my first cataract surgery. I am really excited. Everyone I've talked to says it will drastically change how I see distance. I hope so because I can't see "didily squat, as we say around here. I did play leauge tennis this week. My partne and I lost, but it was still a great match. (If you play tennis and I say most games went to deuce you'll know it was a close match.) No tennis at all this coming week after the surgery.
Nola got her second grooming this week. She looks really cute. She looks smaller, too. (Check out my IG Stories for a look.)
It finally rained yesterday. We have been in a mini~drought all September. Welcome, October, bring on the rain.
10 FABULOUS FINDS FOR THE HOME, CRAFTS AND RESOURCES TO SHARE
This post contains affiliate links to products recommended here. If you should order anything from this site, I may receive compensation, but you don't pay a penny more.
Here we go with Bluesky Browsing #8. Since it's now October, this week is heavy on the Halloween. Can't help it.
Let's get started with a Halloween cocktail from Tammilee Tips inspired by a iconic Halloween candy ~ candy corn. Too cute for words.
2. It is October and that means Halloween. Dollar Tree and Halloween go hand~in~hand. Here are 12 darling DIY projects you can try for your spookiest decorations.
3. This was a game~changer for me. If you have Yoast SEO, do you also have the Yoast Duplicate Post Plugin? If not, do this RIGHT NOW:
run to the WordPress dashboard on your computer
open the plugin option in the menu
click on add new
search Yoast Duplicate Post plugin
install and activate
I use this plugin every single week. For updating older posts, I use the REWRITE AND REPUBLISH option. For copying a post and then updating it, I use the CLONE feature. You can read all about it in these two articles.

4. I remember when my friend Mary of Home is Where the Boat Is shared this Halloween witch decoration. It's one of the cutest I've ever seen. See if you don't agree.
5. How do you clean your silver? With paste and rags and rubber gloves? It's a mess. My older daughter turned me on to these silver cleaner wipes a few years ago. Now I can't live without them. They are so easy to use, remove tarnish easily, get into hard~to~reach places. And they are not messy! 10 wipes come to a package, but I buy the three~pack.
6. We think of springtime as the time to spruce up our yards and curb appeal. Fall can also be a good time ~ before winter sets in ~ to get our yards, porches, sidewalks, and trees in good shape. Check out these 10 Fall Curb Appeal Ideas.
7. Who doesn't love throw pillows for perking up your home decor? I picked out some fall pillows that I love and thought you might like them too.

8. I have one more super fun Halloween decoration for you. If spiders are your thing, you will love this DIY decoration from Jamie of So Much Better with Age.
9. Don't shoot me. I know we are anticipating witches and goblins, but can Christmas be far behind? Of course not. Out of curiosity, I Googled Christmas trends for 2021 and found some predictions for you to ponder.
10. BOOK OF THE WEEK: I am an avid reader. My friends will tell you that I am never without a book. I keep a running list of books I read which currently has close to 800 books. I'm an equal opportunity reader, meaning I read a wide variety of books. Historical novels, fiction, biographies, non~fiction, and spy stuff are my favorites.
I decided to start in reverse chronological order with the book I finished reading yesterday: The Great Pretenders is set in the early 1950s using the Hollywood movie industry as the backdrop to the conflicts involving the blacklisting of writers and the Montgomery bus strike. Roxanne, the granddaughter of a movie studio mogul, is the central character. She deals with a bi~racial love affair, her own struggles with her family, and decisions that affect all those around her. It's very well~written with interesting characters amid a historical time in America that most of us don't remember.
That wraps up the 8th edition of Bluesky Browsing. Did you like my 10 favorite finds?
What are your favorite topics? I'd love to know topics that you are curious about. Let me know in the comments and I'll search browse for them. Be sure to PIN to keep these ideas handy.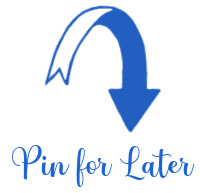 In between writing posts, taking courses, reading, and doing various blogging tasks, and walking Nola, I'll be browsing away.
Have a great weekend.