17 Unique Upcycling and Repurposing Projects
Why is it that spring gets us itching to be productive around the house? Projects that we have been waiting to start or complete beckon us. If you need ideas that will scratch that creative itch, here are 17 unique upcycling and repurposing projects for you to consider.
I'm a big believer in upcycling, repurposing, and reloving old or discarded things. They can be big or small or have little or no value. The question I always ask myself is: can I make this attractive and useful again?
If you are attracted to flea markets, garage sales, estate sales or antique malls, then you know what I mean. And, don't let me forget curbside discards. Those are some of the best candidates for upcycling and repurposing.
If you need some inspiration for upcycling and repurposing projects, then you will love the unique upcycling finds that I've discovered for you.
What is Upcycling and Repurposing?
I've used the term repurposing for years, but upcycling is a more recent term. They go hand in hand.
According to Google, "upcycling means creating something new from discarded materials by repairing, refurbishing, or repurposing them."
It's what has been called "trash to treasure" for many years.
The upcycling movement emerged from a growing concern about collective waste. It has now become an outlet of creativity for many people who are focused on saving money and keeping things out of landfills. 
As for me, I just hate to see something go to waste. Unfortunately, furniture and other collectibles that were once considered valued inheritances aren't desired any longer. That means more stuff for us upcycling and repurposing fans.
Specifically, the term upcycling, also known as creative reuse, is the process of transforming materials that are considered useless or unwanted into new materials or products perceived to be of greater quality for artistic value or practical use.
However you define the terms, upcycling and repurposing are some of my favorite ways to be creative, save money and decrease the amount of stuff in our landfills.
What Items Can You Upcycle and Repurpose?
Theoretically, anything can be upcycled, refinished, refurbished, and repurposed. Here are some ideas just off the top of my head. I'm sure you can come up with many more.
cake pans
crates
corks
ladders
drawers
suitcases
medicine bottles
candle jars
bottles and jars
vintage fabric/tablecloths/sheets
plastic containers
books
trays, baskets
t-shirts, sweaters, clothing
wood
Let's jump in and see all the awesome upcycle ideas to inspire you.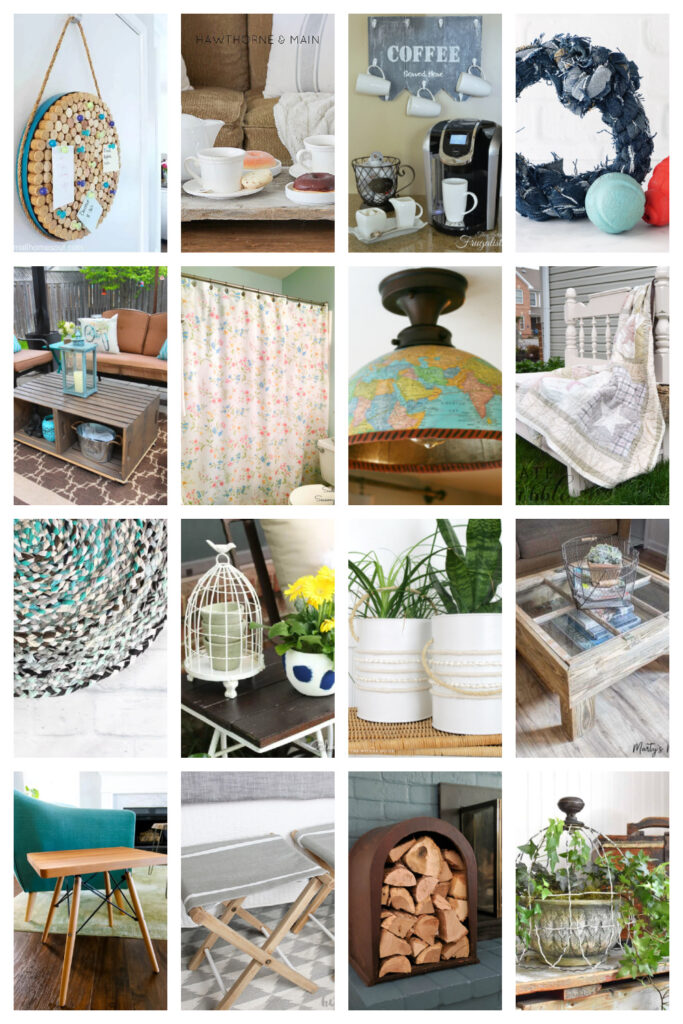 Welcome to 10 or More Fabulous Finds at Bluesky Browsing #81.
Think of Fabulous Finds as a home decor/DIY/Craft/recipe Readers' Digest.
If you are new to Bluesky at Home, what fabulous finds do I share at Bluesky Browsing?
ideas to help you in your home decor efforts
fun holiday decoration ideas
ideas for better organization and efficiency
a yummy recipe or cocktail
fun DIY projects
the latest trends in home decor
a quirky new find or two
This post contains affiliate links to products used in the creation of this project. If you should order any item from this site, I may receive compensation, but you do not pay a penny more. Your purchase is greatly appreciated as it helps support the continued publication of this site.
DIY Upcycled Ideas: 17 Projects to Inspire You
Focusing on finding new projects, resources, tips, new ideas, and inspiration for you is my main task. I'm constantly discovering fabulous finds to inspire us. My goal is to help you find ideas for your home decor, your crafting, your home organization, and anything about home.
Did you get some inspiration from these 17 upcycling and repurposing projects? I have so many ideas swimming around in my head.
Here's some other of my recycling and repurposing projects:
How to Repurpose Old Picture Frames
How to Repurpose an Old Table as a Plant Stand
How to Repurpose a Vintage Stool from Wobbly to Wow
I'd love to know what subjects you are most curious about. Let me know in the comments and I'll search browse for them. Be sure to PIN to keep these ideas handy.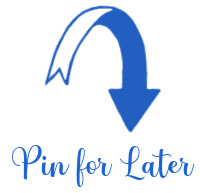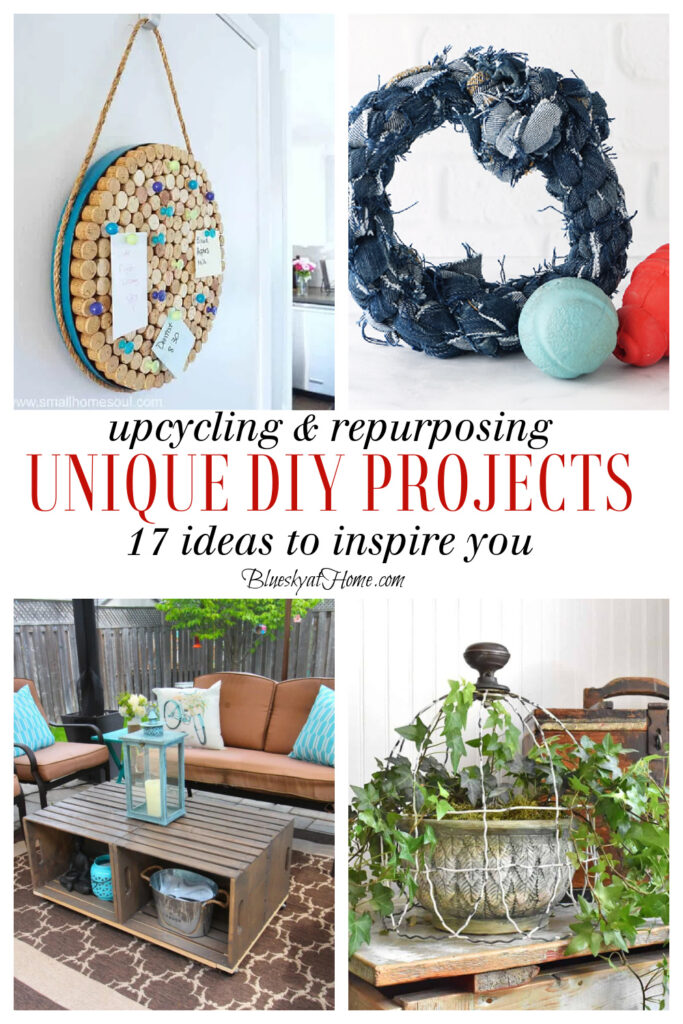 I'll be browsing away between writing posts, listening to podcasts, reading, doing various blogging tasks, playing tennis, and walking Nola.
Are you a new or intermediate blogger? Every week I share valuable blogging resources and tips. If you would like to receive The Blogger Bulletin, please join the Blogger Bulletin. It's just once a week and is a quick read.