10 Fabulous Finds at Bluesky Browsing #30
Welcome to Bluesky Browsing #30. Every Saturday you get 10 fabulous finds for your home, awesome crafts to make, garden information, recipes, and resources to inform and entertain you.
Do you love finding articles and resources that give you ideas for home decor and DIY projects or a recipe or two? If so, you've come to the right place.
Think of 10 Fabulous Finds as a DIY/Craft/home decor/recipe Readers' Digest.
In case you are new to Bluesky at Home, what fabulous finds do I share at Bluesky Browsing?
ideas to help you in your home decor efforts
a yummy recipe or cocktail
fun DIY projects
the lastest trends in home decor
a quirky new find or two
Focusing on finding new projects, resources, tips, new ideas, and inspiration for early spring is my main task. I'm constantly discovering fabulous finds to inspire us. My goal is to help you find ideas for your home decor, your crafting, your home organization, and anything about home.
Ready to see this week's fab finds?
10 Fabulous Finds at Bluesky Browsing #30
This post contains affiliate links to products and resources you may love to have. If you should purchase anything from this site, I may be compensated, but you don't pay a penny more.
In case you missed last week's 10 Fabulous Finds, here is Bluesky Browsing #29.
Are you a new or intermediate blogger? Every week I share valuable blogging resources and tips. If you would like to receive The Blogger Bulletin, please join the Blogger Bulletin. It's just once a week and is a quick read.
ON THE HOME FRONT
We brought down all our Easter decorations last Sunday. I used some of them in my Easter bunny tree project. There are bunnies and baskets making their appearance in our home. It's a pastel springtime look.
In 2020, Wayfair treated me to some new patio items. One was an outdoor rug. With out new patio, we realized the rug was too small. I loved the pattern of this rug so we ordered the same rug in a larger size.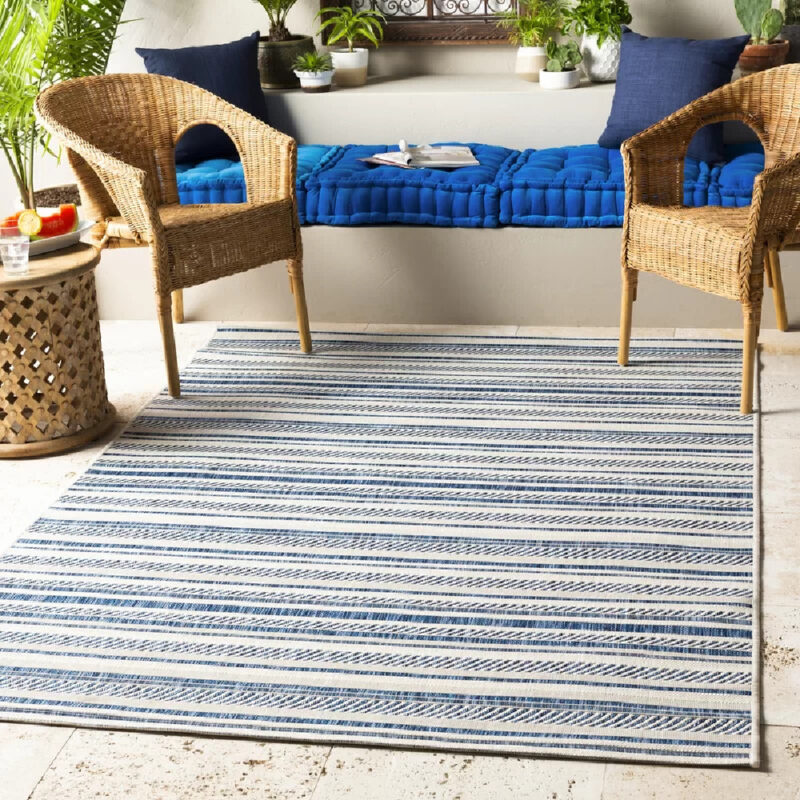 4. Sweet Shark and I took a big step forward in our living room makeover. We ordered a new sofa and two new chairs. I'm so excited that we found the exact furniture we wanted. It's all custom designed and won't be here until next October, but it will be worth the wait. I can't wait to show you.
5. This week on the blog was all about Easter decorating. I hope you'll take a moment to visit these posts and get all the tips and ideas.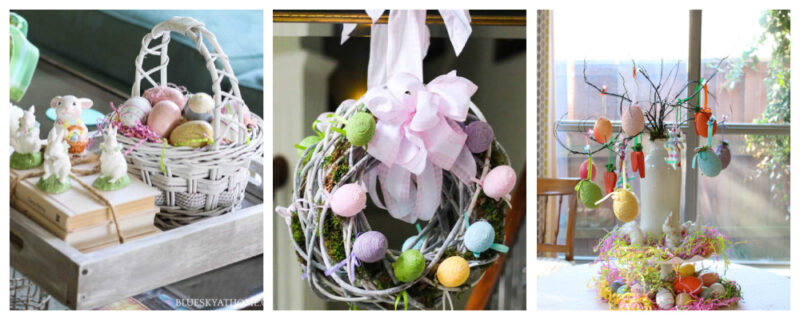 5 Ideas for Easter Decor| Colorful Easter Decorations for the Home | How to Make an Easter Bunny Tree

10 FABULOUS FINDS FOR THE HOME AND RESOURCES TO SHARE
Here we go with Bluesky Browsing #30.
Are you familiar with Brooke and Steven Giannetti? They are a husband and wife design team who live outside of Los Angeles. They have a beautiful, French/Italian/nautral esthetic that will have you design~drooling.
I have a couple of their books and love browsing through them. A country~French style home they designed, which is described as "Southern California meets the South of France", was featured in the lastest Veranda. Then I found it online and wanted to share it with you.
2. I do love tacos. What a great, easy~to~eat, food. I found this lighter version, Raw Romaine Taco Boats from Minimalist Baker. It not only has fresh ingredients, but it's so pretty. Great for outdoor entertaining as the days get warmer.
3. Do you love to find vintage items at flea markets, estate sales, your grandmother's attic? Even Facebook Market Place or your local neighborhood website are great sources. You can find items that are so affordable and add character to any space.
Michele of Vintage Home Designs shared her beautiful home full of gorgeous curated flea market treasures.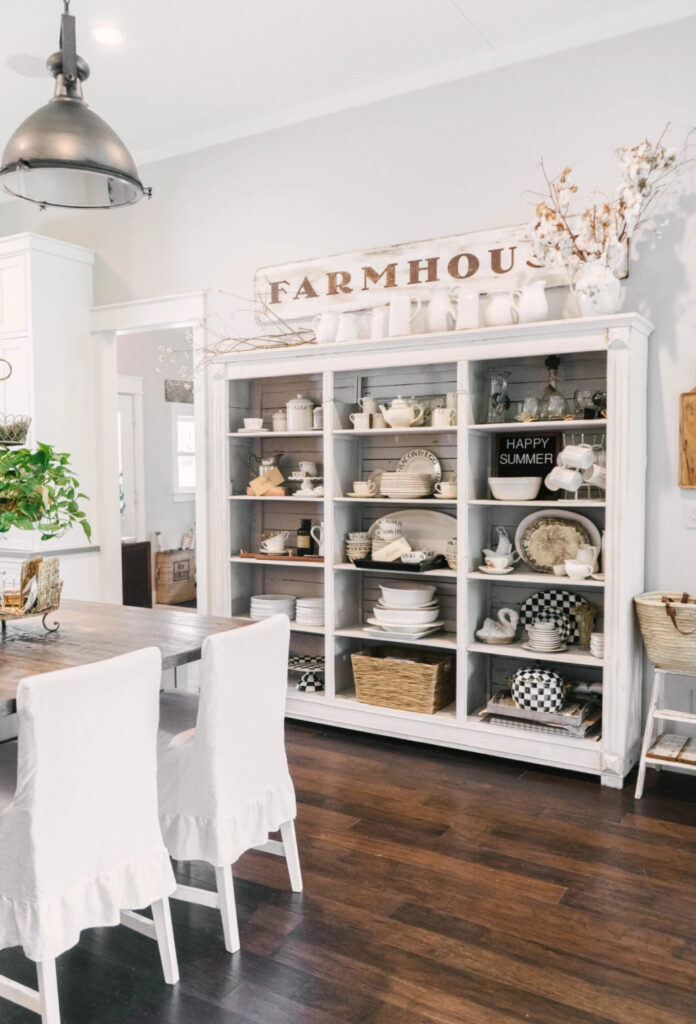 4. When I taught cooking classes (for 15 years), one of the most common questions I was asked was how to take care of a cast~iron skillet. Before you think about cleaning a cast~iron skillet, you have to think about seasoning it. Seasoning your cast~iron skillet is a crucial first step.
We have at least a half dozen cast~iron skillets of different sizes and depths. I use my mother's 10~inch cast~iron skillet almost every day. It is the best skillet ever. It has to be at least 50 years old and it cooks like a dream. Believe me, it is very well seasoned.
Here is an article that explains how to properly season a cast~iron skillet.
If you don't have a cast~iron skillet, you absolutely need one. They are not expensive ridciously inexpensive, will last forever and is the best skillet you will ever cook in. Lodge is the best brand.
5. My friend Michelle of Thistle Key Lane has a wonderful touch with creating pretty accessories. For Easter, she made these beautiful floral eggs. It's an easy project and packs quite a pretty punch.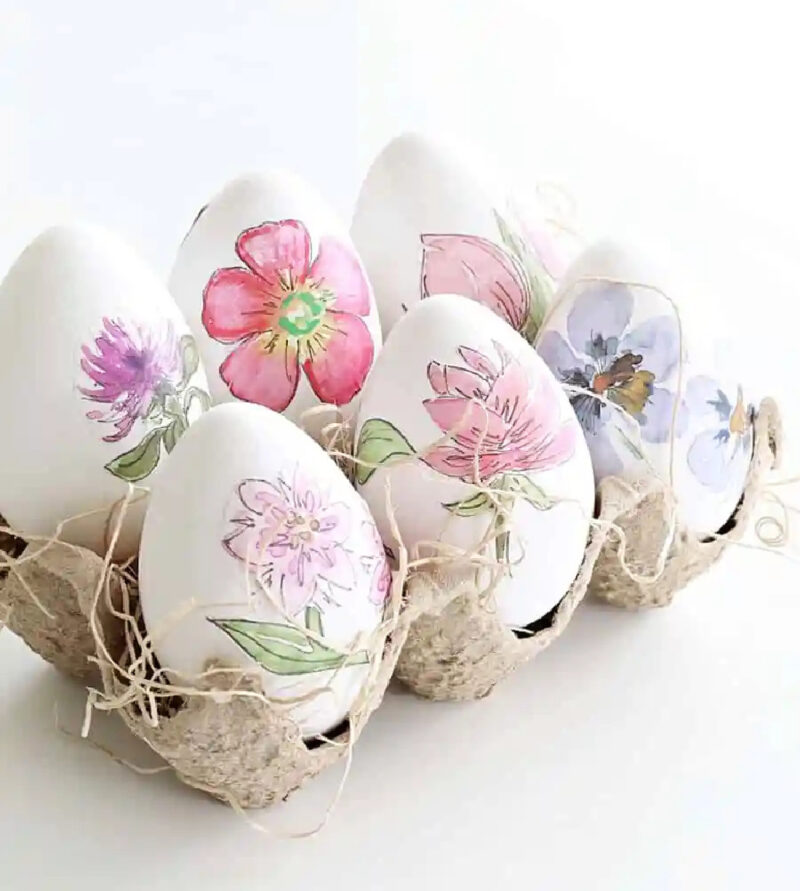 6. Speaking of Brooke and Steve Gianetti (#1 above), they have written some beautiful design books that will give you inspiration. I have two of them, so I thought I'd share them with you. They even look pretty on your coffee table.
7. As we get deeper into spring, our color and taste preferences change. We like lighter and prettier decor and cocktails. This pretty Pink Vodka Lemonade Cocktail comes from Karina of Cafe Delites. This drink would be so pretty for Easter, Mother's Day, or a bridal shower.
8. Lanterns are wonderful accessories to have for decorating all year. Denise of My Home for All Seasons created this lovely Easter vignette using a lantern as the foundation. Look for me to use this as inspiration.
9. My friend Yvonne of Stonegable Blog recently shared an in~depth post on how to redecorate a room ~ great timing for me since I'm in that mode. Yvonne always has valuable home decor tips to help you with decor challenges.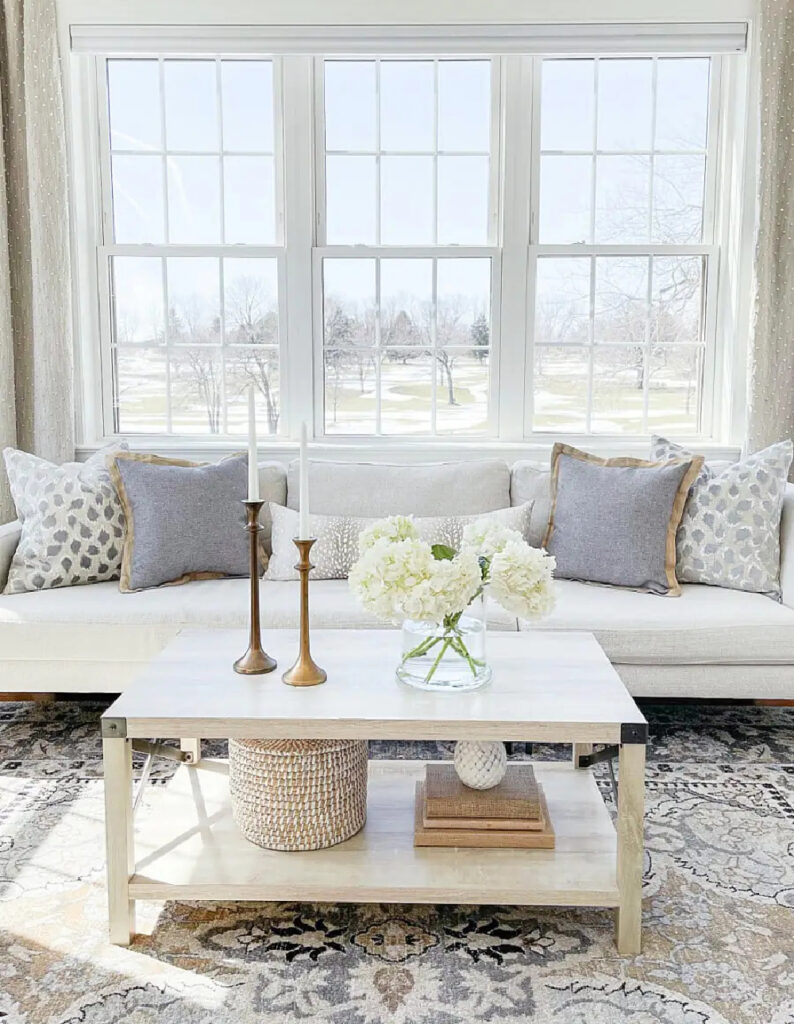 10. BOOK OF THE WEEK: As Bright as Heaven by Susan Meissner
I've reviewed several books by Susan Meissner in this space. This one is one of my favorites.
As Bright as Heaven is a family story. In 1918, as war rages in Europe, the Bright family of rural Pennsylvannia has just lost there infant son. Their three older daughters ~ Evie, Maggie, and Willa ~ are as devastated as Pauline and Thomas. After several months of trying to heal, Pauline decides that the family must accept the offer of Thomas' great Uncle Fred to move to Philadelphia. There Thomas will work along side his uncle in the family funeral home business and the family will life upstairs.
As the girls settle into new schools, meet their neighbors, and learn to live with Uncle Fred, each one, along with their mother Pauline, tells their personal story. Pauline becomes Fred's and Thomas' assistant, finding solace and purpose preparing the dead for burial.
Soon the war comes to their doorstep when Thomas is sent to tend to soldiers at a medical base coming home from Europe. A young dear friend is sent to France to fight. Pauline, and even 13~year~old Maggie, become Uncle Fred's assistants.
Soon the devastation of the Spanish Flu come to Philadelphia. The family tries to cope with the piles of bodies at the doors of the funeral home. Then a twist of fate comes to their home as Maggie rescues an infant whose mother has died from the flu. Soon, the flu will come even closer to their lives.
Over the years, as the girls grow in different directions, their lives are still influenced by the baby that is now a pary of their family.
I came to love all the members of this family. They all learn how actions and decisions of one affect the lives of the others. There is joy and heartbreak. It is a compelling story of a mother and father and their daughters who find themselves in a harsh world. It has a hint of Little Women, with the family struggling to support each other and be true to themselves.
Definitely read this one.
That wraps up Bluesky Browsing #30. Did you have a favorite from this week's 10 Fabulous Finds?
What are your favorite topics? I'd love to know what subjects you are most curious about. Let me know in the comments and I'll search browse for them. Be sure to PIN to keep these ideas handy.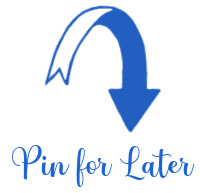 In between writing posts, listening to podcasts, reading, doing various blogging tasks, walking Nola, and playing tennis, I'll be browsing away.