10 Fabulous Ideas for Your Fall Front Porch
Here are 10 fabulous ideas for your fall front porch. Why? We want the front of our homes to be warm and welcoming to friends and neighbors.
Although the weather in different parts of the country is either still warm or turning cooler, it's time to get the area at our front door in a seasonal spirit.
Porches can be large or small. Or if you're like me, you may not have an actual front porch.
I still have a front door area I want to decorate for fall and into Thanksgiving. I'm looking for lots of fabulous ideas.
That means searching online and in magazines for front porch and front door styling.
How do I decorate my home for the seasons? As usual, before I start decorating, I first like to get inspired. That means scrolling through Pinterest.
Ready to get your front porch decorated for fall? Then join me as I show you fabulous ideas for your fall front porch.
Welcome to 10 Fabulous Finds at Bluesky Browsing #56.
Think of 10 Fabulous Finds as a home decor/DIY/Craft/recipe Readers' Digest.
In case you are new to Bluesky at Home, what fabulous finds do I share at Bluesky Browsing?
ideas to help you in your home decor efforts
ideas for better organization and efficiency
a yummy recipe or cocktail
fun DIY projects
the latest trends in home decor
a quirky new find or two
Focusing on finding new projects, resources, tips, new ideas, and inspiration for you is my main task. I'm constantly discovering fabulous finds to inspire us. My goal is to help you find ideas for your home decor, your crafting, your home organization, and anything about home.
Are you a new or intermediate blogger? Every week I share valuable blogging resources and tips. If you would like to receive The Blogger Bulletin, please join the Blogger Bulletin. It's just once a week and is a quick read.
ON THE HOME FRONT
Remember that cool break in the weather that I thought was a tease? I was right. It's been back in the 90's. Yuck!
I met some good friends on Monday evening for my first try at pickleball. One of the girls was my tennis partner for a few years. They have been playing for quite a while. Pickleball is very different from tennis!! Fortunately, they were very encouraging and patient with me. I hope to get better. Does anyone play pickleball? Any pointers?
I've been slowly starting to use RankIQ. I like the easy format and the content suggestions are awesome. I need to listen to the tutorial again. Any new system takes a while to adapt to, so I'm going to be patient until I understand it completely. If you use RankIQ, I'd love to know what you think about it.
I posted two more Idea Pins this week. I'm really loving these little video snippets more and more: How to Wrap Glass Vases with Twine and a tour of our fall living room.
I made a trip to Trader Joe's yesterday and bought my first pumpkins and mums of the season. You'll see what I bought next week when I share my front door area.
This week on the blog was about fall home decor: Cozy Fall Decor Ideas for Your Living Room and How to Easily Reuse and Restyle Fall Decorations .
Ideas for Your Fall Front Porch: 10 Fabulous Finds
Here we go with Bluesky Browsing #56.
As I've mentioned, we don't actually have a front porch. Rather it's a small entry. If I could change one thing about our house, it would be to add a porch.
I still use front porch ideas as inspiration. There are many things, regardless of the size of your front porch, that can be included for fall:
a wreath on the front door
potted plants
rocking chairs
benches
rugs
lanterns
pumpkins
hay bales
throws
pillows
signs
door mat
baskets
seasonal flowers
I found lots of great ideas for decorating a fall porch that I can adapt for our non-front porch entry!
This post contains affiliate links to products and resources you may love to have. If you should order anything from this site, I may be compensated, but you don't pay a penny more.
Enjoy them all.
Some Must~Have Front Porch Decorating Essentials
Here are some fun items that would be perfect for decorating your fall front porch or patio area.

Did you find a fall front porch decorating idea that you want to use? I did. Next week I'll show you how I'm decorating our front porch entry.
Let me know if you try one of them. I hope that you'll Pin this Fabulous Fall Front Porch Decorating Ideas post.
I started a new Pinterest Board ~ Fall Front Porches ~ that you should follow for more ideas.
What do you think of this new roundup format? From a creator's standpoint, I love it. Here you find out more about Tasty Roundups.
I'd love to know what subjects you are most curious about. Let me know in the comments and I'll search browse for them. Be sure to PIN to keep these ideas handy.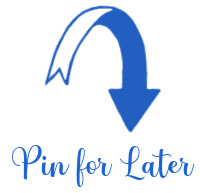 In between writing posts, listening to podcasts, reading, doing various blogging tasks, and walking Nola, I'll be browsing away.