14 Best Ideas to Find and Style Sofa Tables
Many pieces of furniture add style and functionality to our living rooms. One of those is the sofa table. I'm looking for a new sofa table. Want to come with me for the best ideas to find and style sofa tables?
In the past few weeks, I've shared that we are working on finishing our living room update. Finding a new sofa table is the next step in this process.
I've never shopped for a sofa table before. The one we've been using started out as something entirely different. I'll tell you that story below.
I wanted to make sure that I was selecting the right size, style, and finish for our new sofa table. To do that, I started my research online for ideas to find and style sofa tables.
Have you ever shopped for a sofa table? There are so many options.
Is a sofa table an essential piece of furniture like the sofa it accompanies? No, but that doesn't mean sofa tables don't provide a useful purpose and a design function.
Depending on where you place your sofa, it may seem like its backside is "lacking". Do you may need a place for a lamp? You may need more space for books or decorative items. You can fix those problems with a sofa table.
What is a Sofa Table?
From BH&G, comes this perfect definition: "As its name suggests, a sofa table is a long, narrow table positioned behind a sofa for both decorative and storage purposes. It's a classic, versatile piece that comes in various styles and materials and that can easily be incorporated into any home, whether with cozy farmhouse decor or a sleek midcentury modern design."
Typically, a sofa table should be 1/2 to 3/4 of the length of the sofa. Depending on the space around your sofa, a sofa table can be nearly the full length of the sofa. Do try to allow at least 6 inches on either end of the sofa table.
The sofa table should be no taller than the back of the sofa, but it can be slightly shorter.
What is a Console Table?
In many instances, a sofa table and a console table can be the same piece of furniture. However, a console table tends to be a bit taller and is used on its own against a wall in an entryway, living room, or dining room. 
My Sofa Table Story
Why are we looking for a new sofa table? It's too big for our space – too long and too wide.
Our previous sofa was 92 inches long, way too big for our living room. The only place it fit was in front of our big-picture window. Even there, it was over a foot too long. The only place for our existing sofa table was behind the sofa.
Where did that sofa table come from? Thirty-five years ago, I had that table custom-made of reclaimed pine as a breakfast room table. It was 6 feet long and 30 inches wide. It worked great until we remodeled Sweet Shark's home to accommodate our newly blended family.
Then the table was used in our game room. For a couple of years, I used it as an office table.
When we were planning the remodel of our present home, I thought the table would make a great sofa table. I had a furniture restorer cut it down to 18 inches wide.
As soon as we moved into our remodeled home (Ironically, that was 10 years ago today.), I immediately painted the table. I painted the pine legs a soft sage green and the top white.
Since then, we've used the table in front of one of our breakfast room windows or behind the sofa.
Here's more background to the sofa table and one way I styled it.
In an ideal world, I'd love to find a sofa table in the perfect size and style at a thrift store or estate sale. One that I could refinish or paint. I've looked at a few places, but most of the sofa tables are in a style (Queen Anne or too modern) that I don't prefer.
And that brings us to the present. The breakfast room table turned sofa table served us well, but now it has to go.
Did you read my post on finding the best lamps or how to makeover lamps? I shared that I found the perfect lamps for our living room and was waiting for them to arrive at the antique store.
They arrived last week and are now sitting on our sofa table. I absolutely love them. I can't wait to find the perfect sofa table to place them on. I also finally found new pillows for our new sofa.
I love the classic, but the up-to-date style of the lamps. The color and pattern with gold trim fit my style perfectly.
I haven't properly styled the sofa table yet, for the reasons I share below. That's why I researched and wrote this post.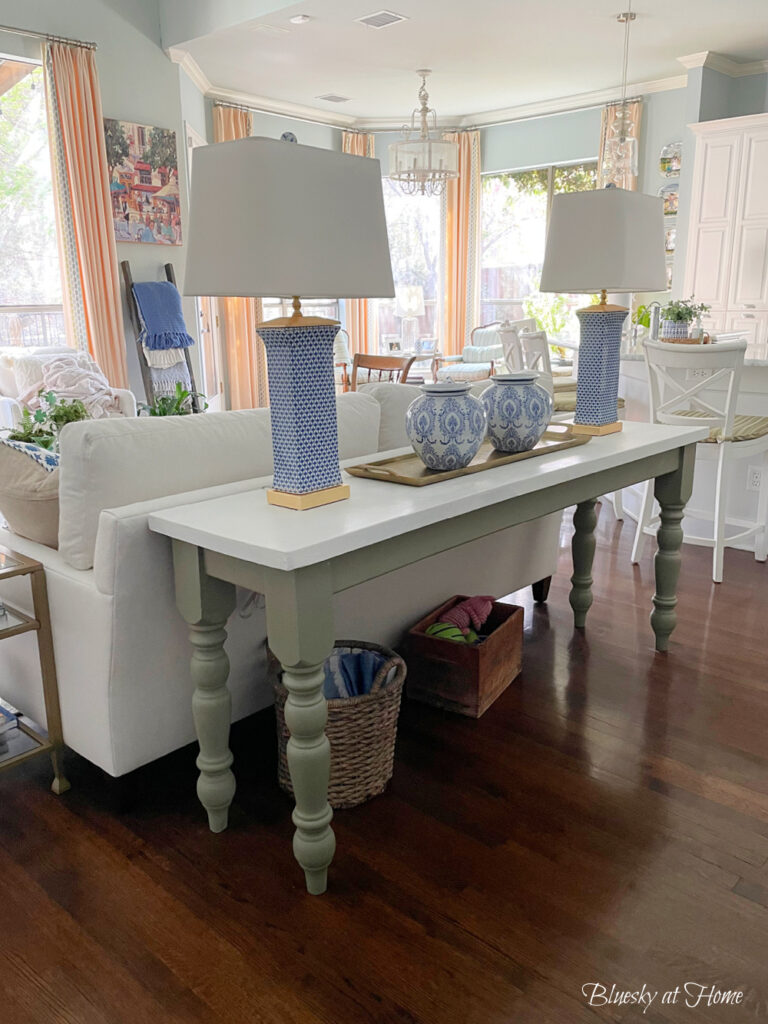 What's the Best Size for a Sofa Table?
First, determine the size of the sofa table that is best for the size of your sofa and space.
The length of the sofa table should be1/2 to 3/4 the length of your sofa.
I didn't find any information on the best width of a sofa table. I think the width is determined by the area around your sofa.
Our sofa is 18 inches wide. The first problem with the present size of our table is the limited walking space between the sofa table and the bookcase. This area is like an open hallway from the entry to the kitchen. The width of the sofa table means we only have 28 inches of clearance which makes it feel tight.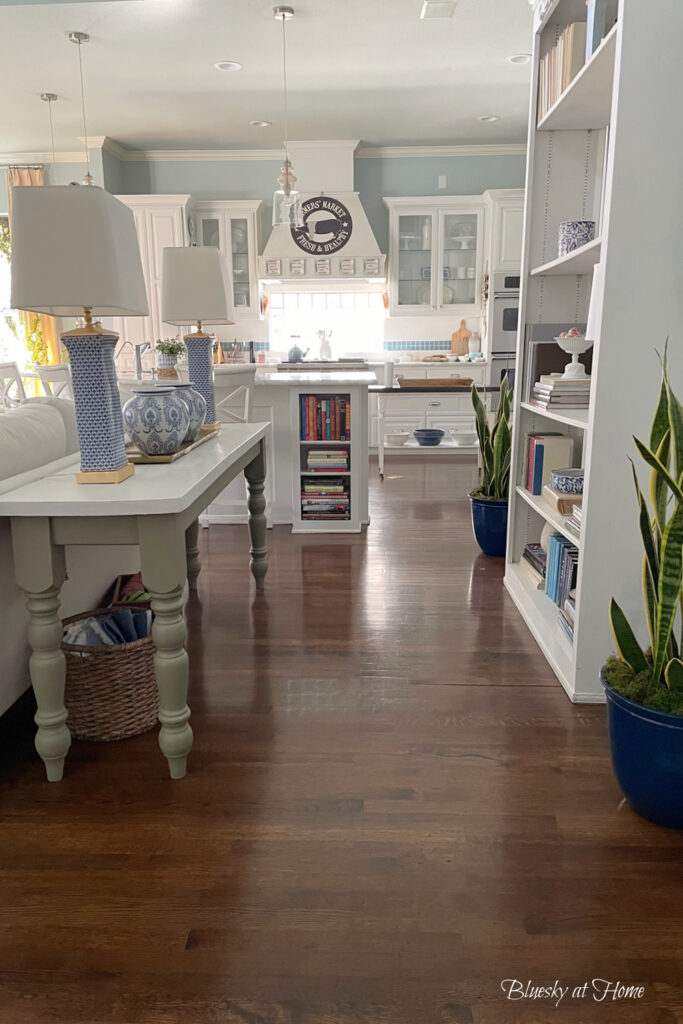 The second problem is the length and width of the sofa table create a "bottleneck" between the end of the sofa table and the first bar stool at our kitchen island. There is only 24 inches of clearance. That's why we need a shorter and narrower sofa table.
A new sofa table should be 39 to 58.5 inches long. Ideally, I would like the table to be 48 to 50 inches long.
Ideally, I would like our sofa table to be 12 inches deep. From what I see available, 15 inches seems more realistic.
What Styles and Materials of Sofa Tables are Available?
The styles and materials of sofa tables are endless.
Styles:
traditional
modern
farmhouse
industrial
Our style is basically traditional, but I would be happy with a soft farmhouse style.
Materials:
wood
wood and glass
metal and wood
metal and glass
wood and marble
Since our coffee table and side tables are glass and metal, I want to go with an all wood table.
The other consideration?
Do you want the sofa table open at the bottom with space for ottomans or baskets?
Do you want the sofa table to have a lower shelf for decorative items, such as books, decorative items, or baskets?
Do you want the sofa table to have drawers?
Our preference would be a sofa table with a drawer and a lower shelf.
Welcome to 10 Fabulous Finds at Bluesky Browsing #77.
Think of Fabulous Finds as a home decor/DIY/Craft/recipe Readers' Digest.
If you are new to Bluesky at Home, what fabulous finds do I share at Bluesky Browsing?
ideas to help you in your home decor efforts
fun holiday decoration ideas
ideas for better organization and efficiency
a yummy recipe or cocktail
fun DIY projects
the latest trends in home decor
a quirky new find or two
How to Find and Style Sofa Tables: 14 Best Ideas
Focusing on finding new projects, resources, tips, new ideas, and inspiration for you is my main task. I'm constantly discovering fabulous finds to inspire us. My goal is to help you find ideas for your home decor, your crafting, your home organization, and anything about home.
Now, let me share the information that I found. I included articles and posts covering the basics of styling a sofa table and examples of sofa tables available on the market.
You'll also notice that I've included console tables that could also serve as sofa tables.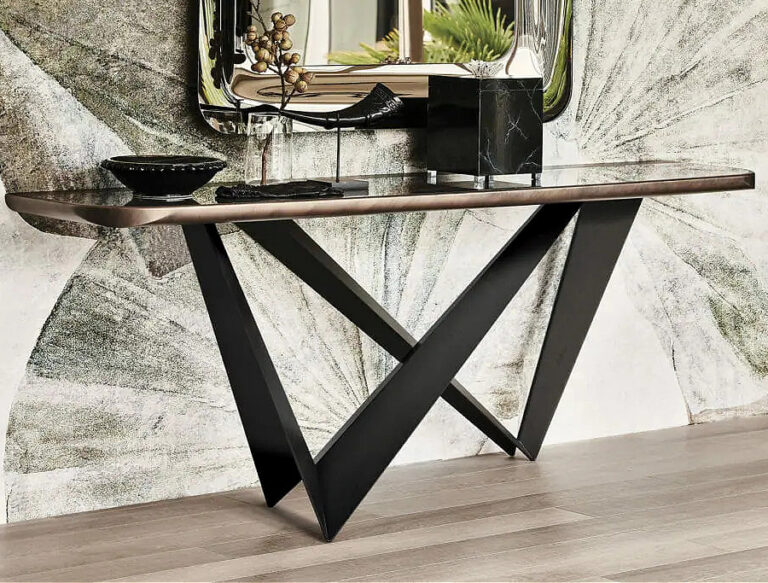 Sofa Table vs. Console Table
This article from SanFran Designs gives a great explanation of the difference and similarities of these two types of tables. Can this table be both? Now, admittedly, this table is not my style, but content provides helpful information.
More Info – What is a Sofa Table?
This is another great article with clear information about what exactly is a sofa table and how to use it from Better Homes & Gardens. It really helped me focus on what I really should look for. I do like this particular all-white style with a drawer. Notice the asymmetrical styling with a lamp, tray, picture, flowers and baskets below.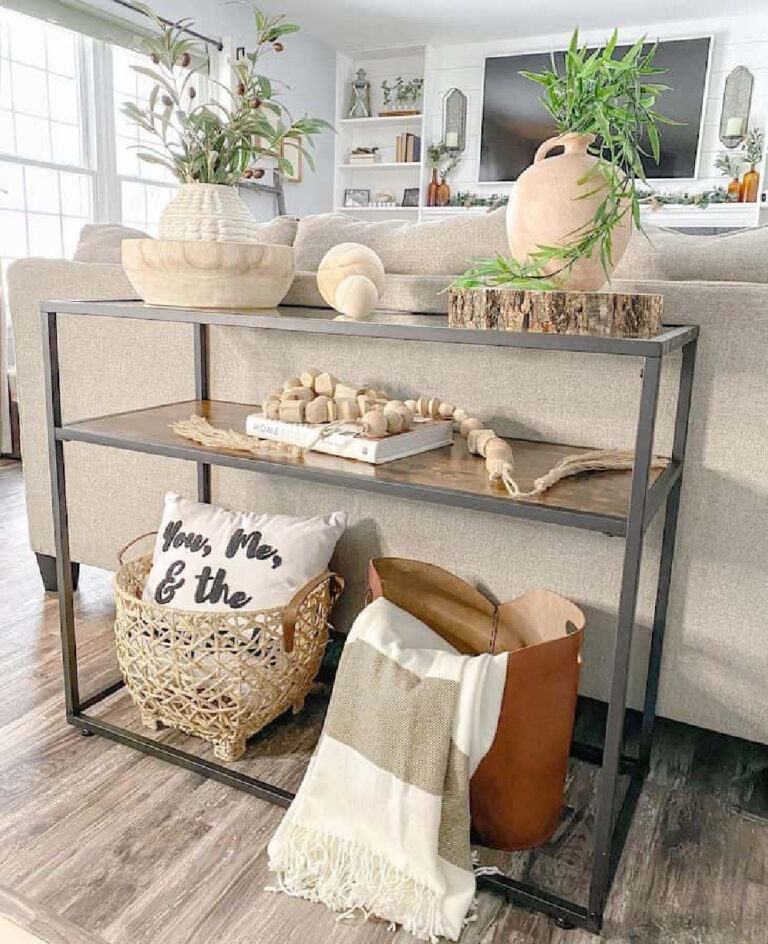 Get these Great Ideas for Sofa Tables
If you love the modern/industrial combination of wood and metal with an extra shelf for display and space below for baskets, then this sofa table would be a great choice. See the other options from Farmhouse Hub for more ideas.
25 Awesome Sofa Table Ideas
This post from Design Home Ideas will give you plenty of ideas for a sofa table, both retail and DIY. Scroll through for inspiration.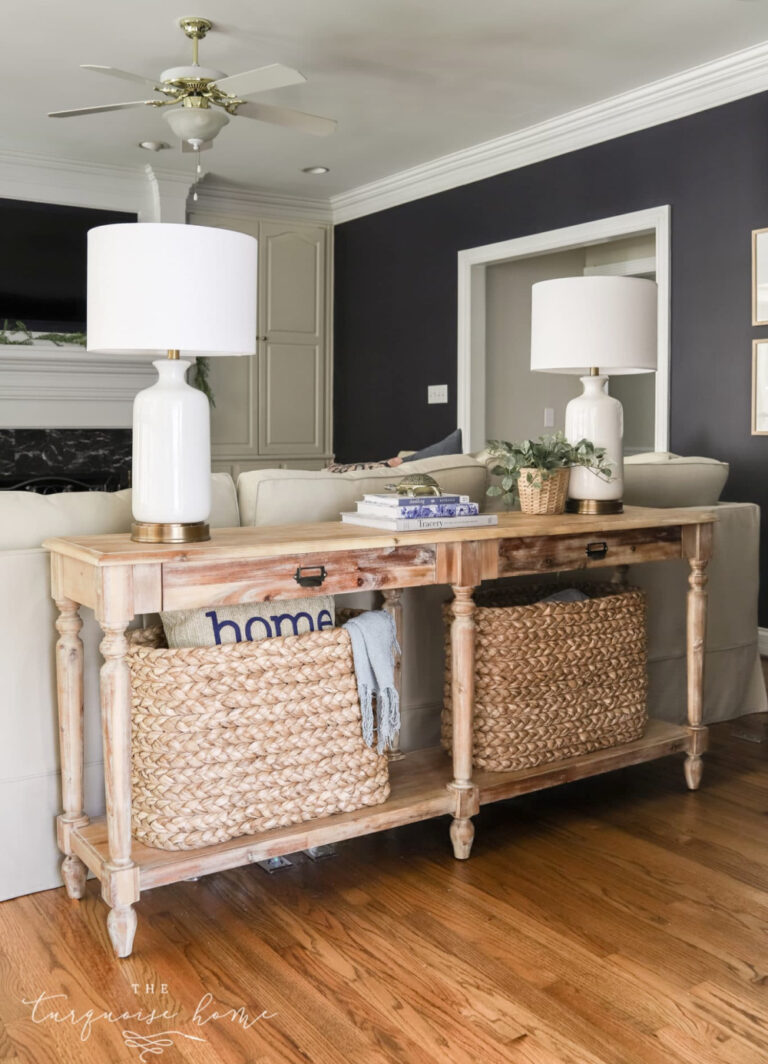 Styling a Farmhouse Sofa Table
Laura of The Turquoise Home shares a balanced arrangement of lamps, decorative items and large baskets. She shows you 4 different ways to style the sofa table. This was the first sofa table that I really loved. It checks all the boxes. FYI: this table is 71 inches long, but there is another option that is 42 inches long.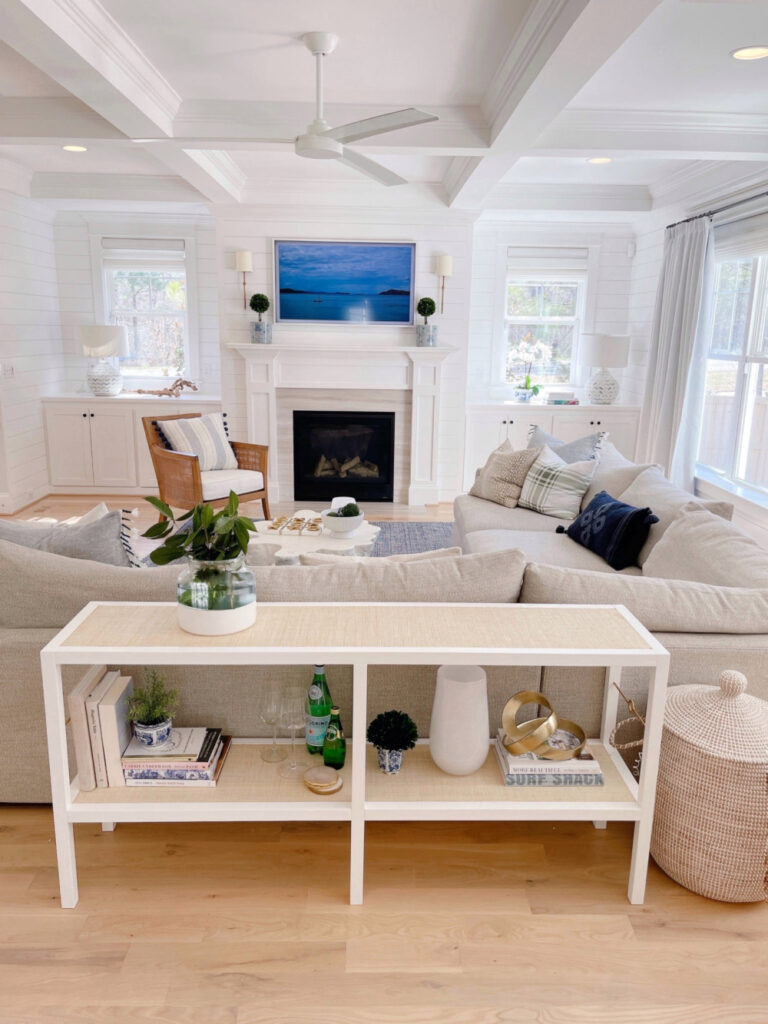 Collection of Long Sofa Tables
Some people are fortunate to have unlimited space for long sofa tables. Chrissy of Chrissy Marie Blog shows you 16 examples of long sofa tables. Like me, long may not be for you, but the styles and resources are worth checking out.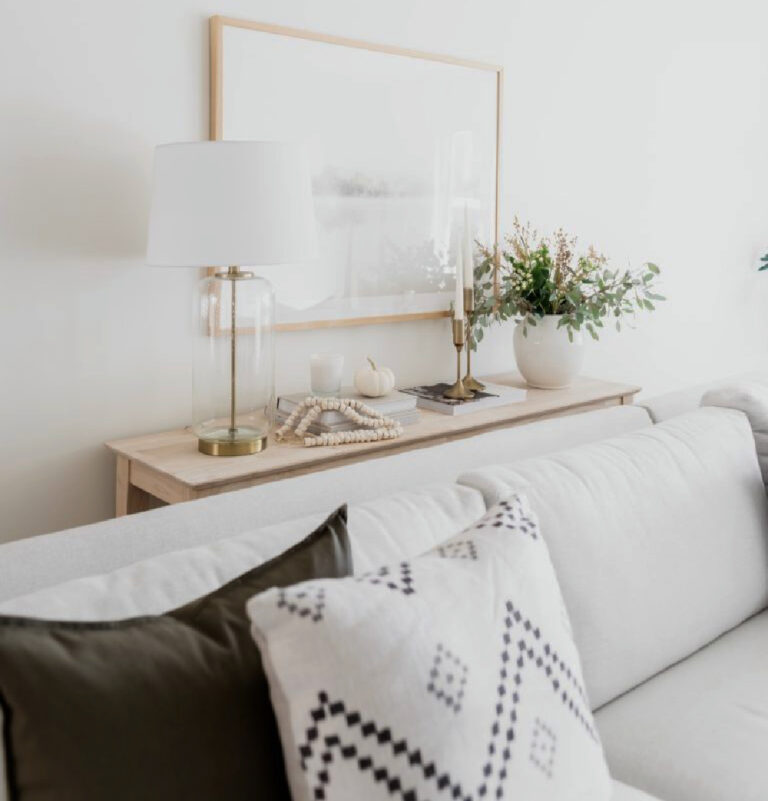 How to Use a Console Table as a Sofa Table
This is a great resource to help you keep an open mind in using a console table as a sofa table. Katie of Halfway Wholeistic shows how versatile these narrow tables can be in different spaces.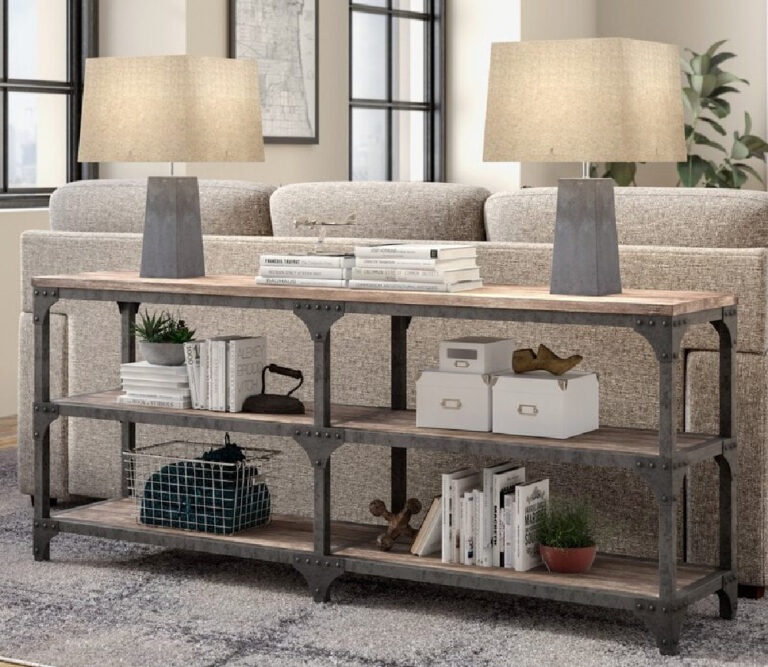 All Styles from A to Z
For a wide range of styles, you need to check out this collection of sofa tables from Decorated Life. You'll see some that I bet you haven't thought of.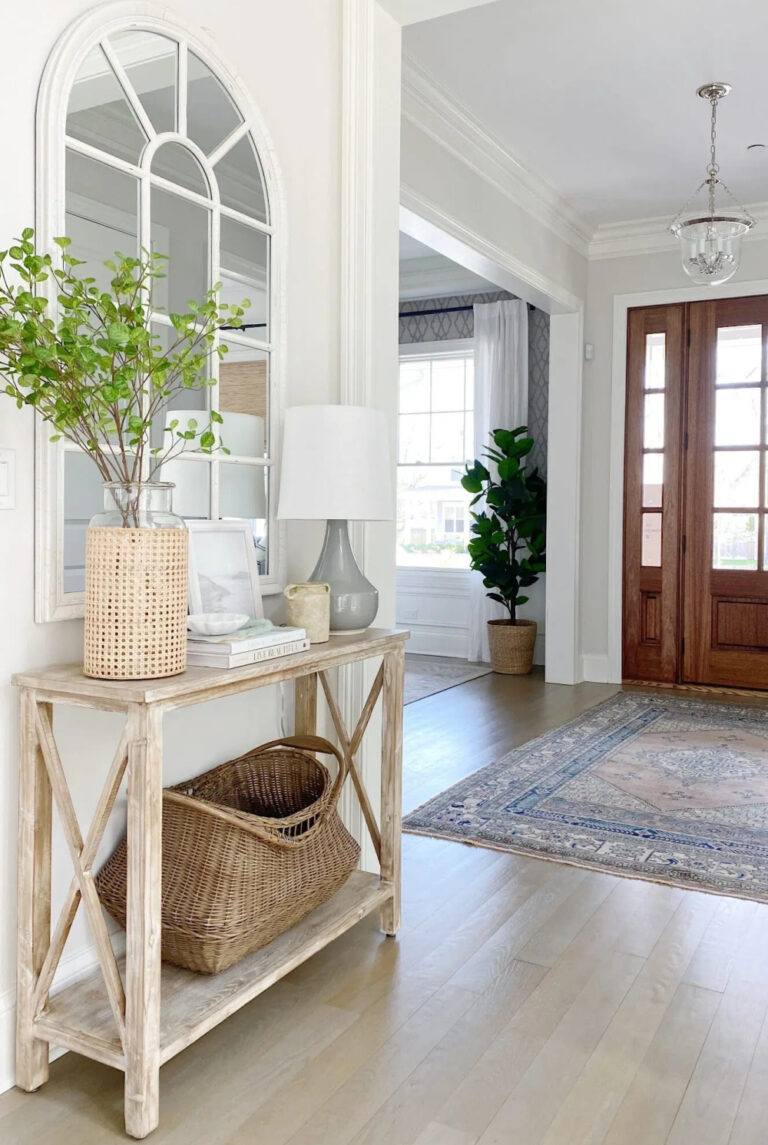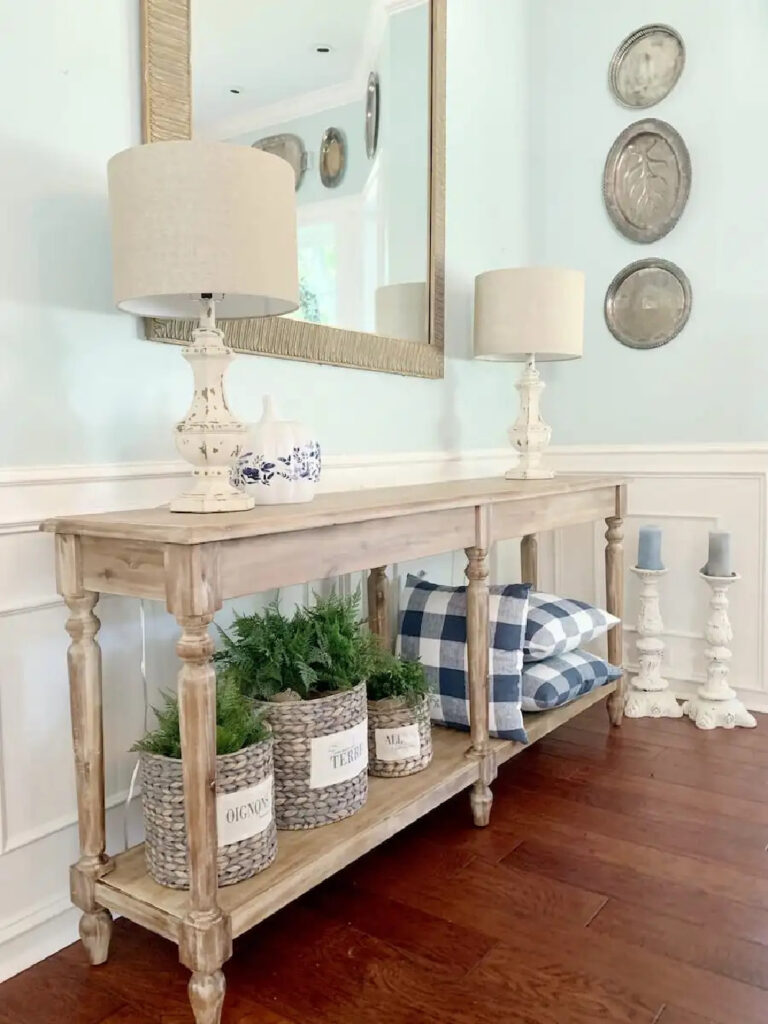 A Wood Sofa Table 5 Ways
You'll recognize the table that Amy of Cuter Tudor uses in her home. What you want to notice is the different ways that she styled the same table. It shows how easy it is to give your sofa (or console) table a different look over time.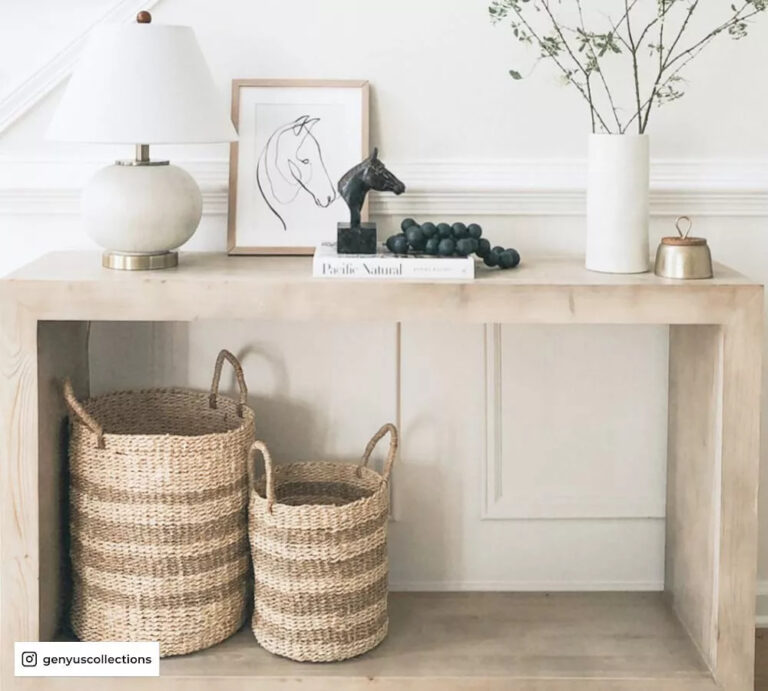 Table Inspiration
Annabelle of Annabelle Rose Designs adds to the sofa table idea list. Use her suggestions for inspiration.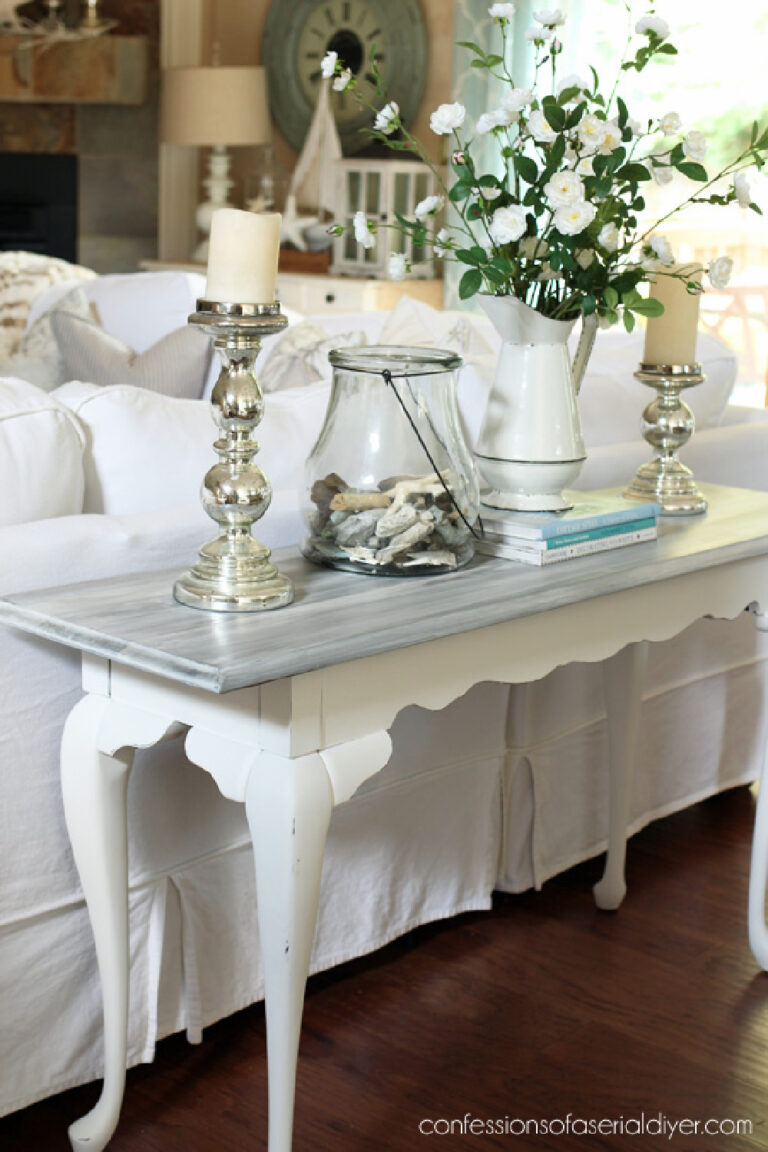 Sofa Table Makeover
What to do if you can't find the perfect sofa table? Make one or adapt another table. See how Christy of Confessions of a Serial DIYer reused this old table to work as her sofa table.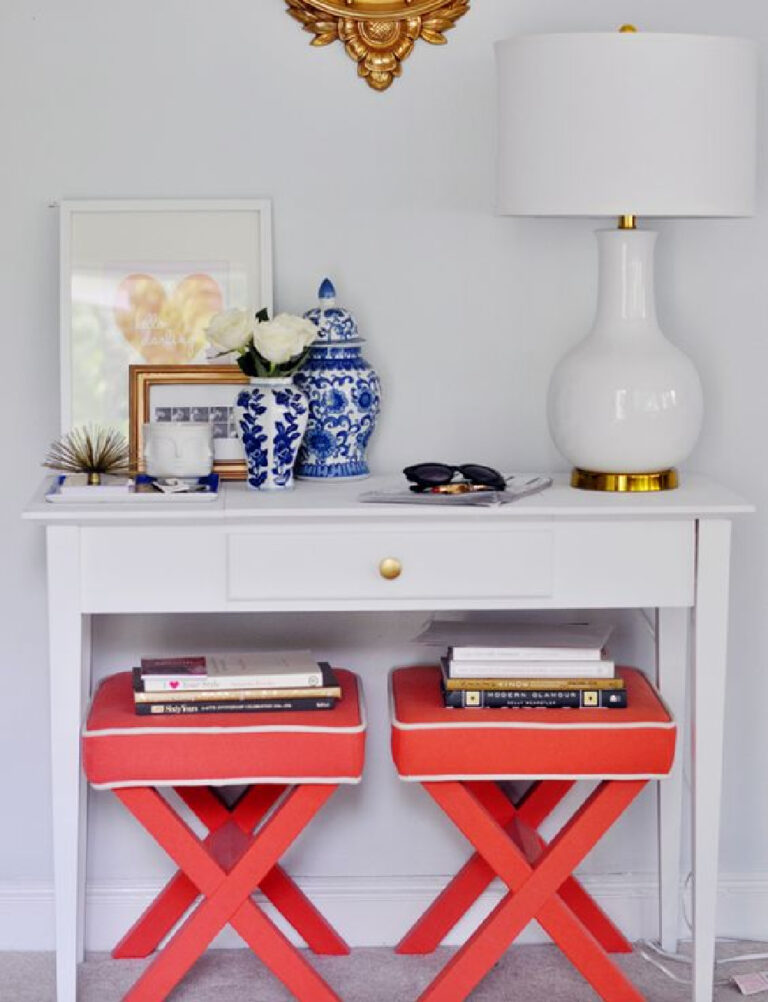 Styling Suggestions for a Sofa Table
Rebekah of A Blissful Nest has some unique examples of sofa table styling. I love this table that would look great behind a sofa. The styling is balanced and the colors bright with pattern and texture in this look.
Sofa Tables to Check Out

Did you learn something new from these 14 best ideas for finding and styling sofa tables? There is a lot to cover so be sure to PIN this post for reference. You can check out my HOME DECOR Pinterest Board.
I'd love to know what subjects you are most curious about. Let me know in the comments and I'll search browse for them. Be sure to PIN to keep these ideas handy.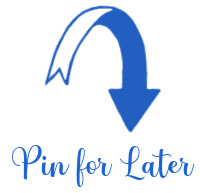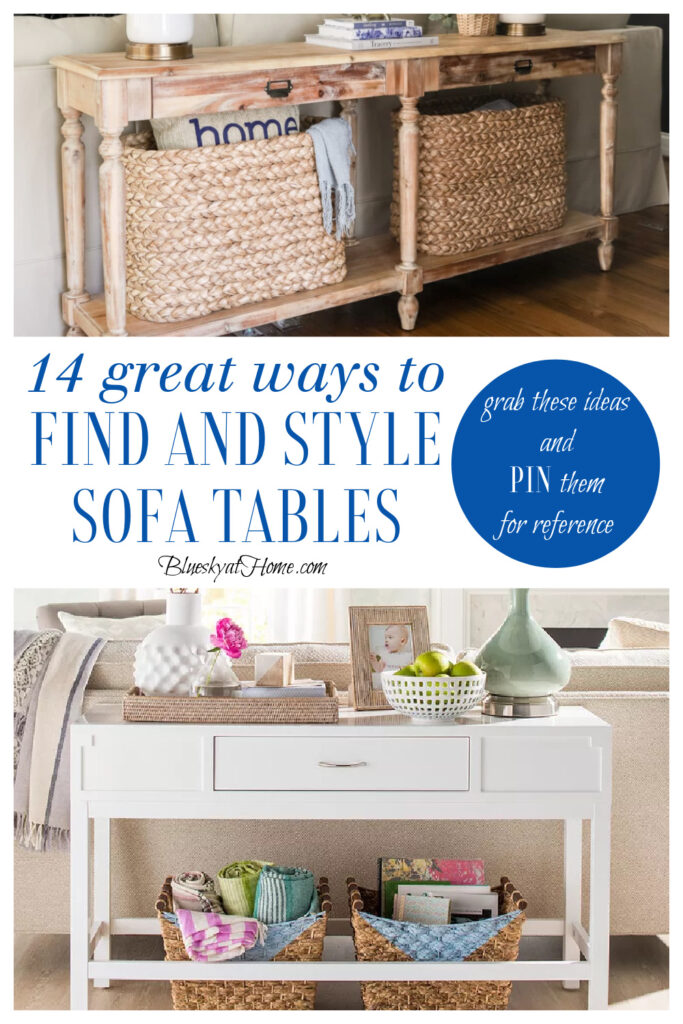 I'll be browsing away between writing posts, listening to podcasts, reading, doing various blogging tasks, playing tennis, and walking Nola.
Are you a new or intermediate blogger? Every week I share valuable blogging resources and tips. If you would like to receive The Blogger Bulletin, please join the Blogger Bulletin. It's just once a week and is a quick read.