10 Fabulous Halloween DIY Decoration Ideas
Are you getting ready for Halloween? Here are 10 fabulous Halloween DIY decoration ideas. Whether you have trick-or-treaters or not, it's fun to add some spooky decorations to your home.
October is officially Halloween month. You can decorate with just a witch or ghost. Or you may like to go all out like one of my neighbors and have cats and bats crawling up the side of your house.
I think Halloween is one of the best holidays for decorating. It's fun to get creative and make your own Halloween DIY decorations
That means discovering inspiration for making a ghost or goblin.
As you know, I love to search online and in magazines for holiday ideas. As usual, before I start decorating, I first have to get inspired. That means scrolling through Pinterest.
Do you need some Hallloween inspiration? Then join me as I show you fabulous Halloween DIY decoration ideas.
Welcome to 10 Fabulous Finds at Bluesky Browsing #57.
Think of 10 Fabulous Finds as a home decor/DIY/Craft/recipe Readers' Digest.
In case you are new to Bluesky at Home, what fabulous finds do I share at Bluesky Browsing?
ideas to help you in your home decor efforts
fun holiday decoration ideas
ideas for better organization and efficiency
a yummy recipe or cocktail
fun DIY projects
the latest trends in home decor
a quirky new find or two
Focusing on finding new projects, resources, tips, new ideas, and inspiration for you is my main task. I'm constantly discovering fabulous finds to inspire us. My goal is to help you find ideas for your home decor, your crafting, your home organization, and anything about home.
Are you a new or intermediate blogger? Every week I share valuable blogging resources and tips. If you would like to receive The Blogger Bulletin, please join the Blogger Bulletin. It's just once a week and is a quick read.
ON THE HOME FRONT
This tidbit changes every week. Last week was hot, but this week has been almost fall perfection. We even had some mornings in the sixties with brisk breezes. I wore leggings and a long-sleeve t-shirt on our morning walks. Sweet Shark and I are anticipating having dinner outside in the backyard tonight.
I want to mention the horrible devastation from Hurricane Ian in Florida. I have several blogger friends who live there. Keep the people of Florida and South Carolina in your prayers.
Thursday I made a second trip to buy more pumpkins for our front porch. It usually takes me two or three trips to get all the ones I need. This year I want to add pumpkins to our covered patio. So I have one more trip to make.
This week I also made my first two reels on Instagram. I know I'm late in doing this. A blogger friend told me what to do and I did it. For the first one, I didn't have a caption or hashtags or music. On the second one, I did better. I hope you'll take a look and let me know what you think.
This week on the blog was about sharing fall decorating, inside and out: Simple Ideas for a Small Fall Front Porch, How to Make a Pampas Grass Fall Wreath, and Awesome Autumn Pumpkin Vignette

.
Ideas for Halloween DIY Decorating Ideas: 10 Fabulous Finds
Here we go with Bluesky Browsing #57.
I've narrowed down the thousands of Halloween DIY projects on Pinterest to 10 of the best.
This post contains affiliate links to products and resources you may love to have. If you should order anything from this site, I may be compensated, but you don't pay a penny more.
Enjoy them all.
Let me know if you try one of them. I hope that you'll Pin these DIY Halloween Decorating Idea posts.
I started a Pinterest Board ~ DIY Halloween Decoration Ideas ~ that you should follow for more ideas.
What do you think of this new roundup format? From a creator's standpoint, I love it. Here you find out more about Tasty Roundups.
I'd love to know what subjects you are most curious about. Let me know in the comments and I'll search browse for them. Be sure to PIN to keep these ideas handy.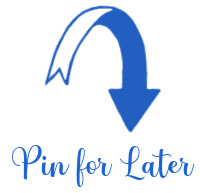 In between writing posts, listening to podcasts, reading, doing various blogging tasks, and walking Nola, I'll be browsing away.