10 Fabulous Halloween Decorating Ideas for Your Home
Have you started decorating your home for Halloween? Here are 10 fabulous Halloween decorating ideas for your home. From the outside to the inside, here are fun suggestions for getting in the spooky spirit.
October is officially Halloween month. You can decorate with just a witch or ghost. Or you may like to go all out like one of my neighbors and have cats and bats crawling up the side of your house.
I love Halloween decorating. Even though we haven't had kids at home in years and we rarely get trick-or-treaters, it's fun to get in the Halloween spirit.
Decorating for Halloween may last for just a few days, but it lifts the fun factor. Are we ever too old to enjoy a ghost or goblin?
Last week I shared 10 Fabulous Halloween DIY Decoration Ideas. This week, let's take another step and focus on Halloween decorating ideas for your home.
As you know, before I start decorating, I first have to get inspired. I love to search online and in magazines for holiday ideas. As usual, that means scrolling through Pinterest.
Do you need some ideas for decorating your home for Halloween? Then join me as I show you fabulous Halloween decorating ideas for your home.
Welcome to 10 Fabulous Finds at Bluesky Browsing #57.
Think of 10 Fabulous Finds as a home decor/DIY/Craft/recipe Readers' Digest.
In case you are new to Bluesky at Home, what fabulous finds do I share at Bluesky Browsing?
ideas to help you in your home decor efforts
fun holiday decoration ideas
ideas for better organization and efficiency
a yummy recipe or cocktail
fun DIY projects
the latest trends in home decor
a quirky new find or two
Focusing on finding new projects, resources, tips, new ideas, and inspiration for you is my main task. I'm constantly discovering fabulous finds to inspire us. My goal is to help you find ideas for your home decor, your crafting, your home organization, and anything about home.
Are you a new or intermediate blogger? Every week I share valuable blogging resources and tips. If you would like to receive The Blogger Bulletin, please join the Blogger Bulletin. It's just once a week and is a quick read.
ON THE HOME FRONT
Our weather continues to be so pleasant for sitting outside and walking. It's so invigorating. The flowers that were struggling over the summer have come back to life and are blooming again. They must think it's May.
Continue to keep the people of Florida and South Carolina in your thoughts and prayers. Most of us only watch our TV and cringe at the horrible level of destruction. They are suffering the loss of homes, businesses and communities and even entire islands. Recovering and rebuilding will take years. Let us help in any way we can.
I've added scarecrows to our front porch. Halloween is ready to break out.
As you are reading this post, I'm on my way home from Waco (home to Fixer Upper and the Silos). I've been here since Wednesday for the Achieve Conference. I'll be sharing the highlights best week on The Blogger Bulletin.
This week on the blog was about sharing fall decorating, inside and out: 7 DIY Paint and Stencil Halloween DIY Projects, 9 Easy Steps to Setting a Thanksgiving Table . (It's the October Celebrate the Holiday Blog Hop

).
Halloween Decorating Ideas for Your Home: 10 Fabulous Finds
Here we go with Bluesky Browsing #58.
Here are some great ideas for decorating your home for Halloween, from the front door to the mantel and other areas of your home.
Enjoy them all.
Let me know what you think of these Halloween decorating ideas for your home. Which ones were your favorites? I hope that you'll Pin these Halloween Home Decor Decorating Ideas posts.
Visit my Pinterest Board ~ Halloween Decoration Ideas and follow for more ideas.
What do you think of this new roundup format? From a creator's standpoint, I love it. Here you find out more about Tasty Roundups.
I'd love to know what subjects you are most curious about. Let me know in the comments and I'll search browse for them. Be sure to PIN to keep these ideas handy.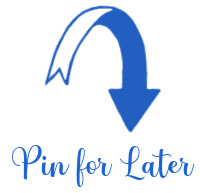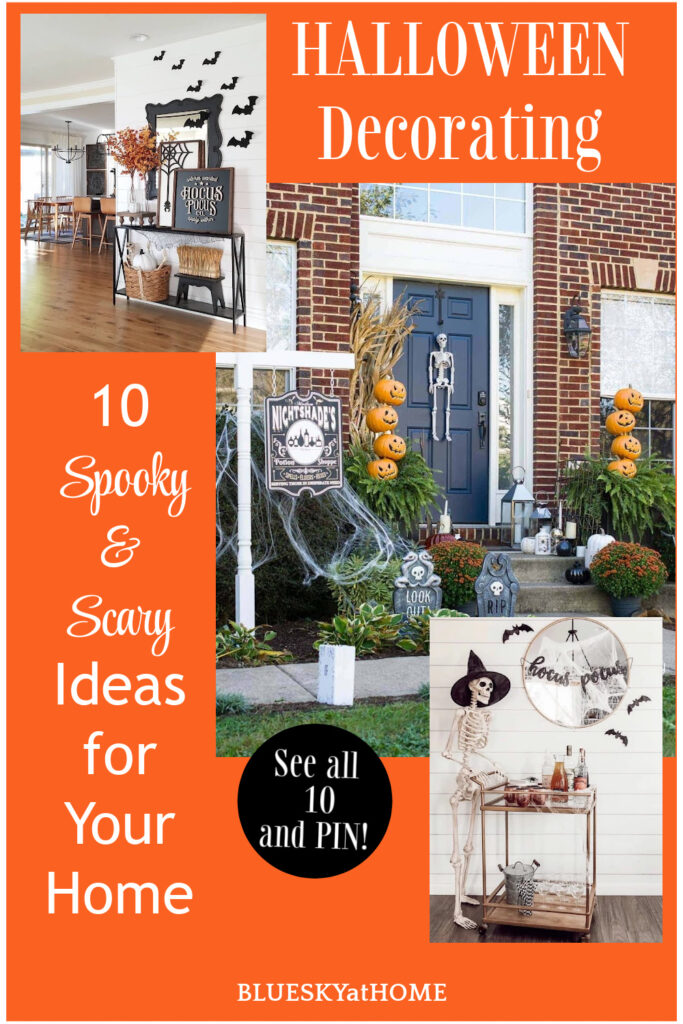 In between writing posts, listening to podcasts, reading, doing various blogging tasks, and walking Nola, I'll be browsing away.