10 Fabulous Decorating Ideas for Fall Mantels
Here are 10 fabulous decorating ideas for fall mantels. Why? One of the best places in your home to decorate is your mantel. Anytime of the year.
In my neck of the woods, the temperatures have dropped in the mornings and early evenings. It feels wonderful. I've been finding fallen leaves and acorns on my daily walks. Fall is teasing us.
That means that it's time to get in the mood for fall. I have been slowly adding fall decor to our home:
Now it's time to get really serious about fall decorating.
That means decorating our mantel. Mantels and fireplaces are usually such a big focal point in our spaces that they deserve some special attention.
How do I decorate my mantel in the fall? As usual, before I start decorating, I first like to get inspired. That means scrolling through Pinterest.
Need decorating ideas for fall mantels? Then join me as I show you different ways to style a fall mantel.
Welcome to 10 Fabulous Finds at Bluesky Browsing #55.
Think of 10 Fabulous Finds as a home decor/DIY/Craft/recipe Readers' Digest.
In case you are new to Bluesky at Home, what fabulous finds do I share at Bluesky Browsing?
ideas to help you in your home decor efforts
ideas for better organization and efficiency
a yummy recipe or cocktail
fun DIY projects
the latest trends in home decor
a quirky new find or two
Focusing on finding new projects, resources, tips, new ideas, and inspiration for you is my main task. I'm constantly discovering fabulous finds to inspire us. My goal is to help you find ideas for your home decor, your crafting, your home organization, and anything about home.
Are you a new or intermediate blogger? Every week I share valuable blogging resources and tips. If you would like to receive The Blogger Bulletin, please join the Blogger Bulletin. It's just once a week and is a quick read.
ON THE HOME FRONT
The weather the past week has been amazing. Cool in the mornings and late afternoon and evening. More neighbors are outside so everyone must be feeling more energized. Even Nola can tell a difference when we take walks. I hope this isn't a tease.
Tennis is over, which is a good thing. Sweet Shark and I started watching The Serpent Queen, Monarch (not sure about this one; why are TV shows based in Texas so fake? We do not talk liiike thaaat!), and Becoming Elizabeth. I'll take history shows anytime.
I registered for a new blog conference taking place in Waco in October called The Achieve Conference. Since it's just an 1 1/2 drive from Dallas, has many new speakers, and I get to see many of my blogging friends, it was hard to resist.
I finally did something I've been wanting to do for months: I signed up for RankIQ. RankIQ is a "AI-powered SEO toolset built for just for bloggers. It also has a hand-picked library of the lowest competition high-traffic keywords for every blog niche (over 200 niches and counting). The keyword research is done by one of the top keyword research experts in the world, Brandon Gaille." So many blogging friends have recommended it. I listened to the tutorial and started playing around with it. I can't wait to really deep-dive into it this weekend. If you use RankIQ, I'd love to know what you think about it.
This week on the blog was about fun fall DIY projects for tables and decor: How to Make Decorative Fall Plates and How to Decorate Glass Vases with Twine.
Decorating Ideas for Fall Mantels: 10 Fabulous Finds
Here we go with Bluesky Browsing #55.
Whether you like a simple mantel or one full of fall decor, you'll find some inspiration for fall mantel decorating here. I looked for ideas that offered a variety of styles, colors and "ingredients". Remember that you can always combine elements from different mantels if you keep a few design practices in mind:
Balance
Symmetry
Color
Texture
Materials
I hope you find several ideas you use for decorating your own mantel for fall.
This post contains affiliate links to products and resources you may love to have. If you should order anything from this site, I may be compensated, but you don't pay a penny more.
Enjoy them all.
Last week I started using a new format for 10 Fabulous Finds. I'm using a new plugin from WP Tasty called Tasty Roundups. I've now used it for two posts. It is so easy to use and I love how it looks. I think it will be easy for you to read and link to the original recipe.
Some Must~Have Fall Decorating Essentials
Here are some fun items that would be perfect for decorating your fall mantel.

Did you find a fall mantel decorating idea that you want to use? Find a color scheme you like? I'm ready to create a new fall look for our mantel.
Let me know if you try one of them. I hope that you'll Pin this Fabulous Fall Mantel Decorating Ideas post.
I started a new Pinterest Board ~ Fall Mantels ~ that you should follow for more ideas.
What do you think of this new roundup format? From a creator's standpoint, I love it. Here you find out more about Tasty Roundups. I'm sure going forward that I will tweak the format. It is easy to design it to your liking.
I'd love to know what subjects you are most curious about. Let me know in the comments and I'll search browse for them. Be sure to PIN to keep these ideas handy.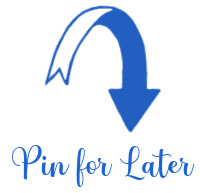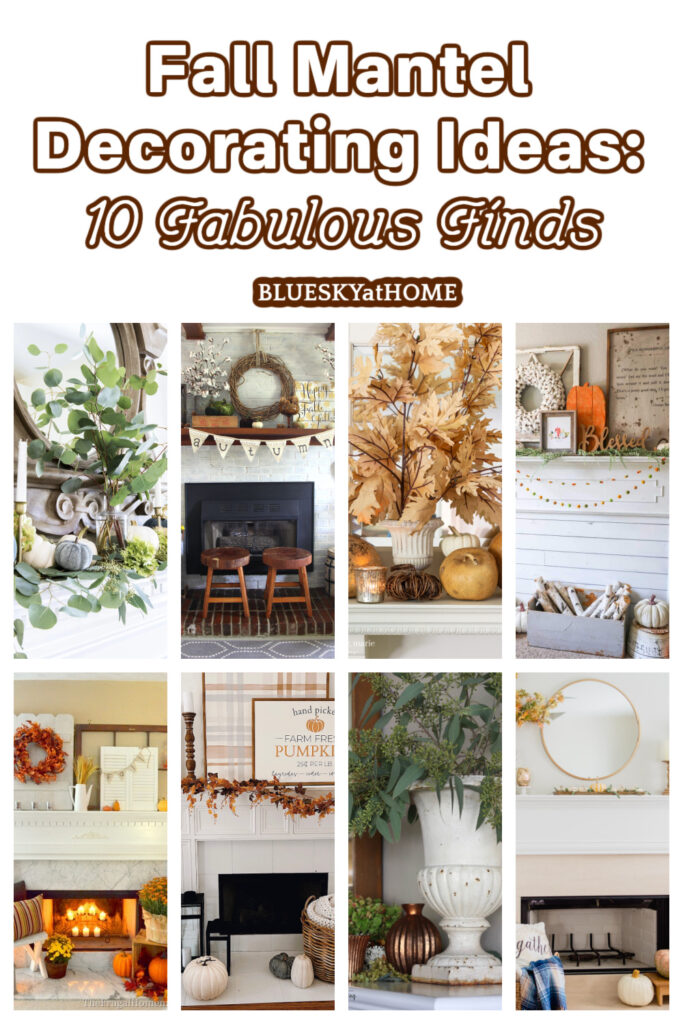 In between writing posts, listening to podcasts, reading, doing various blogging tasks, and walking Nola, I'll be browsing away.