10 Fabulous Fall Recipe Ideas
What do you think of when temperatures get cooler? Do you think about recipes that are delicious for fall weather? Here are 10 fabulous fall recipe ideas.
When fall knocks on our door, we tend to want dishes that are more substantial, a little ~ more.
I love food any time of year. I enjoy finding dishes that use seasonal fruits, vegetables, and herbs. That's a good thing. Why? Eating with the seasons adds more variety to our meals.
The more interesting and flavorful our food, the more we are satisfied and the less we eat.
You can't have too many delicious fall recipe ideas in your recipe box.
Last night, we had one of our favorite couples over for dinner. Although the weather still isn't quite cool enough for heartier fall dishes, I decided to do some fall recipe searching for the coming months.
I've found some fabulous fall recipe ideas for you ~ and me ~ to try.
Welcome to 10 Fabulous Finds at Bluesky Browsing #54.
Think of 10 Fabulous Finds as a home decor/DIY/Craft/recipe Readers' Digest.
In case you are new to Bluesky at Home, what fabulous finds do I share at Bluesky Browsing?
ideas to help you in your home decor efforts
ideas for better organization and efficiency
a yummy recipe or cocktail
fun DIY projects
the latest trends in home decor
a quirky new find or two
Focusing on finding new projects, resources, tips, new ideas, and inspiration for you is my main task. I'm constantly discovering fabulous finds to inspire us. My goal is to help you find ideas for your home decor, your crafting, your home organization, and anything about home.
Are you a new or intermediate blogger? Every week I share valuable blogging resources and tips. If you would like to receive The Blogger Bulletin, please join the Blogger Bulletin. It's just once a week and is a quick read.
ON THE HOME FRONT
I hope that you had a nice Labor Day weekend. Sweet Shark smoked ribs (his ribs are to-die-for) and made delicious baked beans. I made my awesome favorite slaw and grilled okra. We had a wonderful meal ~ twice because we plan for leftovers.
We've been watching tennis at the U.S. Open all week. The American men and women have had a fabulous tournament. I did cry when Francis Tiafoe beat my boy Rafa. If anyone had to beat him, I'm glad it was Tiafoe. He's a great guy and an up-and-coming American player. This weekend are the women's and men's finals and we will have new champions.
I hosted my first blog hop on Thursday. It's called Celebrate the Holiday. Halloween was the theme for the first month. I had a wonderful group of creative ladies join me. (See the link below.)
Our son flew in from Denver on Wednesday night and had dinner with us. He was actually here to play golf with his local buddies. Then they gathered to pick their fantasy football teams. It's great to have him here for a few days.
Friday night we hosted our good friends Valerie and Bill. They loved my fall tablescape and our dinner. It was great to spend time with them after a summer hiatus.
This week on the blog was about fall tablescapes and Halloween: How to Set a Fall Table with Leaves and Festive Halloween Decorations for Your Entry.
Fabulous Fall Recipe Ideas: 10 Fabulous Finds
Here we go with Bluesky Browsing #54.
As a former cooking instructor for 15 years and a culinary graduate, I'm really picky about recipes. I can't count the number of times I'd find a recipe to test and the ingredient list or instructions were not clear or didn't follow good cooking practices. If I really liked the concept, I rewrote the recipe for correctness and clarity. (Even The Barefoot Contessa a couple of times.)
Although I have thousands of recipes in my files and dozens of cookbooks, I do love searching for and finding new recipes.
What were my criteria for selecting these fall recipe ideas?
It looks delicious.
It has seasonal ingredients.
Clear and correct instructions.
Easy for any level of cook to make.
I've included one of my favorite fall recipes, too.
This post contains affiliate links to products and resources you may love to have. If you should order anything from this site, I may be compensated, but you don't pay a penny more.
I found a group of recipes that could easily make up a menu or they can stand alone.
Let's start with two appetizers ~ a fall-forward charcuterie board and one of my own favorite fall appetizers.
A couple of salads full of fall ingredients.
A few choices for a main dish ~ pasta, salmon, and chicken.
Two delicious desserts with fall pears.
Enjoy them all.
This post contains affiliate links to items mentioned here that I highly recommend. If you should order any product from this site, I may receive compensation, but you don't pay a penny more.
You may also notice a new format for 10 Fabulous Finds. I'm using a new plugin from WP Tasty called Tasty Roundups. This is the first time that I've used it and I love the application and the look. I think it will be easy for you to read and link to the original recipe.
Some of My Must~Have Kitchen Essentials
Don't these fall recipe ideas sound fabulous? I can't wait to try them. If the ingredients are seasonal and yummy and the recipe directions are well-written, I'll always try a new recipe.
Let me know if you try one of them. I hope that you'll Pin this Fabulous Fall Recipe Ideas post. You practically have an entire menu ready for you.
I have a new Pinterest Board ~ Fall Recipes ~ that I will be adding more delicious recipes to.
What do you think of this new roundup format? From a creator's standpoint, I love it. Here you find out more about Tasty Roundups. I'm sure going forward that I will tweak the format. It is easy to design it to your liking.
I'd love to know what subjects you are most curious about. Let me know in the comments and I'll search browse for them. Be sure to PIN to keep these ideas handy.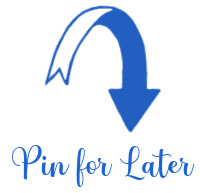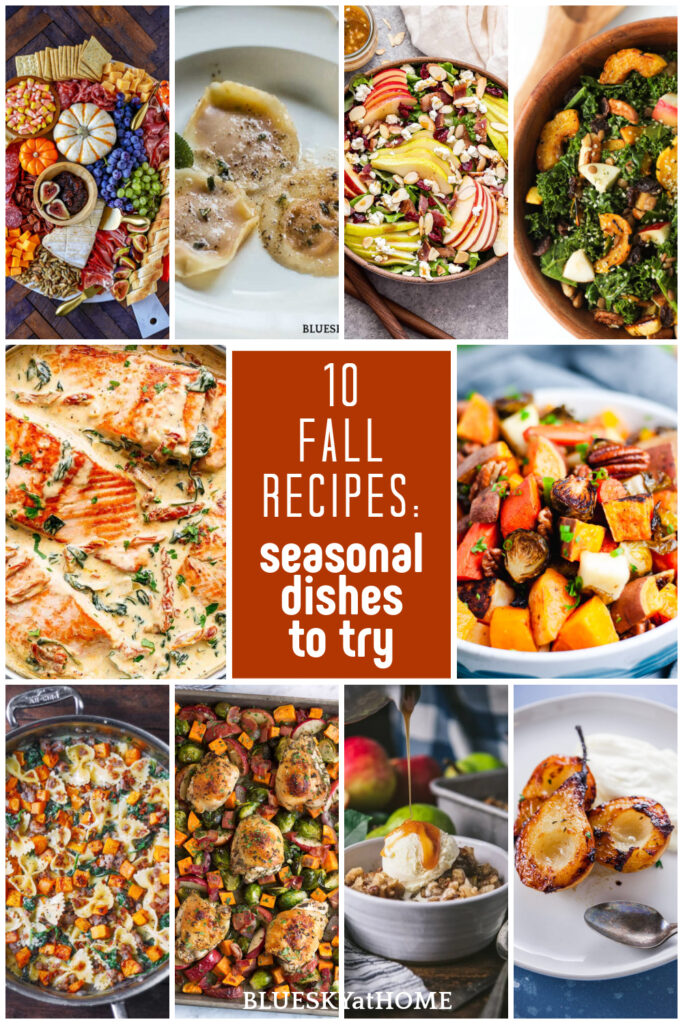 In between writing posts, listening to podcasts, reading, doing various blogging tasks, and walking Nola, I'll be browsing away.