How to Use Gilding Wax in Your Home
One of the most popular how~to posts I've written is about how to use gilding wax in your home to enhance your accessories. Do you know what gilding wax, also called embellishing wax, is? It's a product that can be used on so many materials for so many applications.
I discovered gilding wax by accident in a DIY class. I was amazed by how easy it is to use. It can add sparkle and shine to a variety of surfaces.
In addition to spray paint and gold leaf, gilding wax is another tool for adding a metallic element to home decor accessories. You should have it in your DIY toolbox
Do you have an item in your house that needs a little pick-me-up, a bit of bling, some metallic shine?  
Yes, you can spray paint it in one of the metallic colors available, which I have done many times.
Sometimes, spray paint isn't the most practical or the best application choice.  What's an alternative? Gilding wax allows you to decide exactly how much shine you want in exactly the place you need it.  
Why is it so easy to use gilding wax?
No laying down of plastic to cover surfaces where you don't want paint all over your garage floor
No taping off other areas
No mask so you don't breathe in fumes.
Easy application and clean~up.
Knowing how to use gilding wax to embellish accessories will give you an extra way to dress up your home decor accessories.
Enhance Your Accessories
I first used gilding wax right after we moved into our house over 9 years ago.  
As my decorator was helping me arrange furniture and accessories from our other house, we realized that some of the finishes were just not quite right in our new home. This was especially true of picture frames.  The art was great, but the frames, although beautiful, were too gold or brassy.
I already had some gilding wax on hand and thought this is the time to try it out.
Surfaces to Use Gilding Wax
wood
metal
glass
ceramics
leather
paper
cardboard
plastic
plaster
Where to Use Gilding Wax
enhance picture frames, mirrors or trays
marbelize a surface
stain wood with it
give shine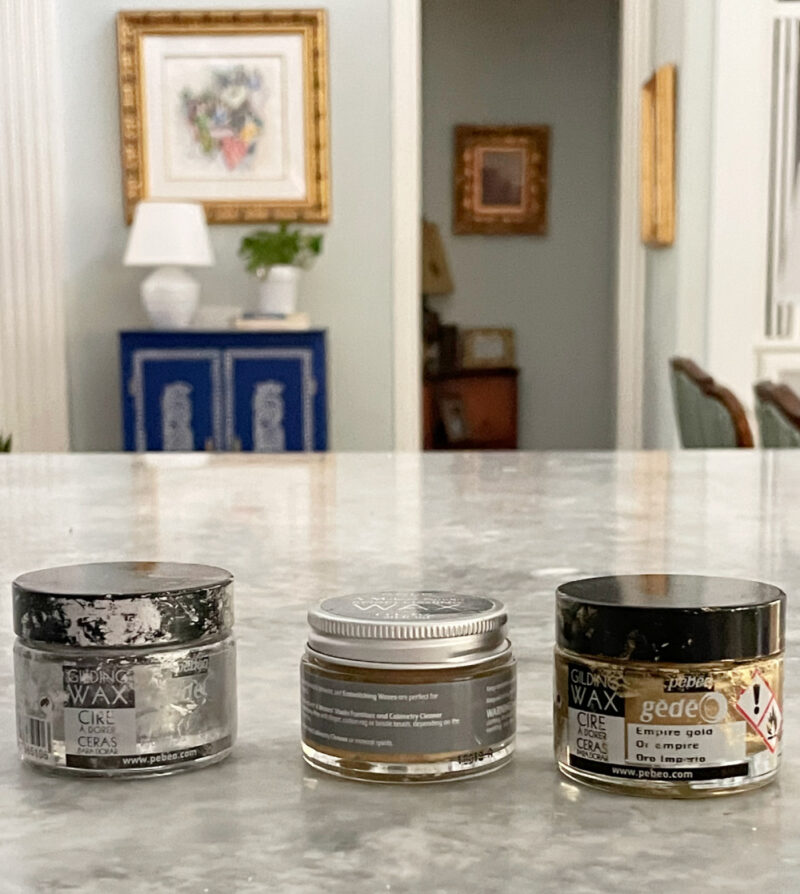 Gilding Wax Projects
I had seen gilding wax used in a workshop so I decided to try it on a couple of frames. This painting was in the entry of our other house.  I love the Venice scene and the gold frame looked great in that area.
In our new house, we had a large space in our master bathroom between the mirrors. The painting fit perfectly, but in our new bathroom, we used silver and chrome antique-looking mirrors, a crystal chandelier, and mercury glass accessories. The gold frame just clashed.  
I thought of my little jar of gilding wax. Wearing the same plastic gloves that I use in the kitchen for food prep, I rubbed the wax on the gold frame with my finger in places to tone down the gold and highlight the carvings. Here's what it looks like now:
My decorator was amazed at the difference.  I liked this so much that I used the silver gilding wax on a very gold-finished mirror in our dining room. It toned down the gold tones and made a huge difference.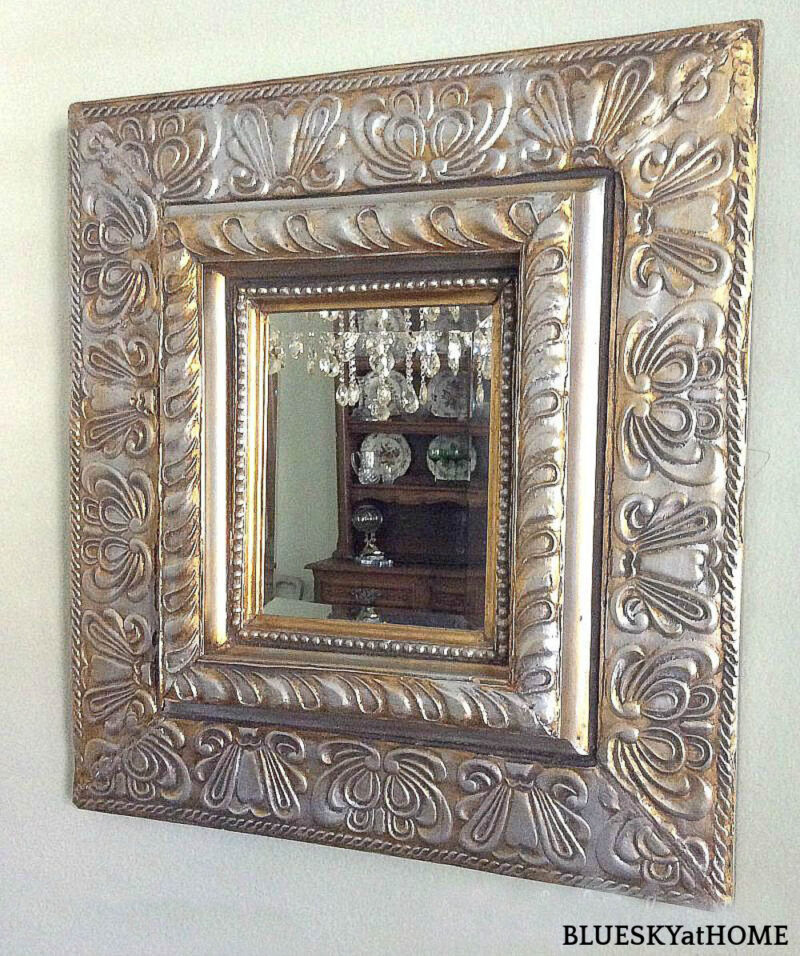 For our bathroom, I had made a shelf with two corbels I bought at an antique mall.  
I painted them Annie Sloan Duck Egg Blue, a perfect match for our wallpaper. Then I added a piece of wood cut to size and painted it in Duck Egg Blue. The wallpaper has a bit of silver in it, so it made sense to add the gilding wax to the corbels and a little to the shelf.  
I love this little shelf. It's on the wall above our bathtub. What do you think of Sweet Shark and me as little kids? He's cute. I can't believe my hair was so curly.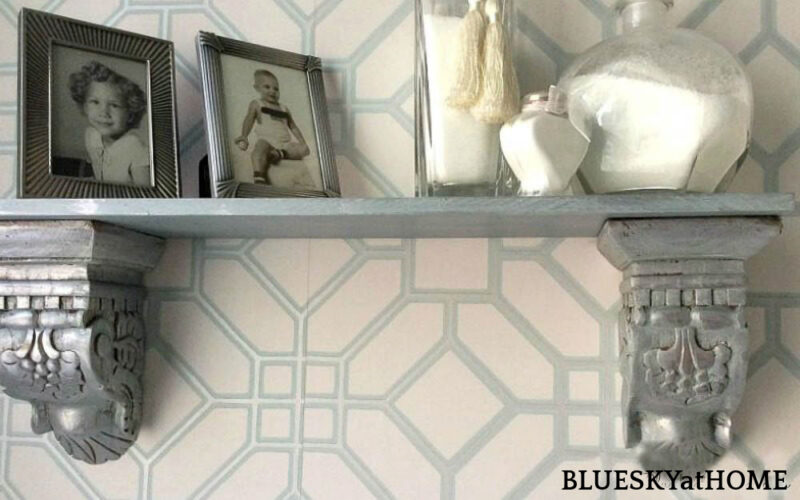 I also had this print in the bathroom. Again a frame I found at a garage sale (can you tell I love frames?) and a print found at a flea market combined for, I think, an appropriate bathroom accessory. It just needed a little silver bling.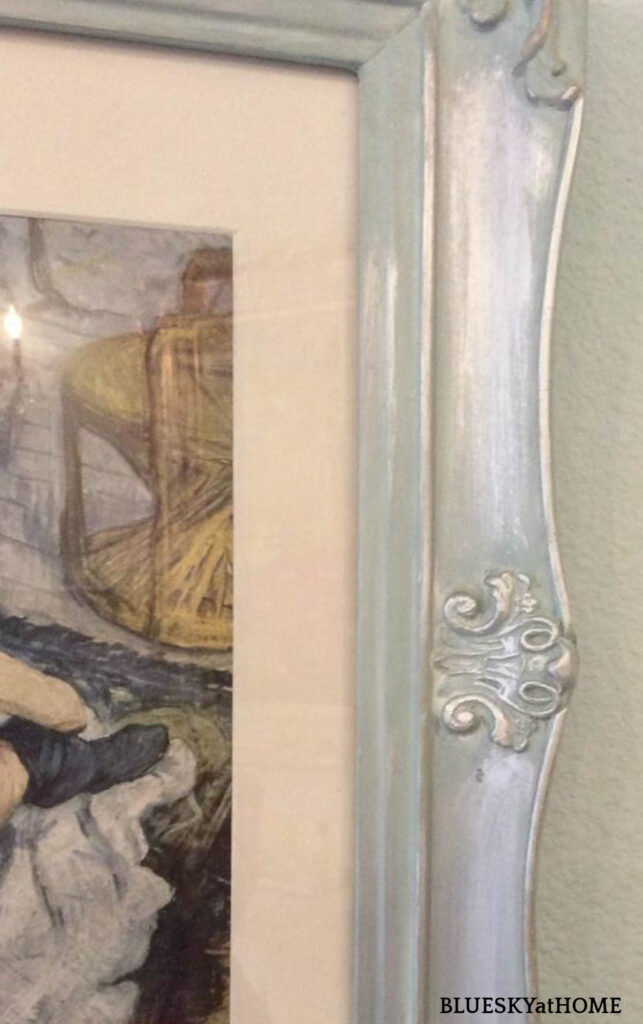 Gilding a Tray
One more thing for our bathroom: a little tray that I keep perfume bottles on. When I bought it (another garage sale find), it was a funky shade of pink and had a picture in it. I removed the picture, painted it Duck Egg Blue, and then rubbed the silver gilding wax on it.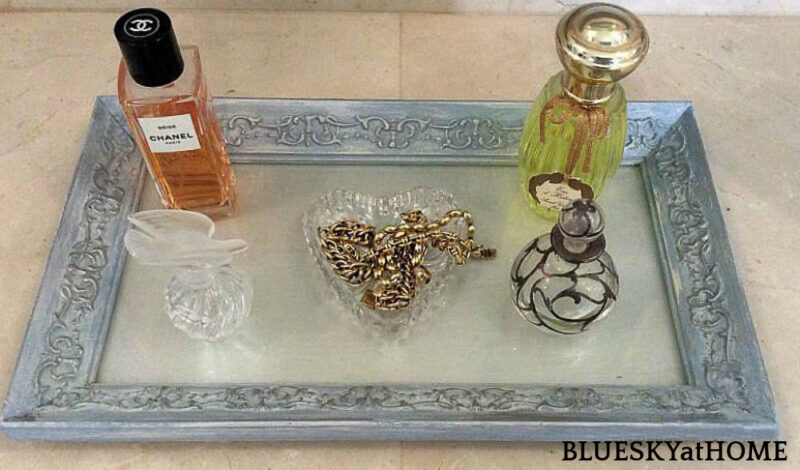 Gilding Letters
I bought a large gold letter L at Hobby Lobby, regularly $20, on sale for $10.  Gold was not the color I needed for the bookcase in the living room, so out came my Silver Gilding Wax.
TIP:  Using plastic gloves, like the ones you can buy at a restaurant supply or a beauty supply store, are the best way to rub the gilding wax on your project without getting it on your fingers.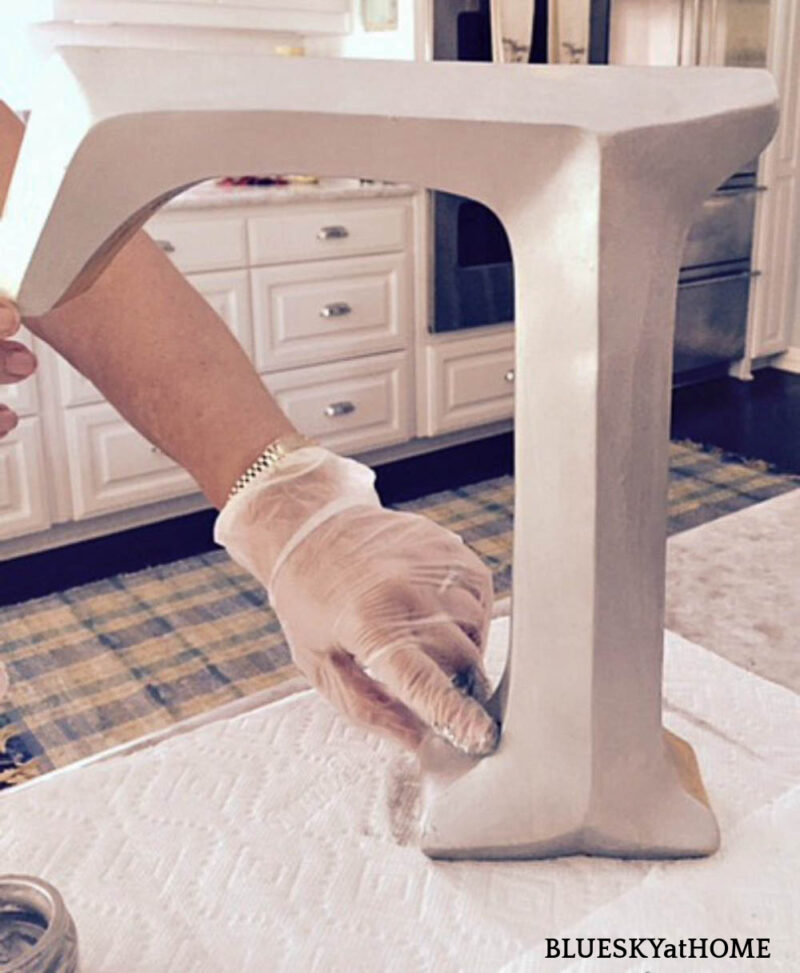 Now it adds just the right layer of grey/silver to that shelf.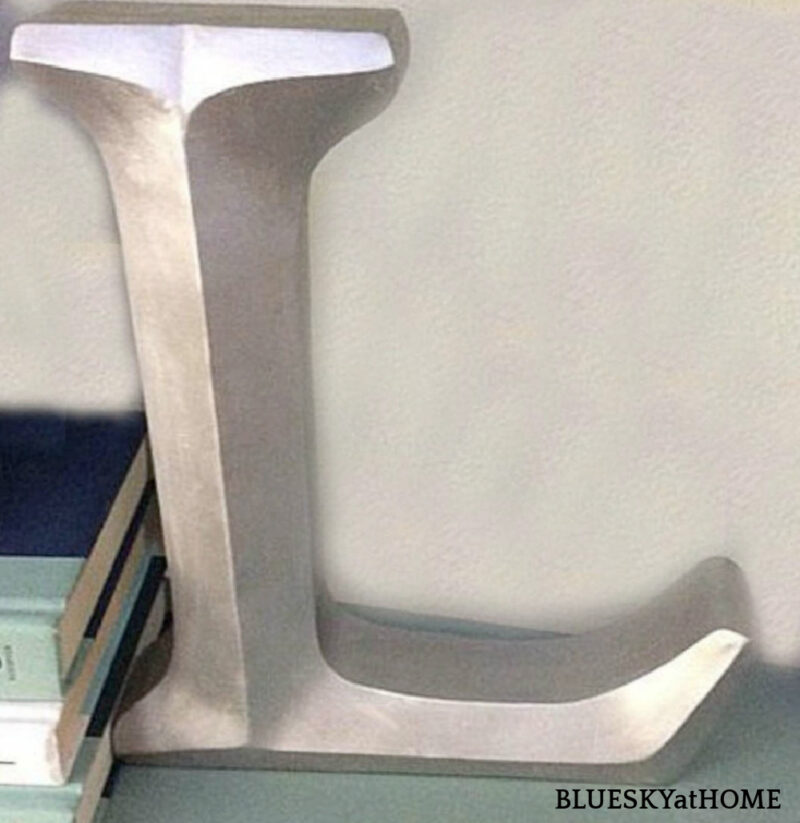 At Thanksgiving one year, I added a little silver gilding wax to a few beautiful pale blue~green pumpkins that I bought in Roundtop. I love the shine that it gives to the matte texture.
TIP: Have a light touch when you add the gilding wax.  You barely dab your surface. You can always add more. If you do get too much wax, gently rub or spread a little Clear Wax on top with a lint-free paper towel or rag and that should do the trick.
Here is another project where gilding wax could be used.
After A Maker's Studio launched a line of Embellishing Wax in silver, gold, and copper, I started working with it. As we get into decorating for fall and Christmas ~ which will be here before we know it ~ I'll be using these Embellishing Waxes.

I'm sure you don't want to forget about how to use gilding wax. PIN this project so you don't forget.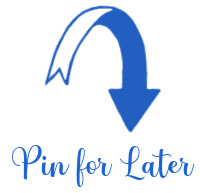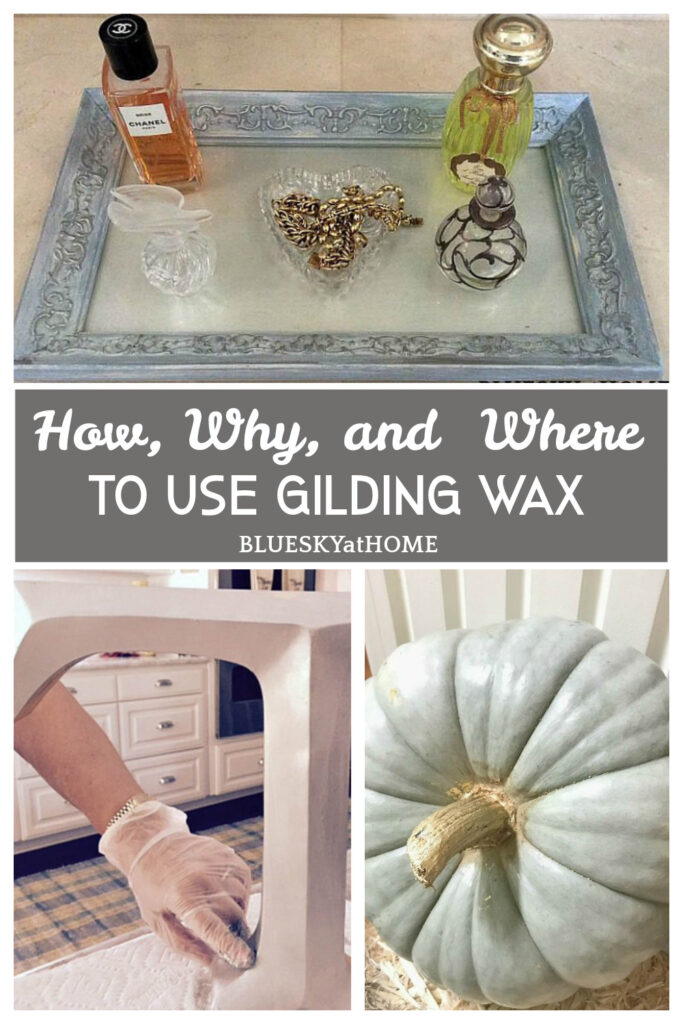 If you try gilding wax, please let me know about your project.  I'd love to hear.