How to Make a DIY Fabric and Burlap Banner
Fall decorating is heating up. With so many possible fall projects to make, how about a DIY fabric and burlap banner? Banners are a great way to add fall decor to many spaces in your home.
Whether you call it a banner or garland, this decor item is so versatile. A DIY fabric and burlap banner is easy to make and very inexpensive.
Banners are especially effective on fireplaces because they can be strung across the mantel. They add color, textures, patterns, and the overall design.
This post contains affiliate links to products used in this project. If you should order any product from this site, I may receive compensation, but you don't pay a penny more.
How to Make an Easy Fabric and Burlap Banner
I made this fabric and burlap banner for my brand new fall mantel. I think it's the perfect finishing touch.
How do you make a fabric and burlap banner? Now, I'm going to show you how.
Today is Creative Craft Day. Several of my crafty friends and I are sharing our latest projects. The list is at the end of the post, so be sure to drop by and see the awesome ideas.
EXAMPLES OF FALL BURLAP BANNERS
I've made many banners for different seasons and events. Here are a couple:
This new DIY fabric and burlap fall banner has a totally different look. It's probably also the easiest one I've ever made.
INSPIRATION FOR THIS FABRIC AND BURLAP BANNER
Last week when I was shopping for florals for my fall mantel at Hobby Lobby, I walked down aisles just to browse. I spied a cute burlap and fabric banner.
On closer inspection, I could see how the fabric and burlap were attached together. Strips of fabric and burlap were loosely looped around thin twine. How easy is that?
I immediately knew this would be an easy banner to make.
I loved the check fabric, but I didn't want black and white for my fall mantel. Why not change the fabric to a pattern and color I liked?
SUPPLIES FOR THE FABRIC AND BURLAP BANNER
This fall banner only requires 3 supplies:
fabric of choice ~ 1, 2, or 3 different patterns
burlap ~ already on hand, but here is an option
jute twine ~ already on hand
Since I was at Hobby Lobby, I walked over to the fabric area. Honestly, I had trouble finding a color and pattern I liked. Finally, I found three fabrics: a brown and black check, a taupe and white check, and an overall leaf pattern.
I bought 1/4 yard of each. Each piece was $1.50.
The inspiration banner used very thin twine. At home, I knew that I had a thicker jute twine. I also had 10 burlap placemats that I had made years ago that I could use for my banner.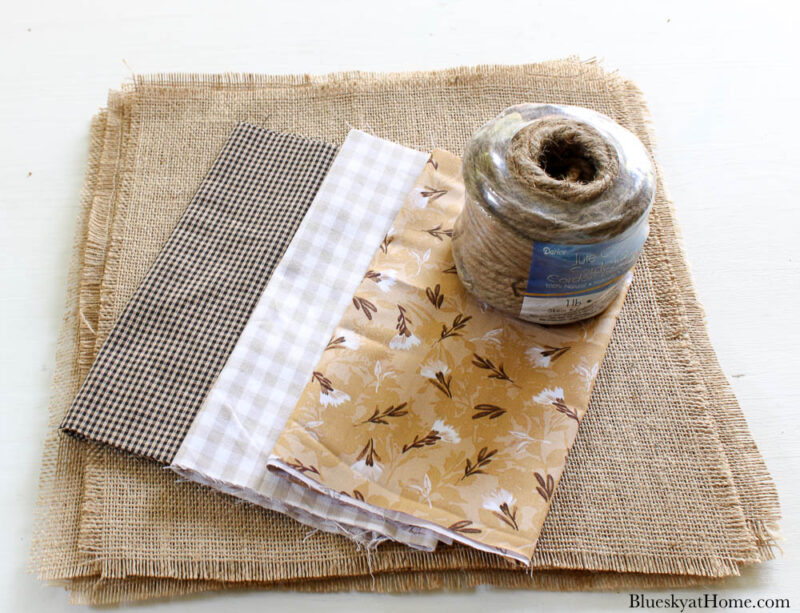 MEASURING THE JUTE TWINE
I started by measuring the width of our mantel, which was 76 inches. This was before I started decorating the mantel.
Then I opened the jute twine package. I measured out 76 inches. Next, I added extra inches for tying the banner to the mantel and a little bit of slack for the banner. Just to be sure, I cut off an extra 25 inches.
CUTTING FABRIC AND BURLAP STRIPS
To start, I cut 1~inch strips from the burlap placemats. I didn't measure but just eyeballed it. I got 10 strips from one placemat.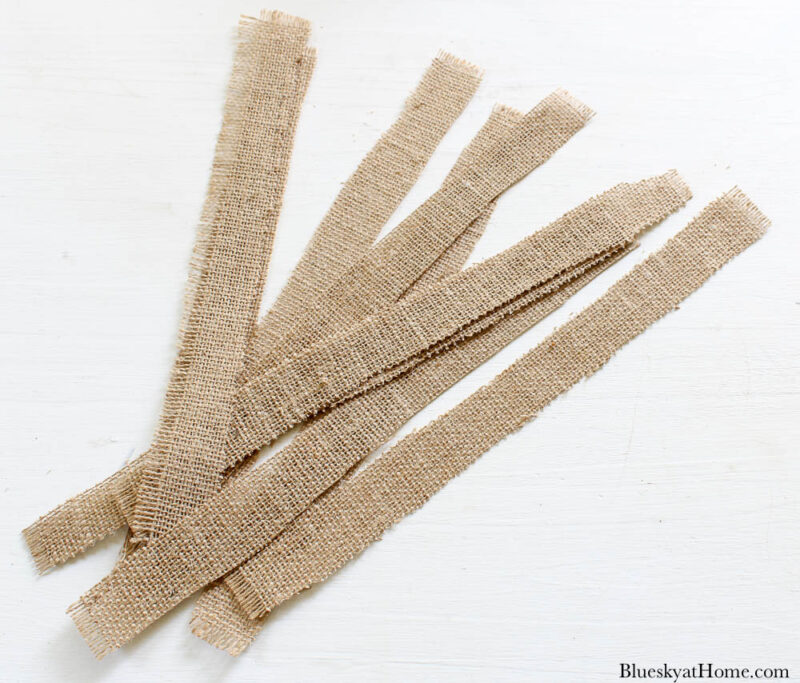 At first, I planned to use my pinking shears to cut both the burlap and fabric. After a few cuts, I decided it would be easier to use my sharp sewing scissors.
Each piece of fabric was 9 inches long, which was perfect for making the banner. Again, I cut 1~inch strips of each fabric. Not knowing how many strips I would need, I cut the entire piece of fabric on the fold. I got about 45 ~ 48 strips from each piece of fabric.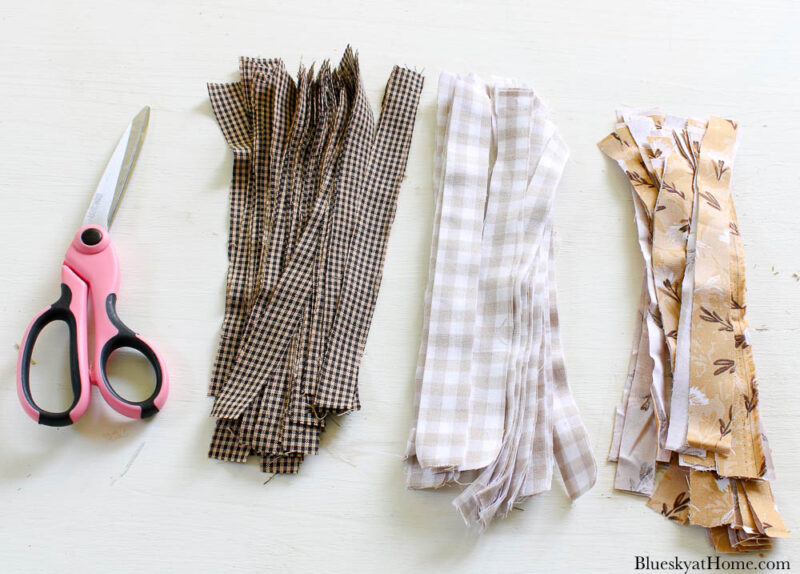 ASSEMBLING THE FABRIC AND BURLAP BANNER
Now I had all three of my supplies and I was ready to start looping the fabric and burlap on the jute twine.
I began by adding the burlap strips. All you have to do is make a loose loop around the jute twine. Don't pull tight because you want to be able to move and adjust the burlap and the fabric.
I took this picture before I cut off my length of jute twine.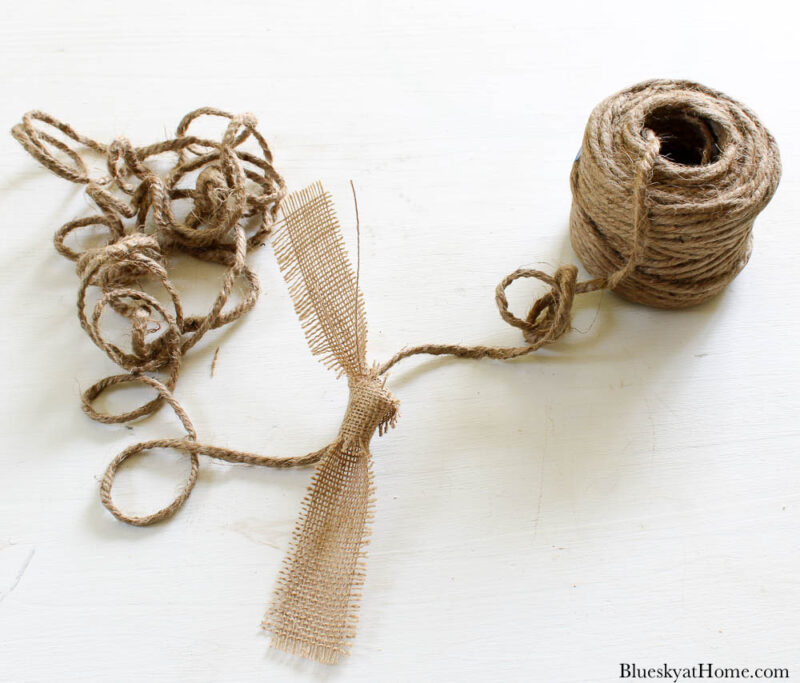 I added about 30 strips of burlap to the jute twine. Then I looped one strip of fabric in between two burlap loops. I alternated the three different fabrics.
Next, I repeated the pattern. When I finished filling in the fabric strips between all the burlap, I pushed the loops together for a tight fit.
I had plenty of fabric strips, but I did have to cut more burlap strips. I continued until I had covered the length of the jute twine, leaving about 12 inches on each end.
NOTE: I wanted a tight fit for my fabric and burlap loops, but you could definitely spread them out more if you wanted.
ADDING THE FABRIC AND BURLAP BANNER TO THE MANTEL
With the 12 inches of jute twine on each end, I looped the ends of the banner around the large candlesticks.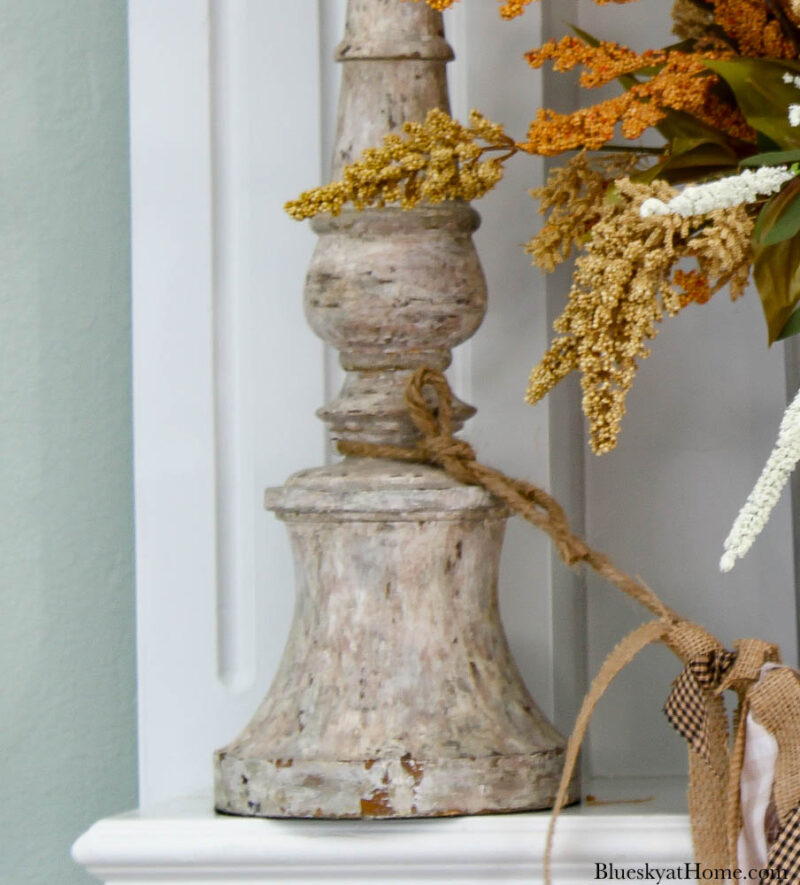 Finally, I adjusted and fluffed the fabric and burlap loops across the width of the mantel.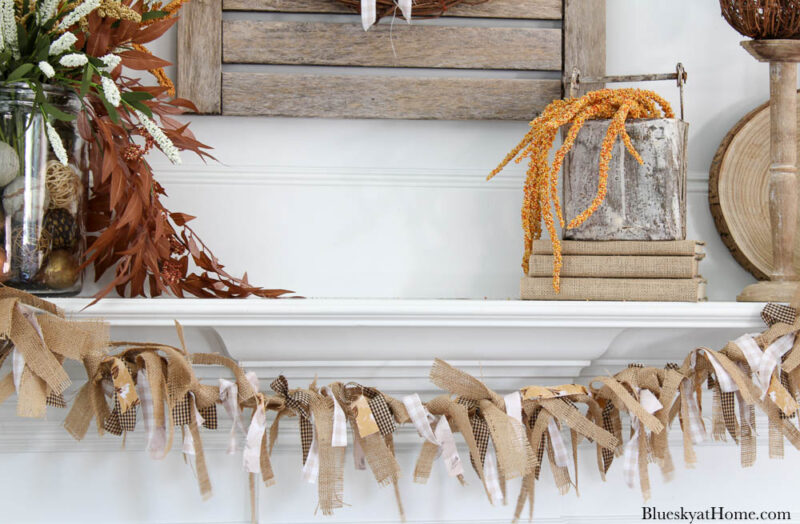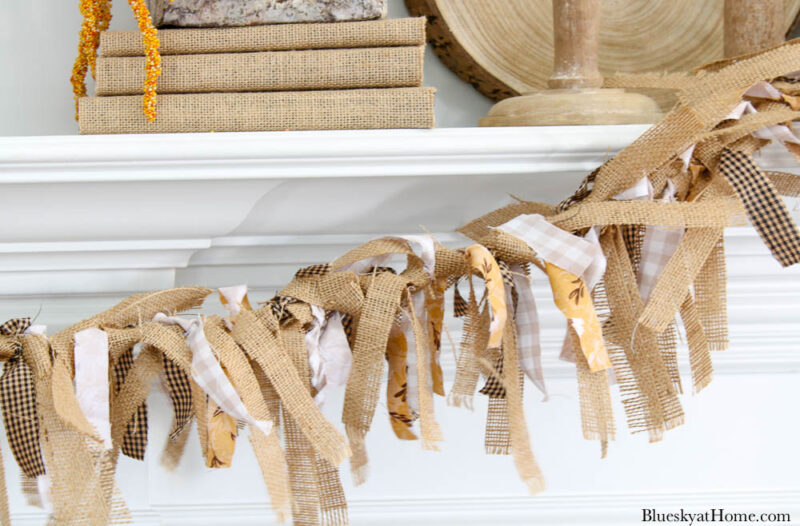 Was this a fast DIY project? Not exactly. Cutting the strips of fabric and burlap didn't take long. The time~consuming part was looping the strips onto the jute twine. This is a great time to watch your favorite Netflix show. I watched three episodes of Virgin River.
It was really easy and very inexpensive with a big payback. My total cost was $4.87 for the fabric, including tax. If you had to buy jute twine and burlap, the cost would be more, but still a bargain of a project.
I had plenty of fabric strips leftover. Not wanting to waste any and needing some embellishment for my wreath, I tied several strips together and added them to the grapevine wreath.
My new fall banner and fall mantel were complete. I think it added just the right touch of natural, rustic, and farmhouse vibe to the entire fall mantel and fireplace.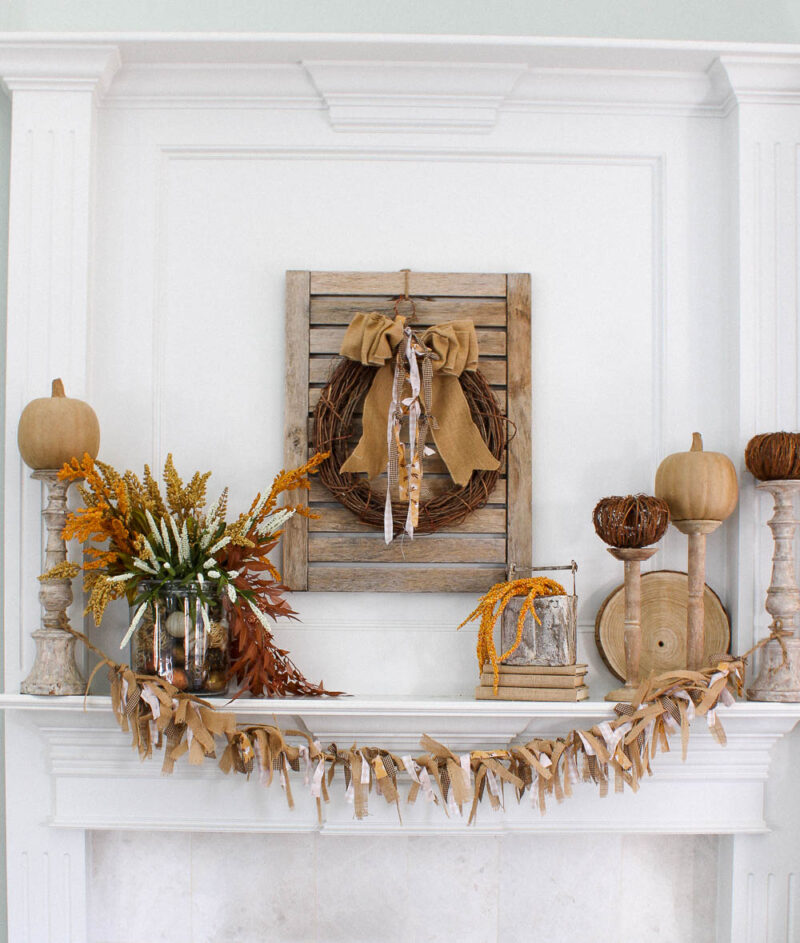 I will definitely find a use for the rest fo the fabric strips.
The nice thing about this project is that you can totally change the look for other seasons or holidays. Just purchase different fabrics. Then you can remove the fall fabric and replace it with Halloween, Thanksgiving, Christmas or a patriotic holiday fabric.
I truly hope that you'll PIN this fall banner project. I think it's a great one. even kids could make it.
After you PIN it, please check out the projects that my friends are sharing. You'll love them. The list is at the bottom of the page.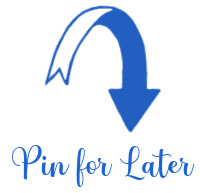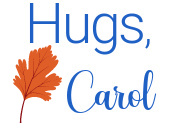 Gail at Purple Hues and Me
DIY Kartoos Flower Napkin Rings
Cecilia at My Thrift Addiction
Velvet Pumpkin and Lace Wreath
Carol at Bluesky at Home
How to Make a DIY Fabric and Burlap Banner
Jenna at The Painted Apron
Creations Fall Lantern
Sara at Birdz of a Feather
Crochet Coral Reef
Mary at Home is Where the Boat is
Sunflower Embellished Fall Pillow