Fresh Home Tours and More – 10 Fabulous Finds
Welcome to Bluesky Browsing #31. This week a fresh home tour leads off our 10 fabulous finds for your home, awesome crafts to make, garden information, recipes, and resources to inform and entertain you.
Do you love finding articles and resources that give you ideas for home decor and DIY projects or a recipe or two? If so, you've come to the right place.
Think of 10 Fabulous Finds as a DIY/Craft/home decor/recipe Readers' Digest.
In case you are new to Bluesky at Home, what fabulous finds do I share at Bluesky Browsing?
ideas to help you in your home decor efforts
a yummy recipe or cocktail
fun DIY projects
the lastest trends in home decor
a quirky new find or two
Focusing on finding new projects, resources, tips, new ideas, and inspiration for early spring is my main task. I'm constantly discovering fabulous finds to inspire us. My goal is to help you find ideas for your home decor, your crafting, your home organization, and anything about home.
Ready to see this week's fab finds?
You may notice a little bit different format to this edition of 10 Fabulous Finds. It's just for SEO purposes.
10 Fabulous Finds to Amaze You
This post contains affiliate links to products and resources you may love to have. If you should purchase anything from this site, I may be compensated, but you don't pay a penny more.
In case you missed last week's 10 Fabulous Finds, here is Bluesky Browsing #30.
Are you a new or intermediate blogger? Every week I share valuable blogging resources and tips. If you would like to receive The Blogger Bulletin, please join the Blogger Bulletin. It's just once a week and is a quick read.
ON THE HOME FRONT
Spring weather is here. Which means that we had some very cold days. Tornados ripped thorugh parts of Texas (and Louisiana and Oklahoma). Lots of destruction, but thankfully very few injuries. Then Friday, typically warm temps (80's) brought a springtime feel. I need to get our my flips flops and shorts.
I found a great outdoor fabric for the four chair cushions on our patio. It's navy and white and has a small pattern that will go with the solid navy on the new love sesat cushions. It should arrive next week.
Thursday was tennis league play. It was in the 40's when we started warming up at 9:00. Not the best environment to play. By halfway through the first set, we all took off our jackets. I partnered with a new girl on our team who is also a lefty. We won our match so it was worth the chilly start.
The blue and white stripe outdoor rug we ordered arrived. I'm not putting it outside until all the new cushions are made.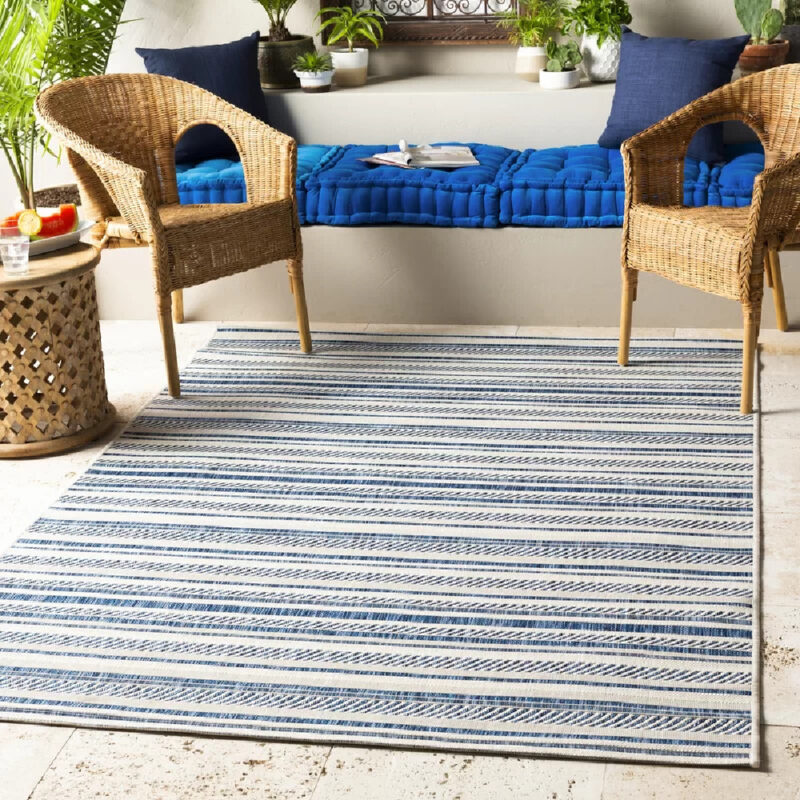 5. This week on the blog was all about an Easter centerpiece blog hop and a guide for your home decor budget.
Easter Table Centerpiece| Your Home Decor Budget ~ Where to Spend and Where to Save

10 FABULOUS FINDS FOR THE HOME AND RESOURCES TO SHARE
Here we go with Bluesky Browsing #31.
If you love homes with a WOW factor, then this home in Atlanta by Michele Gratch (in impress you. The vibrant colors bring a sense of energy to the public spaces. Other spaces, like the sunroom and porch, have a softer palette. The attention~to~detail is impressive.
2. For years I didn't eat guacamole. I know, strange for a girl from Texas. (I think it was the look of it.) Then one day twenty or so years ago, I tried guacamole and loved it. Then I tried an avocado. The rest is history. (plus avocados are really good for you.)
This recipe for caprese~stuffed avocado from Veggiekins is a perfect light and easy spring/summer appetizer. It would be great also as a side dish with grilled chicken or steak..
3. Do you have a sunroom? I wish we did. These all~weather rooms can extra living space, bringing the outside in. They can be part of your home's footprint with lots of natural light or a simple screened~in porch. The decor can continue through from your other living areas or be a totally different style.
Here are some inspirational sunrooms for you from Country Living.
4. In this issue of 10 Fabulous Finds I'm focusing on fresh spring home tours. This one from Sincerely Marie Designs has a fresh feel with a casual vibe.
5. I found another pretty pink spring cocktail. It's a Raspberry Lemonade Vodka Spritzer from System of a Brown. Tell me that is not a "luscious, let's toast the day" drink.
6. This full home spring tour is from Karen of Sanctuary Home Decor. From the front entry to the kitchen, living room and bedroom, you will love the lovely touches of spring.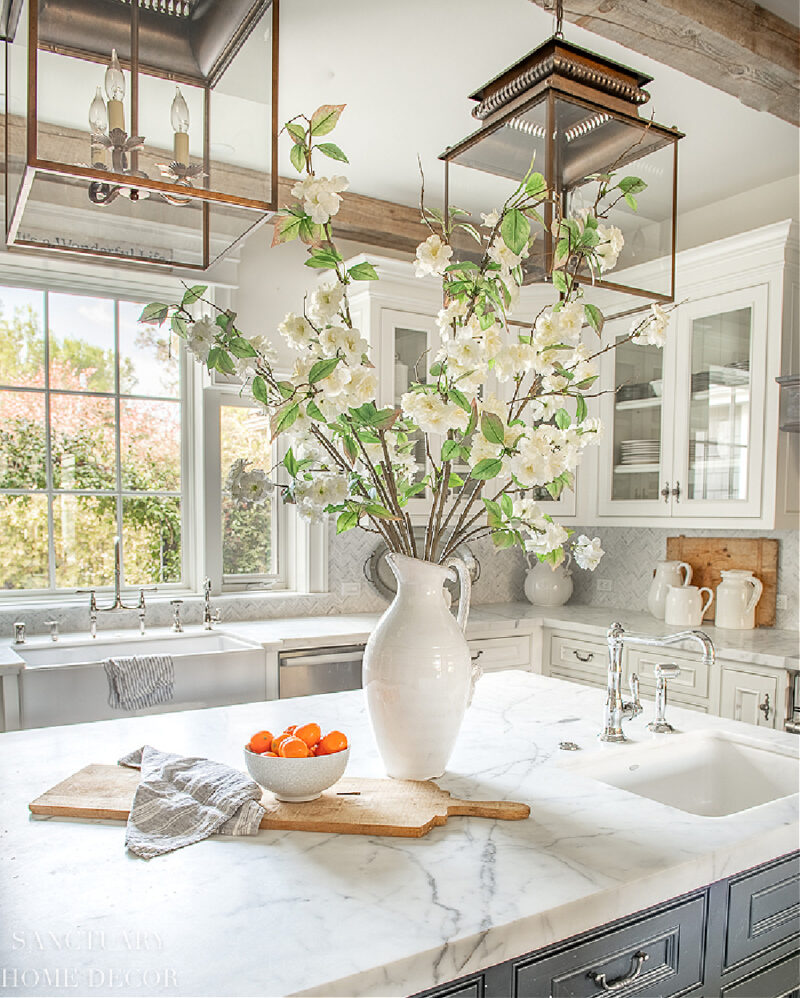 7. Laundry rooms are high people's makeover lists ~ just behind kitchens. We need functional laundry rooms, but we also want them to be pretty and pleasant to work in. This recent makeover laundry room is a perfect example of low~budget, high results.
Don't you love the tile floor? The hidden storage? The open shelving? I love it all.
8. Spring means flowers. We want to have beautiful flower arrangements in our homes. Cyndy of The Creativity Exchanges shares several examples of gorgeous spring arrangements.
9. We all love a total remodel, especially when it involves an old (as in 1900's) farmhouse. Peeling back the 1970's layers, this is a farmhouse lover's dream.
This beautiful fireplace was covered in fake stone and wood bookshelves. Now it is revealed for all to enjoy.
10. BOOK OF THE WEEK: The Tattooist of Auschwitz by Heather Morris
We all know what Auschwitz means when we hear the name. A place of unbelievable cruelty, heartache, and pain. This is a behind~the~scenes true story of love in the face of death.
1942 ~ Lale is a Slovakian Jew who is transported to the concentration camp of Auschwitz ~ probably one of the worst places on earth during WWII. We all know what it meant to have a tattoo printed on your arm. His captors discover that he is a tattooist and he is forced to tattoo his fellow prisoners. Over the course of two and a half years, he will tattoo thousands of prisoners.
Lale does everything he can to help the other prisoners at the camp. One day he meets Gita, a young girl he is about to tattoo with her number. He vows to help her survive.
Heather Morris, a New Zealander, met Lale after the war and he told her his story and that of Gita, other prisoners, and the hell that they endured at the hands of their Nazi captors, both male and female.
This is a story that must be read so that the cruelty of the Nazi regime is never forgotten. It must also be told to honor those who gave their lives to the survival of others.
This is a hard story to read, but it should be read. As we watch the horrible destruction of a sovereign nation and its people in the 21st century, we must never forget the atrocities committed in the past.
You will cry for people you will never meet. Their lives and their story are a testament to bravery, love, and sacrifice.
That wraps for this week's Bluesky Browsing #31. Did you have a favorite from this week's fresh home tours, recipes, and DIY projects at 10 Fabulous Finds?
What are your favorite topics? I'd love to know what subjects you are most curious about. Let me know in the comments and I'll search browse for them. Be sure to PIN to keep these ideas handy.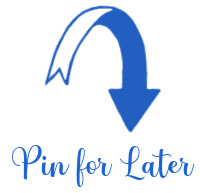 In between writing posts, listening to podcasts, reading, doing various blogging tasks, walking Nola, and playing tennis, I'll be browsing away.