5 Amazing Valentine Projects You Can Make Today
Valentine's Day is about 4 weeks away. Now is the time to start thinking about Valentine's projects. Here are 5 amazing Valentine projects you can make today.
Well, maybe not all of them today, but you can just pick one of these 5 amazing Valentine projects.
And then another one for tomorrow and the next day.
If you need decorations for your home, cute decor to add to a Valentine's table setting, a sweet gift to give to a girlfriend, I've got it all for you.
I made all these amazing Valentine projects last year. I loved them then and I love them now. They are not all the Valentine projects I've ever made, but I wanted to share my favorites because they are easy, inexpensive and so darn cute.
I know you can buy Valentine decorations and gifts, but I think anything you make yourself has special meaning. Especially, if it's a gift. Or something that your friends and guests can see and use when they come to visit.
Valentine's is an easy holiday to get creative with ~ you basically have 2 colors to use ~ pink and red. You already have built~in themes ~ like hearts and arrows and cupids. And Valentine's DIY projects never go out of style.
These 5 amazing Valentine projects offer lots of inspiration. There are a possibilities for you to add your own creative ideas. So have fun. Let me know which ones you like and which ones you're going to make yourself.
5 Amazing Valentine Projects You Can Make Today
These are in no particular order, but they are all amazing ~ I think! Just click on the name of the project in blue to access the complete project.
Vintage Cutting Boards Become Valentine Decorations
On my last trip to Atlanta, I made a trip to my favorite antique mall, where I found 2 vintage cutting boards. They were perfect for a Valentine decoration for my kitchen. Another fast project that looked so cute on my kitchen counter.
If you don't have a vintage cutting board, a new, but inexpensive one will do. The great thing about this project? When Valentine's is over, you can just wash off the ChalkArt.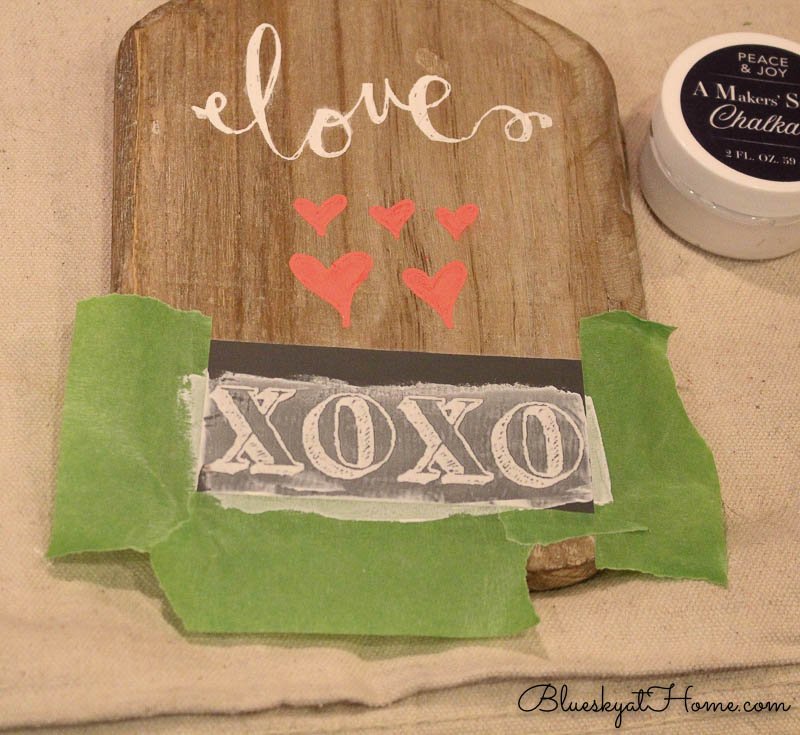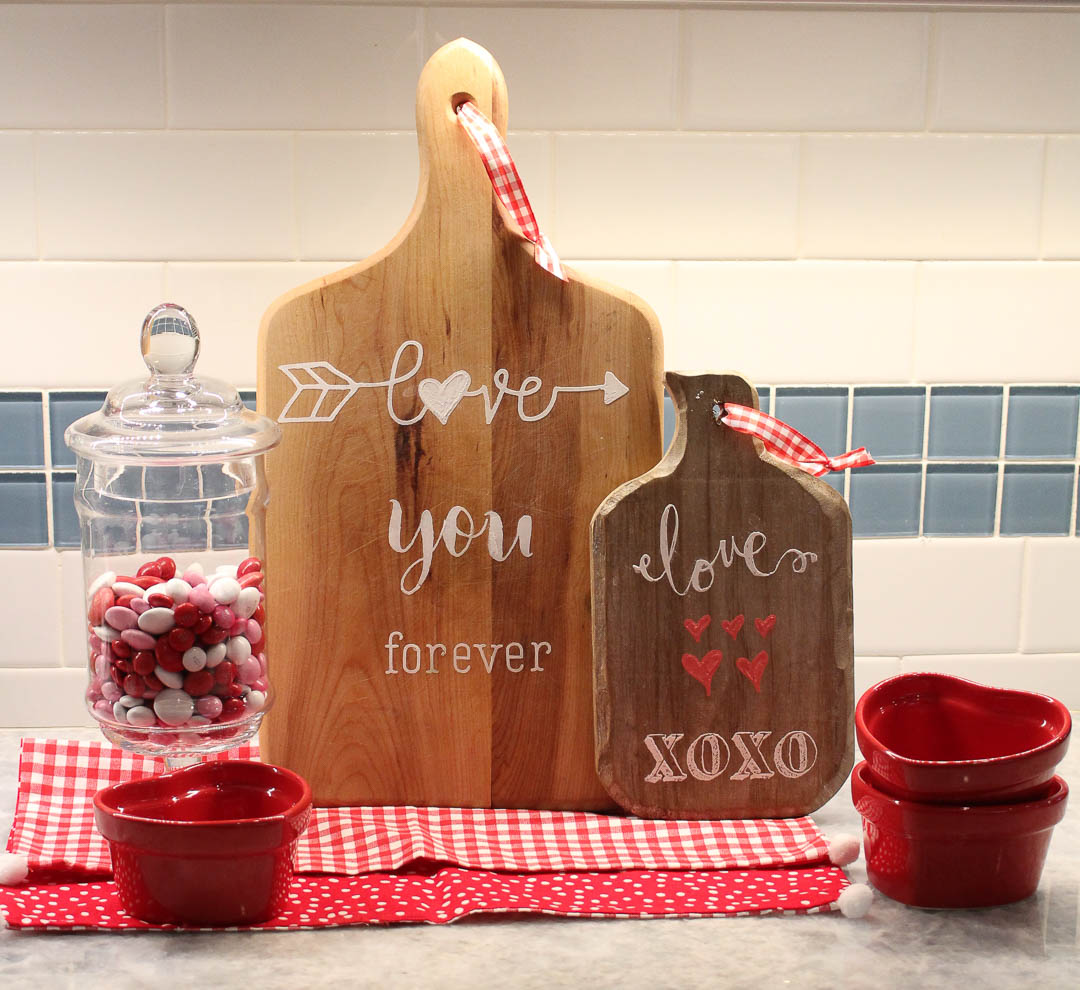 Valentine Wreath
Do you search Pinterest for inspiration? Just in time for Pinterest~inspired Valentine's Day challenge, I made this wreath for Valentine's Day. After a brief moment of "what am I going to make?", this idea popped into my head and I loved the result.
If you have a wire heart~shaped wreath from the craft store, some tissue paper, and paint, you can make this Valentine wreath too.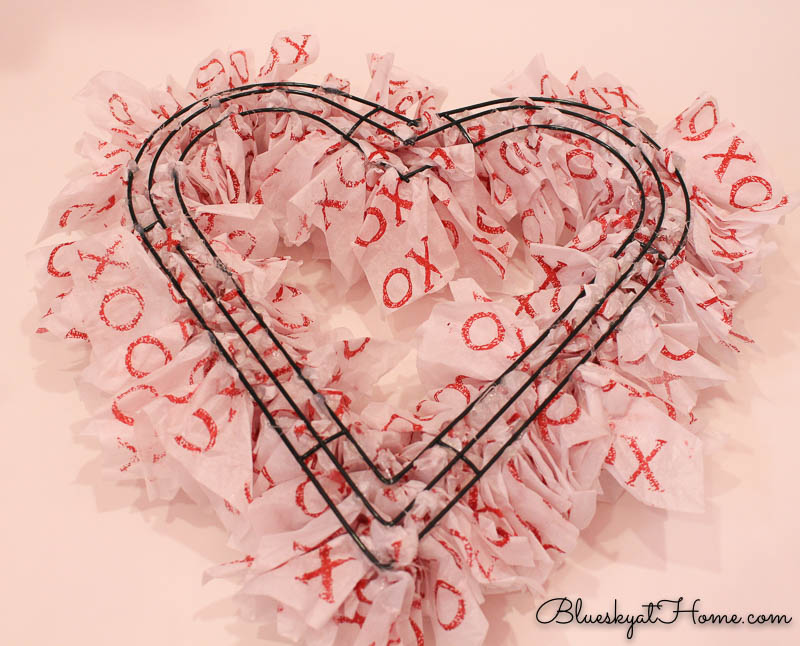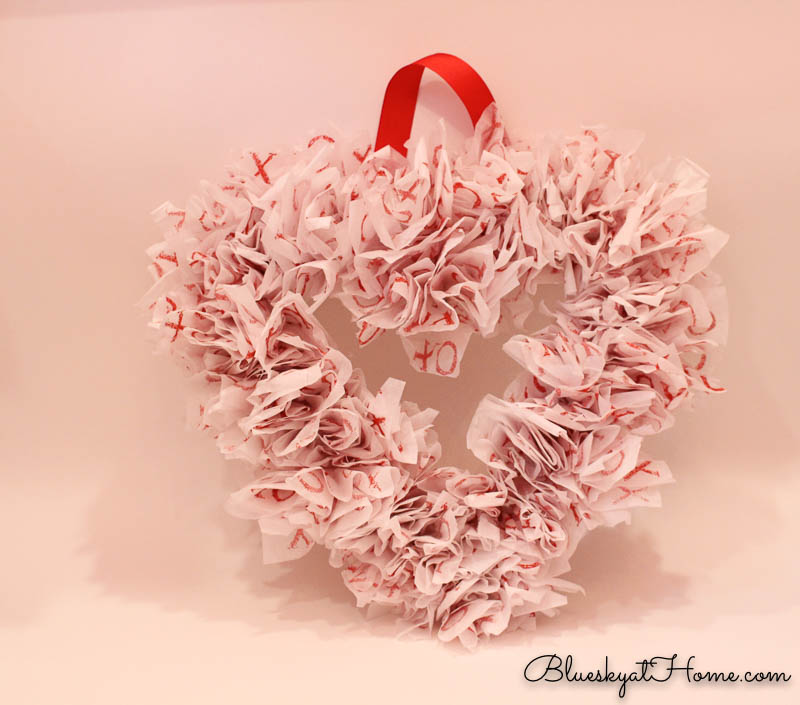 Valentine Heart Sign
A variation of a Valentine wreath is a wood Valentine sign. A wood heart I found at Joann was the inspiration for this DIY project. It's a cute sign that you can make in an hour and hang anywhere for your Valentine decorations.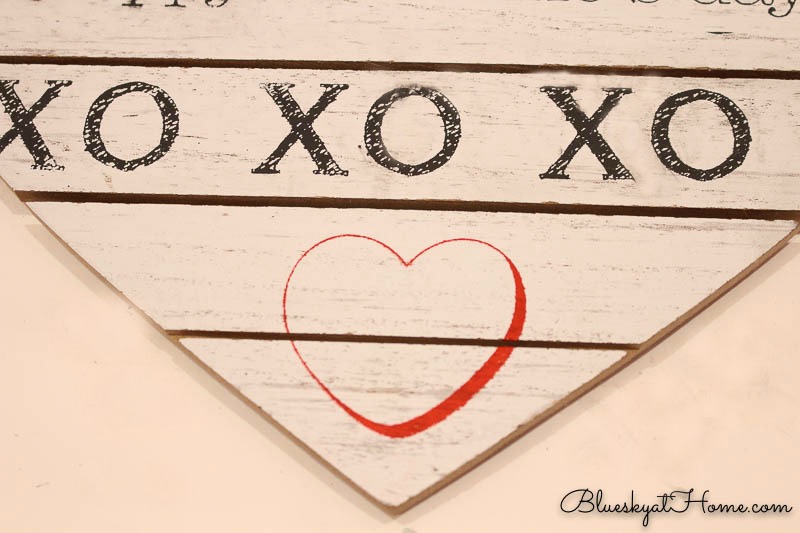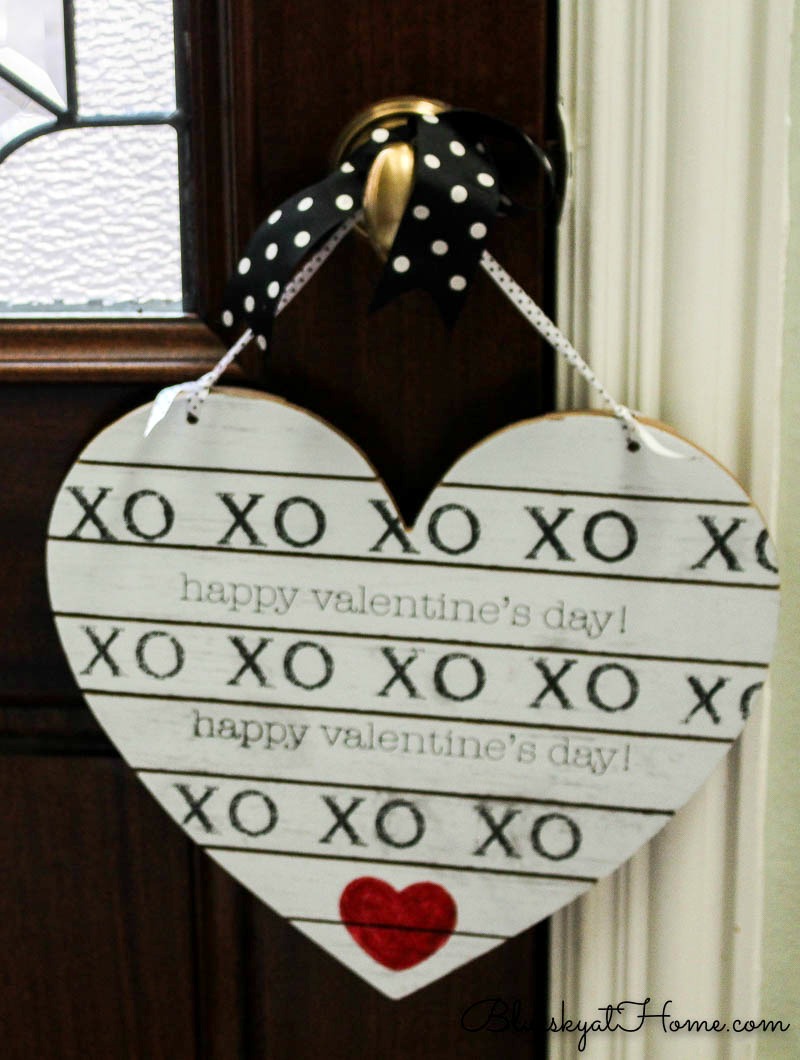 Valentine Gift for Your Girlfriends
Last year, I made a cute stenciled mug and showed you 3 different ways to wrap it. It was one of my easiest, but most favorite Valentine projects. Make 1, make a dozen. So fun and your girlfriends (or a teacher or aunt or mom) will love it.
Cutest Valentine Napkins with Pom-Poms
For a Valentine Tablescape, I made these cute Valentine napkins with little pom-poms on the corners.
If you can sew a straight seam, you can make these. Find some cute fabric and some trim and you are in business. The fun part was folding them in different ways. I not only used them for my Valentine tablescape, but they made darling wrapping for my Valentine gift. Your friend gets 2 for the price of 1. And you get the satisfaction of having made and given a unique and special gift ~ from your hands and heart!
How about these 5 amazing Valentine projects? What do you think? Easy, inexpensive, quick, and oh, so cute. I hope they have given you tons of ideas for your own Valentine projects. Don't forget to PIN so you can have all the instructions and supplies and pictures to inspire you. Have fun!!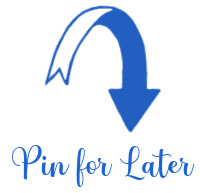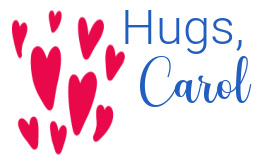 2021 Link Parties January 11 ~ January 17
Thanks to the Link Parties, designated by ** that featured one of my posts.
All About Home Anything Goes Pink Saturday Beautifully Made Busy Monday Celebrate Your Story ** Charming Homes and Gardens Creative Crafts Creative Muster Creatively Crafty Embracing Home and Family Farmhouse Friday Friday with Friends Grace at Home ** Handmade Monday Happiness is Homemade The Happy Now Hearth and Soul Link Party Home Matters ** Inspire Me Monday Inspire Me Tuesday Keep in Touch Little Cottage Link Party Love Your Creativity Meraki Link Party Party in Your PJ's Saturday Sparks Share Your Style Simple Homestead Blog Hop ** Sunday's on Silverado Thursday Favorite Things Vintage Charm Party Waste Not Wednesday Wednesday Link Party Wednesday Centerpiece Link Party Wonderful Wednesday Wow Me Wednesday