10 Fabulous Finds at Bluesky Browsing #28
Welcome to Bluesky Browsing #28. Every Saturday you get 10 fabulous finds for your home, awesome crafts to make, garden information, recipes, and resources to inform and entertain you.
If you love finding articles and resources that give you ideas for home decor and DIY projects, a recipe or two, you've come to the right place.
Think of 10 Fabulous Finds as a DIY/Craft/home decor/recipe Readers' Digest.
In case you are new to Bluesky at Home, what fabulous finds do I share at Bluesky Browsing?
ideas to help you in your home decor efforts
a yummy recipe or cocktail
fun DIY projects
the lastest trends in home decor
a quirky new find or two
Focusing on finding new projects, resources, tips, new ideas, and inspiration for early spring is my main task. I'm constantly discovering fabulous finds to inspire us. My goal is to help you find ideas for your home decor, your crafting, your home organization, and anything about home.
Ready to see this week's fab finds?
10 Fabulous Finds at Bluesky Browsing #28
This post contains affiliate links to products and resources you may love to have. If you should purchase anything from this site, I may be compensated, but you don't pay a penny more.
In case you missed last week's 10 Fabulous Finds, here is Bluesky Browsing #27.
Are you a new or intermediate blogger? Every week I share valuable blogging resources and tips. If you would like to receive The Blogger Bulletin, please join the Blogger Bulletin. It's just once a week and is a quick read.
ON THE HOME FRONT
I had some time last week to visit our local Ballard Store, which is a really beautiful shop. I'm starting my research for a new sofa and swivel chairs for the new look I want in our living room. I sat in some sofas and chairs, looked at available fabrics, and admired all the pretty accessories.
Later in the week, I also squeezed in a visit to Pottery Barn. I hadn't been home decor shopping like this in two years. The nicest designer helped me. I sat on half a dozen sofas and chairs. It's going to be hard when I actually have to make decisions.

3. I couldn't walk out of Ballard without buying this blue and white vase with a chevron pattern. I bought two of the 16″ tall versions. Only one was in stock so they ordered me another one.
They are on sale now so i would grab your favorite style ASAP.

4. I played a make~up match on Tuesday morning (close, but lost) and another one on Thursday (another very close match that went to three sets and down to the wire.) The weather for both was absolutely perfect for tennis. We actually wore our tennis shirts and tanks on Thursday; lots of white legs!!
5. This week on the blog was about spring DIY projects. I participated in one blog hop and one round~up. You should really check out all these projects and PIN the ones you like.
How to Make Fabric~Cover for Terra Cotta Pots | How to Decorate Plain Tile Coasters
9 Best Spring DIY Ideas
10 FABULOUS FINDS FOR THE HOME AND RESOURCES TO SHARE
Here we go with Bluesky Browsing #28.
1. If you love to shop online for furniture, it helps to have a guide. Different sites have different strengths that you should be aware of. See this article, the 15 Best Places to Buy Furniture.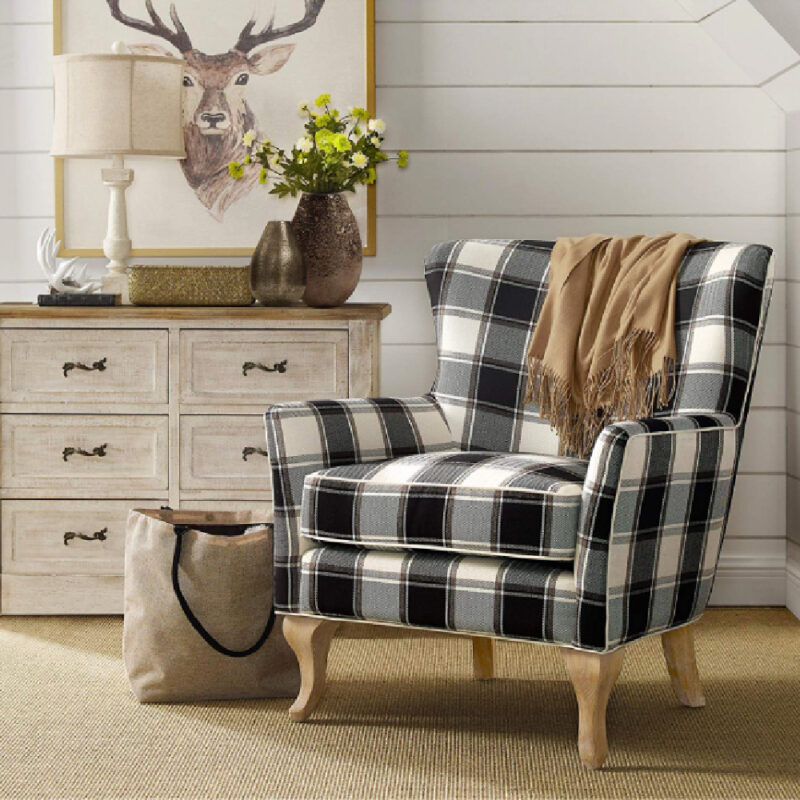 2. As we get deeper into spring, one vegetable I love is asparagus. We usually simply roast asparagus in the oven with olive oil, salt and pepper. Here is a beautiful asparagus dish from Hannah of Two Spoons that would impress any guest.
3. Jan Showers is a well~known name in Dallas among those of us who love home decor and design. When I saw this article about her beautiful home in Hillsboro, about an hour south of Dallas, I had to take a look. And, of course, I had to share the lovely lunch she set for friends on their way to the Round Top antiques fair.
4. I mentioned that this week I participated in a blog hop focused on the decoupage technique using Mod Podge. One of my favorite projects was from Jodi of The House House. Jodi made these pretty bowls with air~dry clay, paint and glossy Mod Podge. This project makes a lovely decorative accessory.
5. I have another beautiful home tour for you. This one is a cottage remodel for a family in Ft. Worth, near the TCU campus (where Sweet Shark went to college). I love this 1930's sweet cottage exterior, but inside it is all about traditional design for a modern family.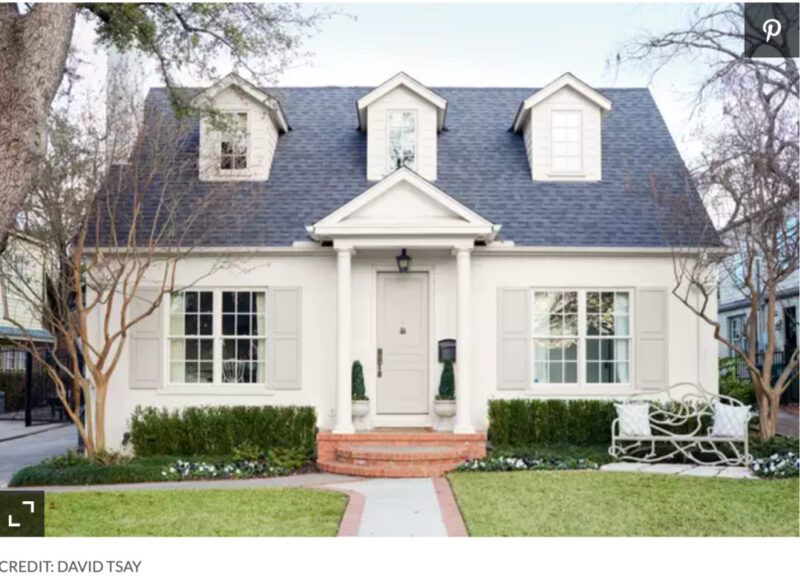 6. As the weather warms up, we turn to pretty, lighter cocktails. Do you like margaritas and mojitos? Doesn't everyone? How about combining the flavors of these two iconic drinks? I printed off this Mojiarita and Tequila Cocktail from Family Style Food. It's now on Sweet Shark's bar for him to make one for me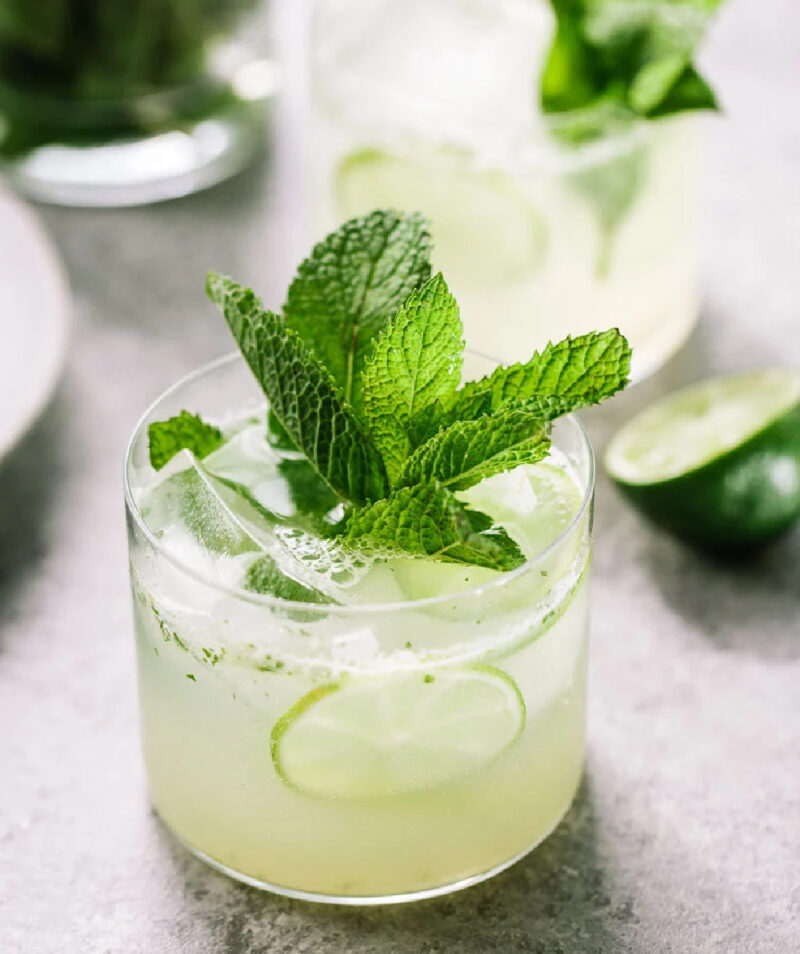 7. Have you heard of James Clear? I just discovered his insightful articles and signed up for his emails.

He is a New York Times besterselling author of Atomic Habits. I most recently read this article about setting goals ~ or rather, why setting goals isn't the most important thing we do to reach goals. Success is more about setting systems. It was really an eye~opening approach. I immediately ordered Atomic Habits and I can't wait to start reading it.
8. Ironcially, I had just come home from my second sofa shopping research trip at Pottery Barn when I found this awesome DIY vase/pitcher project from Yami at The Latina Next Door. After seeing this DIY accessory project, I will be looking for a pitcher or vase to use.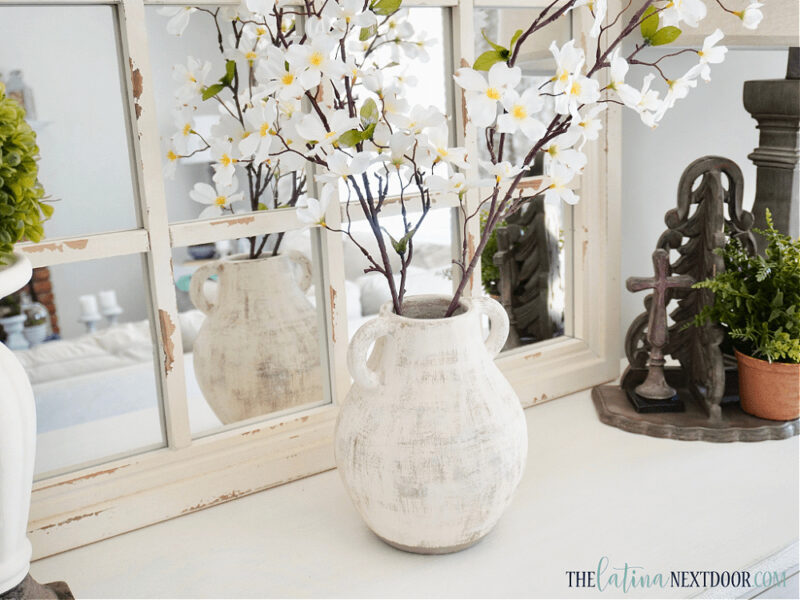 9. My friend Julie of My Wee Abode is a whiz at maximizing space in her small apartment. You have to see how see she made vinyl decals look like wallpaper. It's such a pretty outcome.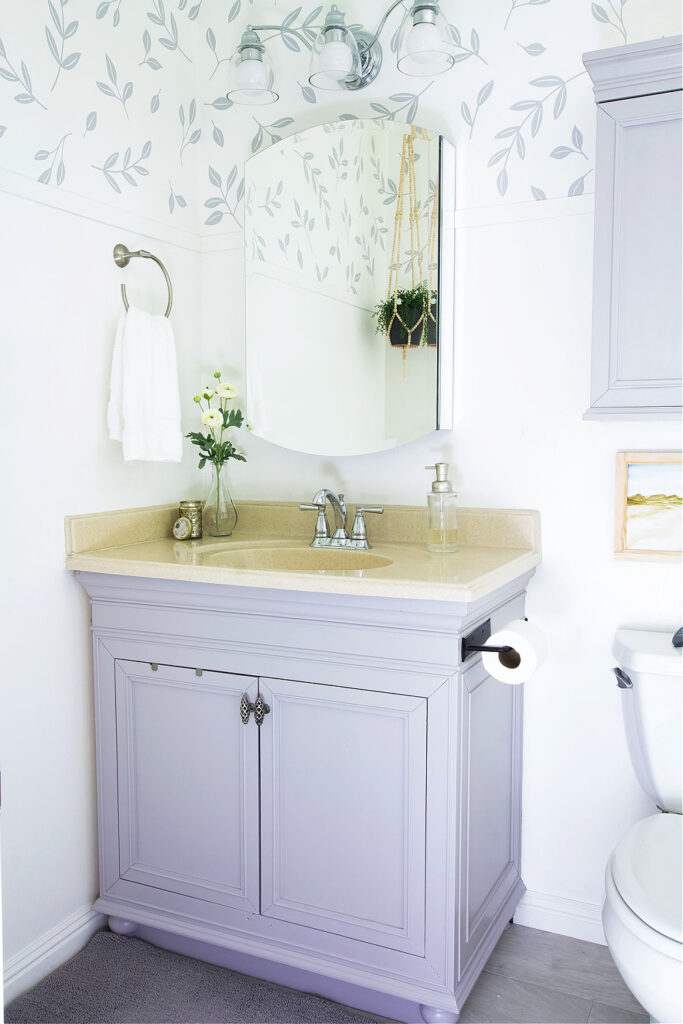 10. BOOK OF THE WEEK: The Memory of Water
Like my last book review, The Memory of Water is about tow sisters, but in a very different time and place.
Karen White is known for her novels set in the Southeast. As adults, sisters Marnie and Diana are still recovering in their different ways from the the death of their mother years before in a sailing accident off the coast of South Carolina. Diana has dealt with bouts of mental illness, a divorce and the alienation of her young son.
Younger sister Marnie, for years escaping the trauma in Arizona, is called back to South Carolina by Diana's ex ~husband Quinn to help disvcver the secret that Diana and his son won't revela about another recent accident at sea. Marnie has to reach back into her own buried memories to help her sister, herself and her young nephew heal. At the same time, Marnie struggles to cope the growing arraction between herself and and Quinn.
This is a story of secrets, fears and loss. You will be pulled into the mystery of what really happened that night when two young girls lost their mother. And you will want to discover why a young boy lost his ability to speak after another boating accident with his mother. The final revelation is definitely unexpected.
That wraps up Bluesky Browsing #28. What were your favorites from this week's 10 Fabulous Finds?
What are your favorite topics? I'd love to know what topics you are curious about. Let me know in the comments and I'll search browse for them. Be sure to PIN to keep these ideas handy.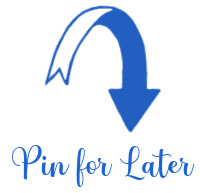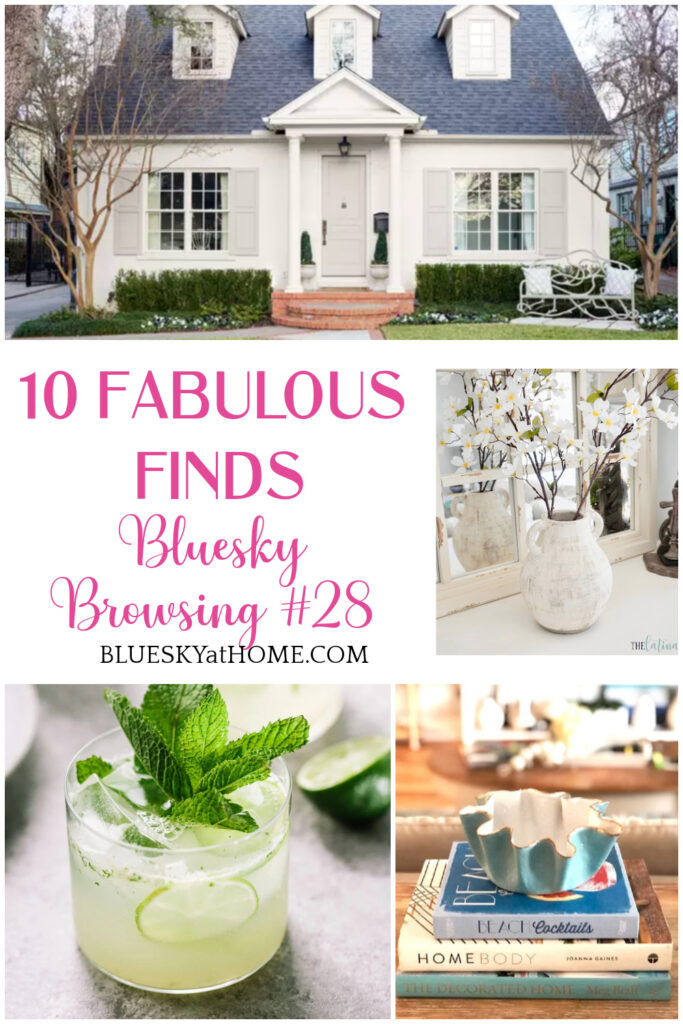 In between writing posts, listening to podcasts, reading, doing various blogging tasks, walking Nola, and playing tennis, I'll be browsing away.