10 Fabulous Finds at Bluesky Browsing #27
Welcome to Bluesky Browsing #27. Every Saturday you get 10 fabulous finds. You will find great ideas for your home, awesome crafts to make, garden information, recipes, and resources to inform and entertain you.
If you love finding articles and resources that give you ideas for home decor and DIY projects, a recipe or two, you've come to the right place.
Think of 10 Fabulous Finds as a DIY/Craft/home decor/recipe/blogger Readers' Digest.
Once again, a super cold front came our way this week. Even more, we dream of warm April and May with flowers and green grass.
In case you are new to Bluesky at Home, what fabulous finds do I share at Bluesky Browsing?
ideas to help you in your home decor efforts
a yummy recipe or cocktail
a fun DIY project
the lastest trends in home decor
a quirky new find or two
Focusing on finding new projects, resources, tips, new ideas, and inspiration for early spring is my main task. I'm constantly discovering fabulous finds to inspire us. My goal is to help you find ideas for your home decor, your crafting, your home organization, and anything about home.
Ready to see this week's fab finds?
10 Fabulous Finds at Bluesky Browsing #27
This post contains affiliate links to products and resources you may love to have. If you should purchase anything from this site, I may be compensated, but you don't pay a penny more.
In case you missed last week's 10 Fabulous Finds, here is Bluesky Browsing #26.
Are you a new or intermediate blogger? Every week I share valuable blogging resources and tips. If you would like to receive The Blogger Bulletin, please join the Blogger Bulletin. It's just once a week and is a quick read.
ON THE HOME FRONT
Before there was Pinterest, there were magazines. I spent a little time catching up on reading home decor magazines. What are your favorite home decor magazines? I read Southern Home, Veranda, HGTV, and Southern Living.
I started searching for ideas for updating our living room. I started with rugs and lamps. So far I haven't found the "it" but I'm seeing beautiful possibilities.
On Friday, I had lunch with four blogging buddies. It was wonderful to sit down face~to~face with friends, two whom I haven't seen in 2 1/2 years. As you can imagine, the laughter and talk was non~stop.
We had tennis drills on Tuesday before our first match of the season was cancelled on Thursdsay for cold and ice.
This week on the blog was about spring home decor and help with creating a focal point.
11 Steps to Create a Pretty Spring Entry | 15 Tips and Ideas for Creating a Focal Point
10 FABULOUS FINDS FOR THE HOME AND RESOURCES TO SHARE
This post contains links to products that I love and recommend. If you should order any product through this site, I may receive compensation, but you don't pay a penny more.
Here we go with Bluesky Browsing #27.
1. I love blue and white. When my latest issue of Southern Home arrived, I swooned at the cover photo ~ one of the prettiest living rooms I've ever seen. SH put a tour of this beautiful home on Amelia Island on their website. I had to share it with you.
2. Burr! It's cold outside. Nothing like a cold~weather cocktail to warm you up. Laurel of Southern Parm shares this rendition of a Hot Toddy. Not only is it delicious, it's known to have medicinal properties.
3. Eggs are iconic symbols of spring. Decorating them can add a lovely spring vibe to your home. Jenn of The Everyday Farmhouse shares a unique way to decorate them.
4. I just discovered a website from the folks at Food Blogger Pro called Curbly. Have you heard of Curbly? It's a curated website that focuses on DIY projects. It's awesome. Beautiful photography and very easy to navigate.
Here's one article about all the ways to use fabric in home decor projects. I love working with fabric, from sewing clothes (years ago) to drapes, pillow covers, tablecloths, and napkins. And, just like the project below, I've covered lampshades in fabric.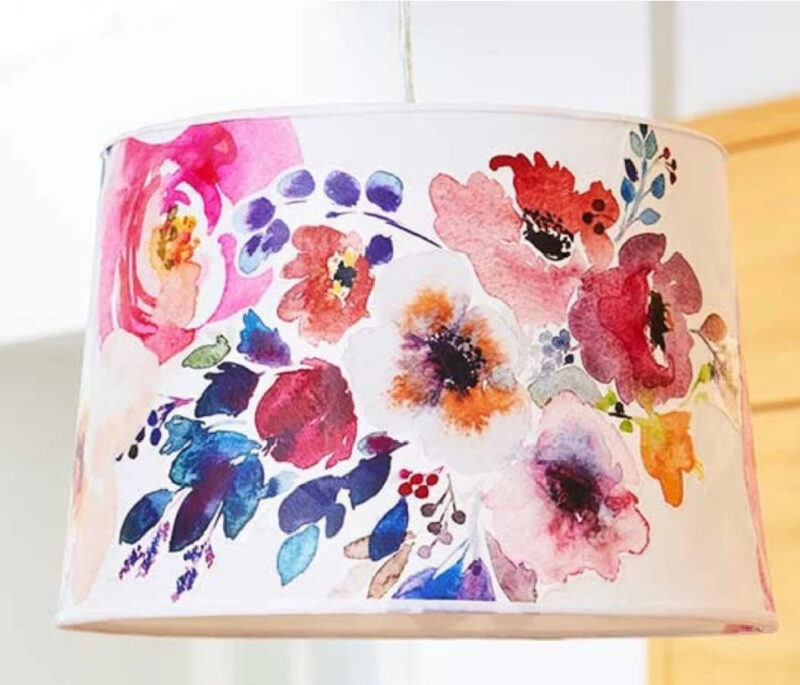 Here are some fabric~friendly projects:
5. Color is so important in home design. It's also very personal. We all have our favorite colors. We also agonize over what colors to use in our homes. This article shows you 12 no~fail color combinations for kitchens. My favorite is #2. What's yours?
6. Who doesn't love and have mason jars? I have more than I can count. Emily of Hunny I'm Home shared a super easy, but impactful DIY mason jar project you can make before your second cup of coffee.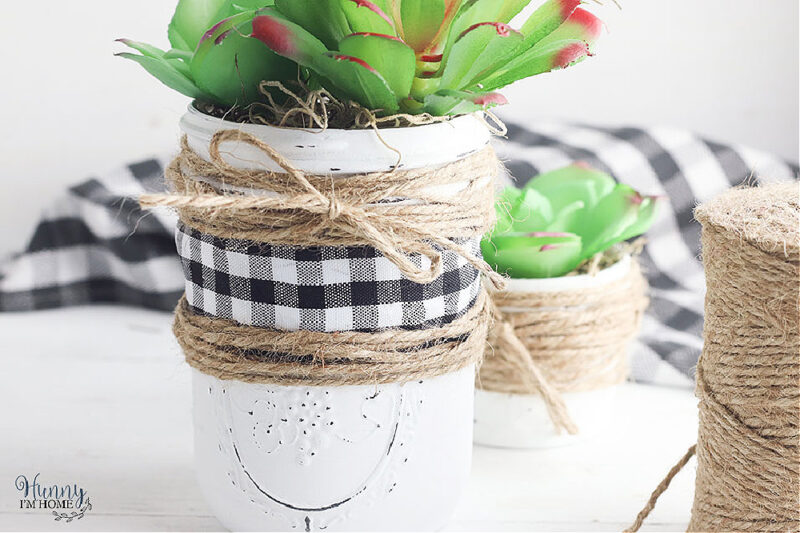 7. Another new discovery this week was that Amazon has an overstock outlet. You can access the Amazon Outlet and shop as usual. I definitely plan to use it.
8. Have you ever thought of foraging in your yard to create pretty accessories for your home? Michelle of Thistle Key Lane did just that and created a lovely spring accessory.
9. If you think that cod can only be used for fish & chips, then think again. Cod is a light, flaky fish that is a relatively inexpensive seafood choice. It can be prepared in so many ways. Gerry of Foodness Gracous shares this delicous version of cod.
10. BOOK OF THE WEEK: The Socialite
As we know, siblings can often be opposites. So is the case with Kat Whitford and her sister, Ellie. Kat is the good sister who follows all the rules of society. Ellie is not afraid, in fact, relishes breaking them. As WWII breaks out, Ellie has fled the family's place in society to Paris, where she takes up with a Nazi officer. Rather than reamin a part of the upper crust British class, she prefers to live in luxury as the world arounds her is detroyed.
In The Socialite, J'Nell Ciesielski reveals the story, not just between freemdon and tyranny, but also between sisters. Kat risks her live to rescue her sister from her Nazi lover. Unfortunately, Ellie, living in denial of the Nazi aims, doesn't want to be rescued.
When she meets a Scottish tavern owner, who just happens to be active in the Resistence, Kat finds a willing and able partner to rescue Ellie. A spy story and a family feud mix in this fast~moving novel. Love, both romantic and sister love, is intertwined.
I couldn't put this book down. Its twists and turns will keep you turning the pages.
That wraps up Bluesky Browsing #27. What were your favorites from this week's 10 Fabulous Finds?
What are your favorite topics? I'd love to know what topics you are curious about. Let me know in the comments and I'll search browse for them. Be sure to PIN to keep these ideas handy.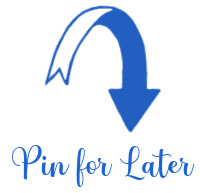 In between writing posts, listening to podcasts, reading, doing various blogging tasks, walking Nola, and playing tennis, I'll be browsing away.