10 Fabulous Finds at Bluesky Browsing #26
Welcome to Bluesky Browsing #26. Every Saturday you get 10 fabulous finds. You will find great ideas for your home, awesome crafts to make, garden information, recipes, and resources to inform and entertain you.
Think of it as a DIY/Craft/home decor/recipe/blogger Readers' Digest.
We are more than halfway through February and already I am so anxious for spring.
I'm focusing on finding new projects, resources, tips, new ideas, and inspiration for early spring.
In case you are new to Bluesky at Home, what fabulous finds do I share at Bluesky Browsing?
ideas to help you in your home decor efforts
a yummy recipe or cocktail
a fun DIY project
I'm constantly discovering fabulous finds to inspire us. My goal is to help you find ideas for your home decor, your crafting, your home organization, and anything about home.
Ready to see this week's fab finds?
10 Fabulous Finds at Bluesky Browsing #26
This post contains affiliate links to products and resources you may love to have. If you should purchase anything from this site, I may be compensated, but you don't pay a penny more.
In case you missed last week's 10 Fabulous Finds, here is Bluesky Browsing #25.
Are you a new or intermediate blogger? Every week I share valuable blogging resources and tips. If you would like to receive The Blogger Bulletin, please join the Blogger Bulletin. It's just once a week and is a quick read.
ON THE HOME FRONT
I had a interior stylist come to our house last Friday. There are several things I want to do in our living room and breakfast room in the coming months. I wanted some fresh eyes to tell me if my ideas were right or off~base. Fortunately, she endorsed all my ideas, but gave me several more. I now have a to~do list, which basically is create a mood board/wish list of items for our living room.
The biggest thing we need for our living room is a new sofa. One that is 70 ~ 80 inches long and in a white shade. Next we need two swivel chairs (stylist ideas which I love). I started my sofa wish list. The stylist said to use the list simply as inspiration, focus on the style and not worrying about size, construction or price.
In the meantime, I changed out lamps, rearranged some artwork, spread out the furniture in the living room (bigget challenge is our layout), and brought in my blue and white accessories from storage.
I did play tennis on Tuesday before it got cloudy and then turned downright cold yesterday. League starts next week and we are not ready.
This week on the blog was all about March parties and and an Easter egg DIY project, part of a blog hop.
21 Awesome Party Ideas for Mardi Gras | 21 Great Party Ideas for St. Patrick's Day | How to Decoupage Easter Eggs
10 FABULOUS FINDS FOR THE HOME AND RESOURCES TO SHARE
This post contains links to products that I love and recommend. If you should order any product through this site, I may receive compensation, but you don't pay a penny more.
Here we go with Bluesky Browsing #26.
Not 1, not 2, but 10 interior designers share the Biggest Trends in Home Decor for 2022. The list runs the gamut from cozy, quiet places to banquettes and bold hues. Like canopy beds? That's on the list, too.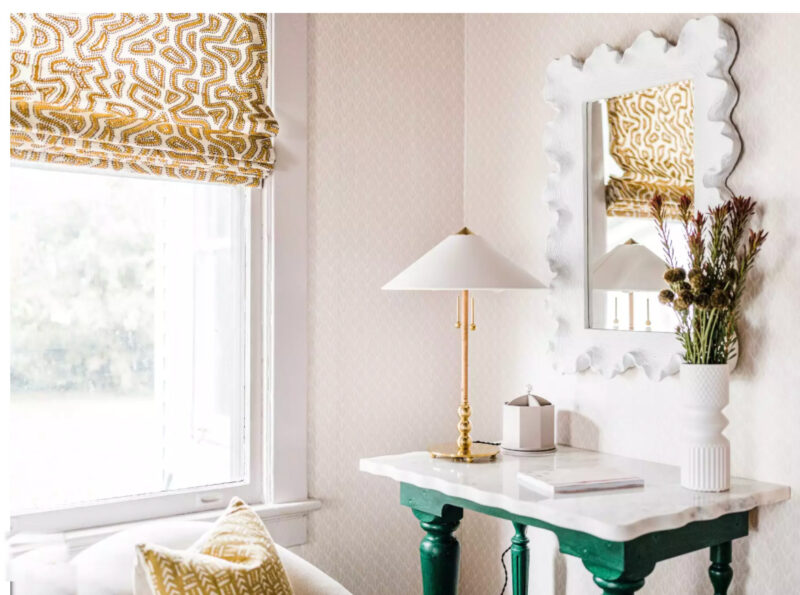 2. After you read my fabulous find #7 below, you'll wonder why am I sharing this article about how to make boxed brownies better.
The answer is I'm living eating vicariously by reading about sweets. Especially brownies, which are one of my top 3 favorite chocolate desserts (Chocolate chip cookies and tiramisu are the others.)
I know that out~of~the~box brownies are a good foundation, but, friends, you have to spiff up the flavor to make them yum~worthy. So check out these suggestions and try one or all to improve on Betty Crocker or Duncan Hines.
3. Across the country, spring break will be coming up in the next month. If you haven't yet made plans, here is a great article on family destinations.
4. We all know that kitchen remodels are the most popular ~ and the most expensive. Here are some great ideas if you are thinking about a kitchen project. I have chrome hardware in our kitchen, but I swooned over this kitchen with brass fixtures.
5. I love Southern style. Some of the most beautiful homes I've ever seen are in the South. This traditional makeover in Birmingham exudes all the Southern charm you would expect.
6. March is when spring gardening switches into high gear. Now is the time to plan the garden. Here is a great guide by region to plan for spring plantings.
7. Have I told you that in mid~October I totally changed how I eat? Yep, and to tell you the truth, it's been pretty darn easy. My goal was to get healthier and lose 20 pounds. I have one more pound to go. It's not just the pounds lost, but where ~ fortunately, it's all in the middle, if you get my drift.
The foundation of the plan is to have 8 ~ 12 ounces of bone broth every day. I've only missed two days since October 19th.

There is a Yes List of foods and a No List of foods. The No List includes pasta, rice, bread, sweets, grains, legumes, dairy, and alcohol.
Ask me if I have CHEAT days. (See the last thing on the list above.)
Ironically, I don't miss the sweets (I did have three M&M's and 3 Hersey kisses during Valentine's.)
On Sundays, I do have some chips and salsa, but no Tex~Mex (That means no enchiladas, rice and beans, for you non~Texans.) I'm not a dairy person anyway. The only vegetable I can't have is corn, but it's not corn season until summer.
Anyway, I do have to look for dishes that don't have butter (no big deal because we almost always use extra virgin olive oil to cook) or cream. Thank goodness, I can have all the fruits and vegetables, meat, poultry, and seafood I want.
I found this delicious dinner meal for roasted shrimp with broccolini and tomatoes at Skinny Taste. It's perfect. I can't wait to make it for dinner next week.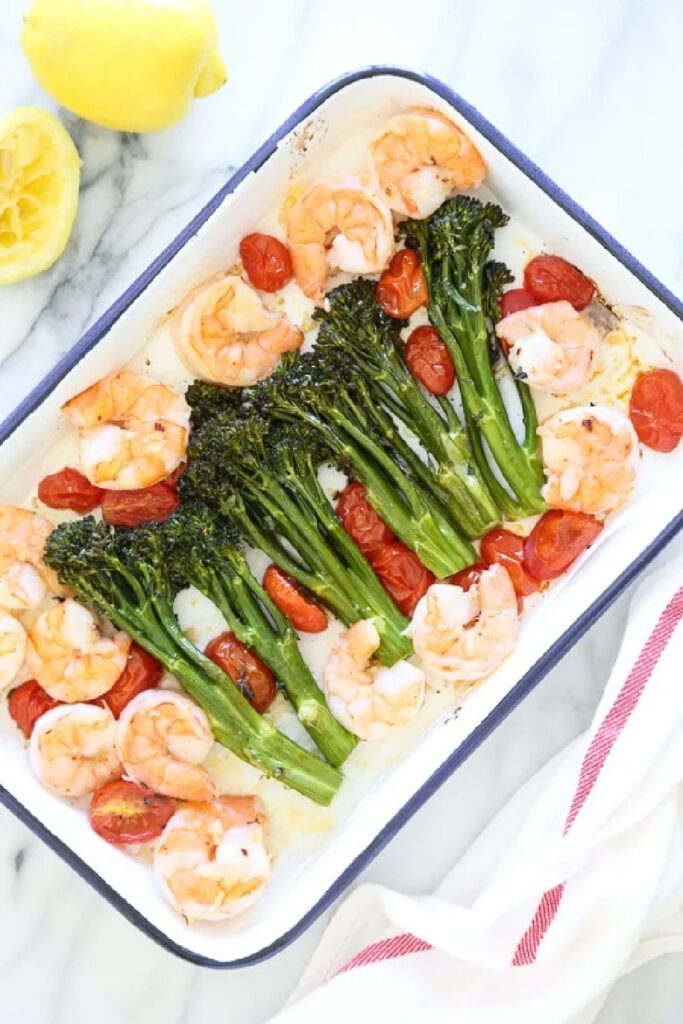 8. If French country style is your favorite, then you will love this spring home tour from Kayla of Live Oak Nest.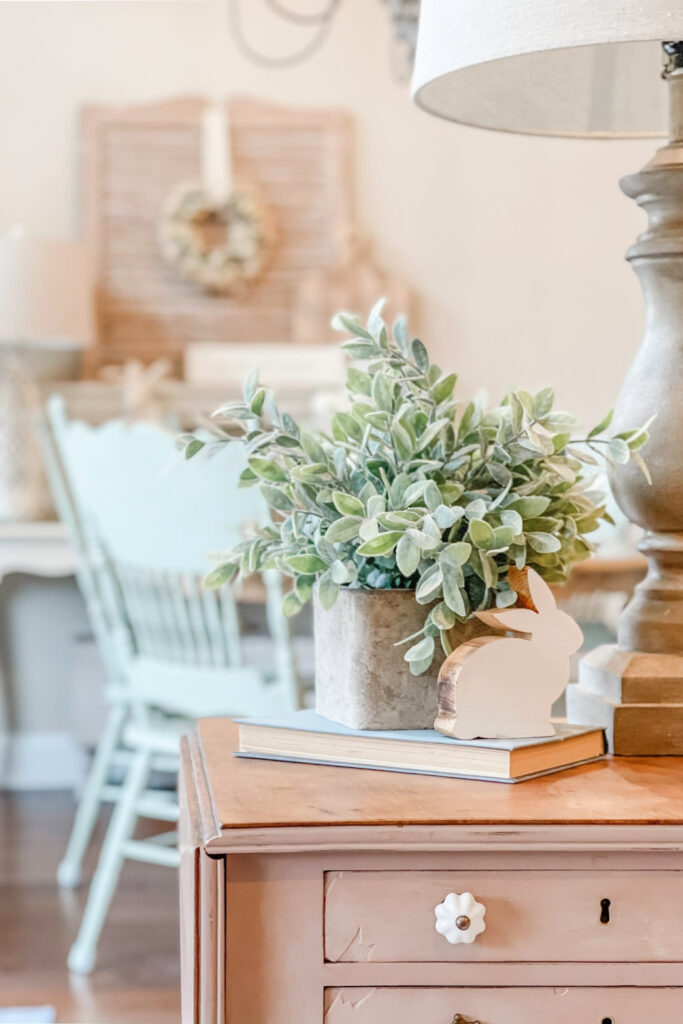 9. I love indoor plants, don't you? Or I should say I love having indoor plants.
They bring such wonderful pops of color and a feeling of serenity to any home. But I'm not good about taking care of them. Thank goodness that Sweet Shark loves to nurture them.
Here are 23 indoor plants that are easy to care for and hard to kill. I counted and we have had at some point nine of these. I don't think the faux fig tree in our bedroom counts.
I have an almost identical galvanized planter. I just need a plant I won't neglect.
10. BOOK OF THE WEEK: Madame Chic
This week, I'm sharing not one book, but a set of three. The Madame Chic series by Jennifer L. Scott is a delightful look into how to live in the style of a chic and fashionable French woman. You could read just one of the little books, but I encourage to read all three.
As a college student Jennifer spend several months living with a French family in Paris as an exchange student. A casual, laid~back California girl, Jennifer had no idea that she would learn life lessons from her French "mother". Over the months and into adulthood, she became an avid fan of French fashion, lifestyle, and sophistication.
The books' titles reveal some of the lessons Jennifer learned:
Lessons from Madame Chic: 20 Stylish Secrets I Learned While Living in Paris ~ from Jennifer's usual habit of frequent snacks, junk food, sweatpants, and TV to the art of living, with elegance and an impeccably French less-is-more philosophy.)
At Home with Madame Chic: Becoming a Connoisseur of Daily ~ after college, marriage and with two young daughters, Jennifer decided to live her life with purpose and create a home like that of Madame Chic. She reveals the secrets to having a happy, fulfilling, and passionate life at home. This charming, helpful book is full of ideas, playlists, recipes, beauty routines, and advice that can turn an irritating day into an enjoyable experience.
Polish Your Poise with Madame Chic: Lessons in Everyday Elegance ~ Madame Chic embodied poise and demonstrated steady assuredness and graceful calm in everything she did—from interacting with her family and receiving guests at home to presenting herself in public.
Jennifer passes on the lessons she learned, addressing topics such as proper attire at social events, good grooming, communication skills, hospitality and being a good guest, our interactions with neighbors and strangers, role models, self-discipline, and self-image.
I read all three of the books in 2016 and still refer to them when I need to review how something should be done with grace and elegance. These books would make a beautiful gift for a young lady going off to college or getting married. Or a birthday present for a friend who loves fashion, hospitality and entertaining or anything French.
I think I'm going to get them out again. I need a refresher course.
Visit Jennifer on her blog, The Daily Connoisseur.
That wraps up Bluesky Browsing #26. What were your favorites from this week's 10 Fabulous Finds?
What are your favorite topics? I'd love to know what topics you are curious about. Let me know in the comments and I'll search browse for them. Be sure to PIN to keep these ideas handy.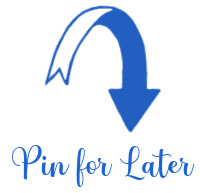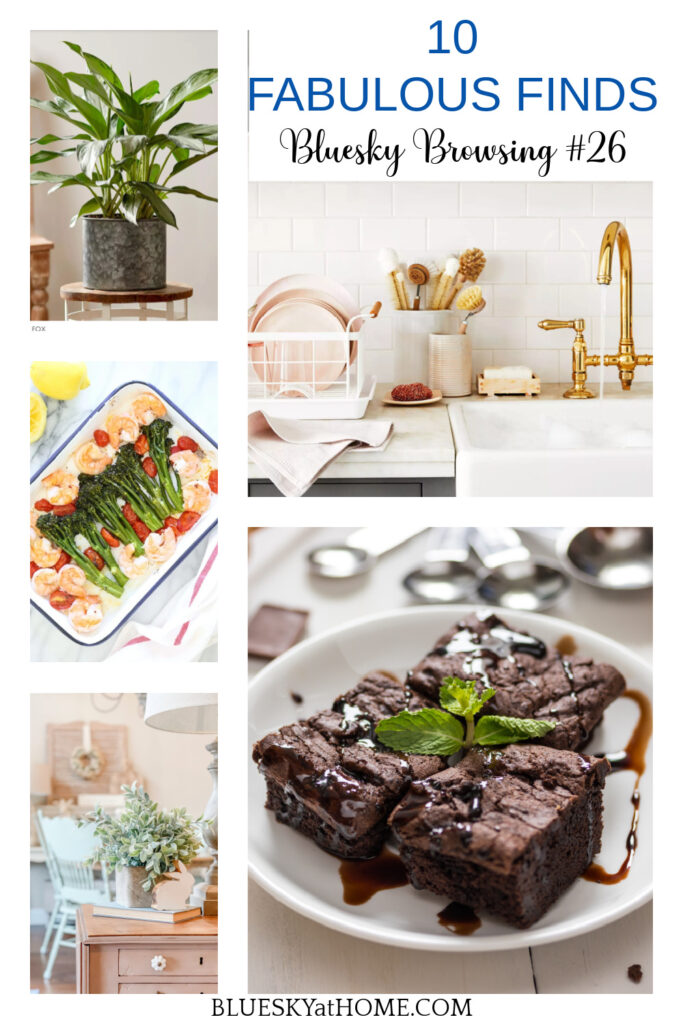 In between writing posts, listening to podcasts, reading, doing various blogging tasks, walking Nola, and playing tennis, I'll be browsing away.