21 Great St. Patrick's Day Party Ideas
Did you realize that St. Patrick's Day is coming up soon? Get out your green and use these 21 great St. Patrick's Day party ideas to entertain all the leprechauns you know.
Right after Valentine's Day, we turn from red to green. (First there is Mardi Gras in two weeks) Searching for the pot at the end of the rainbow is too much fun to overlook for a party.
Do you know some leprechauns to invite to a St. Patrick's Day party? Great! Because I'll help you plan everything else: the decorations, the dishes, and the drinks.
So come along with me as we use the luck of the Irish to discover these great St. Patrick's Day party ideas.
ST. PATRICK'S DAY PARTY DECORATIONS
I love to begin any party at the front door. When guests approach your home, you want them to know that the party is inside.
Set the party off to a great start with a wreath that shows off the event and the theme. There is no doubt that your home is St. Patrick's Day central with this wreath in green. Kathy of A Mom's Impressions created this easy~ to~assemble wreath.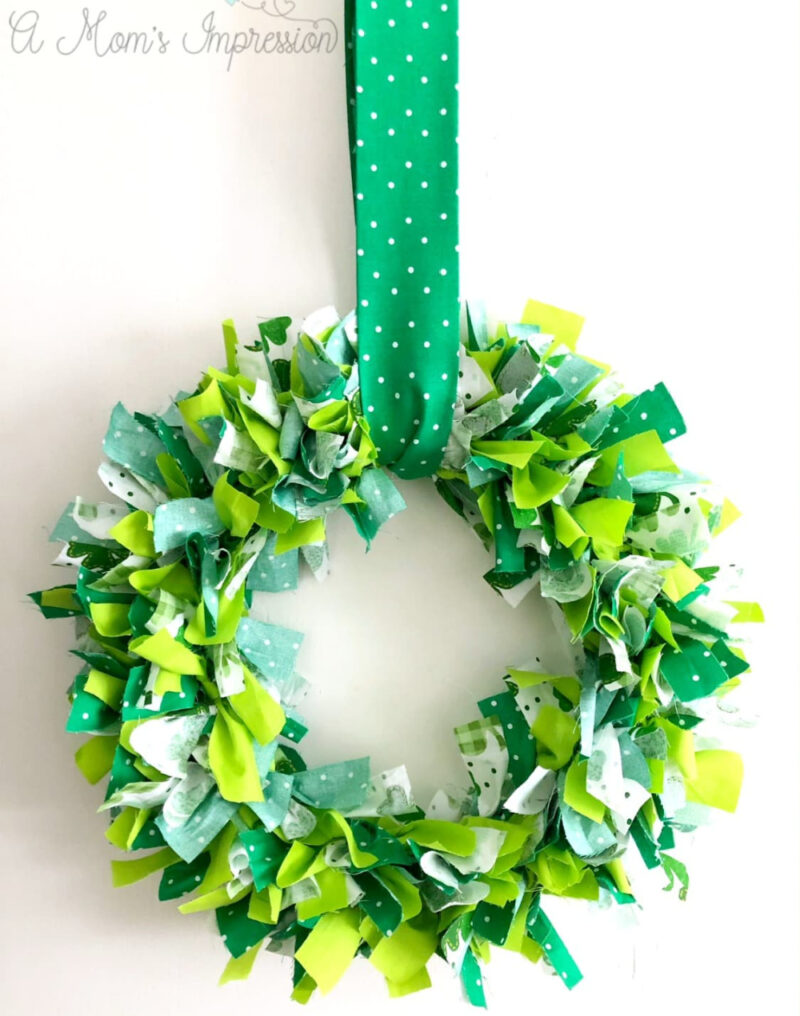 Once inside, your guests will be blown away by a balloon arrangement and buffet table (with sparkly streamers) by Project Nursery. Leprechauns of any age will want to experience the goodies.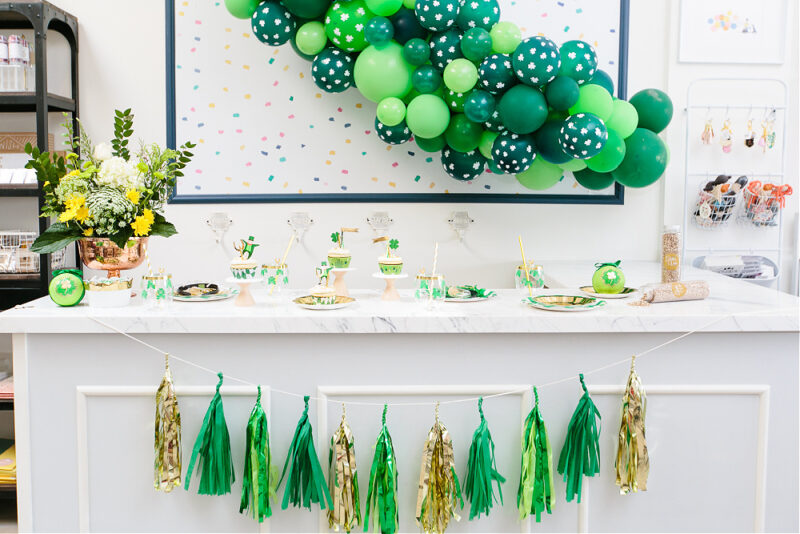 Shamrock's and banners are a St. Patrick's Day match that will liven' up your St. Patrick's Day party. Follow the instructions for this Dollar Tree DIY project created by Rachel Joy of Joyful Derivatives.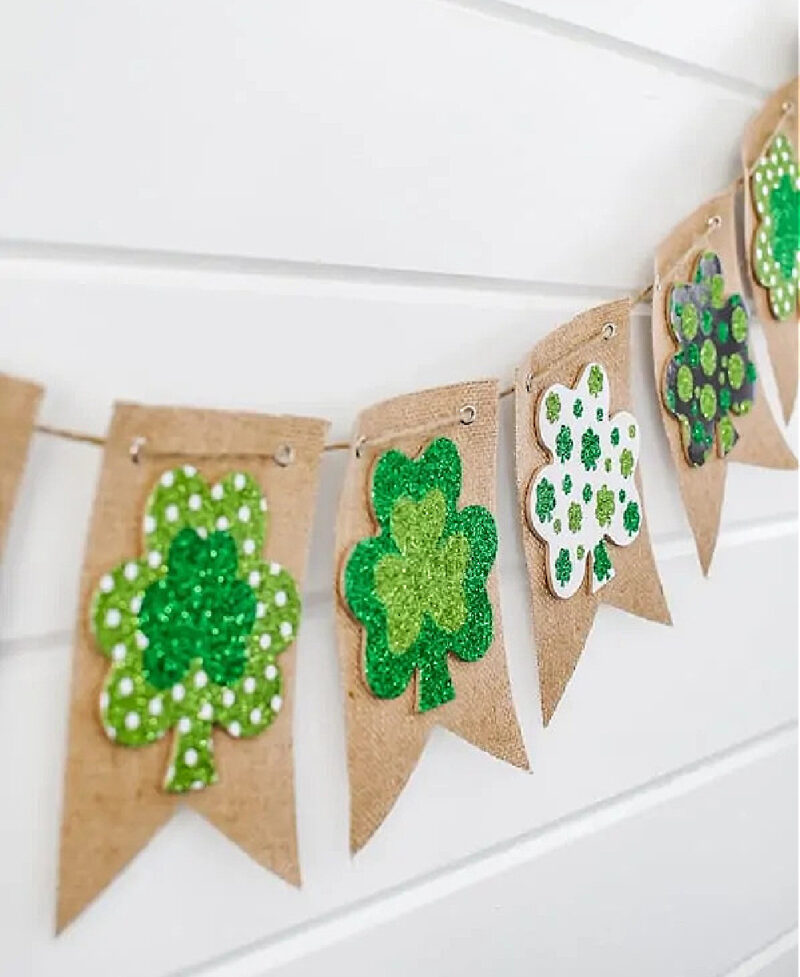 Did a leprechaun lose his hat? Make him a new one to decorate your party. Lisa of Fun Money Mom has all the supplies and steps for your to recreate this cute. topper.
Green jelly beans! Oh, my. Mary of Home is Where the Boat Is shows you how to make this adorable leprechaun hat with daisies and jelly beans. Hopefully, the leprechaun won't eat all the jelly beans before the end of the party.
MY TIP: Let guests guess the number of jelly beans in the leprechaun's hat. The winner at the end of the party gets to take the hat home ~ or maybe just the flowers.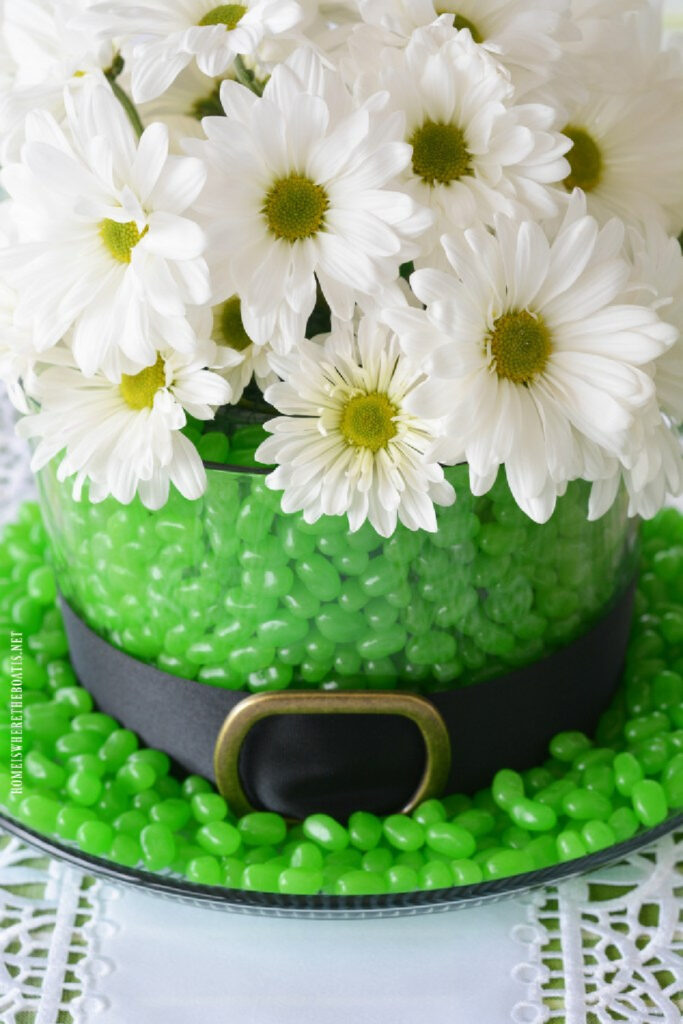 Is it a candy board? Is it a cookie collection? Or is it a St. Patrick's Day decoration that will get eaten up by the time the party is over? Tatanisha and Derrick of A Worthey Life show you what fun it is to create a board of St. Patrick's Day decor and delights.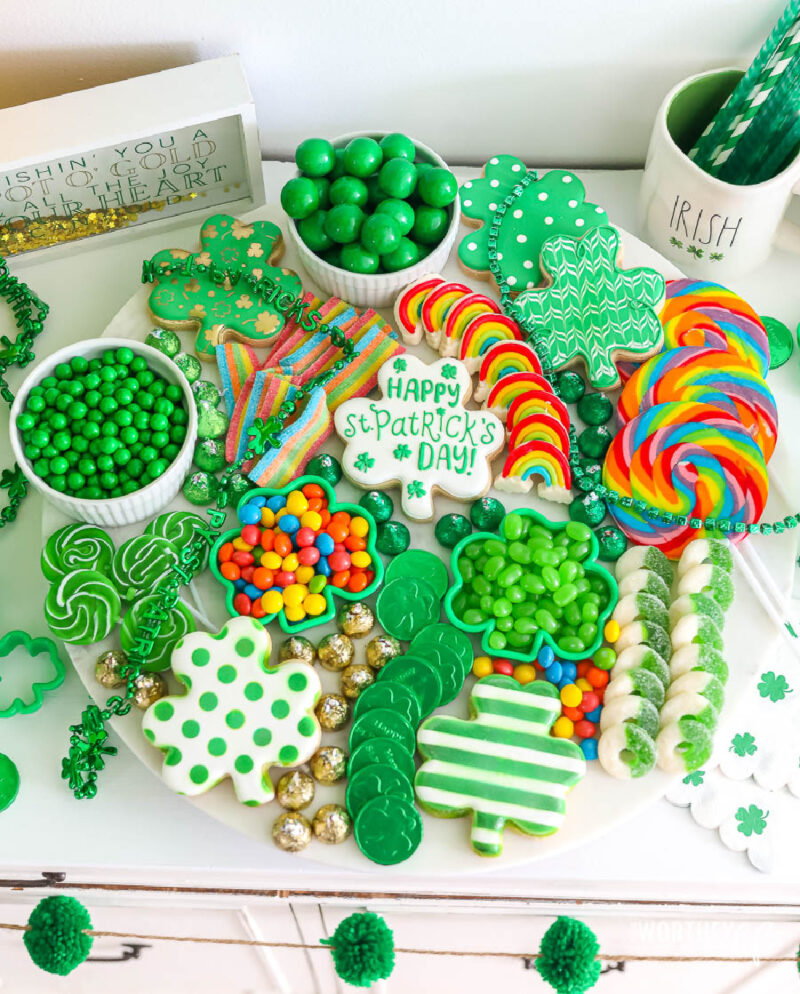 MY TIP: If you don't want candy leftovers, provide cute small bags for the kids to fill on their way out the door. Less for you to clean up, too.
Finally, this sweet little jar full of green M & M's would make the cutest favor for a St. Patrick's Day party. You can thank Joy of The Artful Homemaker for the sweet party idea.
MY TIP: Let your kids assemble these gift/decor jars. Give a prize to the one who has the most M & M's left at the end of the project.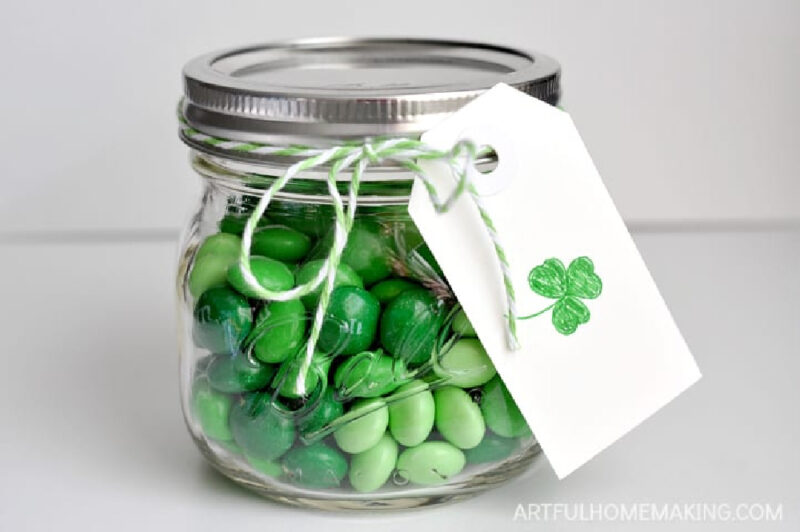 DELIGHTS EVERY LEPRECHAUN WILL LOVE
Food is the center of any party. Use one or all of these delights to entertain your guests.
I don't think leprechauns are partial to chips and salsa, so this St. Patrick's Day party is all about the sweets. Little Irish and big Irish will love these treats.
Let's start with a sweet green filling in Oreo~type cookies from Lisa of Saving Cent by Cent.
Aren't these mint cookies the cutest? Jill of Kitchen Fun with My Three Sons used M & M's to make a shamrock design.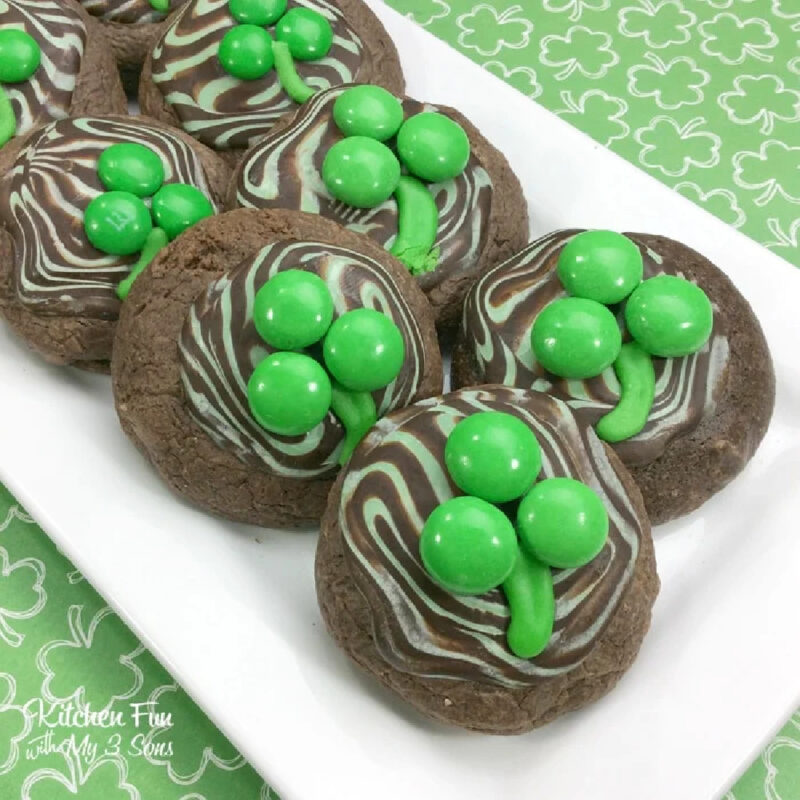 Who doesn't love a cake pop? Alicia of Balancing Motherhood shares how to make these party favorites.
These little shamrock morsels stole my heart. They would be so cute in a serving bowl or in a small gift box. Think they are hard to make? Not at all if you follow the directions from Heather at Passion for Saving.
Delish shows how to decorate shamrock cookies to hide in a pot of gold.
This last sweet treat is a shamrock cookies from yours truly. This little sugar cookie recipe is so versatile (Valentine's, Christmas, Easter) that you definitely need to save and PIN it.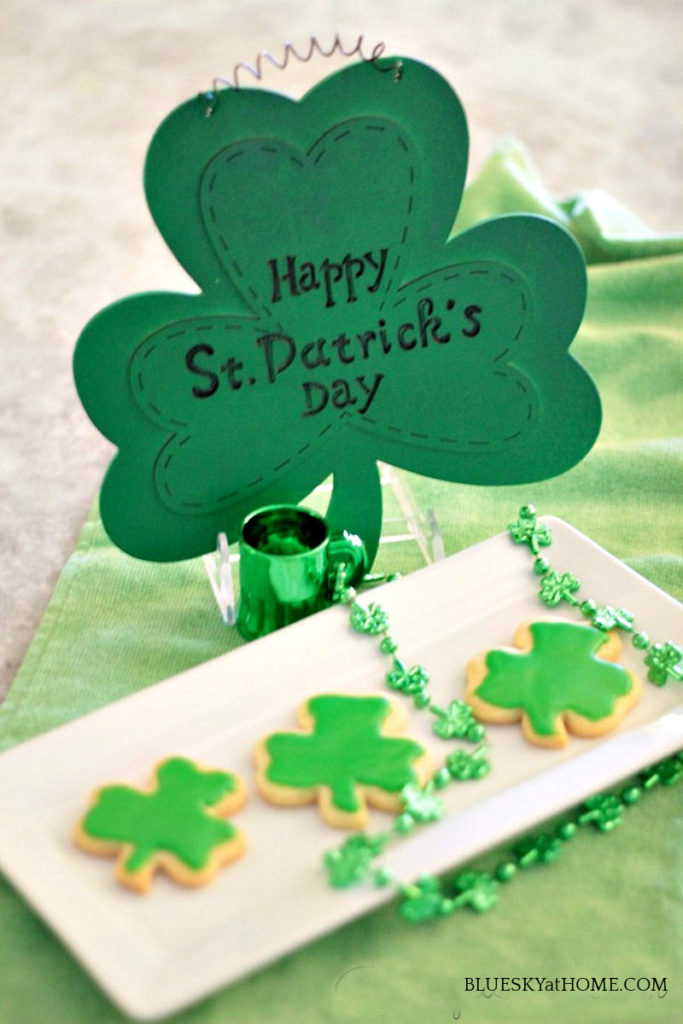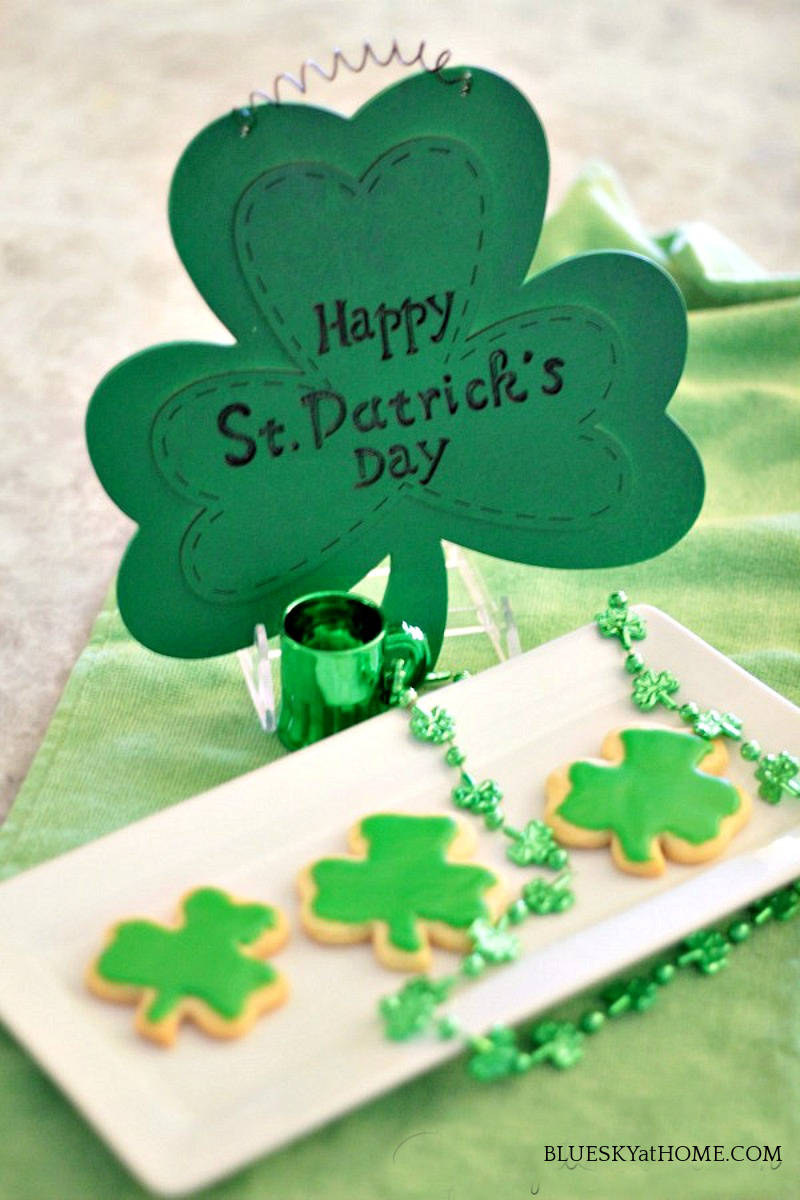 After all those sweets, I thought something a little healthier was in order. Sandy of Reluctant Entertainer (who is married to an Irishman) shared an Irish Pub Salad in the colors of Ireland ~ green, orange, and white.
ST. PATRICK'S DAY LIBRATIONS
You've heard the saying? On St. Patrick's Day, everyone is Irish.
So here are some awesome drinks to toast to the Irish.
This low~calorie Shamrock Sipper from Greta of Greta's Day looks so refreshing.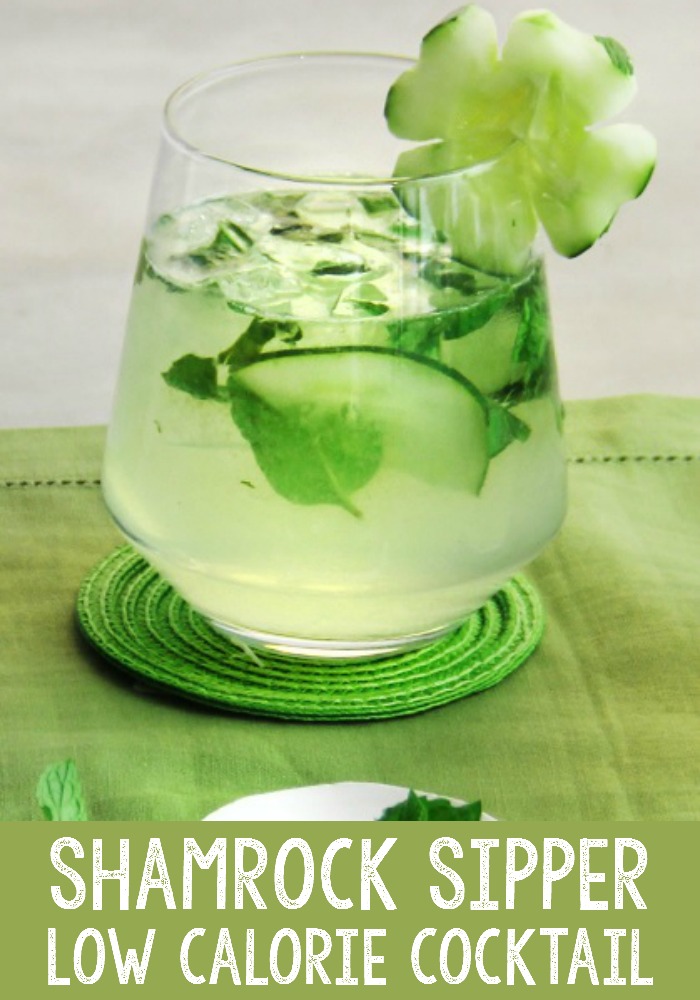 Ever heard of a Shamrock Sour? Me neither, but this drink is garnished with such a touch of the Irish by Courtney of Pizzazzerie that I won't forget it.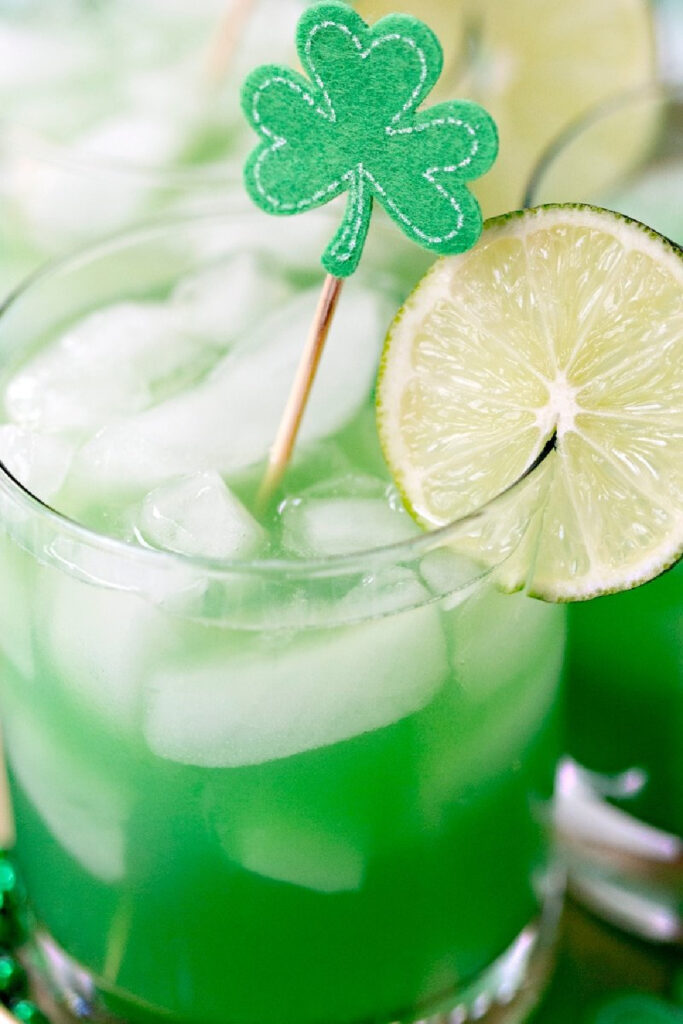 Margaritas can be adapted to any occasion. Marye of Restless Chipotle used St. Patrick's Day to make a pretty green margarita with a touch of gold.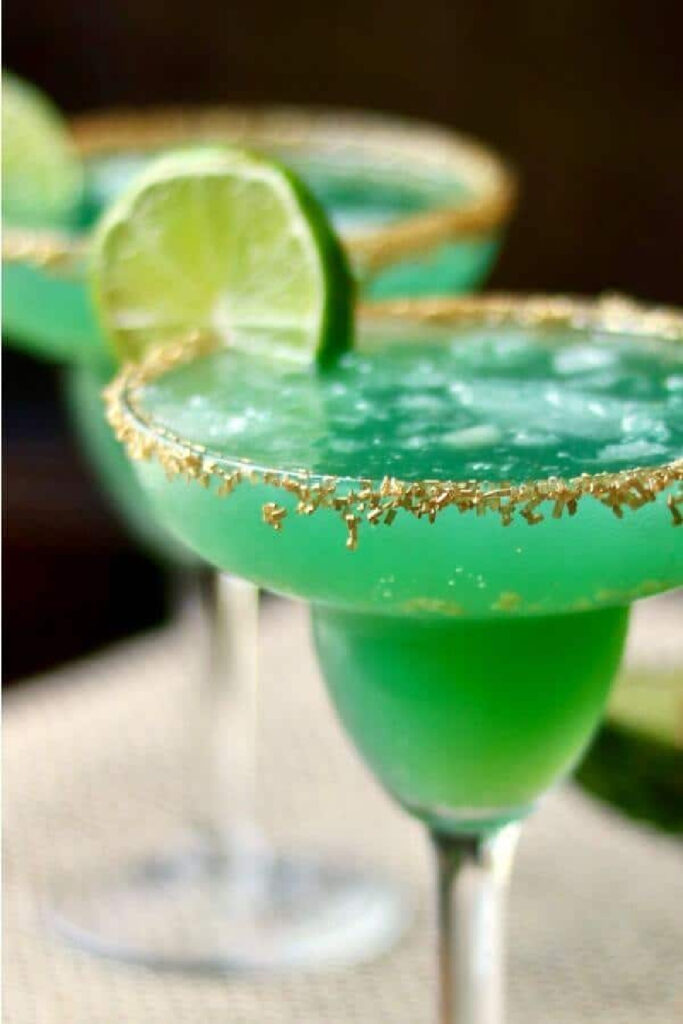 Another drink with sprinkles on top. Jennie of Diary of a Real Housewife made this one so cute that you'll have to keep the kids away. What a great idea to serve in a mason jar glass.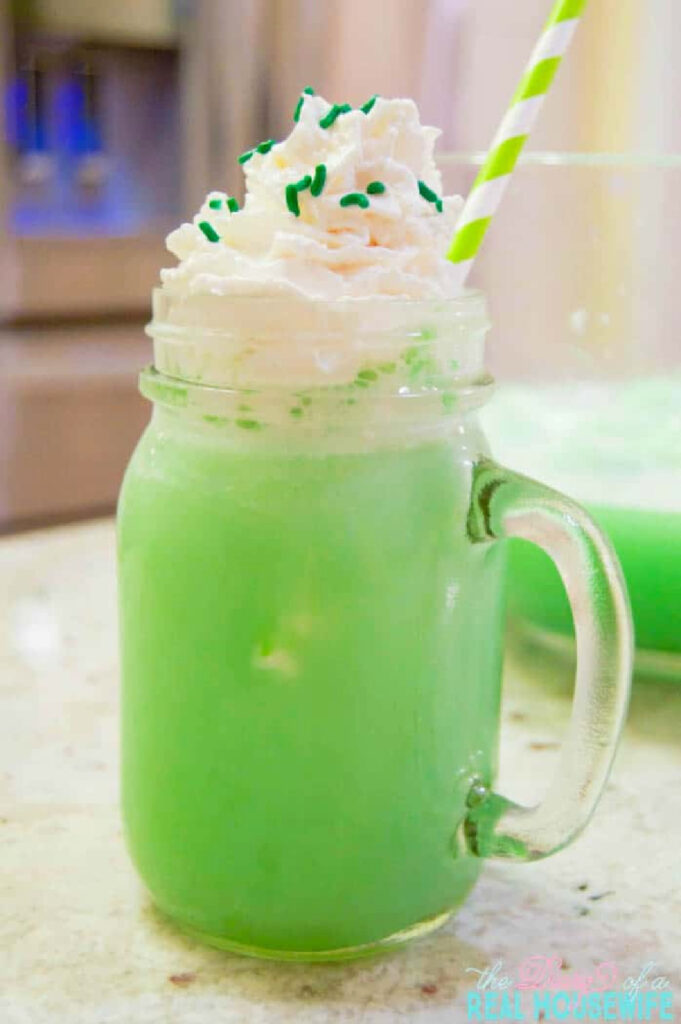 Now, this is a grown~up dessert in a glass. Cathy of Lemon Tree Dwelling shows how great Bailey's can be in a cocktail.
Wow, let's have a Boozy Shamrock shake. Amy of The Blonde Cook would make any leprechaun fall off a diet.
I'll close out all the St. Patrick's party drink ideas with Sweet Shark's version of a classic Grasshopper. I don't know that grasshoppers and leprechauns have anything in common, but who cares?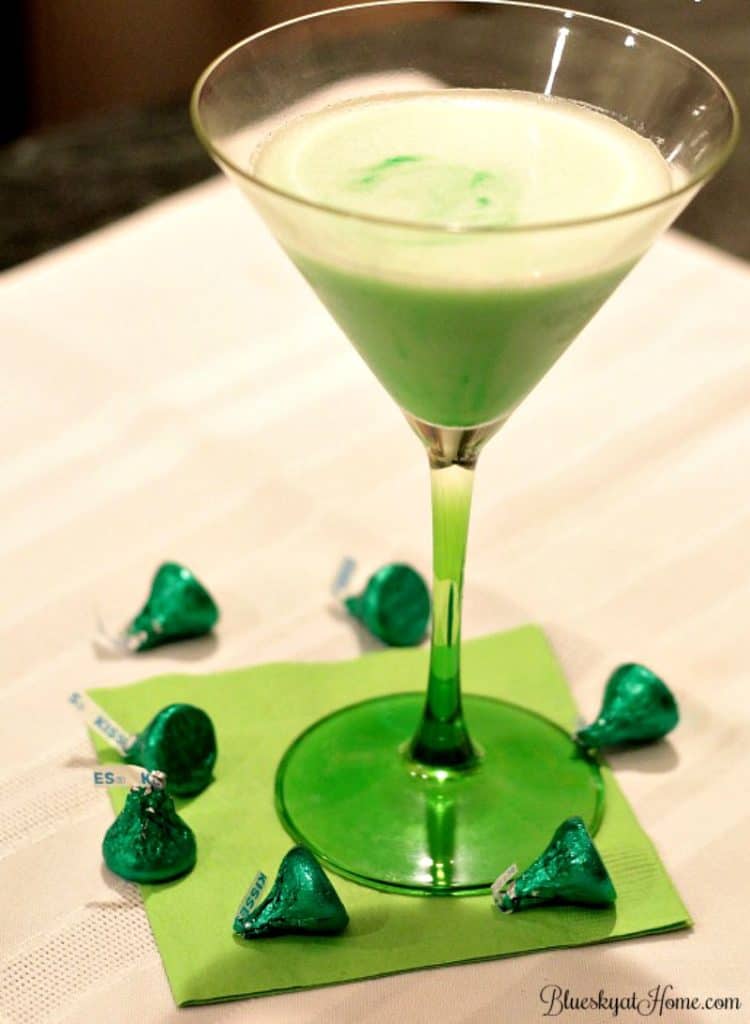 Do you think that you have enough St. Patrick's Day party ideas? These 21 great decorations, sweet treats, and yummy drinks should get you off to a good start.
PIN this post so you have easy access to all the ideas.