10 Fun Summer Party Ideas and Tips
Do you want to have friends and neighbors over for a summer party, but don't feel you have all the tools to do so? This week I'm sharing 10 Fun Summer Party Ideas and Tips to help you be a party~animal. Welcome to10 Fabulous Finds at Bluesky Browsing #43.
Summer is the time to bring friends and family together. We all can use some help planning and hosting a party. Here are summer party ideas and tips and suggestions for you.
Think of 10 Fabulous Finds as a home decor/DIY/Craft/recipe Readers' Digest.
In case you are new to Bluesky at Home, what fabulous finds do I share at Bluesky Browsing?
ideas to help you in your home decor efforts
ideas for better organization and efficiency.
a yummy recipe or cocktail
fun DIY projects
the latest trends in home decor
a quirky new find or two
Focusing on finding new projects, resources, tips, new ideas, and inspiration for you is my main task. I'm constantly discovering fabulous finds to inspire us. My goal is to help you find ideas for your home decor, your crafting, your home organization, and anything about home.
Do you cringe at the thought of having a party at your house? Do you want to have friends and neighbors over, but aren't sure you can pull it off? Stick around because I have some tips and ideas to make summer parties less stressful and more fun.
This post contains affiliate links to products and resources you may love to have. If you should purchase anything from this site, I may be compensated, but you don't pay a penny more.
In case you missed last week's 10 Fabulous Finds, here is Bluesky Browsing #42.
Are you a new or intermediate blogger? Every week I share valuable blogging resources and tips. If you would like to receive The Blogger Bulletin, please join the Blogger Bulletin. It's just once a week and is a quick read.
ON THE HOME FRONT
After collecting more Alaska trip photos from our kids, I decided that there was way too much info for one post about our trip. So, on Thursday, I wrote a guide to visiting Vancouver (See below). It was good for me to review what we did and saw. Travel memories are some of the best. I'll follow up with another post on Alaska and cruising.
The new dress I ordered from Talbot's arrived this week. It fits perfectly and will be a great summer dress. I called it a sheath dress and Talbot's describes it as a shift dress. What do you call it?

Sweet Shark and I went to

see Jurassic Park on Sunday. This is the first time in a few years that we went to a movie two weeks in a row. The story was a good way to end this movie franchise. It was as scary as usual. I know those dinosaurs are not real and the good guys are not going to get eaten (and the bad guy is always going to get chewed up and swallowed), but I still scream and grip my seat.

Do you have too many books? I spent a couple of hours going through our overflowing number of books in one of our upstairs guest rooms. It came with one wall of built-in shelves. They are double and triple stacked with books. I started with the paperbacks that we've never read again. We are taking them to church on Sunday to donate to the library. You can't even tell I made a dent. It will take a dozen more grocery bags before it looks manageable.
This week on the blog was all about this Easy Summer Squash Casserole and 5 Awesome Things to Do and See in Vancouver.
10 Fabulous Finds: Fun Summer Party Ideas and Tips
Here we go with Bluesky Browsing #43.
Last week I shared some party theme ideas from Paperless Post. It got me thinking more about summer entertaining. I started hunting for more fun summer entertaining tips and ideas.
Summer is party time. (I said that last week.) Let's make it easy. Here are 5 simple ways to have a party on a budget and have fun, too.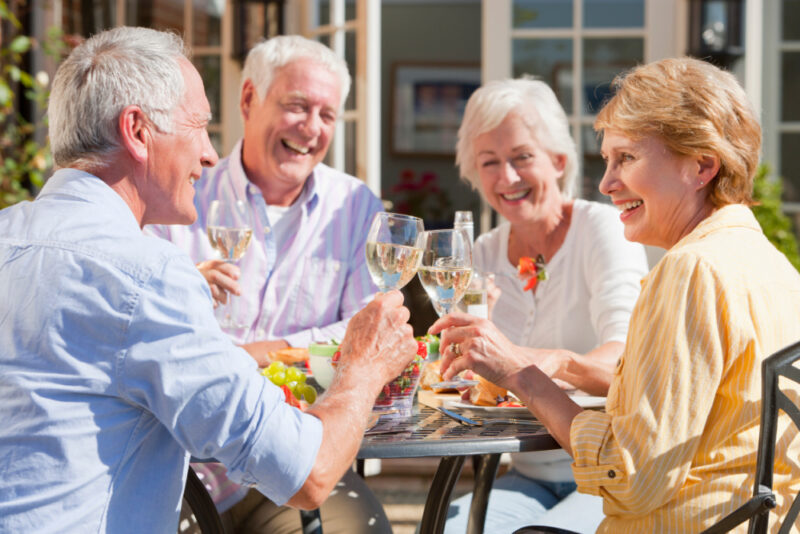 2. The kids are home. You may have one with a summer birthday (like me and my son and grandson). Or you just want a reason to get your child's friends together. If you need ideas and tips for a summer party for your kids, then see these 10 cool summer party theme ideas.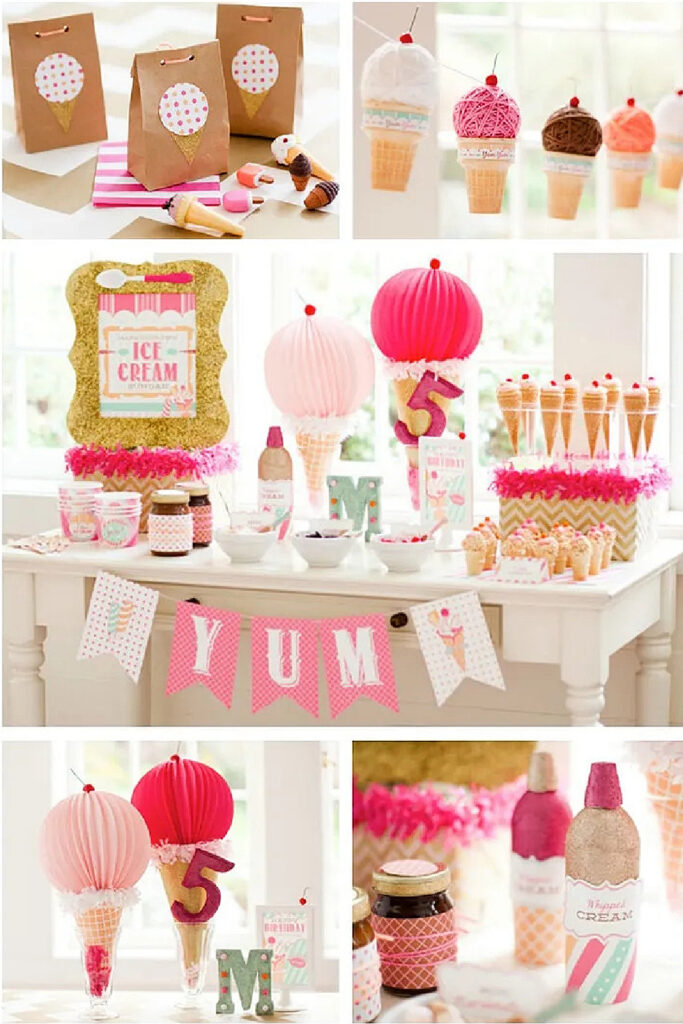 3. Sometimes all you need for inspiration is a picture. The images in these 12 Secrets to Throwing an Unforgettable Summer Dinner Party will set your creative summer entertaining juices flowing. I'd love to make this holder for a pretty pink citronella candle.
4. Do you have party tools for a summer party? Some items work especially well outdoors:
unbreakable dishes, glassware, and serving pieces
pieces that keep food cold
tools for grilling and barbecue
outdoor linens
outdoor party decorations
pool "toys"
I really had fun shopping for summer party essentials.
5. That maven of everything entertaining Martha Steward has just three simple suggestions for hostesses throwing a summer party.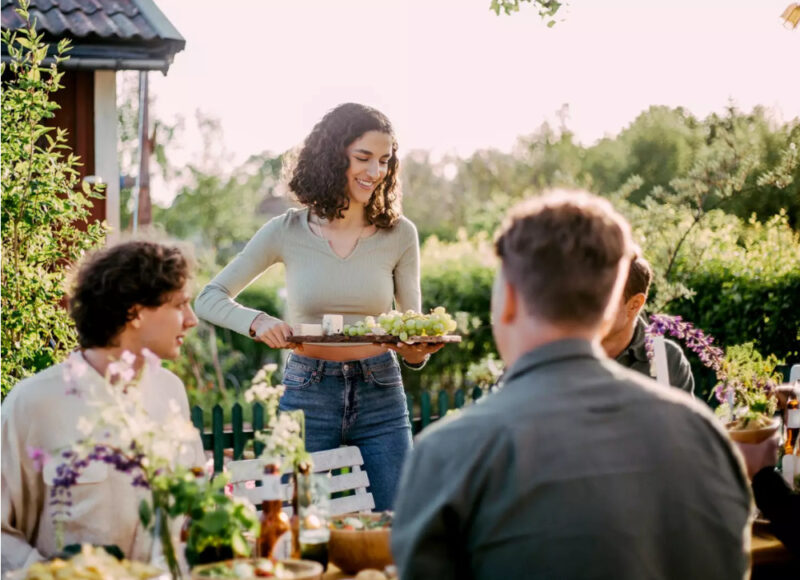 6. What is more iconic in the summer than a barbecue? A party where barbecue is the main attraction will always be a hit. Use this article to compile a barbecue menu your guests will love. Choose from appetizers, salads, sides, mains, and desserts.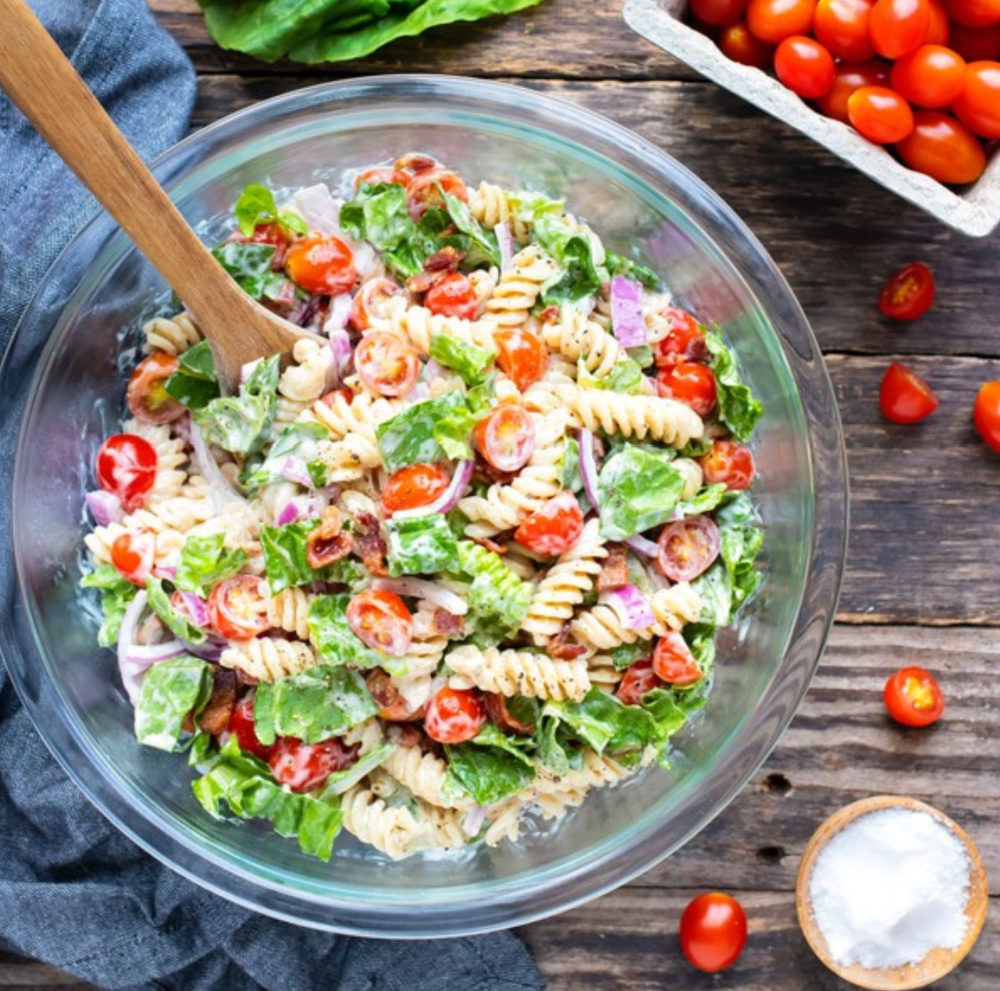 7. I found a new resource with great suggestions for easy and special summer parties ~ for you and your guests.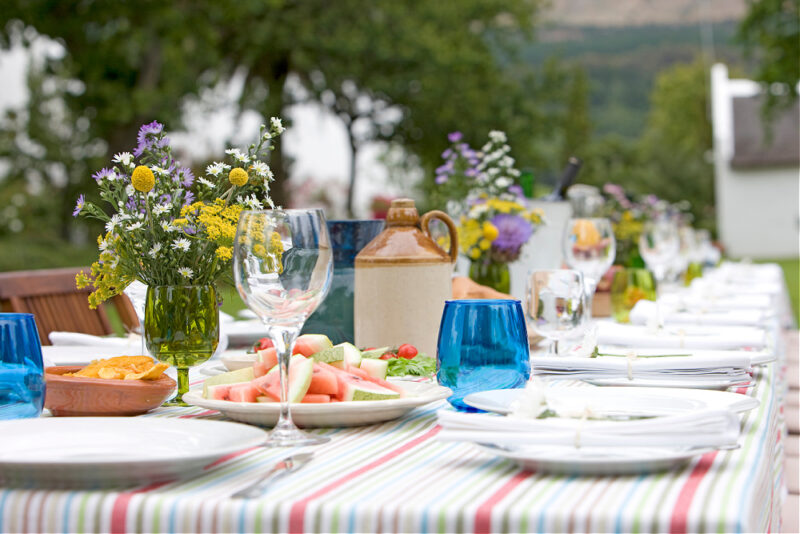 8. If a summer tropical party is calling to you, then follow these ideas for decorations, dishes, and tablesettings. Is a tropical party and a luau the same?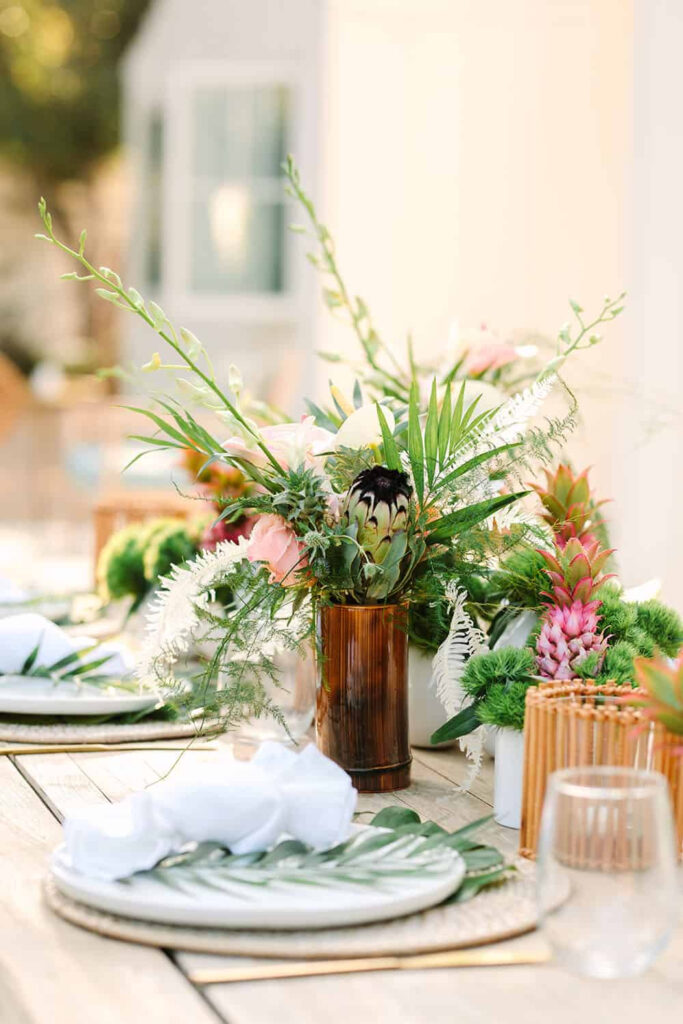 9. If you have a backyard pool, you are a popular neighbor. You have a ready~made party~theme in place. Use all these pool party ideas to make your summer party a super success.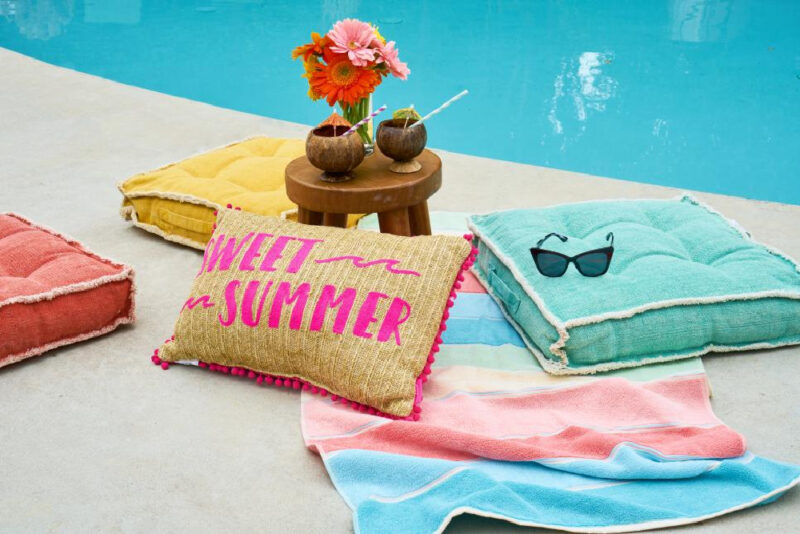 10. BOOK OF THE WEEK: Flight Patterns by Karen White
Karen White is known for her "grit lit" novels primarily set in the Southeast. Her intricate plot lines and compelling characters charm and captivate readers with just the right mix of family drama, mystery, intrigue and romance."
I've read several of Karen White's novels and this one is a new favorite. The mystery underlies the story of two sisters who cannot let go of a decades~long struggle with their mother. A promise made that separated them continues to wreak havoc in their present lives.
Georgia Chambers has spent her life sifting through other people's pasts while trying to forget her own. Her career as an expert on fine china in New Orleans requires her to return to the one place she swore she'd never revisit.
 
Ten years ago, Georgia left her family home on the coast of Florida. When charming New Yorker James Graf enters her office, bringing a unique Haviland teacup belonging to his grandmother, she must face returning home. When James insists on accompanying her, her dread increases.
She finds comfort in seeing her grandfather still toiling away in the apiary where she spent much of her childhood, but encountering her estranged mother Birdie and sister Maisy leaves her rattled. Georgia meets Maisy's 9~year~old daughter and begins a relationship with the niece she never knew.
 
Georgia must deal with finding how a piece of James' teacup turned up in her mother's possession. The discovery of a dead body in her grandfather's stolen truck from the 1950's begins the mystery. Why her mother stopped speaking years ago occupies much of Georgia's thoughts as she and James spend hours researching the history of the china.
The mysteries intensify as Maisy and Georgia continue to lock heads. Georgia tries to downplay her feelings for James and Maisy continues to push away her estranged husband.
The mysteries (there are more than one) are eventually solved. I won't tell you about the relationships. Read the book and dive into these memorable characters.
Let's recap all the fun summer ideas and resources I've shared with you:
summer tips for a successful party
summer party mistakes to avoid
kid summer party ideas
summer shopping suggestions
barbecue party menu ideas
summer pool party ideas
tropical party ideas
That wraps up this week's Bluesky Browsing #43. I hope that you enjoyed these 10 fun summer party ideas and tips. I think they all offer entertaining suggestions for you to keep and consider.
I'd love to know what subjects you are most curious about. Let me know in the comments and I'll search browse for them. Be sure to PIN to keep these ideas handy.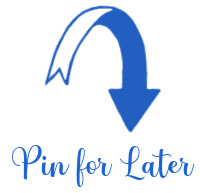 In between writing posts, listening to podcasts, reading, doing various blogging tasks, walking Nola, and playing tennis, I'll be browsing away.