3 Quick and Easy Party Projects to Make with a Cricut
Last week was a busy week, getting ready for a Broadway Tablescape Blog Hop. It was such a fun tablescape to plan and I had to put my thinking cap on to create my MAMMA MIA! themed table. Which meant using my Cricut to make some decorations for the table. I thought they were too cute not to share with you.  So get ready to learn how to make 3 quick and easy party projects to make with a Cricut.
I love using my Cricut for just about anything, but especially for tablescape embellishments and party decor. The possibilities are endless from your own imagination or from the amazing array of Cricut Design inspirational images. For thee 3 quick and easy party projects, I had some ideas in mind and Cricut just made them easier.
Whether or not you have a Cricut, I think you can learn something from these projects. In fact, 2 of the projects can easily be made without a Cricut and the first one can be made if you search for a crown pattern.
3 Quick and Easy Party Projects to Make with a Cricut
This post contains affiliate links to products that I love, use, and recommend. If you purchase any product through this site, I may receive a commission, but you don't pay one penny more.
Project 1 ~ Place Cards
I love place cards for parties, even it's just for a small group. It gives you an opportunity to carry out your party theme in front of your guests and depending on the place card, it could be a treat your guests can take home. Since Dancing Queen is one of the major songs in MAMMA MIA! and every queen needs a crown, I thought that a crown would make a cute place card. I searched in Cricut New Project for crown images.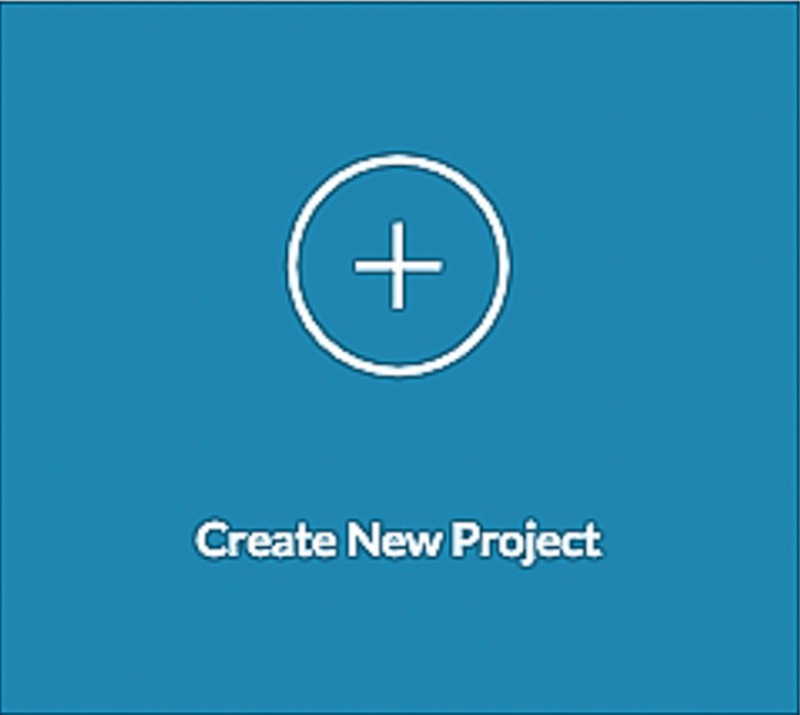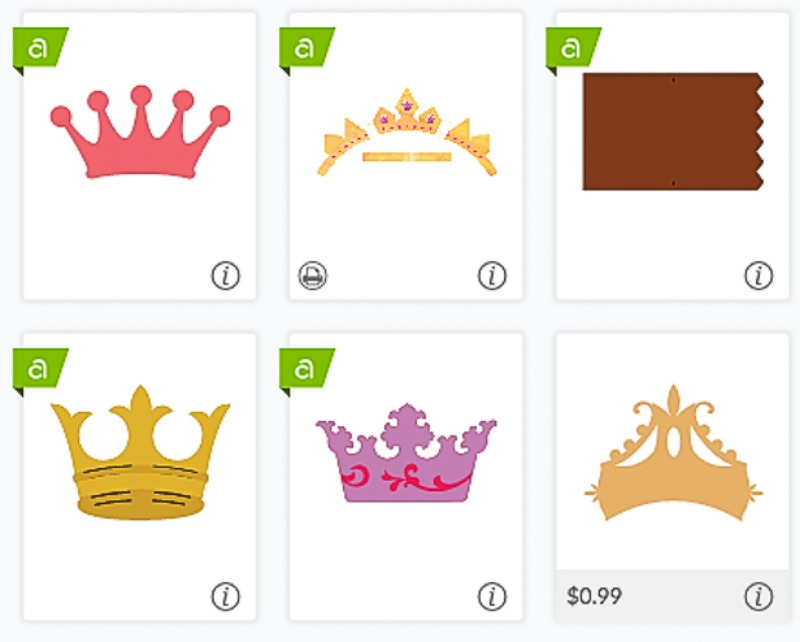 Once I found my image, I sized it to 4 1/4 inches wide. After clicking on the Cricut GO button at the top of the screen under Project Copies, I changed the number of images to 4, clicked APPLY and Cricut automatically positioned 4 crowns on the mat. Then it was just a matter of placing my chosen cardstock (in a blue color to coordinate with my color scheme) on the standard mat and following the LOAD and CUT prompts on the machine.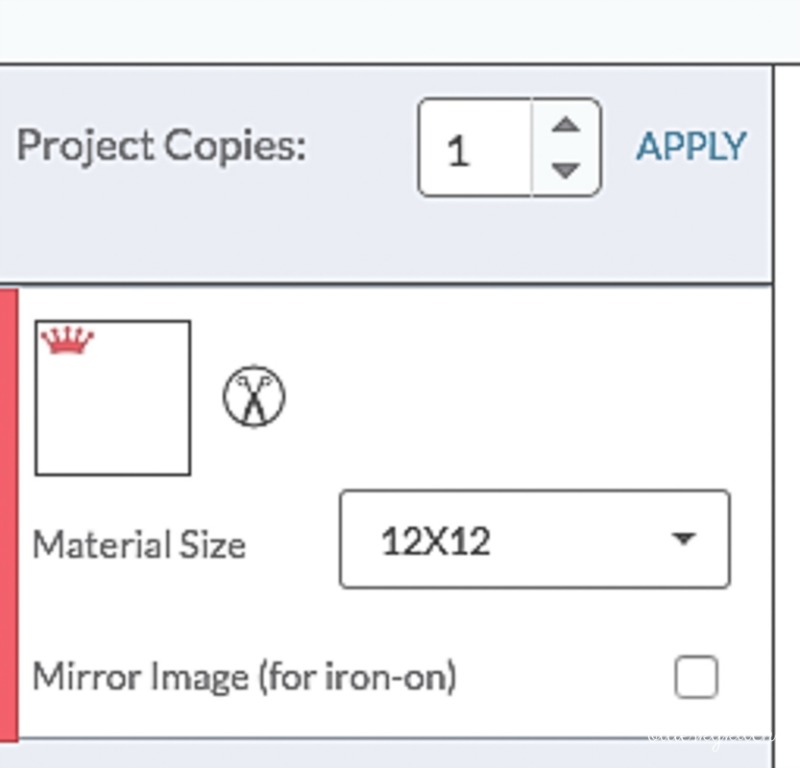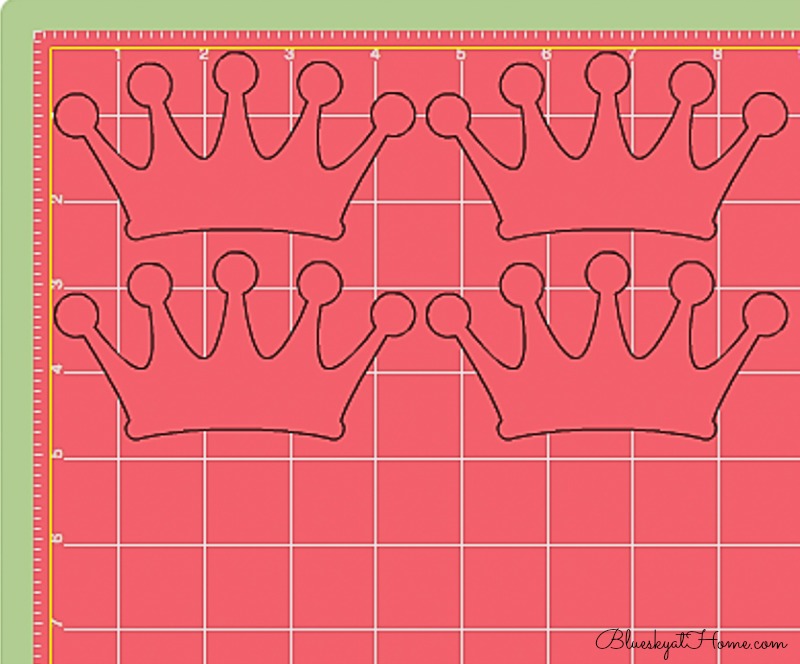 To embellish the crowns, I put just a dot of Elmer's Glue on each point and then sprinkled silver glitter on top.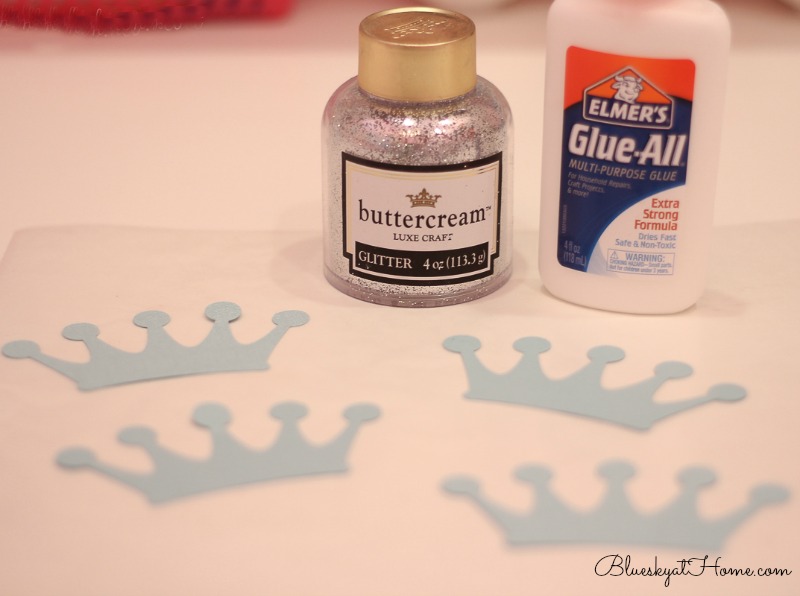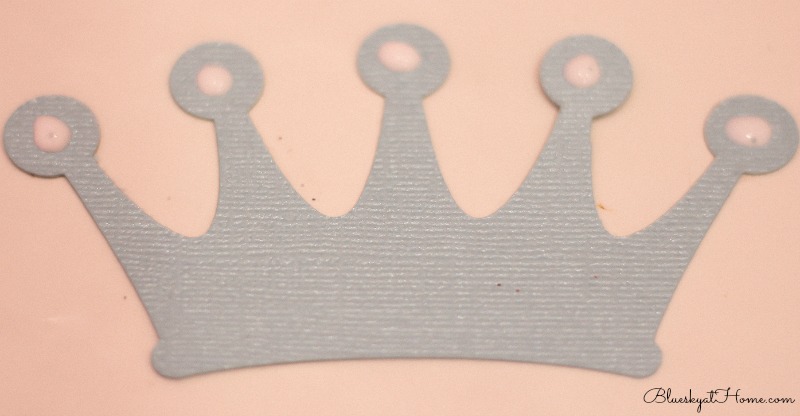 TIP: I always use a piece of wax paper under glitter projects. It's easy to pick up the paper to reuse the glitter or return it to the container.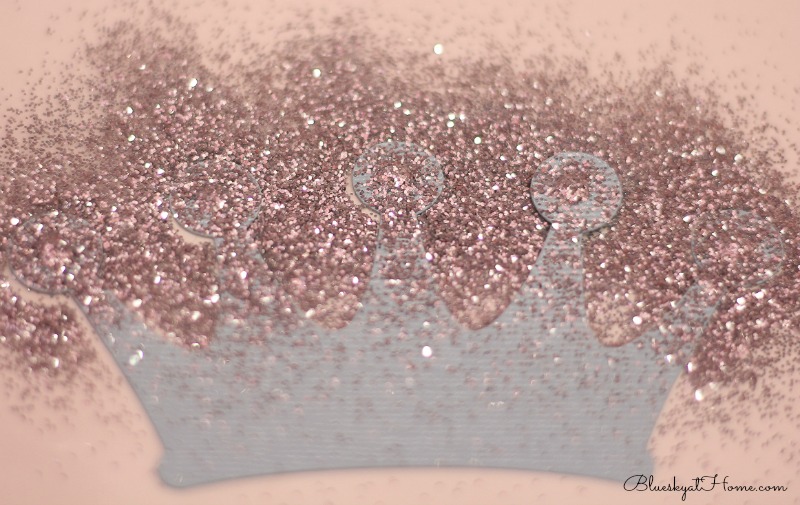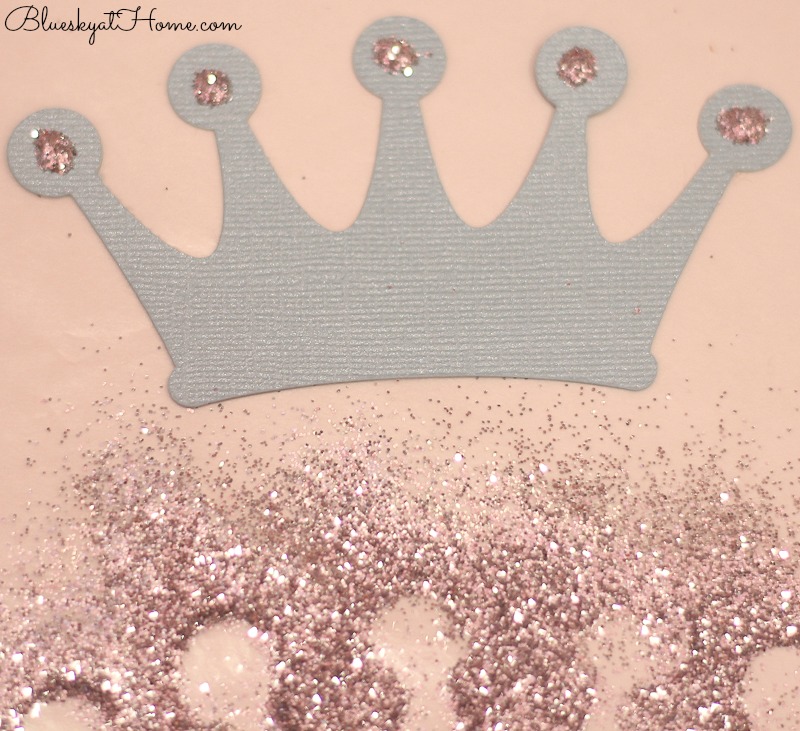 Next I wrote Dancing Queen and everyone's name on each crown.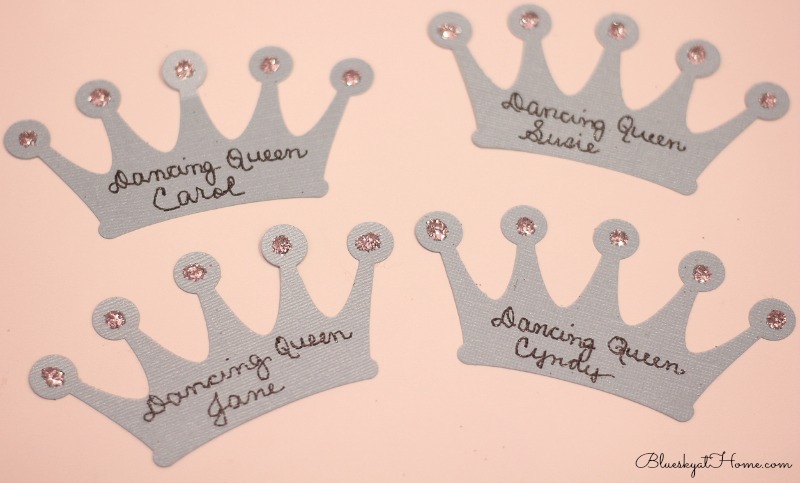 Finally, I cut a 3 X 5~inch unruled index card in half and folded each half. Lastly, I glued the crown to the index card to create a stand for the place card.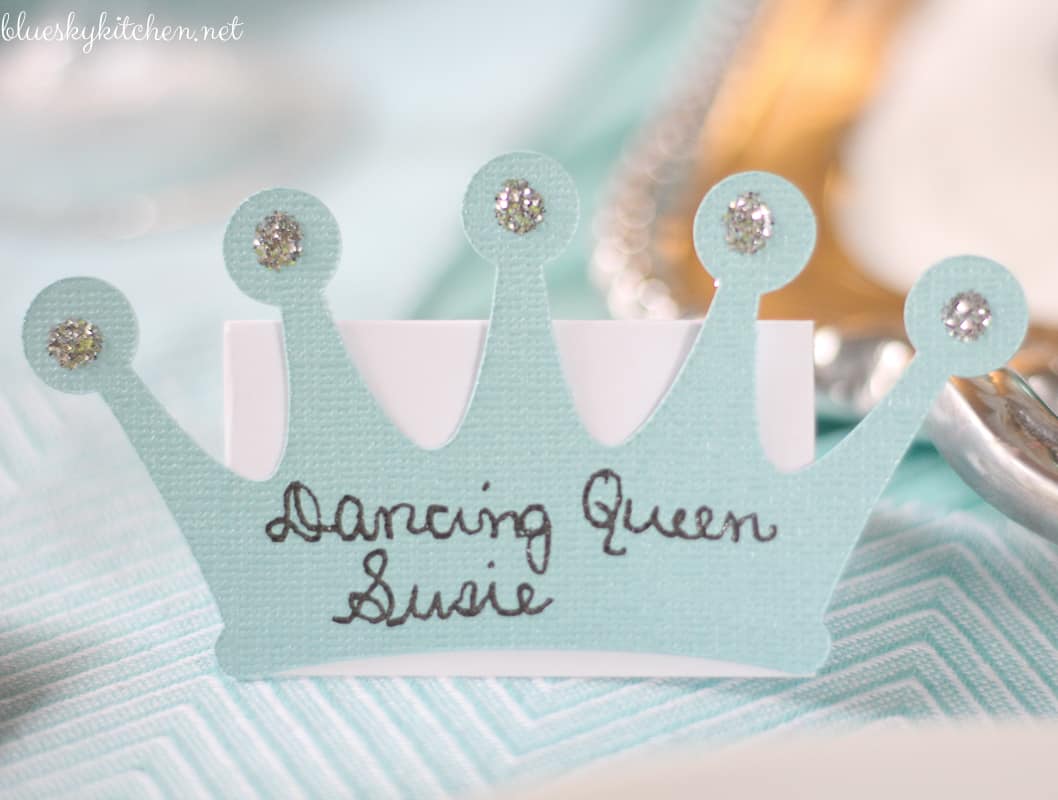 If you DO NOT have a Cricut, you could find a crown shape (coloring books are great resources) on the Internet, or draw one yourself and cut it out. Then you can follow along and create the same crown place cards.
Project 2 ~ Umbrellas
I used my Cricut again, but you absolutely DO NOT have to have a Cricut to make these umbrellas. If fact, when I started this project, I used my Friskar's Circle Cutter to make a sample before I realized (picture me thumping my hand against my forehead and saying, "you —–, use your Cricut!) it would be so much easier to use my Cricut.
To cut out my umbrellas with my Cricut, I clicked on Insert Shapes in Create New Project and selected a circle.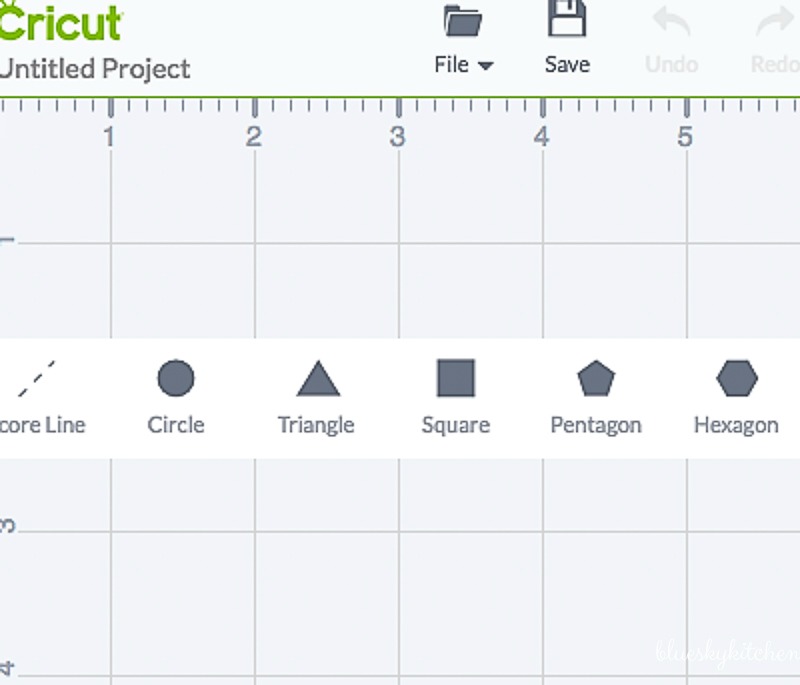 Since I had already determined that I needed a 3 1/2~inch circle for the umbrellas, I resized the circle, clicked the Cricut GO button and chose 4 and APPLY, just as I did for the crowns. I was getting good at this! I inserted my scrapbook paper ~ a blue and white stripe ~ onto my mat and hit LOAD and CUT on the machine and wa~la, 4 perfect circles. To make the umbrella, I made a cut halfway across the circle and folded one of the cut edges over about 1/8~inch. Then I used my double~sided adhesive tape on the inside of the fold and wrapped the paper around to create the umbrella.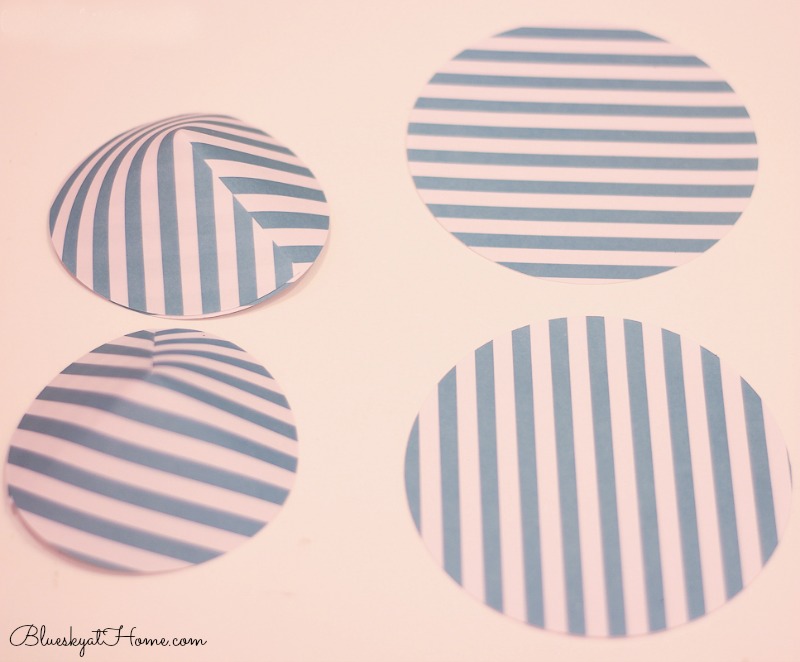 For my umbrella "stand" I used 7 1/2~inch wooden skewers that I had on hand. You certainly could use something shorter, such as popsicle sticks. The great thing about the skewers is that they have a pointed end. I just pushed the pointed end through the center of the umbrella. No glue is needed.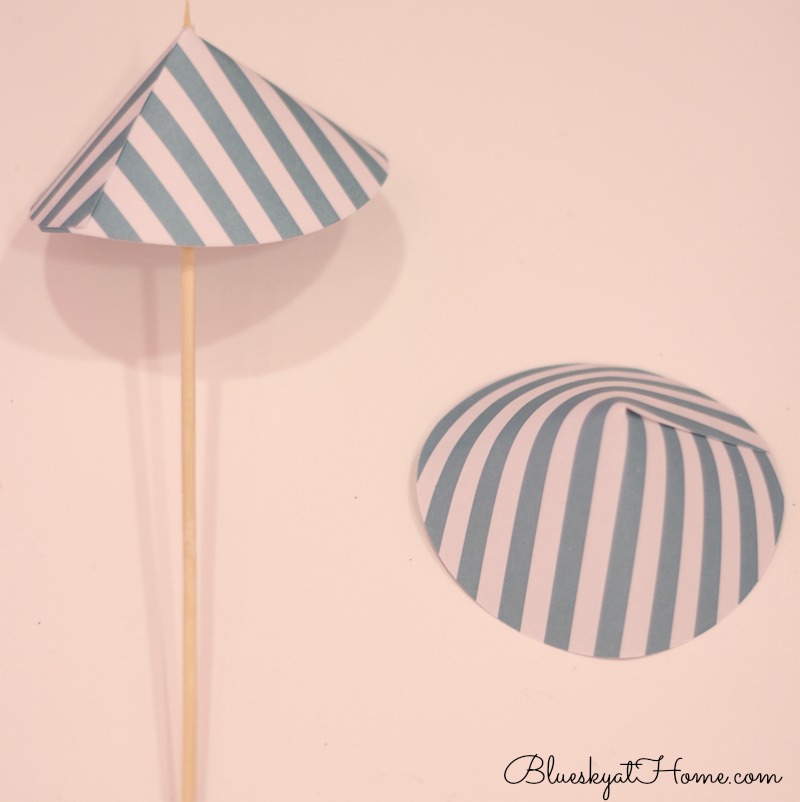 I thought the umbrellas needed a bit more pizazz, so I glued a small cotton pompom on the top of each one. Last step was to put each one in a small glass votive filled with blue mosaic glass. I loved how the umbrellas turned out, but in the future, I think I would add even more embellishment.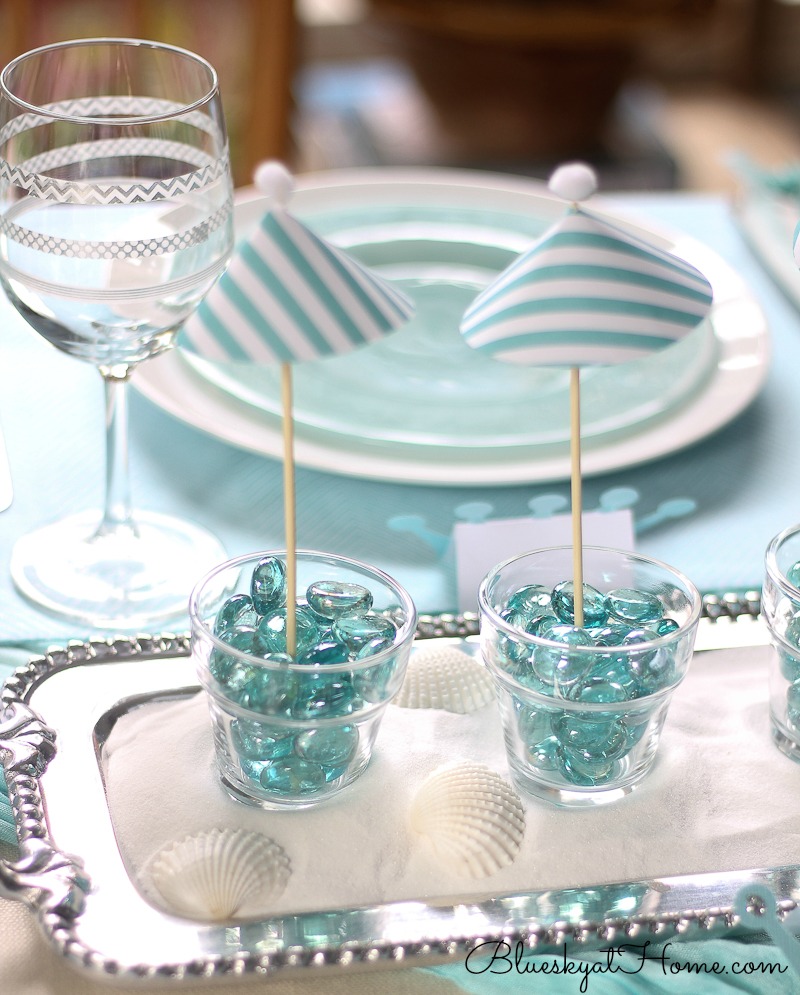 Project 3 ~ Records
If you ever have a rock 'n roll party or sock hop, these records would be a perfect addition to your party decor. All you need is paper cut in circles and labels.
I followed the same procedure for the records as I did for making the umbrella circles; I just made the record circles 5 1/2~inches round and used black scrapbook paper. I needed 5 records, so I needed 2 sheets of paper. (4 records to 1 sheet of paper)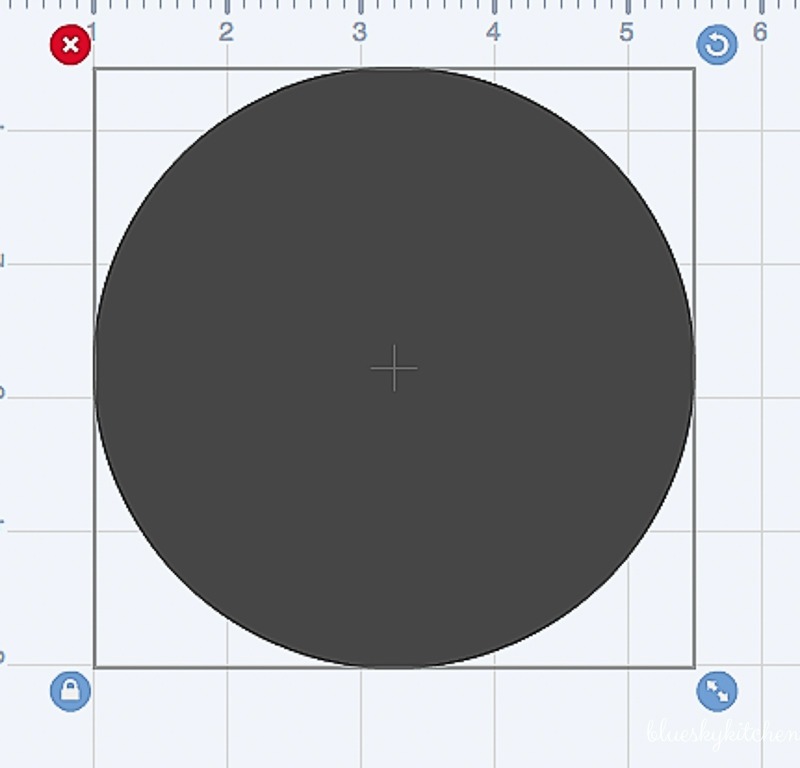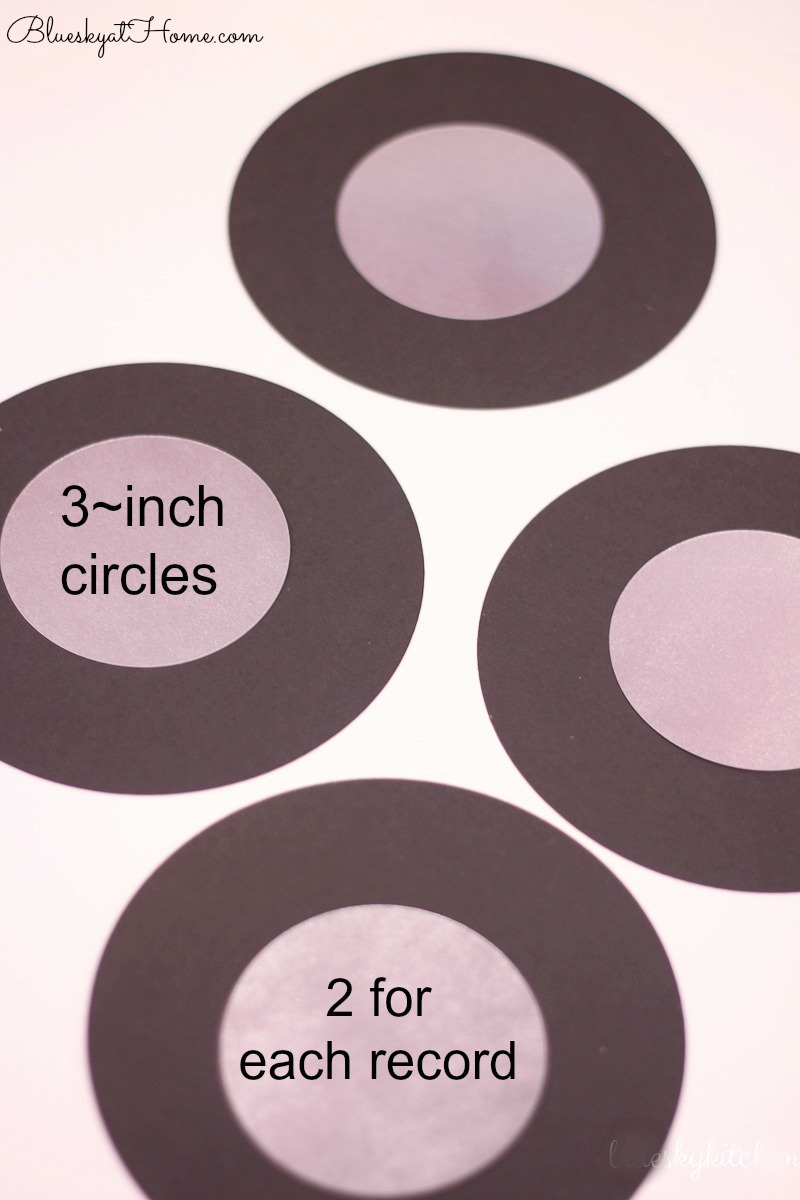 For the inner circle I needed 10 3~inch circles, which also required 2 sheets of paper in a silver color.
For my record labels, I used Avery 22830 Round Labels. These are 2 1/2~inch labels. This is the second time I've used these labels and it's so easy to use the Avery templates to create all sorts of projects. The first label I made was a sticker for a party favor.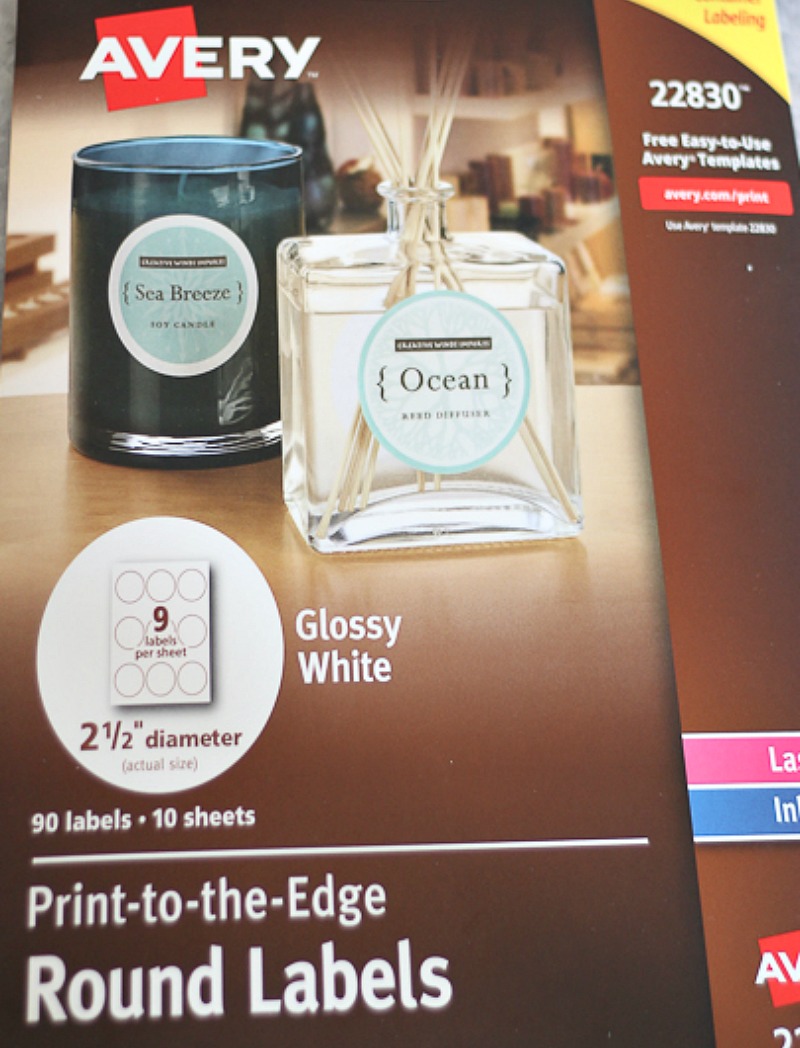 I found a template that printed the text in a circle and chose my font. I printed 2 labels of the same song title for each record. You can tell Avery how many and where to print on the label sheet so you don't waste any labels. I did need to use 2 sheets since I needed 10 labels and there are 9 labels to a sheet. Once my labels were printed, I attached them to the silver circles. I used a large Sharpie to make a circle in the center of the record label. And, yes, I know that I misspelled MAMMA.
Then I glued one label on each side of the black circles.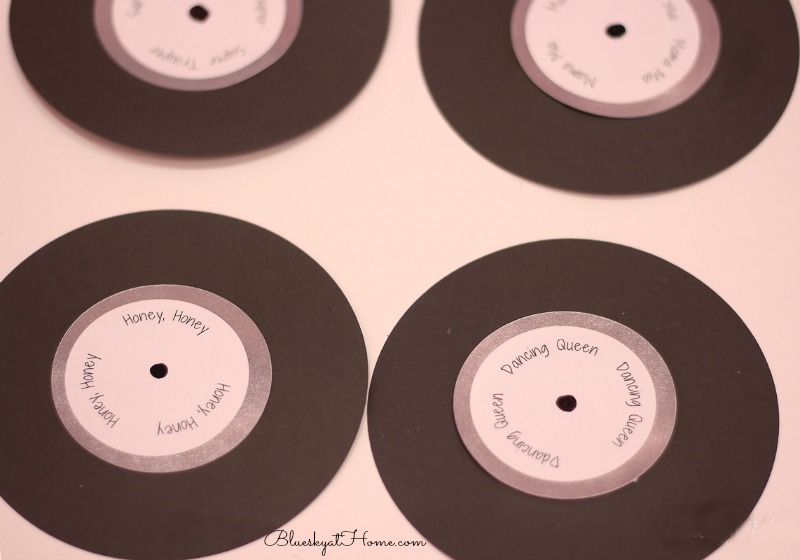 The last step was to punch a hole in the record and hang them by silver ribbon to our chandelier in the breakfast room.
You definitely can make the different size circles using a Friskar's Circle Cutter, but the Cricut did it so quickly with perfectly cut edges.
I completed all three projects in about 1 hour, once I got my routine in place. I can see using the records on a table or as place cards. I think the umbrellas could be used as place cards, too. I hope that you liked these 3 quick and easy party projects to make with a Cricut. If you don't have a Cricut, I hope that I gave you some inspiration for making these party decorations without a Cricut.
Happy projects.