10 Ideas for Fun End-of-Summer Pool Parties
Can you believe that there is only one month left of summer? Kids will be heading back to school or off to college. Fun and games slow down. Let's be prepared for entertaining with 10 ideas for fun end-of-summer pool parties.
If you need some fun end-of-summer pool party ideas, I have them here for you. As we transition to a back~to~school, what's next? outlook, let's send summer off with a bang and a big party.
The carefree days of summer may be coming to an end. That doesn't mean party time is over. There is something here for everyone of all ages, at all stages, and of all interests.
Welcome to 10 Fabulous Finds at Bluesky Browsing #48.
Think of 10 Fabulous Finds as a home decor/DIY/Craft/recipe Readers' Digest.
In case you are new to Bluesky at Home, what fabulous finds do I share at Bluesky Browsing?
ideas to help you in your home decor efforts
ideas for better organization and efficiency.
a yummy recipe or cocktail
fun DIY projects
the latest trends in home decor
a quirky new find or two
Focusing on finding new projects, resources, tips, new ideas, and inspiration for you is my main task. I'm constantly discovering fabulous finds to inspire us. My goal is to help you find ideas for your home decor, your crafting, your home organization, and anything about home.
This post contains affiliate links to products and resources you may love to have. If you should order anything from this site, I may be compensated, but you don't pay a penny more.
Are you a new or intermediate blogger? Every week I share valuable blogging resources and tips. If you would like to receive The Blogger Bulletin, please join the Blogger Bulletin. It's just once a week and is a quick read.
ON THE HOME FRONT
I returned home from Atlanta after a week in Atlanta. I had a wonderful time visiting with both daughters and all the grandkids. After Haven, I got to spend a couple of nights in my older daughter's "new" "for now" home. This home is right across the street from the community pool. After the hectic three days of Haven, it was wonderful to watch the grands play while relaxing by the pool. It was also lovely to have a room totally to myself.
The real reason for traveling to Atlanta was to attend Haven Conference. This was my 8th Haven (2020 was vitural.) and it was one of my favorites. Attending classes, meeting up with my blogging besties and meeting new bloggers is the highlight. My mastermind friend Linda of Life on Summerhill and I roomed and had the best time. Although we have known each other for over two years on Zoom, this was the first time we had met. We stayed up way too late laughing about our lives.
3. At Haven, there are 6 class sessions. I really enjoyed the blog~related classes I attended:
4. This week on the blog was all about recipes: How to Make the Best Peach Clafouti and Celebrate the Marvelous Margarita.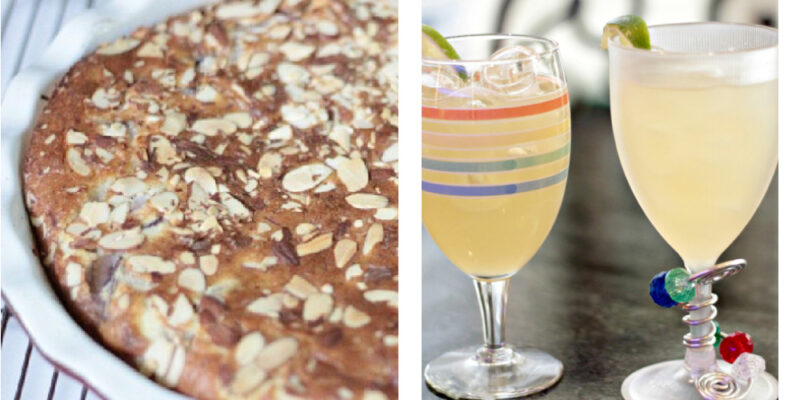 Ideas for End of Summer Pool Parties: 10 Fabulous Finds
Here we go with Bluesky Browsing #48.
When my kids were in school, the most popular end~of~school class parties were always pool parties.

When my older daughter was a senior, we hosted a huge party for her class by the pool. (I'm not sure if the pool was the bigger attraction or the mechanical bull we rented.)
There is just something about a swimming pool that naturally lends itself to a party scene, whatever the occasion.
Kids go back to school much earlier these days. It's still hot in Texas until September, so having a fun end~of~summer pool party is called for.
In doing research for this idea, I came across 10 articles for hosting a pool party at the end~of~summer. First, here are10 tips and 10 theme ideas for an end-of-summer party by the pool.
10 Tips To Throw An Incredible Pool Party
Send festive invitations ~ let everyone know that this is a festive occasion.
Go big on decorations ~ outdoor parties require bigger and brighter decorations to make an impact.
Keep your guests hydrated with fun drinks ~ it's hot so use big ice chests, half~barrels, or other larger containers (be creative) full of ice cold drinks for all ages and tastes. Keep plenty of ice on tap.
Have a nice spread of tasty snacks or a lovely meal ~ being outdoors increases everyone's appetite. Use different colors in your foods to make your menu attractive as well as delicious.
Have plenty of paper napkins, paper plates, plastic glasses and utensils for your guests ~ and big trash cans.
Don't forget the Pool floats ~ whether this party is for kids or adults, have plenty of floats for everyone to hang out in the water.
Have cozy lounge chairs ~ comfortable seating spots in the shade are a must. It's OK for guests to bring a folding chair.
Plan pool party games ~ depending on the age of the guests and the theme of the pool party, simple outdoor games will provide all the entertainment you need.
Have plenty of towels for those who didn't bring their own or have coordinating colors or patterns that contribute to the color scheme of the pool party. You could also use cute beach towels as favors. (I picked out some cute ones below.)
Speaking of favors ~ always have a little something for guests to take home (A cookie, a cute pool toy from Dollar Tree, or something personal that you made.).
10 Pool Party Themes for the End-of-Summer
You certainly don't have to have a theme to host a party, but themes help you plan all the details. Here are ten themes for an end-of-summer pool party that I brainstormed.
little kids' end~of~summer pool party ~ popsicles, games, supply exchange, bring your favorite pool toy
teacher back~to~school
moms celebrate the kids going back to school
send~off for kids going off to college, saying goodbye to their high school friends
last mani~pedi of the summer pool party
neighborhood pool party ~ great if you have a community pool.
tropical pool party
unicorns and flamingo float party
ice~cream social
garden harvest pool party ~ let your guests pick the last of your summer fruits, vegetables or herbs before jumping in the pool to cool off
You also might enjoy 10 Fun Summer Party Ideas.
10 Fun Pool Party Ideas You'll Love
Here are the great resources I found for having an end~of~summer party at the pool.
What kid or grown~up wouldn't want a pool party with popsicles as the focus? Just think: the kids can clean off in the pool after they eat their popsicles.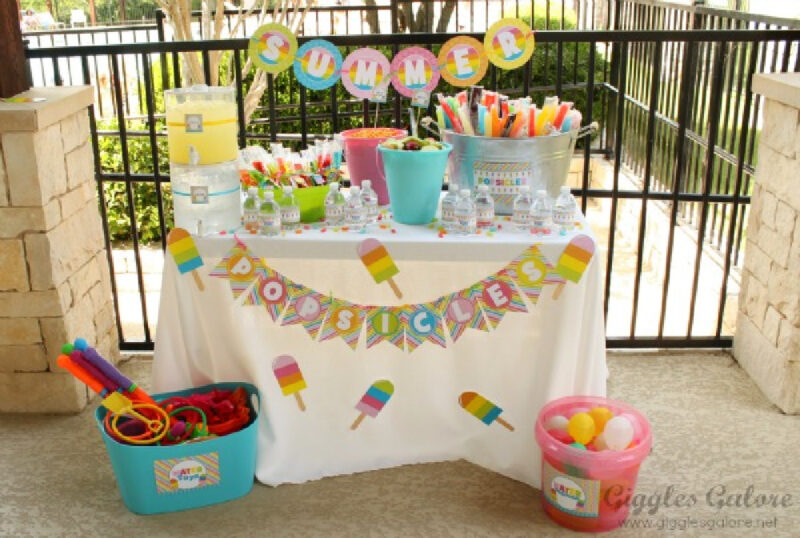 2. Have lots of fun items on hand for guests: water guns, towels, floats, and cute decor.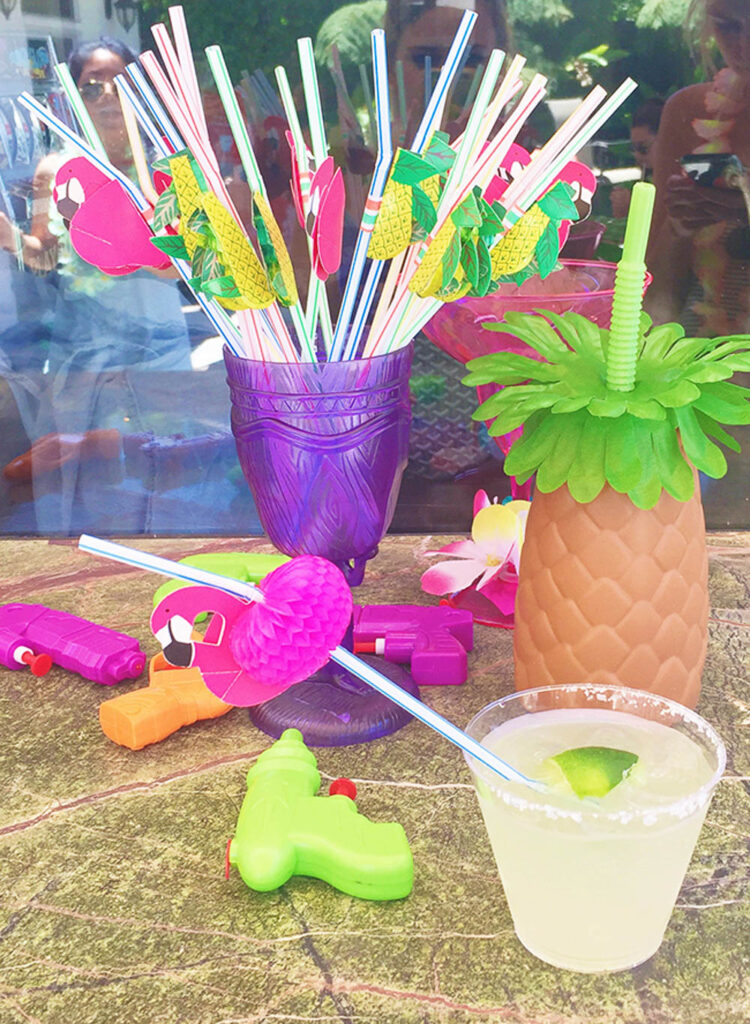 3. Here are 21 awesome pool party ideas in several categories. I especially love these flip~flop cookies from my friend and Haven Mentor Amy Lucurto.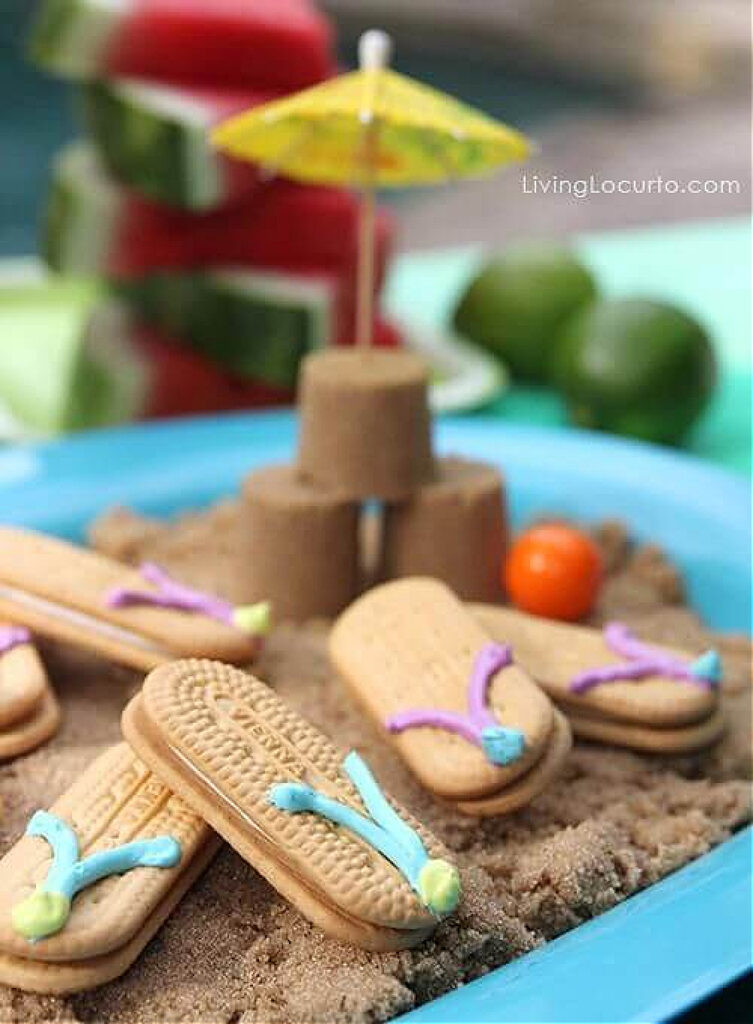 4. Flamingos are so popular that they provide tons of decorating and play options for an end~of~summer flamingo pool party. Go all out with pink for a little girl's ~ or big girls' ~ pool party.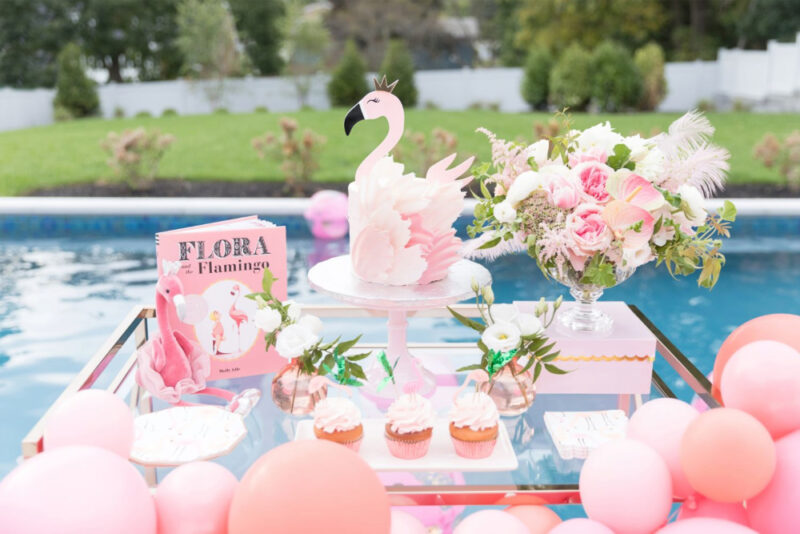 5. Make end~of~summer pool party drinks handy for guests in the pool. Follow this tutorial to make a cute floating tray.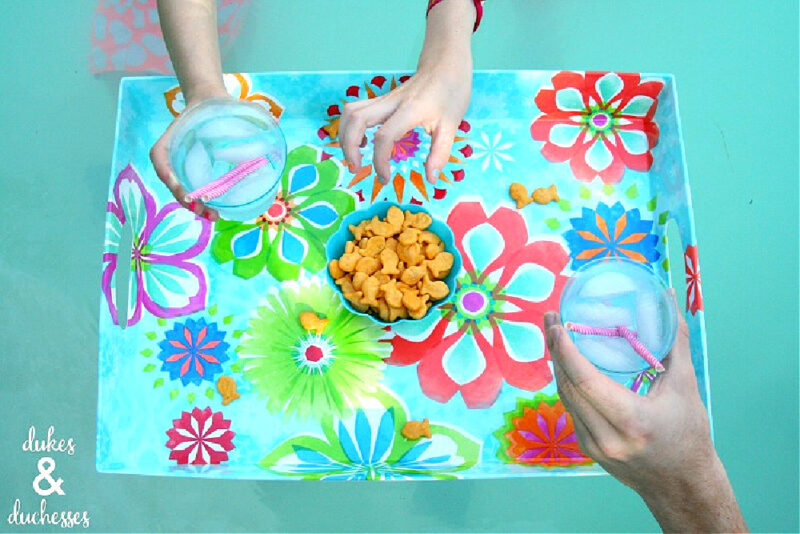 6. You'll love all these ideas from simple to extravagant. Set up an ice cream shop right by the pool for guests.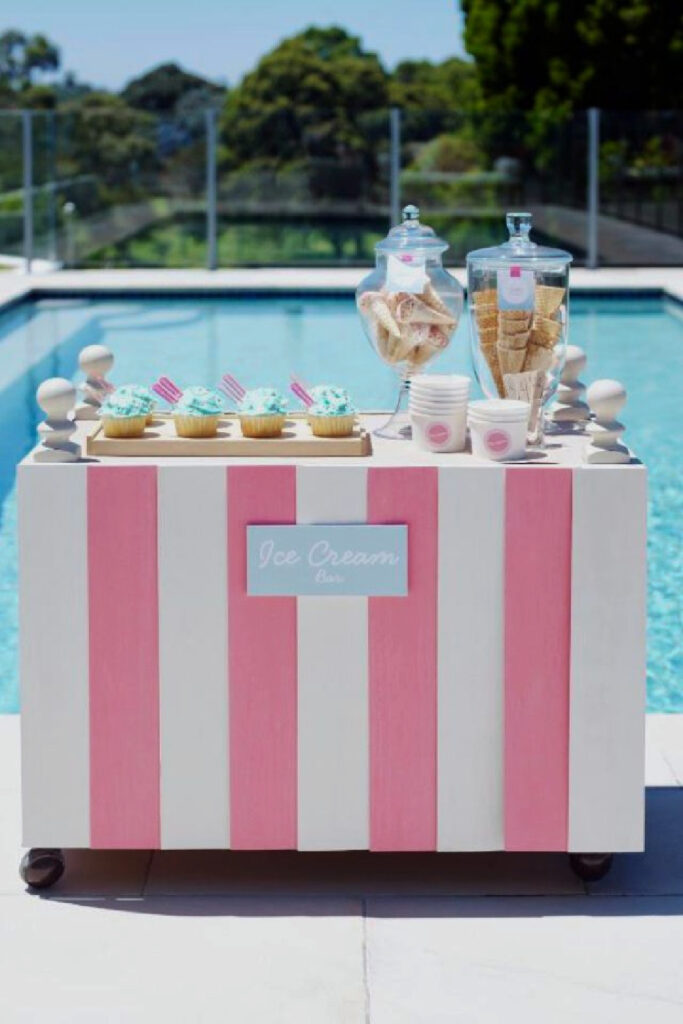 7. Want more of a beach theme? Pretend you're at the beach with this fun party idea.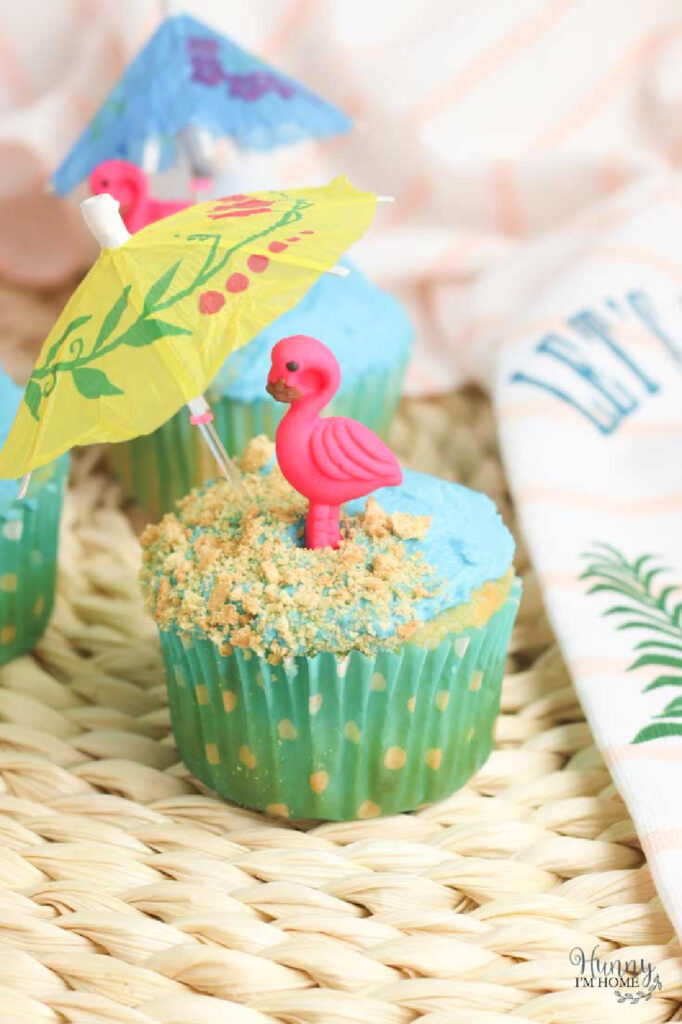 8. Party Slate shares a bunch of end~of~summer best pool party themes. I love these two: garden party and girls' night out with floats.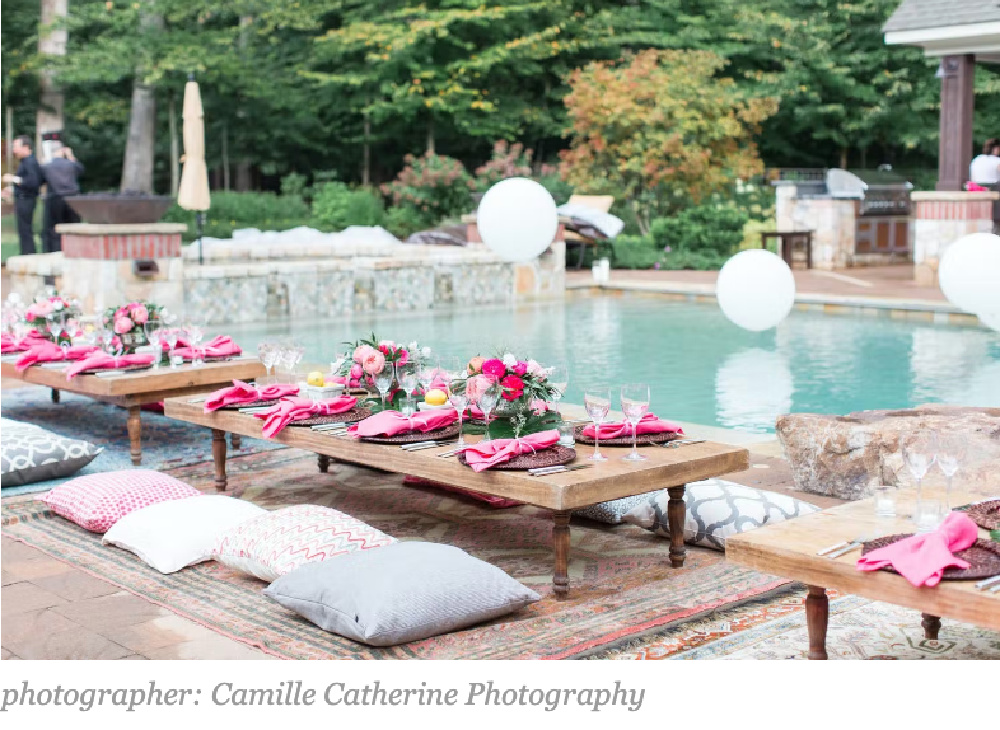 9. I couldn't resist another idea for a flamingo~theme pool party. Love the attention to detail in these eating set~ups.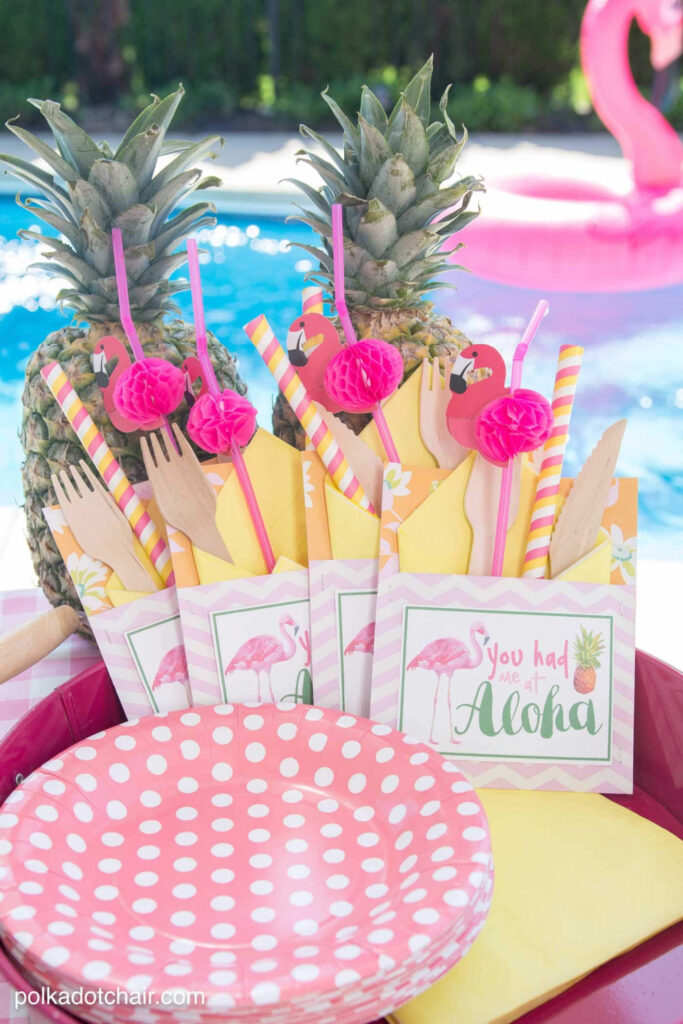 10. I had to do a little end-of-summer pool party shopping. These decorations can be up~styled and reused to fit your party theme.
That wraps up this week's Bluesky Browsing #48. Let me know when you have an end-of-summer pool party. Pin these ideas for your future party planning.
I'd love to know what subjects you are most curious about. Let me know in the comments and I'll search browse for them. Be sure to PIN to keep these ideas handy.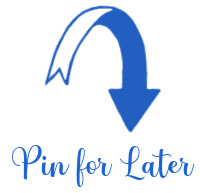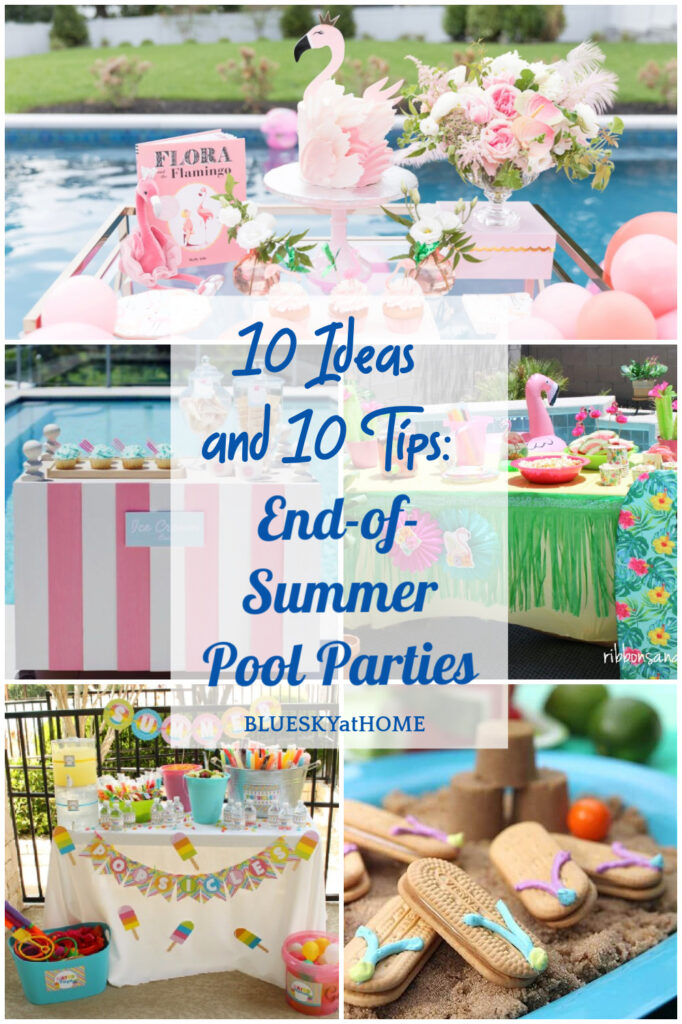 In between writing posts, listening to podcasts, reading, doing various blogging tasks, walking Nola, and playing tennis, I'll be browsing away.