21 Tips for Holiday Etiquette and Hospitality
With the holiday season upon us, I start thinking about entertaining. Whether you are the hostess or the guest, following proper etiquette at holiday time contributes to peace of mind and enjoyment of the season. I have 21 tips for holiday etiquette and hospitality that will make the holidays more pleasant for everyone.
Entertaining was almost non~existent during the last 18 months. As we have begun to gather with friends again, it's important to remember the social niceties.
Also, these days, some people are gluten-free or lactose intolerant. Others are vegans, vegetarians or some variation thereof.  
Lately, I've seen more questions in the home section of our local paper about what-to-do and what's O.K. and what's not.
My mother was a stickler for table manners and proper etiquette. I'm so grateful that she taught me how to be a good hostess and a good guest.
Over the years, I've made notes about hospitality~related etiquette from various sources and collected them. This is a great time to share these 21 tips for holiday etiquette. Emily Post will be so proud.
I'd like to think good old common sense and basic hospitality would make etiquette rules unnecessary, but sometimes evidently not.
These guidelines (I hate to call them rules.) will make everyone, hostess and guest, feel more at ease and have an enjoyable time. After all, entertaining is about enjoying the company of family and friends. These 21 tips for holiday etiquette will take the guesswork out of your next party.
THE DIFFERENCE BETWEEN ENTERTAINING AND HOSPITALITY
Before I share these 21 tips for holiday etiquette, let's talk a bit about the difference between entertaining and hospitality. Although good etiquette applies to both, and these two terms are sometimes used interchangeably, they are different.
I read that entertaining isn't about loving people. It's about impressing people. It's loving yourself or as my mom used to say, "showing off".
This quote sums it up.
Entertaining strives for perfection in every detail:
It's about the process and the appearance.
It requires every throw pillow to be in place, every dust bunny to be swept away.
The food and the decorations must be perfect.
It's about the hostess, not the guests.
And should any element of the plan fall short, entertaining perceives the entire evening to be a failure.
Entertaining focuses attention on self.
On the other hand, hospitality is about the guests, not the hostess:
It involves setting a table that makes everyone feel comfortable.
It chooses a menu that allows face time with guests instead of being stuck in the kitchen producing the perfect meal.
It picks up the house (the pillows, but maybe not all the dust bunnies) to make things pleasant but doesn't try to hide evidence of everyday life.
It allows the gathering to be shaped by the quality of the conversation rather than the cuisine.
Hospitality shows interest in the thoughts, feelings, pursuits and preferences of its guests.
It is good at asking questions and listening intently to answers.
Hospitality focuses attention on others.
So this holiday season, let's all be Miss Hospitality and not Madame Entertaining. Let's try to bless and not impress.
 TIPS FOR HOLIDAY ETIQUETTE FOR THE HOSTESS
Notice the bolded words:
Plan the menu to cook as much as you can ahead so that you can enjoy the festivities and pay attention to your guests.
Depending on the event, if it's tradition for guests to bring a dish or if guests ask to bring a dish (And I think they should.) assign specific dishes, such as green bean casserole, rather than "just bring a vegetable". In these busy times, being as specific as possible is helpful. On the other hand, if you have the entire meal planned, graciously decline their request.
Ask non-cooks to bring bread, ice, soft drinks, or cocktail napkins, if appropriate.
In case guests do not bring their food in a dish suitable for serving, have extra platters and bowls on hand and graciously offer to fill them with their contribution.
Leftovers ~ oh, the dreaded leftover dilemma. Whose are they? Emily Post says they should be left with the hostess if they have been removed from the guest's container.  But the gracious hostess may offer them back to the guest.
If you have guests who may not know each other, introduce them and tell them a little bit about each other or how you know them (Jane's daughter went to school with my son."). Then you can gracefully bow out and let them carry on a conversation. (For example, at a 4th of July party we hosted a couple of years ago, three of our guests were artists, which I mentioned in the introductions. They immediately had something in common and had a great discussion.)
In our circle of friends (or maybe it's a Southern thing), we almost always take a hostess gift: a bottle of wine, cute napkins, a candle. As hostess, you thank your guests and put the gifts aside. You are under no obligation to serve the wine.  But after the party, within a couple of days, YOU MUST send a thank you note for the gift.  No Southern lady would dare fail to carry out this small expression of appreciation. In this day and age, an email or text is not perfect, but acceptable.
Assuming that your guests will need to use the bathroom at some point, make sure that it is clean, smells nice, has appropriate hand towels, and a good lock. Maybe light a candle.
Always thank your guests for coming. Wish them safe travels home. Hugs and kisses are appropriate.
Notice, I didn't mention anything about fancy food or perfect decorations or expensive wine. That's nice, but not what counts. It's about treating your guests as if they are super special ~ because they are.
TIPS FOR HOLIDAY ETIQUETTE FOR THE GUEST
Arrive on time, within 15 minutes of the appointed time: not early, and certainly not late. Especially if the event is a sit-down meal.  (I do have a friend who always comes early to help and I love her for it.) If the event is an open house, stay at least 45 minutes.
Bring the food you were asked to bring. It's rude to say you'll bring the green beans and show up with a cake. If you are bringing an appetizer, try to arrive earlier rather than later.
Before arriving, alert the hostess if you need to use the oven or the refrigerator. Tape a note to your dish with reheating instructions.
Leftovers remaining in your dish are yours to keep once they have been offered to the other guests. However, you should always offer to leave them. Items remaining in the hostess' dish are hers. (See #5 above.)
Once your hostess has introduced you to other guests (See #6 above.), politely engage them in conversation for a few minutes. One question to ask is, "How do you know Sally?" or "How interesting that . . . ." .
Participate. Unless you are not feeling well (If that is the case, you might consider graciously informing your hostess and leave. You don't want others to get sick, espeically in these days.), then you should contribute to the conversation and activities with other guests. DO NOT go sit in a corner by yourself. It's rude.
Hostess gifts are not expected, but certainly project an upfront way of thanking your hostess for her hospitality. In addition to the ones I mentioned in #7 above, appropriate gifts might be: a small house plant, a nice tea towel, a small book, a small serving dish or a packaged food item (really good bottle of extra virgin olive oil, chutney, chocolate sauce). You should not expect the hostess to open your hostess gift in front of other guests. Be sure that it's wrapped pretty. Don't forget to include a card or label your gift with your name. It's awful not to know who gave you a gift.
Always compliment the hostess on her house, her food, her table. Remember, she put a lot of effort to have you as a guest so show your appreciation. (That could fall under entertaining and hospitality.)
If you have some food restrictions, do not expect the hostess to prepare a separate meal for you. It's also inappropriate to bring your own food. Try to find something that you can eat. You can eat before hand, and just partake of a small portion at the party. But never refuse to eat anything. It's rude. I saw this quote: "An aversion is not an allergy. Try your best to choke down what's on your plate ~ even if you don't like it."  Amen.
In this day of iPhones, leave it in the car or your purse or put it on vibrate. Never get it out and start talking or texting at the party. RUDE! One or 2 party pics are O.K. (Exception: If you have a babysitter and want to check on the kids, do it once, discreetly and in private.)
Don't overstay your welcome. If the hostess is yawning loudly and switching the lights on and off in the kitchen, you have probably overstayed your welcome. I once had to ask some guests (it was an office party at our home) to turn off the lights, let the dog in, and lock the door on the way out ~ I kid you not.  Those folks were never invited to my house again.
Graciously thank your hostess for the invitation, the food, the lovely party, etc. If it was a large event, like an open house, a written thank you is preferred, but not required. But if the party was on a smaller scale, then YOU MUST write a thank you note. (See #7 above.)
SUGGESTIONS FOR HOSTESS GIFTS
Hostess gifts do not have to be expensive. They just have to be thoughtful, and, hopefully, given with your hostess in mind.
At our recent Christmas dinner party, a dear friend gave me the prettiest set of two demitasse cups and saucers. She said when she saw them, they reminded her of me. That was the sweetest thing.
See if these suggestions will spark your inspiration.

I hope these 21 tips for holiday etiquette and hospitality help you create a stress-free holiday season. Always remember that the most important thing at a party is the people ~ they're the blessing.
Would you like a printed checklist of the 21 tips for Etiquette and Hospitality? Click the image below.
I hope you'll PIN this post to keep. The information will always be useful.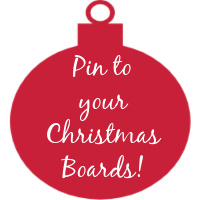 Happy Hospitality and Happy Holidays!