21 Amazing Christmas Decor Ideas
Are you decorating your home for Christmas yet? Are you a before or after-Thanksgiving decorator? The time is now. To help you, I've gathered 21 amazing Christmas decor ideas.
I curated these fabulous Christmas decor ideas to help you infuse your home with sprinkles of merry and bright, color and pattern.
I looked for at least one unique decorating idea in each of the contributions that I'm sharing. Something just a little different that captures the eye and brings a smile to your heart.
You don't have to copy the entire look of a room, a tree, or an arrangement. I found my eye is attracted to one or two special things. I think, "I can use that" or "I can create that look", or "I have that, so I can make that".
Ready to swoon over these Christmas decor ideas? Some are formal, some casual, some traditional, some whimsical. But they all are unique, one-of-a-kind interpretations of Christmas decorations.
What makes them special is the personal love and passion that each creator put into their home's Christmas decor.
Welcome to 10 Fabulous Finds at Bluesky Browsing #114.
In case you are new to Bluesky at Home, what fabulous finds do I share at Bluesky Browsing?
ideas to help you in your home decor efforts
fun holiday decoration ideas
ideas for better organization and efficiency
a yummy recipe or cocktail
fun DIY projects
the latest trends in home decor
a quirky new find or two
Focusing on finding new projects, resources, tips, new ideas, and inspiration for you is my main task. I'm constantly discovering fabulous finds to inspire us. My goal is to help you find ideas for your home decor, your crafting, your home organization, and anything about home.
​Unique Christmas Decor: 21 Ideas to Inspire Your 2023 Christmas Style
One thing I love about Christmas decor is that it transfers from year to year. Whatever color you choose, whatever theme you choose, whatever level of style from simple to ornate, it will always be in style.
That doesn't mean you shouldn't mix and match decorations, rearrange decor, give things a pass for a year or bring in new decor. My favorite thing is to make new DIY Christmas decor or change things from year to year.
I've already made some new DIY Christmas projects I can't wait to share. I've bought some new pink bottle-brush Christmas trees, garland, and ribbon. I'll be sharing those soon.
For now, I want to see new Christmas decor ideas that will spark my imagination. The beautiful Christmas decor ideas I'm sharing will spark your creativity, too. I know you'll enjoy this Christmas "magazine".
This week, I'm sharing my favorite things from the shared image. Be sure to click on each post to see all the fabulous Christmas decor ideas. You don't want to miss a thing.
This post contains affiliate links to products used in the creation of this project. If you should order any item from this site, I may receive compensation, but you do not pay a penny more. Your purchase is greatly appreciated as it helps support the continued publication of this site.

Tap the "i" icon or the product image for more product information.
Did you find some things you would love to incorporate in your Christmas decorating this year? I made a list of Christmas decor ideas I'd like to use in our home this year.
my Favorite
Christmas Home Decor Posts
Want more Christmas ideas? Check out these Pinterest Boards:
I'd love to know what subjects you are most curious about. Let me know in the comments and I'll search browse for them. Be sure to PIN to keep these ideas handy.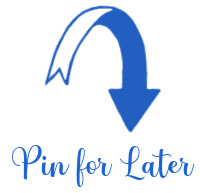 Between writing posts, listening to podcasts, reading, doing various blogging tasks, and walking Nola, I'll be browsing away.