10 Fabulous Finds at Bluesky Browsing #24
Welcome to Bluesky Browsing #24. Every Saturday you get 10 fabulous finds. You will find great ideas for your home, awesome crafts to make, and resources to inform and entertain you.
In case you are new to Bluesky Browsing, every week I share new projects, resources, tips, new ideas, and inspiration from various areas. Think of it as a DIY/Craft/home decor/recipe/blogger Readers' Digest.
What fabulous finds do I share at Bluesky Browsing?
ideas to help you in your home decor efforts
a yummy recipe or cocktail
a fun DIY project
I'm constantly discovering fabulous finds to inspire us. My goal is to help you find ideas for your home decor, your crafting, your home organization, and anything about home.
Ready to see this week's fab finds?
10 Fabulous Finds at Bluesky Browsing #24
This post contains affiliate links to products and resources you may love to have. If you should purchase anything from this site, I may be compensated, but you don't pay a penny more.
In case you missed last week's 10 Fabulous Finds, here is Bluesky Browsing #23.
ON THE BLOG FRONT
Last week I shared that all fabulous finds related to blogging will now be seen on The Blogging Bulletin. It's a weekly newsletter dedicated just to blog~related topics ~ for bloggers. It includes blog tips, resources, and helpful snippets about courses and tools. I will develop useful checklists, guides, and tip sheets for bloggers who subscribe.
The first edition of The Blogger Bulletin went out this week. If you would like to receive The Blogger Bulletin, please join the Blogger Bulletin. It's just once a week and will be a quick read.
Last week at Bluesky at Home was busy as usual:
ON THE HOME FRONT
Most exciting news: last Sunday, we spend 5+ hours watching Rafa Nadal win the Austrailian Open to reach 21 Grand Slam titles. We actually took a break after the first two sets (I was in a blue funk since Rafa lost them to Medvidev). We took Nola to the park and stopped at an old~time drive~up hamburger joint for lunch. (Anyone who grew up in Dallas knows Keller's.) We returned home to watch what we thought would be a quick finish. Fortunately, Rafa turned the match around (Picture me jumping up and down and screaming.). Champions find a way!
Tuesday, we had a record high in the 70's and I played round robin tennis with 5 other girls on my tennis team. It was beautiful and felt great to be outside htting balls.
Wednesday the predicted "Siberian" front started coming in. Bye, bye, warm weather.
Thursday and Friday were snow days. Sweet Shark stayed home which means it felt like it was Saturday. I binged watched Grey's Anatomy (Will I ever catch up?) and a 4-part special on Marilyn Monroe, which was very good. I like a snow day every now and then.
Nola got to experience her first snow. She didn't seemed fazed by the super cold or the white stuff. Me? I am so over winter.
10 FABULOUS FINDS FOR THE HOME AND RESOURCES TO SHARE
Here we go with Bluesky Browsing #24.
Are you familiar with Suzanne Kasler? She's an award~winning interior designer based in Atlanta. She also deisgns for Ballard. I found this site with an in~depth look at her beautiful home. It's classic, tradtional with modern and glam touches.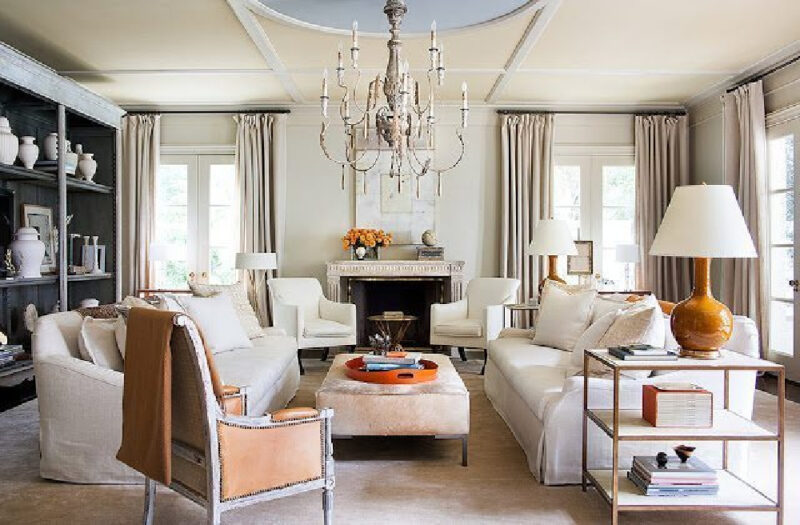 2. Accent walls can be the perfect solution to creating a focal point in a room. I love board and batten walls and when I saw this DIY project from Amy of Health, Home and Heart, I had to save it to my DIY Projects Pinterest Board. One of these days I'm going to make an accent wall like this.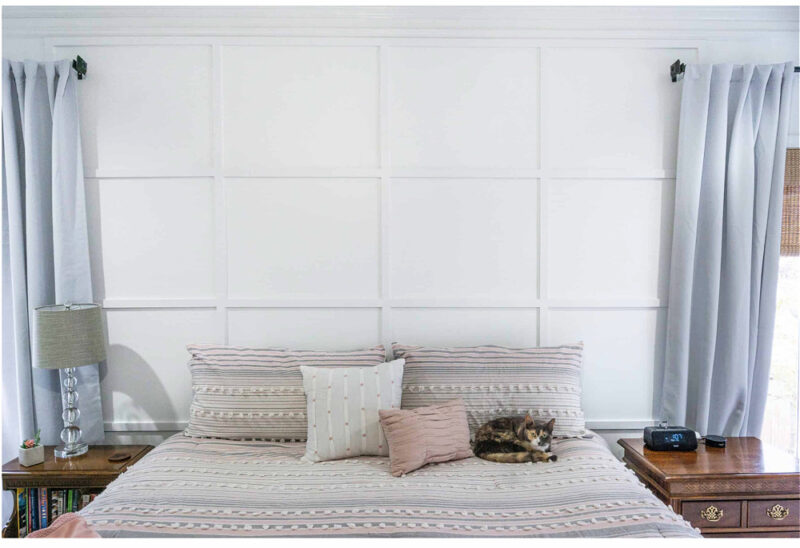 3. With cold weather upon us and the Super Bowl next week, it seemed like a good time to find a really delicious party dish. These Bourbon Meatballs from Amy of The Blond Cook sound like the perfect Super Bowl party food.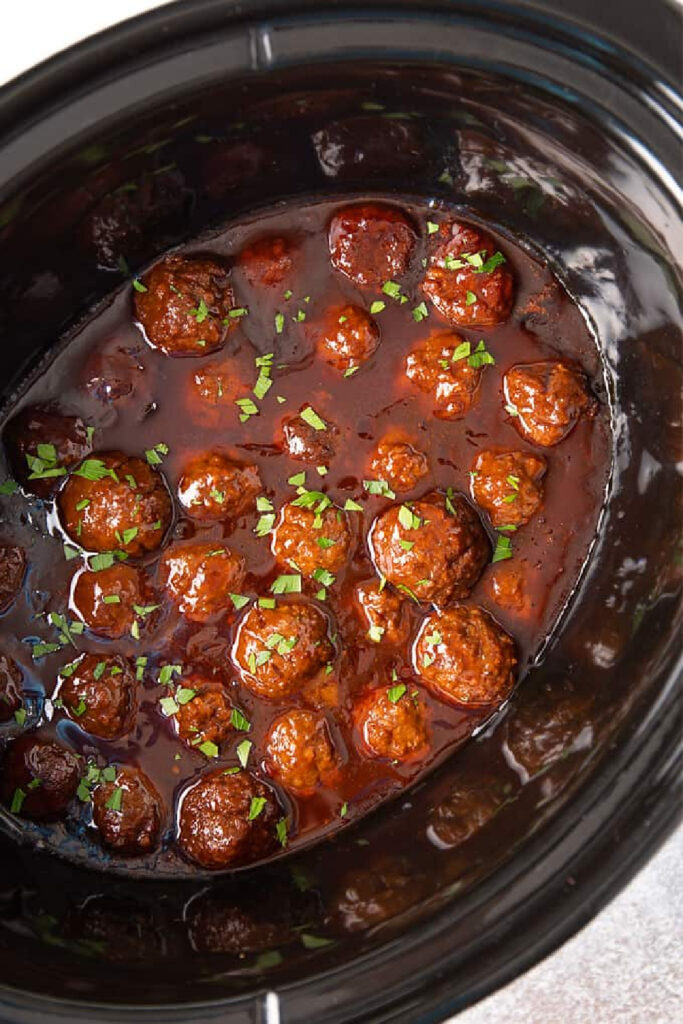 4. I have been in more kitchen refrigerators than most people. When I taught cooking classes from 2004 ~ 2019, I often did private classes in people's homes. I always asked the hostess to clear space in her refrigerator for some of my ingredients. Three things made me cringe when I opened the door: bottles and bottles of salad dressing, tomatoes, and bread.
Of course, I couldn't say anything, but I will ask you: do you put your bread in the refrigerator? I'll let this article answer that question. My lips are sealed.
5. The Cowboys aren't in the hunt this year ~ what's new? ~ but we like watching the game for the commercials. Sweet Shark wants the Bengals to win because they haven't been in a Super Bowl for eons. But we are also pulling for the Rams because Matthew Stafford is a Dallas boy. What to do?
Make a great cocktail for enjoying the game. This Super Bowl Slammer Drink from Lisa at Shake Drink Repeat is so cute and sounds delicious.
6. Last week, I shared a post about organizing your kitchen. I'm starting my kitchen drawer cleaning this weekend. I found this super in~depth, helpful decluttering post from Shannon of HomeMadeLovely. She really dives deep and I dove with her.
7. Do you know Amber from Damask Love? She's a DIYer extraordinaire. She shared how to make a super cute tote bag from those round woven placemats that we all have in our drawers.
8. Speaking of organizing, I went on a shopping binge last week. I found several items that would make organizing drawers and cabinets so much easier. I ordered a few things, like this set of 25 plastic containers in different sizes and this plastic organizer with a lid and adjustable sections for my office.
I also went to Target and bought a few of their organizers from their Bright Room collection.

9. We are always looking for new paint colors. Because 1 ~ We all love color and 2 ~ Paint is the best thing ever to change a room. Country Living shared 25 Best Paint Colors for your home. Some are yummy enough to eat.
10. BOOK OF THE WEEK: We're Just Like You, Only Prettier
I've been sharing some pretty serious topics in most of my book reviews. I thought it was time to share some good old~fashion Southern humor. Now, I was not raised in the deep South, I was born and raised in the Southwest, but I am a Southern girl at heart. I love anything about the South, especially funny books written by Southern women.
Now, my mama was raised on a farm (I'm not making this up.), but she taught me several things that put me up there with Southern belles: always wash your face before bedtime, always say please, thank you, yes ma'am, no sir, stand up when your elders walk in a room, keep your ankles crossed, clap one hand into the palm of the other, your date must always come to the door and he must come in the house to meet your parents, after 16 you always wear tasteful makeup (only Mary Kay or Merle Norman) outside of the house ~ oh, I could go on and on and on.
My mom was a true Southern lady. How she fell in love and married a Yankee from Brooklyn has never been revealed. (It was wartime and they only knew each other three weeks before they married ~ oh so romantic.) But to my daddy's credit, he worshipped my mom, loved Texas and never lived in Yankeeland again.
Southern ladies must always have a sense of humor, because, God knows, it's the only thing that will keep you cool on a hot summer night. We're Just Like You, Only Prettier by Celia Rivenbark (a self~confessed Southern Belle) is a collection of irreverent tales about all facts of being a Southern lady.
For example,
Part 1: The Southern Family ~ And no, we don't marry our cousins ~ unless they have cable.
Part 2: Kids ~ Just because they don't have gills doesn't mean they're human.
Part 3: Couples Therapy, Southern Style ~ Lord, please don't let me kill him till the house is paid for.
Part 4: The Southern Women ~ The truth? We're just like you, only prettier.
You get the idea!
Now, I don't know if this book is so stinkin' funny because it's written by a Southern girl and I'm a Southern girl, but I laughed out loud reading this book. I snickered a lot.
If you are Southern and have not read this book, girl, click on that button and order it right now.
If you are not Southern (I'm so sorry.) and want some insight into what makes us tick, then girl, click on that button and order it right now.
After reading it, you will either be grateful you are a Southern girl, wish you were a Southern girl, or heavens to Besty, happy you were born north of the Mason~Dixon line.
It's been a few years since I read the book. I need a good belly laugh so I'm going to reread it. Wait, Southern girls don't belly laugh ~ except in private.

That wraps up Bluesky Browsing #24. What were your favorites from this week's 10 Fabulous Finds?
What are your favorite topics? I'd love to know what topics you are curious about. Let me know in the comments and I'll search browse for them. Be sure to PIN to keep these ideas handy.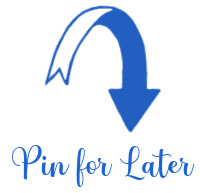 In between writing posts, listening to podcasts, reading, doing various blogging tasks, walking Nola, and playing tennis, I'll be browsing away.