Here we are, 2/3 of the way through summer. It's hot, hot, hot, and no end in sight.
Day 3 Countdown to the Alfresco Tablescape Blog Hop
Before we get started with July's Recipe Wrap~Up, I want to remind you about  that the Alfresco Tablescape Blog Hop starts on Monday. I can't wait to see what 30 bloggers have to share. Check in at Bluesky Kitchen on Monday, August 1st to view the first contributions.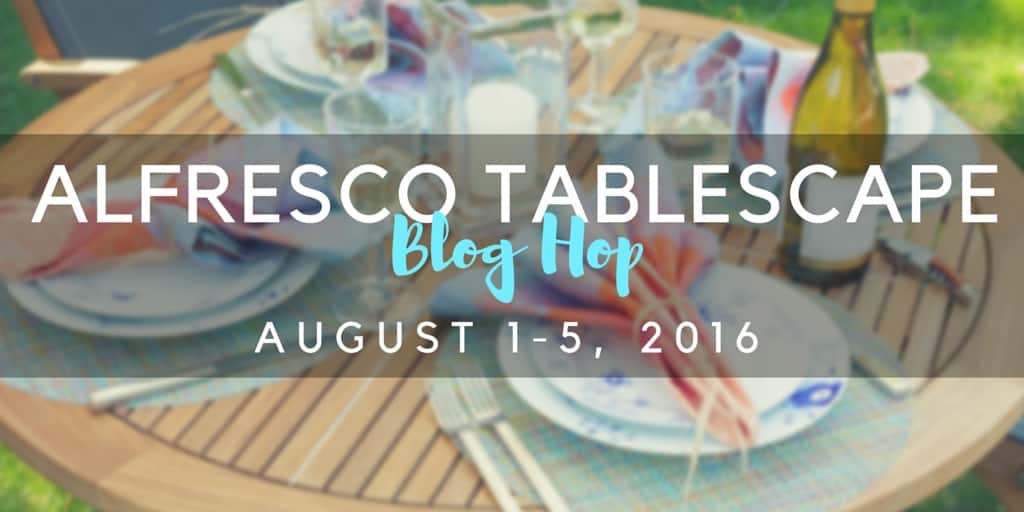 Until then, July Recipe Wrap~Up is here to take your mind off the heat. Sit down with a cold drink and enjoy these delicious dishes from this month.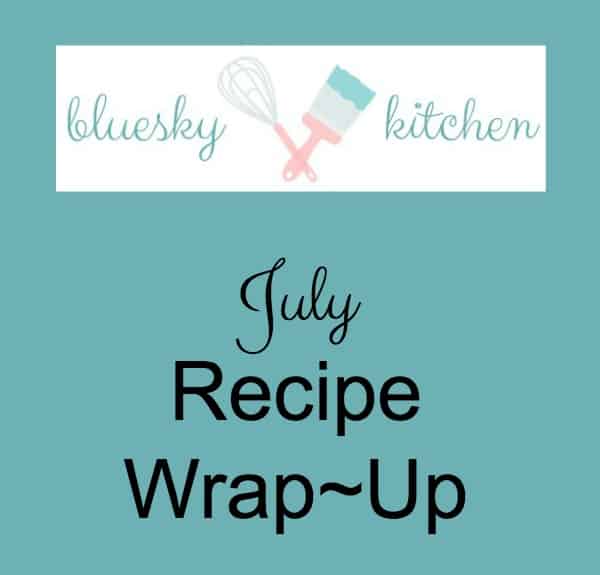 Farmers Market Grilled Okra
A visit to our Dallas Farmers Market inspired this easy, but delicious recipe for Grilled Okra.
Pretty Perfect Piña Colada
This Piña Colada may be just what you need to sip while you are browsing through June's Recipe Wrap~Up.
How to Make a Peach Galette
This dessert is so easy, but so good you have to try it. Get the kids to help you as everyone learns how to make a peach galette.
Yummy Summer Watermelon Cocktail
This fruit based cocktail is one of my new summer favorites. If you missed this pretty and refreshing watermelon drink, be sure to try it now.
How to Freeze Peaches
Here's the directions you need to ensure you have summer peaches throughout the year. Check out my step~by~step lesson how to freeze peaches.
Celebrate the Marvelous Margarita
One of the most popular cocktails ever, Sweet Shark's version is well~worth trying the next time you need to compliment Tex~Mex and chips and salsa.
Best Peach Ice Cream
Continuing my addiction to summer peaches, this peach ice cream will having you wish that summer never ends, in spite of the heat.
That's it for my July parade of recipes. Next week I'll share a delicious and yummy recipe for Vanilla~Roasted Peaches.