Pretty Perfect Piña Colada for Summer
Want the perfect cocktail for summer? Want something cold, frosty, and full of tropical flavors? Try this pretty perfect Piña Colada for summer and a refreshing island taste.
If you can't go to the beach this summer, a cool, frothy drink that evokes an island vibe will be the next best thing. We are getting deep into summer and I can't think of a better summer beverage for sipping by the pool than a pretty perfect piña colada.
What makes a piña colada so good?
It's got that coconut flavor that evokes beach life. Pineapple makes you think you are on a tropical island.
It makes you think you are on the beach.
It's frosty and slushy and cold – watch out for the brain freeze!
I love a piña colada for its slight coconut flavor and its texture – kind of like a Slurpee for grown-ups.
Today I'm sharing this summer cocktail with several of my blogging friends for our monthly Celebrate the Holiday blog hop.

This month's theme is Celebrate Summer and we have a variety of topics to help you enjoy your summer. If you are joining me from Wendy of WM Design House, then welcome. I know you had to love Wendy's cute summer flower easel project.

The complete list of summer ideas is below. Be sure to PIN them to your favorite boards.
Pretty Perfect Piña Colada for Summer
National Piña Colada Day is on July 10th, so you will have this recipe ready to celebrate one of the best tropical cocktails ever. A little rum never hurt.
Sweet Shark makes this version several times during the summer as we relax by the pool.
Jimmy Buffet was playing on the stereo.
Tool for Making Your Piña Colada
You will need a blender to make a piña colada.
I love my Waring Blender; it has a powerful motor, can be put in the dishwasher, and even crushes ice. If you are looking for a new blender, I recommend not spending money on ones with multiple speeds. It's not necessary. All you need is high, low, and off. I've had mine for years and it is still going strong.
Piña Colada Ingredients
What are your basic ingredients for a piña colada?
Ice is added to the blender to create a characteristic frothy texture. Coco Lopez is the most popular brand of cream of coconut, but we also use Coco Real.
According to its website, Coco Lopez is "the original and reigning champ of Cream of Coconut, a delicious cream made from the tender meat of sun-ripened Caribbean coconuts and blended with the exact portion of natural cane sugar. This product is ideal for tropical drinks and desserts!"
There is a recipe for a Piña Colada on the jar of CocoReal, but Sweet Shark has tweaked it to create a stronger better drink.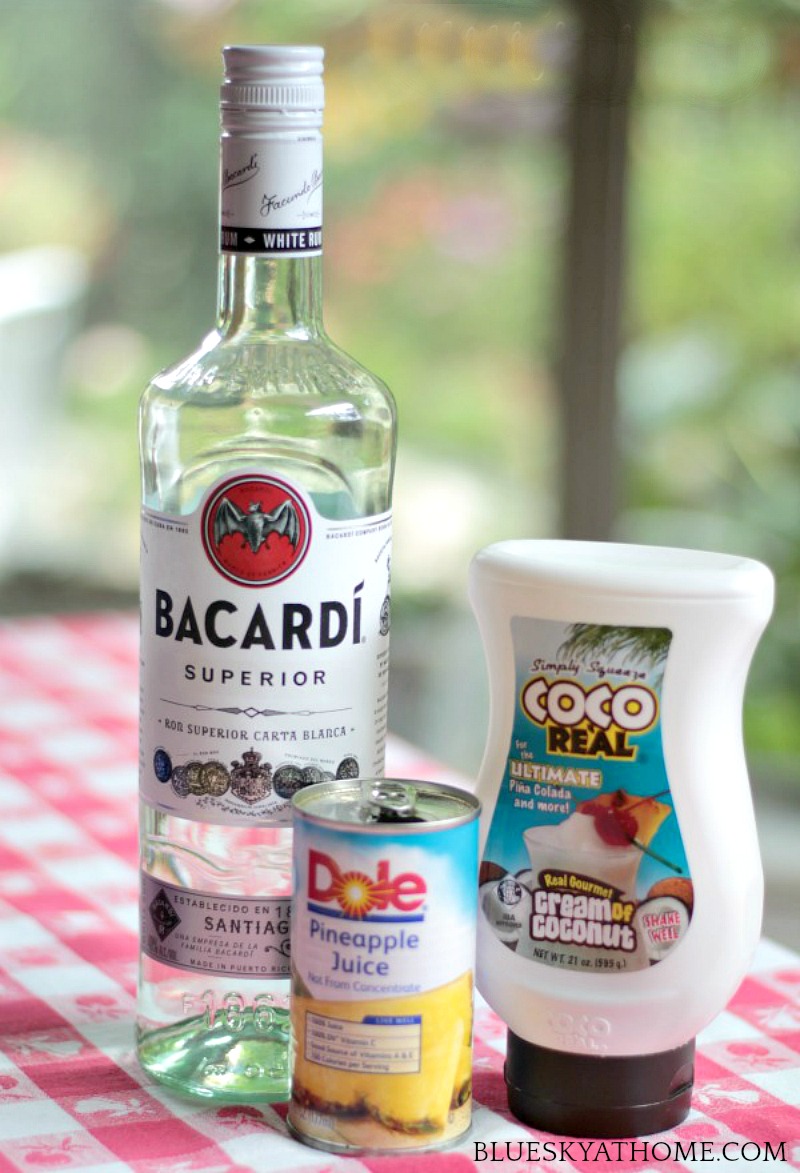 Your blender makes the perfect frothy consistency.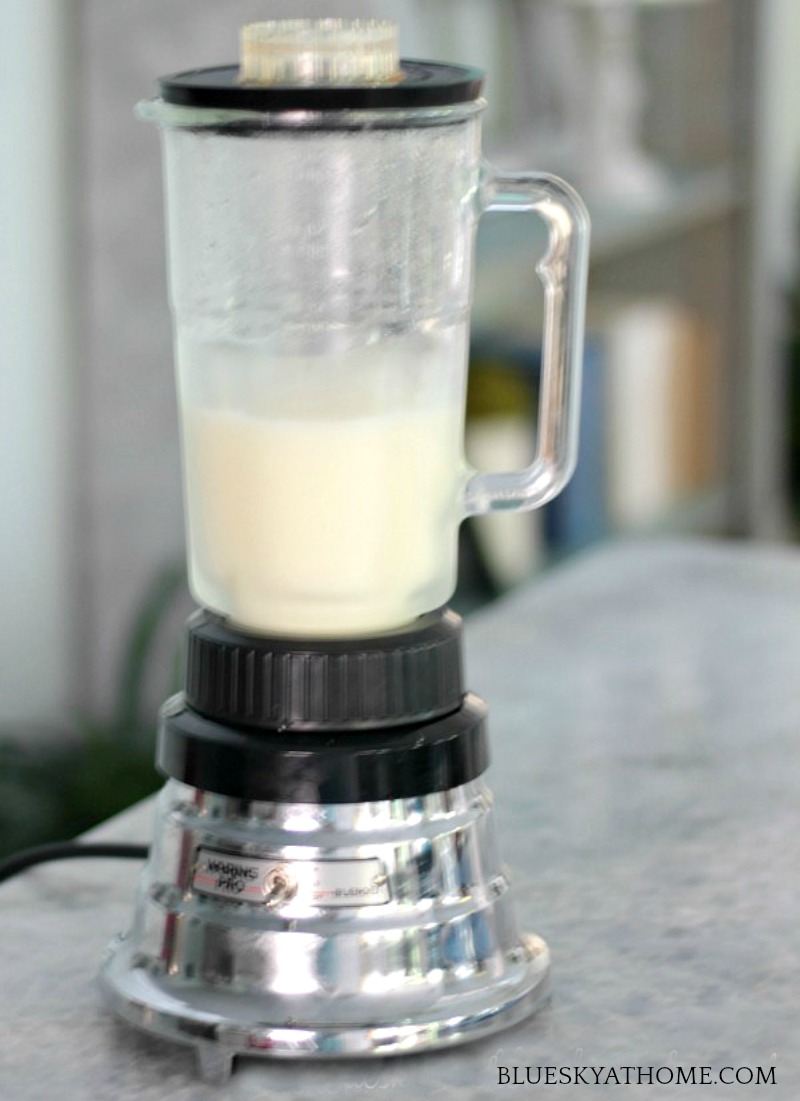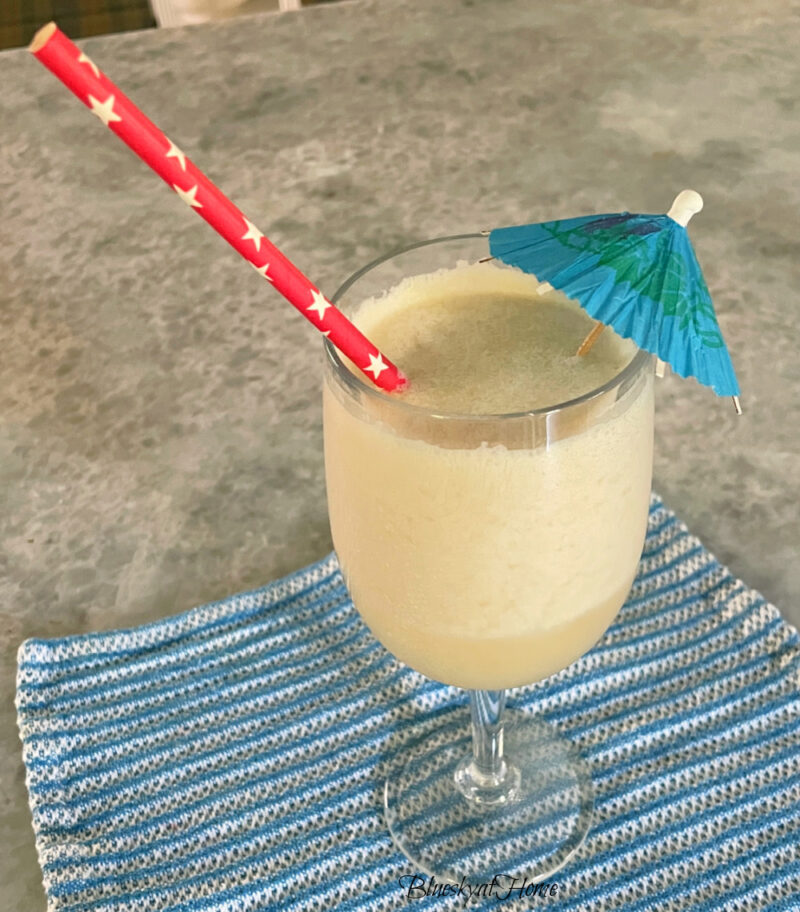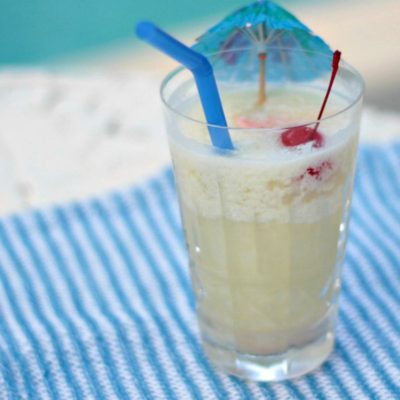 Pina Colada
Delicious, frothy cocktail with the taste of coconut, pineapple and rum.
Ingredients  
2

ounces

Barcardi rum

3

ounces

pineapple juice

3

ounces

cream of coconut, such as Coco Lopez or Coco Real
Instructions 
Add all the ingredients to your blender.

Add 2 cups of ice and process on low~medium speed to desired consistency.

Turn blender speed up to high for a few seconds to finish cocktail.

Pour mixture into a glass and garnish with a cherry, pineapple slice, and an umbrella.
Every piña colada needs an umbrella!
TIP: For safe outdoor drinking, it's best to have nice plastic glasses.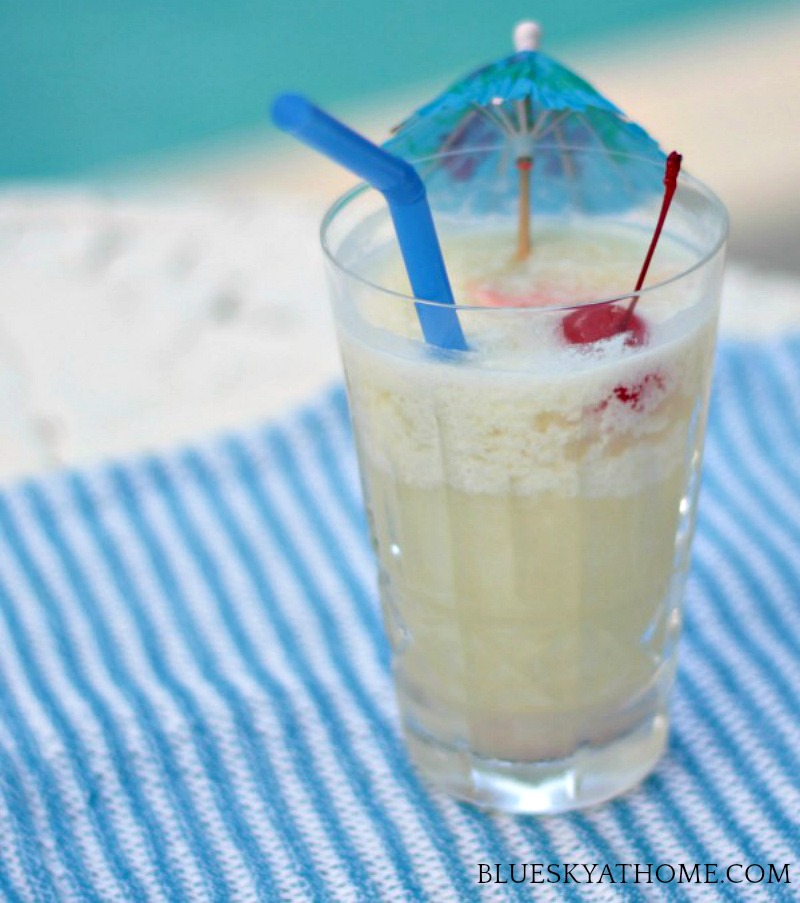 The day was perfect. The piña colada was perfect. And pretty.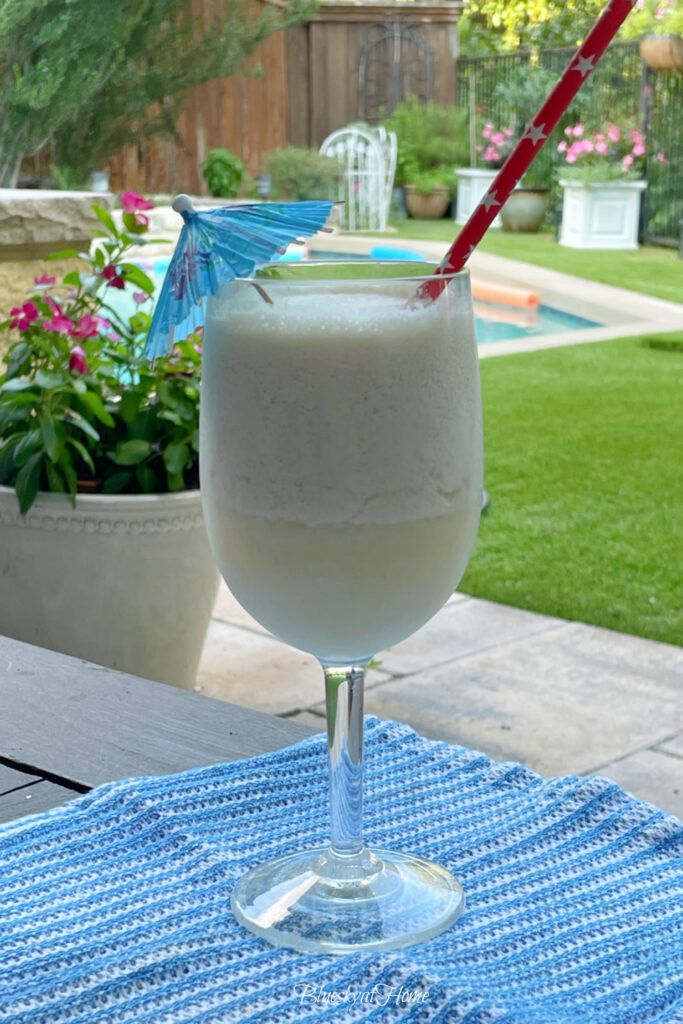 For extra measure, wear your Jimmy Buffet t-shirt. It makes the piña colada taste better. Trust me on that.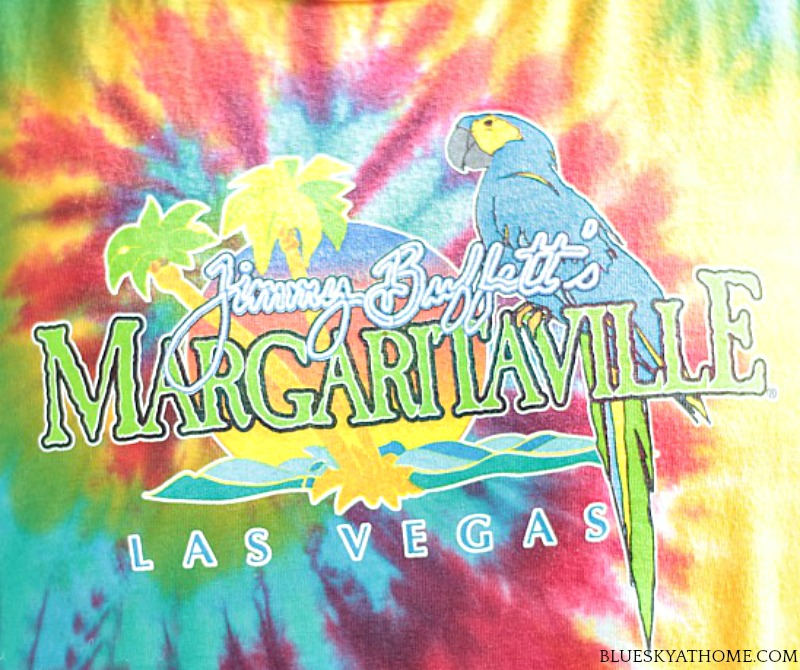 Several years ago, I used this piña colada recipe with an added twist as my drink of the day for a girlfriends' Mediterranean lunch. Be sure to visit for the other version, the menu, and a great appetizer menu.
I hope you enjoy this pretty perfect piña colada for summer. Save it for the next time you want a cold tropical drink. And don't forget the umbrella!
Please visit my friends and see their ideas for celebrating summer. You can kick off this Celebrate the Summer blog hop with Renae of Peacock Ridge Farm.