10 Fabulous Finds at Bluesky Browsing #19
This week's 10 fabulous finds at Bluesky Browsing #19 has new ideas for gearing up for Christmas and resources to inspire, entertain or inform you.
With one week until Christmas, are you in a rush to finish those last~minute projects, decorating tweaks, shopping, and gift wrapping?
The kids are now out of school for the holidays, which means finding fun things to keep them occupied until Christmas morning.
Now that our home is decorated, I can really enjoy seeing friends, wrapping presents, and thinking about our Christmas travels.
I hope you find an article you can use at 10 Fabulous Finds.
I'm constantly discovering fabulous finds to inspire us. My goal is to help you find ideas for your home decor, your crafting, your home organization, and anything about home. I'll throw in some good blogging information that I think will be beneficial to you.
Ready to see this week's fab finds?
10 Fabulous Finds at Bluesky Browsing #18
This post contains affiliate links to products and resources you may love to have. If you should purchase anything from this site, I may be compensated, but you don't pay a penny more.
In case you missed last week's 10 Fabulous Finds, here is Bluesky Browsing #18.
ON THE BLOG FRONT
The feedback from my new Restored 316 Farmhouse theme was been overwhelmingly positive. A few tweaks were necessary, but that is to be expected. I can't say enough about the support in making this transition happen. Thanks to those of you who gave me some feedback.
I joined Cindy Bidar's 6~Figure Course and Membership. I have been so impressed with the previosu short courses that I purchased form Cindy. Her approach to training is straight~forward, direct, and focused ~ no fluff, which is what I like. If you are a blogger who wants to grow a sustainable business, I encourage you to check out this course and membership.
I completely, 100%, updated my Financial Record for 2021. I keep a simple spreadsheet on my computer. I got behind this year, which won't happen again. At the end of the year, I will print off the record, and have a new spreadsheet ready for 2022.
I printed off several course checklists and guides to take with us out of town. Can't promised how far I'll get, but flying is a good time to read through blog~related information.
Last week at Bluesky at Home was all about Christmas: 10 Fabulous Finds #18, How to Make Glitter Christmas Trees, How to Make DIY Garlands with Felt and Felt Balls, 21 Tips for Etiquette and Hospitality.
ON THE HOME FRONT
We had a fabulous time hosting three couples last Saturday night for a Christmas dinner party. Two of the couples we had not seen in almost two years. I served a kale/leaf lettuce salad with sliced apple, red onion, and roasted pecans with a balsamic viniagrette (homemade, of course). Sweet Shark roasted a beef tenderloin with a melange of sweated onions. I roasted broccolii florets and baby rosemary potatoes. For dessert, I picked up a delicious red velvet cake at Central Market.
Sweet Shark and his business partner hosted their annual Christmas party at a local restaurant. Since the event wasn't held last year, it was wonderful to see about 60 friends again. Gratefully, every single "regular" attended.
I finished all my shopping, mostly online. I have to finish wrapping presents, most of which we will take in an extra suitcase to Atlanta.
I love Christmas parties. I have two upcoming Christmas events this week: Sunday night we have a Christmas party at friends who live behind us across the creek. Wednesday I'll be joining about 10 sorority sisters for a Christmas lunch. Lots of "make merry" coming up.
On Christmas Eve morning we fly to Atlanta for the holidays. We"ll attend early Christmas Eve service with our older daughter's family, then attend our son~in~law's big family gathering for a white~elephant Christmas exhange. On the 26th, we leave Atlanta with our older daughter, SIL, and grandgirls, heading for Fiarhope, Alabama to The Grand Resort. We've never been there, but hear that it is a wonderful place. On the 28th, we all drive to Bilioxi, MS to the Beau Rivage, a casino resort. On the 30th, Sweet Shark and I rent a car, drive to NewOrleans to fly home. It will be a whirwind six days, but I am so excited to see our family, travel and see new places.
10 FABULOUS FINDS FOR THE HOME AND RESOURCES TO SHARE
Here we go with Bluesky Browsing #19. This is a really great list for everyone.
Men are so hard to shop for, don't you think? Here is a list of 70 best gifts for men who say they don't need anything you can order right now.
2. We all love pretty presents wrapped for Christmas. Bows add a special look to any gift. Here are 5 bows you can easily make for Christmas this year.
3. With all the baking and roasting that has been going on since Thanksgiving, our baking pans, or half~sheet pans, can get really gross with baked-on food. Here is an easy way, using just two ingredients to get them sparkling clean. I have about 10 half-sheet pans, and a few do need a deep clean.
4. TIP for using half~sheet pans: they are workhorses in the kitchen. I use them for baking cookies, roasting vegetables and meats, and warming breads and rolls. Anytime I use them for roasting, I always line the half~sheet pan with aluminum foil. For baking cookies or warming baked items, I line the half~sheet with parchment paper. This practice will help your half~sheets look clean longer.
5. Yes, Christmas is one week away, but if you are planning to host a New Year's Eve party, now is the time to think about invitations, decorations, and a menu.
After I made my glitter Christmas trees, I started thinking about other things to add glitter to. I searched Pinterest and found several versions of the cutest ideas for decorating champagne bottles with glitter from The Diary of a Debutante.
Oh, my goodness, what a fun idea. I'll be thinking about an event to use this project.
6. Here is a list from Three Little Pigs of SEO Tools to Grow Your Blog. I liked the clear suggestions and tips.
7. We love great New Year's cocktails. I've shared my own collection of celebratory beverages. Here's a new pretty Champagne Punch from Jennifer of Sugar and Soul to enjoy making for toasting.
8. Have you found your Planner for 2022? After spending a small fortune over the past years on planners, I decided to go with a digital planner for the first time. I bought a 2022 Planner from Maria of Krafty Planner. I sent a package of heavy paper with Sweet Shark so he would print it off at the office. Then I emailed him the link to the planner.
9. Do you need some last-minute, but cool gifts? Here are some for your favorite people from babes to growups.

10. BOOK OF THE WEEK: As I shared, I am an avid reader. I'm never without a book. I keep a running list of books I read. I checked and I now have almost 800 on the list.
You know I love World War II survival stories. It s a period of history that will never lack for stories of sacrifice and courage.
In January 1941, the story of The Girl They Left Behind begins in Bucharest, Romania when a Jewish couple leaves their beloved young daughter on the enclosed steps of a building. Their deep desire to find a safe place for their beloved daughter has forced them to leave her. Years later Natalia, now in Soviet Romania, encounters secrets that force her to make life-changing decisions: remain in Bucharest with her adoptive parents or seize the chance for freedom.
Based on a true account that reflects the situation of thousands of Romanians, this story will break your heart as it gives you a sense of inspiration and hope. Natalia is the voice of thousands of Romanian children whose parents gave them up to ensure their survival. The author, Roxanne Veletzos, a Romanian~born, American~raised author, tells the real-life story of her mother, the inspiration for Natalia. Seeing the photos of the real people behind this heart~wrentching story will bring these people even more to life.
We don't often hear of the struggle of Romania in the annals of World War II, but struggle, sacrifice and die, they did. I hope that you will read this account of survival and resilience.
That wraps up the 19th edition of Bluesky Browsing. What were your favorites from this collection of 10 Fabulous Finds?
I wish you and your family a Merry Christmas and a safe and prosperous Happy New Year.
Next Saturday is Christmas and the week after that is New Year's Day. We all need to spend time enjoying and celebrating the holidays with family and friends.
I'll be taking off the next two weeks, too. 10 Fabulous Finds at Bluesky at Home #20 will return on January 8th.
What are your favorite topics? I'd love to know what topics you are curious about. Let me know in the comments and I'll search browse for them. Be sure to PIN to keep these ideas handy.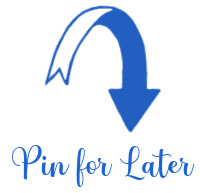 In between decorating for Christmas, writing posts, listening to podcasts, reading, and doing various blogging tasks, walking Nola, and playing tennis, I'll be browsing away.