10 Easy Homemade Mother's Day Gifts
Are you lucky enough to have a mom to give a gift? Or daughters to give a gift to? I have 10 easy homemade Mother's Day gifts you can make.
It's nice to receive a gift of any kind. There is something special about a homemade Mother's Day gift that comes from the hands of someone you love.
I'm sharing several ideas that I have made that work perfectly for Mother's Day. I'm also sharing other homemade projects for mom that I found online.
Homemade Mother's Day Gifts You Can Make Yourself
This post contains links to products shown here. If you should order any product from this site, I may receive compensation, but you don't pay a penny more.
I searched through Bluesky at Home and found some DIY projects that several that are perfect to make for Mother's Day. These are ones I would give to my daughters.
All these homemade Mother's Day gifts are easy to make. The supplies you need are simple to find or you may have them on hand.
Four Homemade Mom Gifts I've Made
Paint a Pretty Flower Pot for Mom
If your mom or daughter loves flowers, use paint in her favorite color to make a pretty flower pot. Then add a stencil in a design that speaks to her.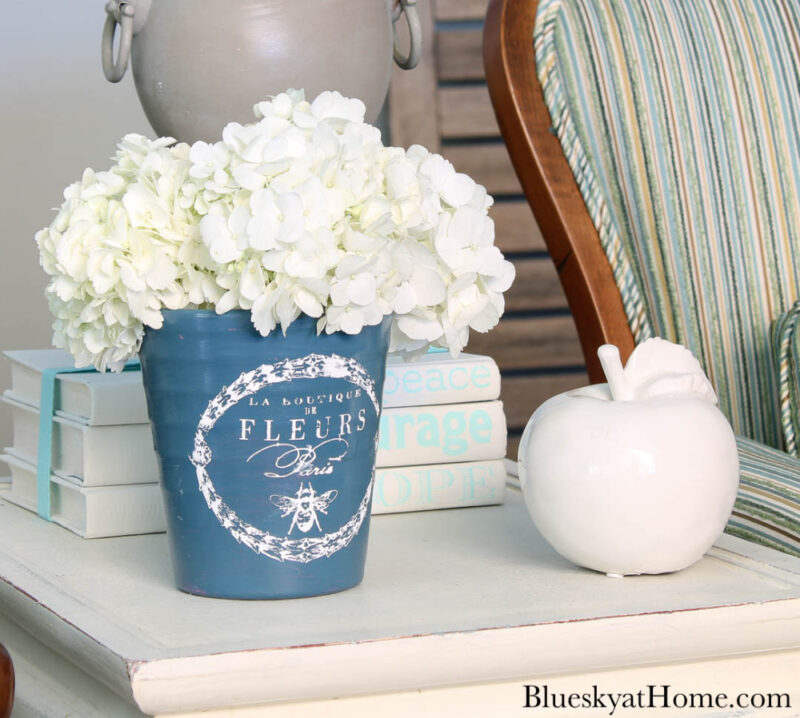 Tile Coasters for Mom
Use this tutorial to make pretty coasters for mom. Use napkins with her favorite colors or patterns to customize them.
Decorate Terra Cotta Pots for Mom
This is one of my favorite gift ideas for mom, daughter, grandma or your best friend. Turn plain terra cotta pots into beautiful accessories using the decoupage method. You can customize them with a color or pattern that mom will love.
Monogram Coaster for Mom
If your mom loves anything monogrammed, stencil tiles with her initial or a pretty design for her. Wrap them in a pretty ribbon as her gift.
Homemade Mother's Day Gift Ideas to Try
As usual, I use Pinterest and Google to search for inspiration. I found some amazing DIY projects you can make for the moms in your life.
Candy Bare Wrappers for Mom
Does your mom have a sweet tooth? Make customized candy bar wrappers using this idea from Kristyn of Let's DIY It All.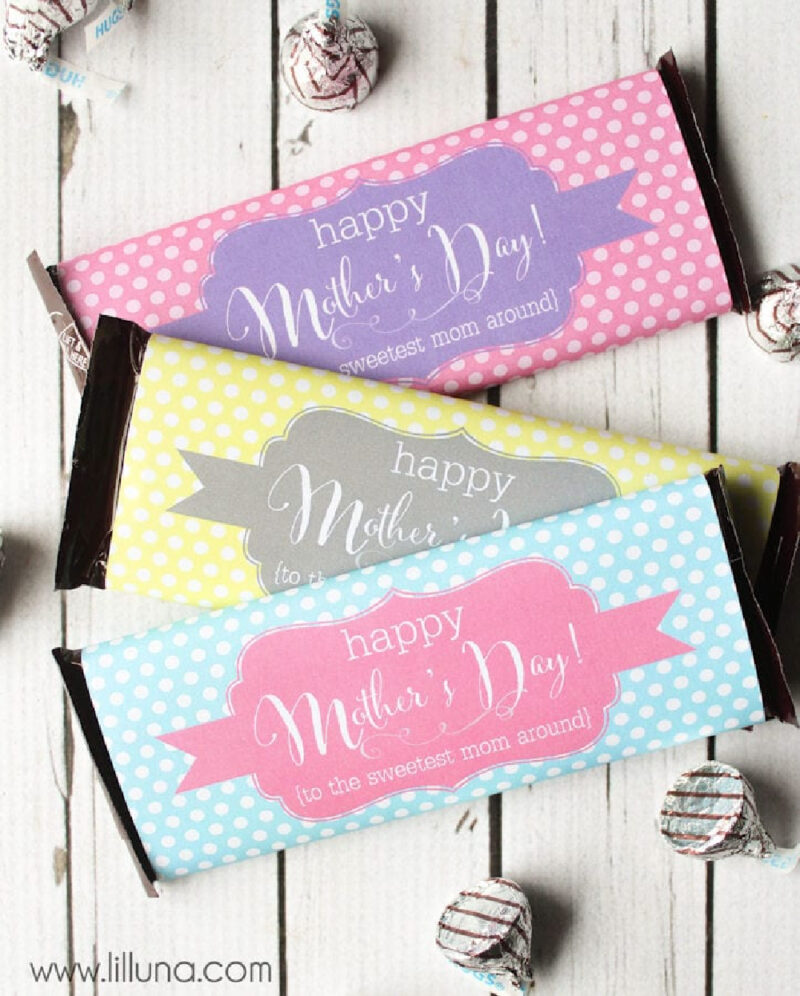 Treat Mom to a Spa~Like Experience
Amy of The Idea Room shares how to make a homemade Mother's Day gift that will make mom feel all soft and glowing with a coconut lime scrub.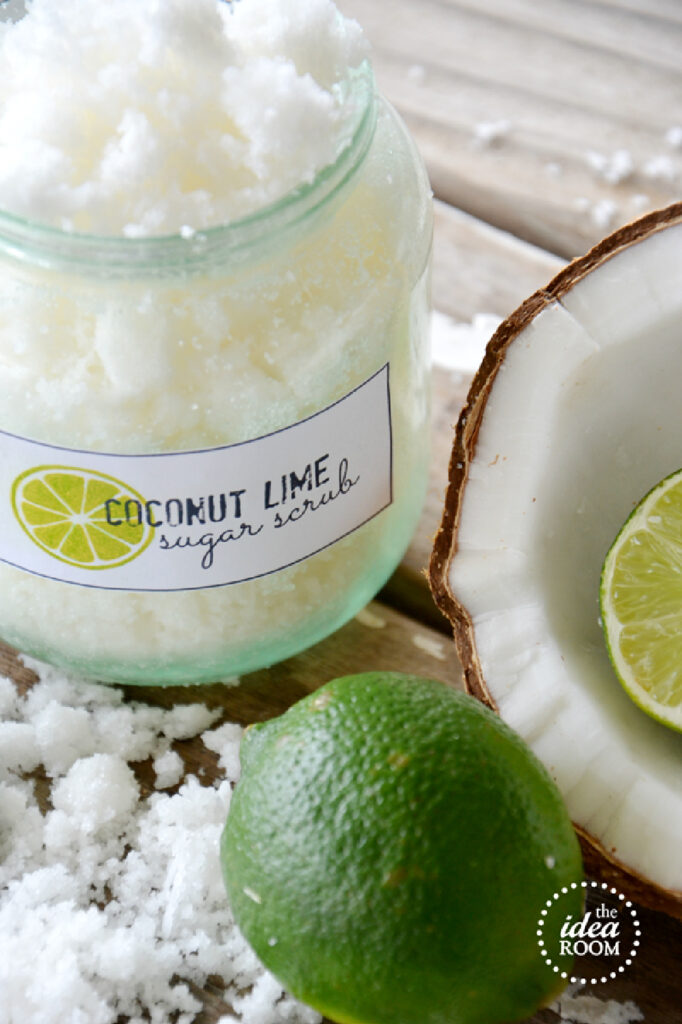 Sweet Slippers
After mom enjoys her coconut~lime body scrub, let her slip into a pair of sweet slippers. Who doesn't like comfy, cozy slippers? This homemade Mother's Day gift idea from Sarah and Jessica of Pretty Providence will make any mom feel loved.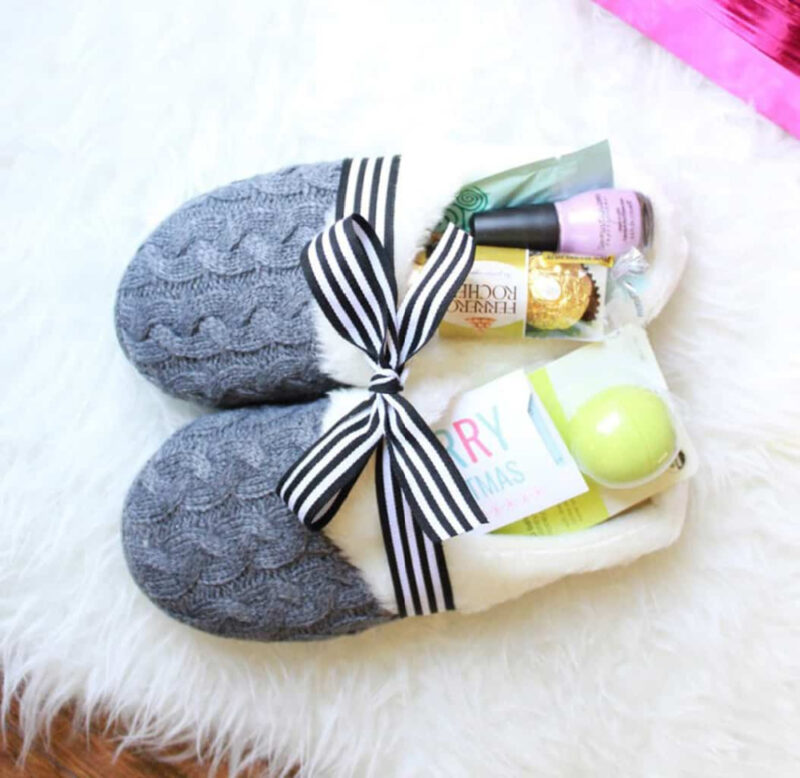 Homemade Mother's Day Gifts for the Tea Lover
A teacup is not just for drinking tea. Eileen of Yes Missy shows you how to make a candle using a teacup. Light mom's eyes up with this pretty candle gift. And add a sweet-smelling scent she loves.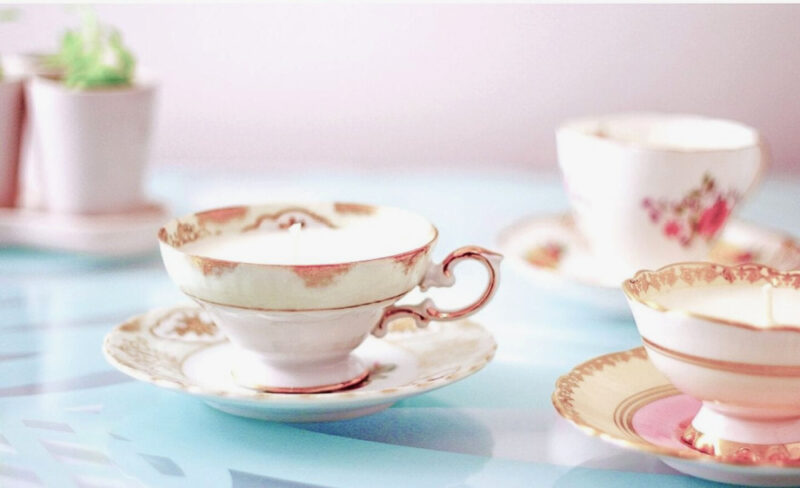 Homemade Teacup Planter
Here's another idea for the tea lover who also loves plants: a planter made from a teacup. Crystal of Hello Creative Family shares another use for a teacup. Wrap it in a pretty gift box to surprise mom.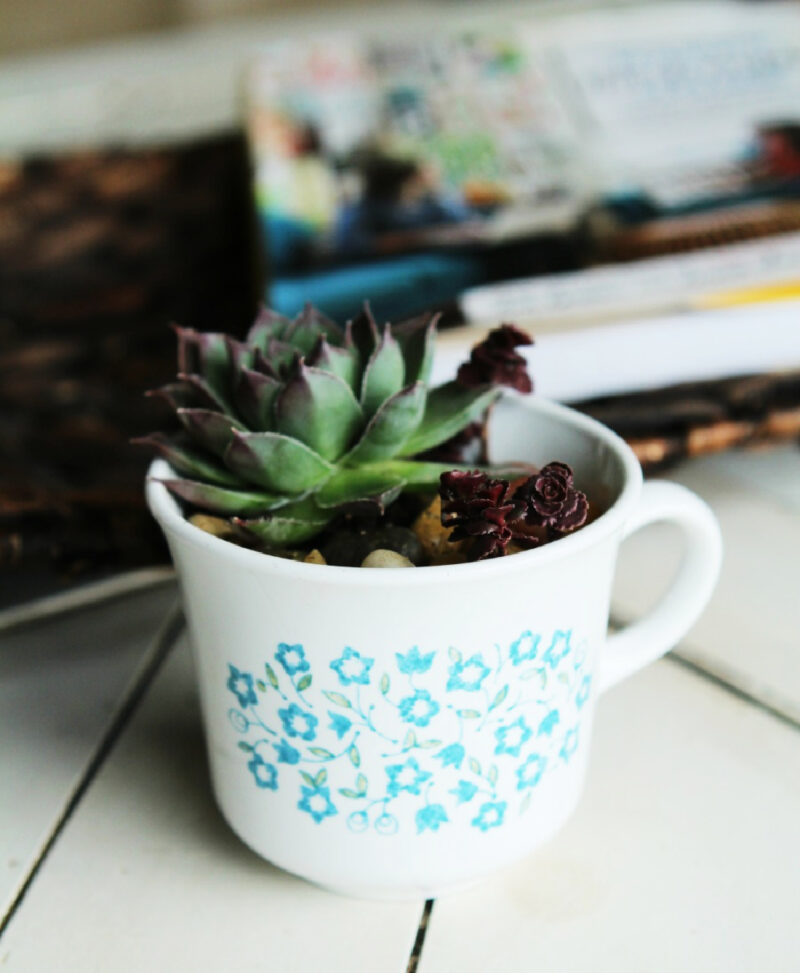 Homemade Fabric Bookmark
I'm a book lover so I would love a bookmark as a homemade Mother's Day gift. Use scrap fabric in mom's favorite colors to recreate this gift from Melissa of Polka Dot Chair.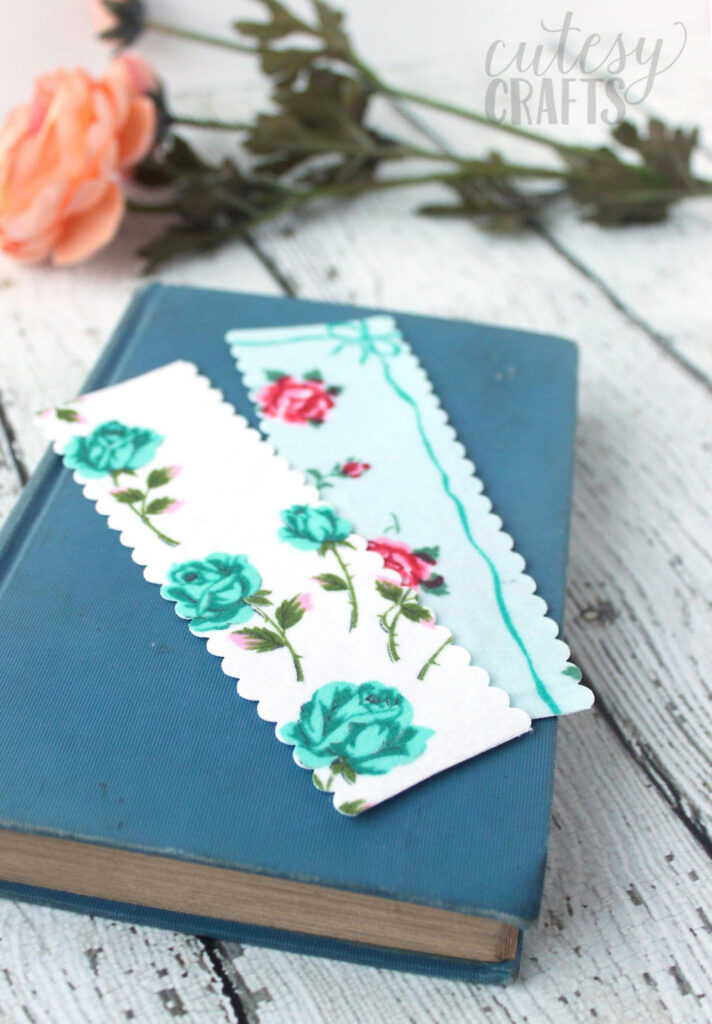 Mother's Day Gifts to Buy
Now, I know that sometimes you don't have time to make a homemade Mother's Day gift. Or you just aren't a DIY type of person. I did a little shopping for you. Hope you love these selections.

If you want to remember all these homemade Mother's Day gifts, then please PIN them. Happy early Mother's Day to all the moms out there.