5 Favorite Ways to Use Green in Your Home
Do you use green in your life? Green is one of the colors trending this year. Here are 5 of my favorite ways to use green for decor and entertaining.
Whether green is your favorite color or not, it's an integral part of our lives. I've written several articles about using green as the main focus. I thought it would be nice to share these favorite ways to use the color green.
Green is always a great color to use in your home decor. It's natural, organic, and adds a fresh pop of color. When you think of green, you may think of the outdoors. Or you may think of vegetables and plants.
As I'll show you, green can also be a fun color for sweets and drinks.
5 Favorite Ways to Use Green in Your Home
Let's start with one of my favorite ways to use green ~ in our home decor.
Natural Feel in Your Home
Green is the ultimate natural and organic home decor color. It brings our spaces to life and can energize us.
Here's how I shared ideas for green in your home decor. I focused on the mantel and tables and centerpieces.
There are images here to inspire you in your own use of green.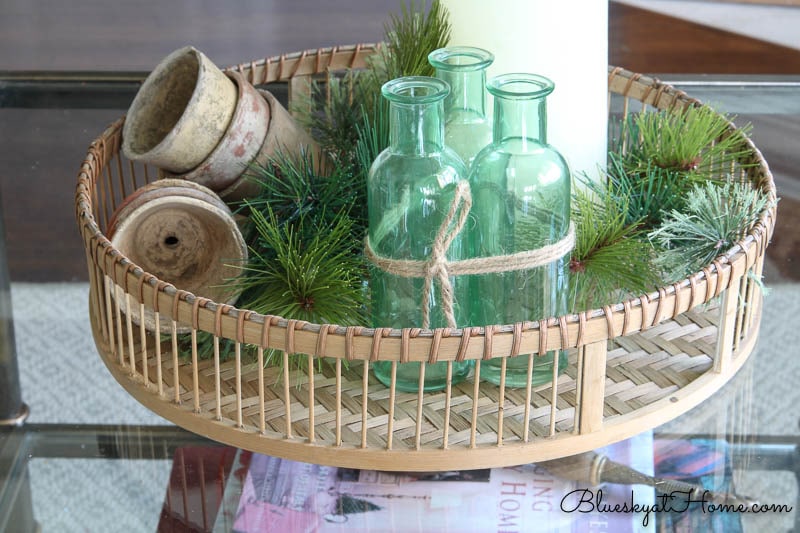 And if you need even more ideas for using this popular color, here is a great article.
Plants in Your Home Decor
Plants are the ultimate "green". Using plants in our homes not only bring in color. Plants are the most organic items to bring in:
texture
patterns
shape
movement
focal points
In this post, I'm giving you 10 ideas for green plants in our home. Plants can be used in just about every room in your home.
Why do we love to use plants?
different colors
different sizes
variety of textures
relatively inexpensive
allows us to use many different containers
can sit on the floor, on a table, a mantel or countertop
growing plants is good for the soul
Green in a Tablescape
Green is a perfect color for a tablescape, not just at Christmas. I have used green for spring tablescapes, Easter and even winter tablescapes.
I love using green in all different patterns, from checks to polka~dots and stripes to solids. The color palette runs the gamut from fresh and crisp to soft and muted.
This springtime green tablescape hopefully will inspire your own.
Pretty Little Shamrock Cookies
St. Patrick's Day is less than a month away and it's time to think about making some sweet treats for the occasion. These shamrock cookies are not only easy to make ~ have your kids join you in making and decorating them ~ but they are also a delicious and pretty little cookie.
I have all the step~by~step instructions and recipe to print for you in this post.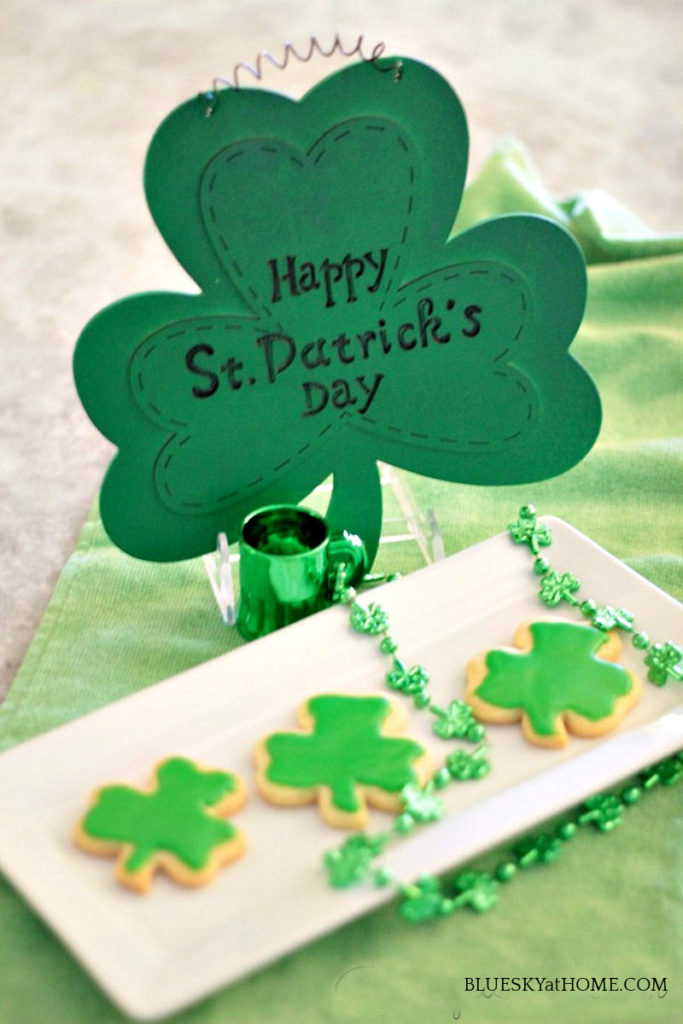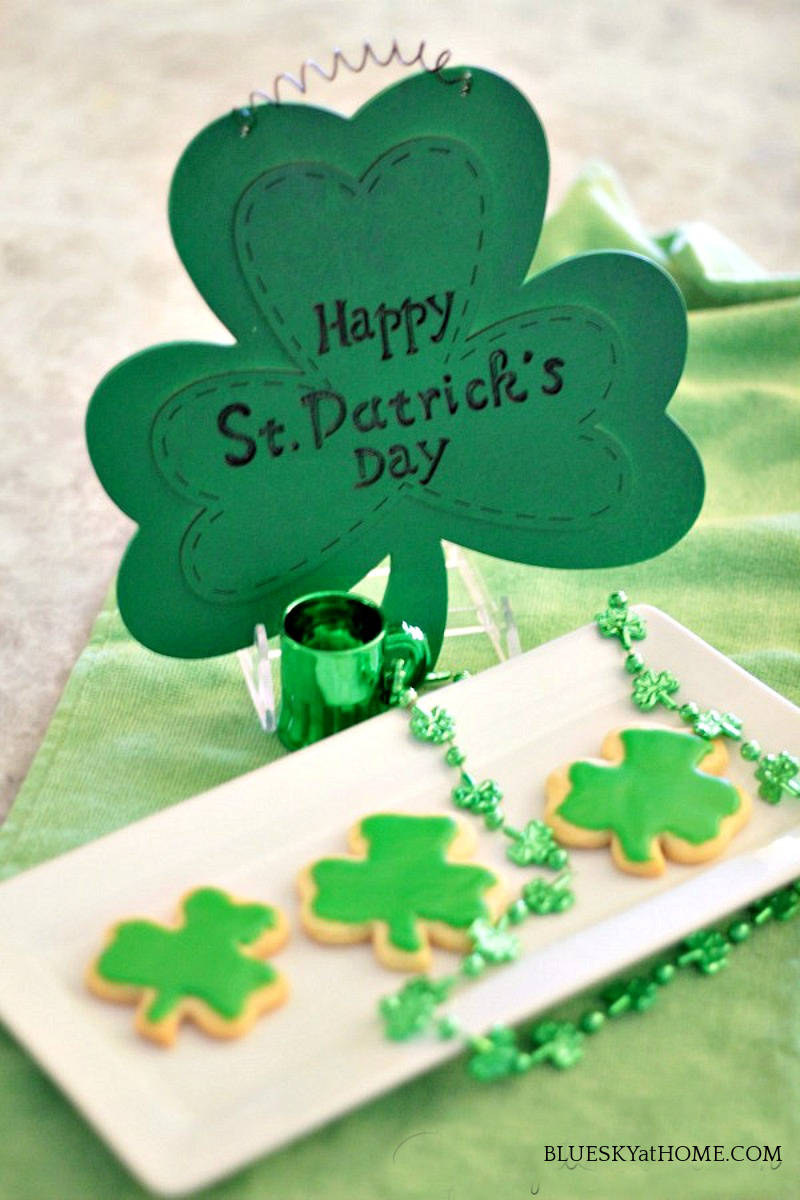 They make a great little St. Patrick's Day gift for friends, teachers or neighbors.
Delicious Cocktail for St. Patrick's Day
You may not often think of green drinks ~ green beer does not count. St. Patrick's Day definitely calls for a green drink.
The perfect green cocktail is the classic Grasshopper. Here I'm sharing two versions of this iconic celebratory drink.
This richer version is the perfect dessert drink for all the leprechauns you know.
That's my 5 favorite ways to use green both in your home, your table and for sweet treats and libations. I hope that you'll visit and PIN each one and PIN this post too.
Happy Green.