15 Best Fall Soups to Warm Your Tummy
The weather is turning chilly. What does that mean for your meal planning? Nothing sounds better in fall than a delicious soup. I have 15 best fall soups to warm your tummy.
There's something undeniably magical about the arrival of fall. It's a season marked by vibrant colors, cozy sweaters, and the comforting aroma of something simmering on the stove.
That "something" is often a steaming, flavorful pot of soup – a culinary symbol of autumn. Today I'll share a collection of savory fall soups. I found 15 delectable recipes that check all the boxes of what makes a great fall soup.
Fall is a time when nature undergoes a magnificent transformation. Our culinary desires naturally follow suit.
As the days grow shorter and the temperatures drop, our yearning for hearty, wholesome meals becomes a comforting ritual. Soup, in all its glorious varieties, takes center stage during this time of year for several compelling reasons.
Why Do We Love Soup in the Fall?
Warmth and Comfort: As the air outside cools, nothing quite matches the cozy feeling of a steaming bowl of soup. Its warmth soothes and invigorates, making it the perfect antidote to the encroaching autumn chill.
Nourishing and Satisfying: Fall soups often feature hearty, seasonal ingredients that not only fill our tummies but also nourish the body. Healthy fall ingredients are full of important nutrients as a bonus.
Versatile and Flavorful: Fall's rich harvest offers a wide variety of ingredients that lend themselves beautifully to soup making. The fall pantry is a treasure trove of flavors and textures, from robust root vegetables to succulent squashes, protein-rich beans, filling pastas, and a wealth of herbs and spices.
What Ingredients Lend Themselves to Fall Soups?
Just as spring and summer have their seasonal ingredients, so do fall and winter. Fall harvests result in some of the healthiest and most versatile produce.
Pumpkin: The reigning monarch of fall, pumpkin adds a velvety texture and a mild sweetness to soups, making it a versatile ingredient for everything from classic pumpkin bisque to Thai-inspired curries.
Butternut Squash: The sweet and nutty flavor of butternut squash shines in pureed soups, complemented by earthy undertones of sage and thyme.
Sweet Potatoes: Their natural sweetness and vibrant orange hue make sweet potatoes a delightful addition to creamy, hearty soups or spicy African-inspired stews.
Apples: Apples bring a touch of sweetness and a pleasant tartness to soups, enhancing the flavor profiles of savory broths or bisques.
Kale and Swiss Chard: These robust greens thrive in the cooler weather and add a healthy dose of nutrition, earthy flavors, and color to soups.
Wild Mushrooms: Autumn is prime time of foraging for wild mushrooms with their complex, earthy flavors.
Spices: Cinnamon, nutmeg, cloves, and allspice infuse soups with a warm, aromatic complexity that captures the essence of the season.
Herbs: Fresh sage, rosemary, and thyme provide depth and fragrance to fall soups, enhancing their overall appeal. These herbs also have the benefit of growing almost year-round.
With these ingredients at your disposal, the possibilities for creating mouthwatering fall soups are endless. These 15 diverse and delicious fall soup recipes celebrate the flavors of this magical season.

Whether you're a seasoned chef or a novice in the kitchen, these recipes are sure to inspire your inner soup fan and fill your autumn days with warmth and delight.
When the temperatures turn chilly in autumn, we want to fill our tummies with a warm and filling soup. Our families appreciate a meal that evokes cherished memories and fills our desire for tummy-warming meals.
When and How to Serve Fall Soups
Occasions and Meals for Serving Fall Soups:
Cozy Weeknight Dinners: Fall soups are ideal for quick and comforting weeknight meals. Whether it's a hearty bowl of butternut squash soup or a classic minestrone, they make for a simple and satisfying dinner.
Autumn Gatherings: Hosting friends and family for an autumn gathering? Soups are an excellent choice for a starter. Offer a variety of soups to accommodate different dietary preferences and let your guests create their own bowl with various toppings and garnishes.
Thanksgiving Feasts: Fall's biggest holiday, Thanksgiving, is the perfect time to serve soup as an appetizer. Classic choices like roasted butternut squash or creamy mushroom are sure to be crowd-pleasers.
Halloween Parties: For a spooktacular Halloween celebration, serve a pot of bubbling hot chili (see the Turkey chili below), which not only warms your guests but also fits the theme. Provide a toppings bar with shredded cheese, sour cream, and sliced jalapeños.
Weekend Lunches: Don't forget about enjoying soup during the day! Weekends are perfect for leisurely lunches, and a hearty bowl of soup paired with a fresh salad or a crusty baguette can make for a delightful meal.
Outdoor Gatherings: As the weather gets cooler, fall picnics and outdoor gatherings can benefit from thermos-friendly soups like minestrone or bean soup. Pair them with hearty sandwiches and enjoy the crisp air.
What Dishes Go with Fall Soups?
Crusty Bread: A warm baguette or a slice of hearty, rustic bread is the quintessential accompaniment to fall soups.
Salads: Fresh, crisp salads provide a refreshing contrast to the warmth and richness of soup. Try a kale or mixed green salad with a light vinaigrette for a balanced meal.
Cheese Platter: For a more elegant occasion, set out a cheese platter with a selection of cheeses (see below), fruits, and crackers. The interplay of flavors pairs wonderfully with a creamy soup.
Savory Muffins: Bake up a batch of savory muffins, such as cheddar and chive or cornbread, to complement the soup. Their slightly sweet and cheesy flavors make them a perfect side.
Sliced Apples and Cheese: A platter of sliced apples and a variety of cheeses, like brie, cheddar, and gouda, offers a sweet and savory pairing that pairs nicely with many fall soups.
Roasted Vegetables: For a heartier meal, roast some seasonal vegetables like Brussels sprouts, carrots, and potatoes. They can be enjoyed alongside or added to the soup for extra texture.
Crispy Bacon or Prosciutto: Top your soups with crispy bacon or prosciutto for an indulgent garnish. The salty, savory notes perfectly complement creamy and brothy soups.
NOTE: Don't forget to garnish your soup with grated cheese, chopped herbs, thinly sliced green onion or any other ingredient that is in the soup.
Fall soups not only warm your body but also have a way of creating a cozy gathering at the table.

Whether it's a casual weeknight dinner or a special holiday feast, these versatile dishes can be adapted to suit various occasions and palates, making them a cherished addition to your autumn culinary repertoire.
Focusing on finding new projects, resources, tips, new ideas, and inspiration for you is my main task. I'm constantly discovering fabulous finds to inspire us. My goal is to help you find ideas for your home decor, your crafting, your home organization, and anything about home.
Welcome to Bluesky Browsing #109.
If you are new to Bluesky at Home, what fabulous finds do I share at Bluesky Browsing?
ideas to help you in your home decor efforts
fun holiday decoration ideas
ideas for better organization and efficiency
a yummy recipe or cocktail
fun DIY projects
the latest trends in home decor
a quirky new find or two
This post contains affiliate links to products used in the creation of this project. If you should order any item from this site, I may receive compensation, but you do not pay a penny more. Your purchase is greatly appreciated as it helps support the continued publication of this site.
As usual, I go to Pinterest for ideas for these weekly posts. I found a wide variety of delicious fall soup possibilities.
Our Favorite
More Fall Soup Recipes
I have a Pinterest Board called Soup Recipes that provides more delicious soup recipes.
I'd love to know what subjects you are most curious about. Let me know in the comments and I'll search browse for them. Be sure to PIN to keep these ideas handy.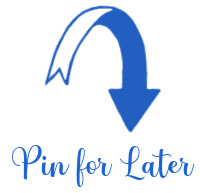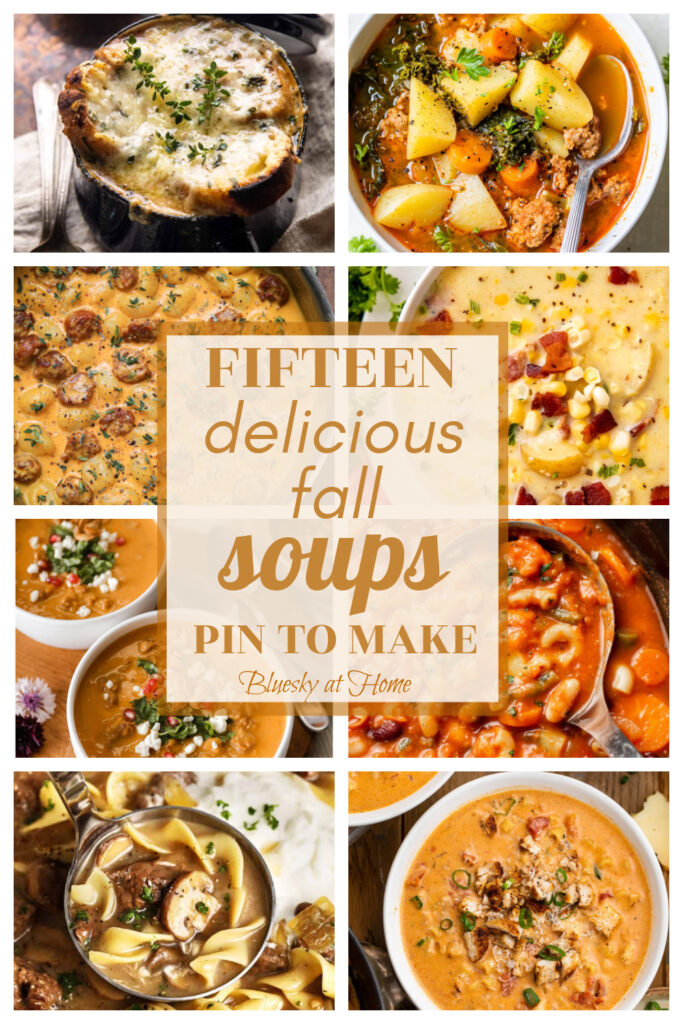 I'll be browsing away between writing posts, listening to podcasts, reading, doing various blogging tasks, playing tennis, and walking Nola first dog